4 min
Amidst one of the most bizarre seasons in English football, AFC Wimbledon once more rallied when it mattered to ensure their League One survival for another campaign.
Following the conclusion to the previous two seasons, it would be hard to think there wasn't an emotion Wimbledon fans hadn't yet experienced – after all, 2018/19's 'Great Escape' under Wally Downes saw a remarkable 21 points gained from the final 12 games to turn the tide.
The 2019/20 season was a similar nail-biter – the club narrowly avoiding League Two's clutches after the pandemic interrupted their relegation form and the league's suspension meant the drop was decided on Points-Per-Game instead.
Yet this campaign turned out to be just as turbulent, best encapsulated by impending relegation in March before quickly turning to ecstasy as 12 goals across three matches in April salvaged the season and ultimately survival with a game to spare.
Whatever happened though, this season was always going to be a landmark one with Wimbledon returning to their spiritual home of Plough Lane after a thirty year absence.
The return was an historic moment and the culmination of 18 years of hard work by all those involved, yet the club and fans were dealt a huge sentimental and psychological blow as games remained behind closed doors due to the coronavirus pandemic.
READ MORE: AFC Wimbledon's Plough Lane return was not a fairytale celebration but they will not care one bit
Having played their opening matches of the season at QPR's Loftus Road, the Dons faced Doncaster Rovers on November 3rd in their opening game at the brand new Plough Lane.
Despite managing a 2-2 draw on the night, a poor run of form followed which meant Glyn Hodges' side only mustered two wins out of a possible 15 from November to early February.
Bludgeoned by injuries to the likes of Luke O'Neill, Ben Heneghan and Terell Thomas, Wimbledon lost defensive solidity and subsequently suffered heavy defeats to Sunderland, Portsmouth and Peterborough respectively.
Although Joe Pigott's prolific start to the season meant the Dons always had a chance to scrape results and points here and there, his goals quickly dried up – leaving Hodges' side on a barren run, with no answers and worse, in the drop zone.
January reinforcements of Sam Walker, George Dobson, Darnell Johnson and Shayon Harrison were brought in to try to turn fortunes around but the side's miserable run of form persisted nonetheless.
Eventually, a 2-0 defeat at home to MK sealed Hodges' fate and the club parted ways with the cult-hero as they stared relegation in the face.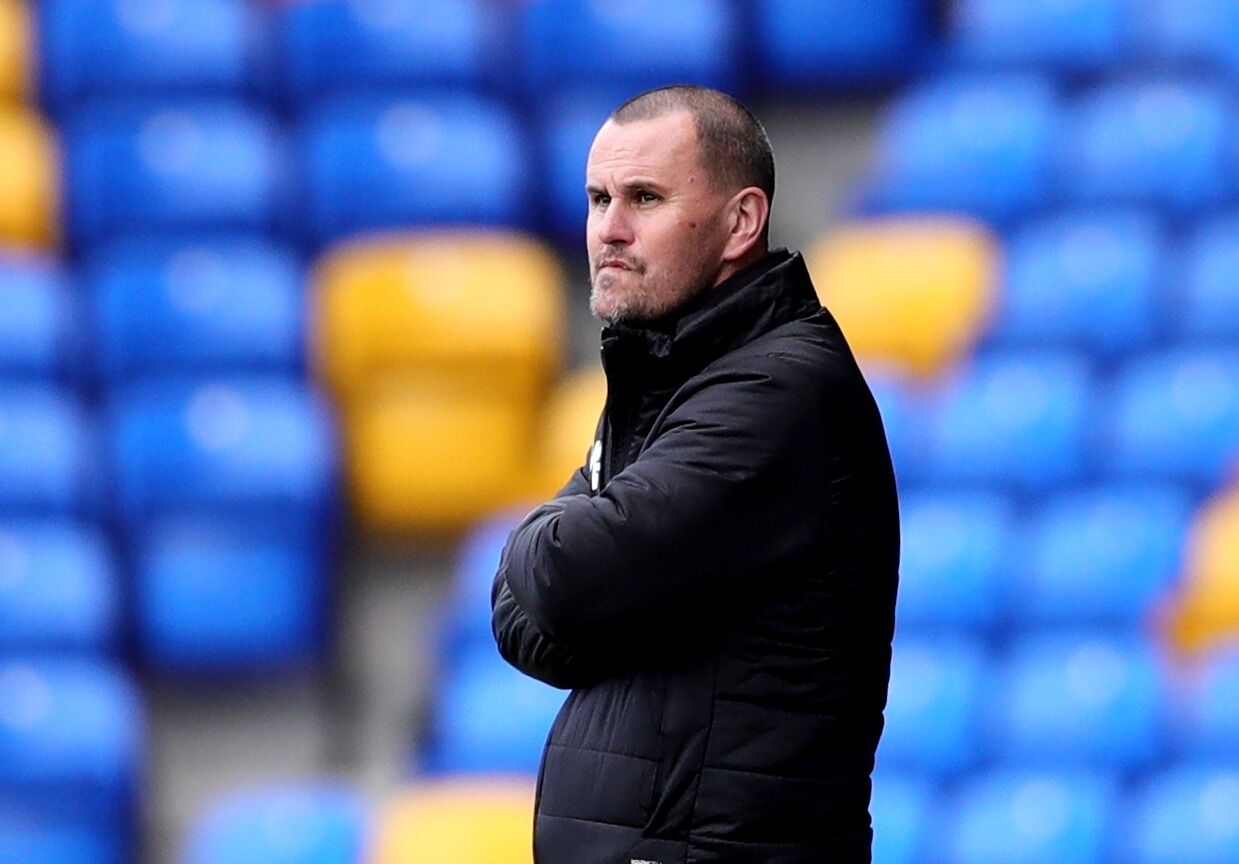 Following the departure, coach Mark Robinson's appointment as interim manager was made permanent on February 17th after winning his first game in charge against Wigan Athletic.
Despite a tricky initial period of struggling to score and players having to adjust to what the new boss wanted, it quickly became clear Robinson was the man to keep Wimbledon up.
Ultimately it was his back to basics approach that saw the side stave off relegation – more belief, more confidence and better quality in attack.
The Dons sat rock bottom of the table in March, yet Robinson's faith in the Wimbledon way was admirable even when things looked most bleak, giving teenage sensation Ayoub Assal his debut against Shrewsbury Town when the pressure was insurmountable but was nevertheless repaid when the Moroccan scored late on to earn a point.
As things began to fall into place, several players made key contributions – most notable Nik Tzanev's spectacular 96th minute penalty save in a 1-0 thriller against Northampton Town to secure three points – a moment marred only by the absence of fans at Plough Lane.
A disappointing home loss to Fleetwood Town then quickly turned into a momentous run for the Dons, going on to win successive league games by three or more goals for the first time since January 2009.
READ MORE: The 'ordinary' AFC Wimbledon fans making an extraordinary difference during the pandemic
Central-midfield loanee Dobson proved pivotal, putting in stellar performances in the 5-1, 3-0 and 4-1 wins against Accrington Stanley, Ipswich Town and Swindon.
The likes of Will Nightingale, Jack Rudoni and Alex Woodyard also demonstrated their brilliance while Pigott enjoyed a timely return to form which saw him end the season with 20 goals in 45 games.
Having lost just six out of Robinson's 21 games in charge, the Dons demonstrated heart and application to the new manager's demands. As such, their efforts were rewarded with a 19th placed finish, six points clear of relegation.
While Robinson has made it clear that survival is a word he no longer wants associated with the club, the lessons learned and quickness of his players to react to his management will no doubt provide a boost going forwards.
The Dons took matters into their own hands when things looked the bleakest and completed their short-term mission.
If this campaign is anything to go by, a full raucous Plough Lane next season is set to be an unmissable spectacle as the Dons march on in League One.