5 min
From a meteoric rise through the Football League and the 'Crazy Gang' beating the 'Culture Club' to their entire existence being threatened by relocation and their subsequent rebirth, Wimbledon has never been 'just another football club'.
The Dons have always defied logic, battling against the odds with their never-say-die attitude standing them in good stead whether it be on the pitch lifting the FA Cup or off it by setting up a fan-owned phoenix club when the FA ratified a club move to Milton Keynes.
For the past 18 years since AFC Wimbledon were founded in response to that controversial relocation from South London, the club have fought their way back from the Combined Counties League to the EFL.
Much of it has been played out amidst the backdrop of Kingsmeadow, a 4,850 capacity stadium in Norbiton, Kingston – a ground shared with non-league side Kingstonian until 2017 and now Chelsea Women.
Without even considering the stadium is not in the club's spiritual borough of Merton, AFC Wimbledon have not only outgrown it but the reality is any extended stay will prevent them from progressing both on and off the pitch.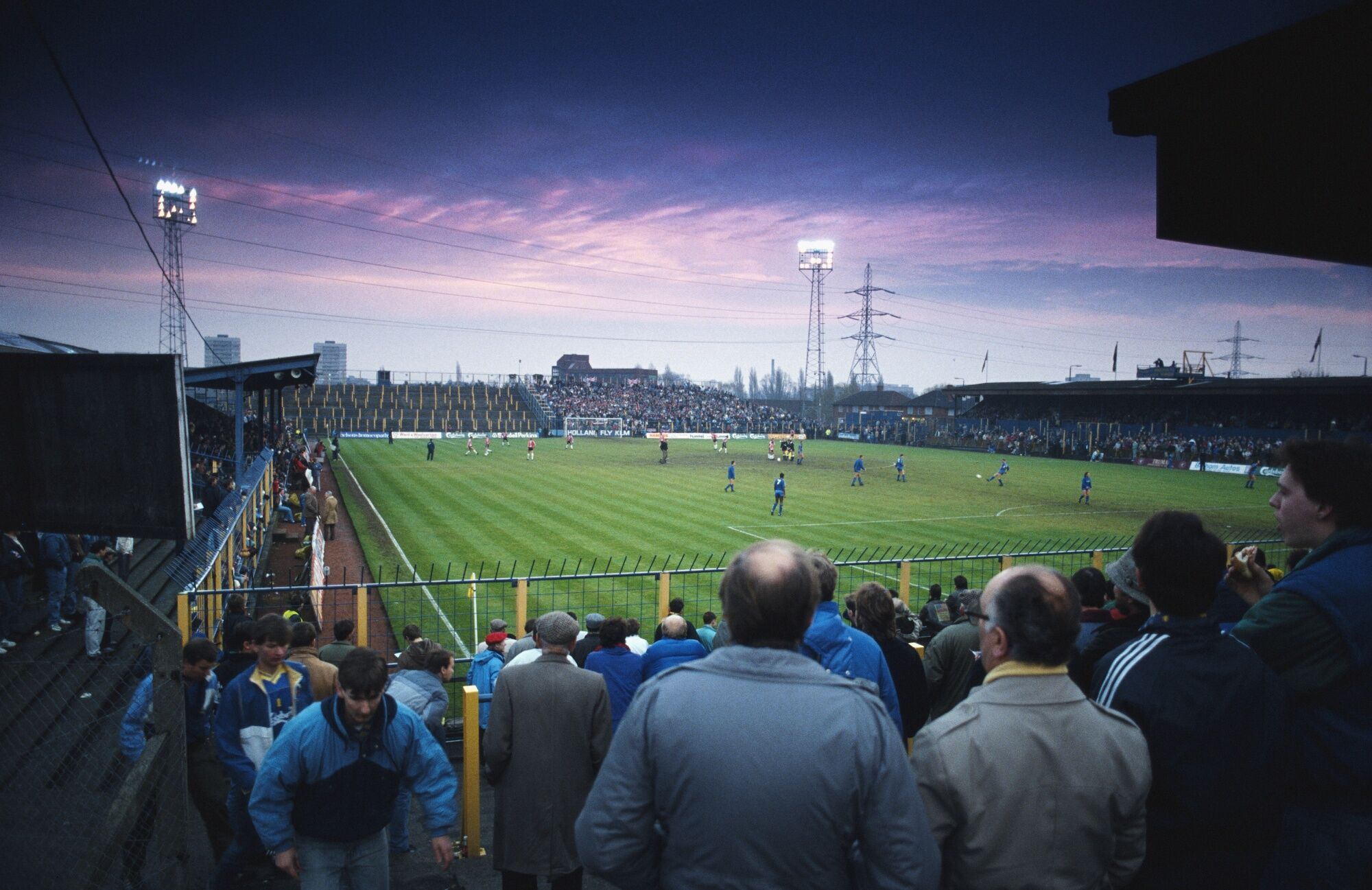 A proposed return to a site on Plough Lane next season, where Wimbledon originally played from 1912 until 1991 would see the club's incredible but turbulent journey come full circle.
However, things are never quite so simple for the Dons and a shortfall of £11m to complete the construction of the new 9,000-seater stadium was revealed in December – along with a £7.5m investment proposal from three businessmen in return for a 30% stake in the club.
With the club at a crossroads, a Special General Meeting was called where the Dons Trust, the fan owners of the club for the past 18 years, overwhelmingly rejected the offer at the expense of a controlling interest, believing it would go against everything that made the club so unique.
READ MORE: Forget about league position, AFC Wimbledon are very much where they want to be
Instead it was decided they would raise as much of the shortfall as possible through the 'Plough Lane Bond' scheme inviting supporters to loan any amount upward of £1,000 to the club for annual returns of up to 4% over five, 10 or 20 year terms.
It has led to hundreds of volunteers from all walks of life, Board Members to ex-players, undertake a huge marketing campaign that has seen 25 stations and over 600 roads canvassed in the past few weeks.
So far the hard work has seen the minimum target of £3m reached before this Friday's initial deadline with Xavier Wiggins, one of the chief architects of the initiative, explaining why it is imperative that as much money is raised as possible through the scheme.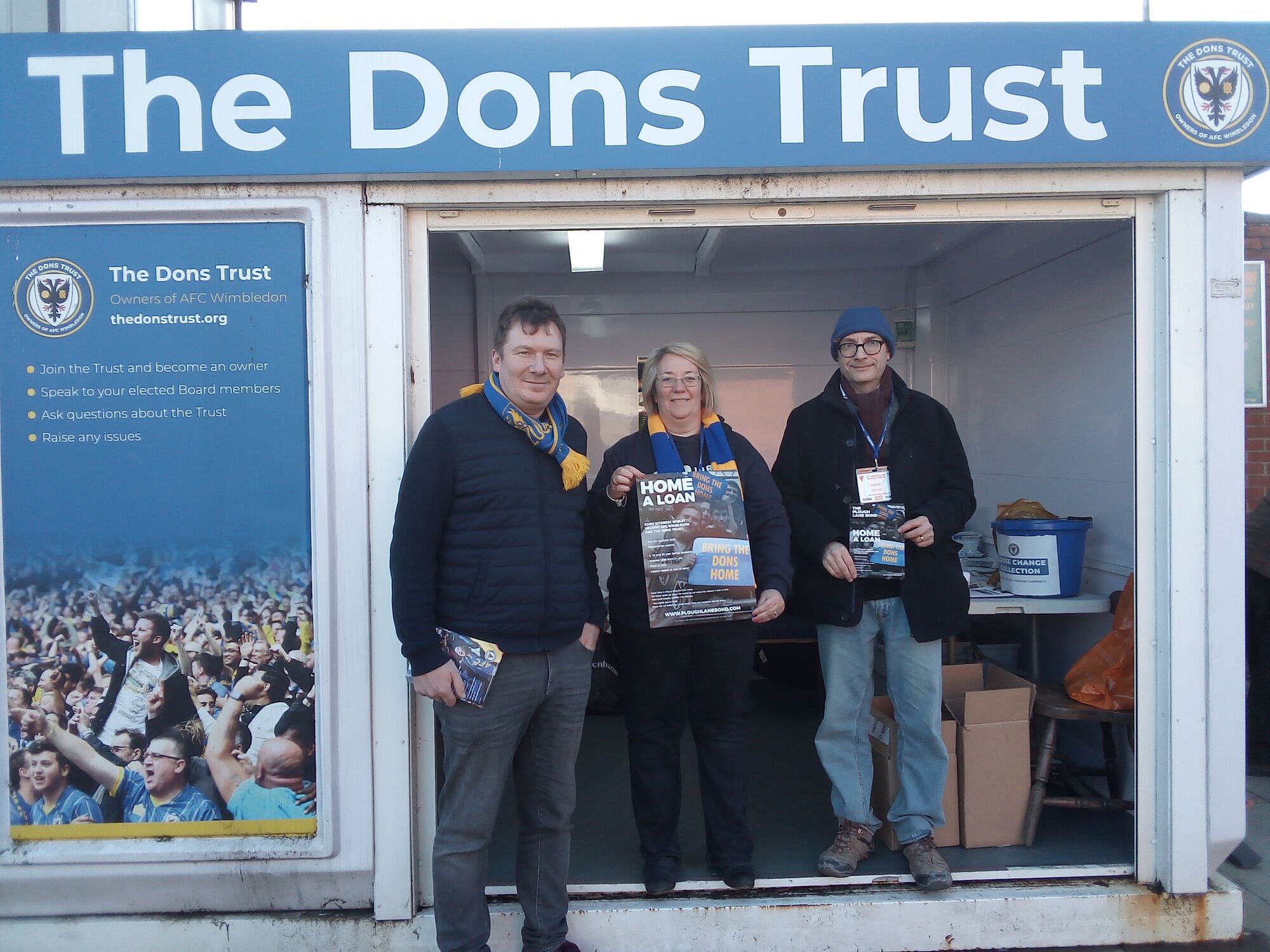 "There's a significant difference in borrowing £8m or £7m and an even bigger difference in borrowing just £6m," Wiggins told London Football Scheme ahead of Saturday's game against Fleetwood Town.
"Not just in terms of the costs of paying it back but with the terms you get in the first place.
"Of course, £5m would be amazing but anything north of £3m is great and we're positive that this scheme will unlock the door to any additional finance needed."
Despite the impressive dedication and devotion already shown by everyone involved, Xavier claims it is 'just what all club owners do when they want a new ground, put their hands in their pockets and dig deep'.
But it is hard to dispute this club really is special and as much as AFC Wimbledon need Merton, Merton need AFC Wimbledon with everything it brings other than a League One side – a flourishing Community Foundation, brilliant Academy and burgeoning ladies and disability sides.
READ MORE: AFC Wimbledon supporting young footballers' Wembley dream
"You can't just define success as what happens on the pitch because there's only a certain amount of trophies that can be won," Xavier said.
"We want everyone to see that football doesn't have to be all about winning that title, being with owners they don't like – that our model is the football of the future.
"And we're not moving to an out-of-town Meccano stadium from an inner-town one either – our stadium is going to be right in the heart of its community.
"It will be a force for good and I don't think they'll realise how powerful having us there can be until we're actually back."
A Plough Lane return next season would not only see an incredible dream realised after 29 years of a nomadic existence but also another chapter in an already remarkable story for this football club.
"I can still smell it (Plough Lane), how special that ground was and for us to achieve this….there will be so many tears shed when we go back for the first time," Xavier adds.
If 'Home really is were the heart is' then AFC Wimbledon deserve more than anything to return to theirs with this Friday, appropriately Valentine's Day, the time to make it happen once and for all.
For more information and to potentially contribute to the scheme, visit the Plough Lane Bond website.