6 min
No sooner had Ayoub Assal scored the late equaliser against Shrewsbury Town on his league debut he was on the phone to his tearful but proud Mum.
As the post-match furore surrounding his dream goal went on in the background, the teenager turned to first-team coach Rob Tuvey and assured him this was only the beginning – that he wanted to win a Ballon d'Or.
For his mum and the coaches who have practically become a second family over the years, the goal meant more than just earning his side a crucial point away from home in AFC Wimbledon's League One relegation fight.
It was the culmination of a decade of effort on the part of those around Assal, his own mental resilience to overcome adversity and proof that talent and self-belief can fulfil lofty dreams.
A decade ago AFC Wimbledon was in a very different place – a grassroots organisation still trying to acclimatise to the Football League with the Academy similarly beginning to transition into a professional one.
READ MORE: AFC Wimbledon's Plough Lane return was not a fairytale celebration but they will not care one bit
Meanwhile Assal was playing under Wimbledon's current Academy manager Michael Hamilton in Millwall's Under 9s and Under 10s set-up.
From his earliest days at Millwall, the youngster's qualities as a player stood out to Hamilton and when the coach accepted a new full-time position at Wimbledon in 2011 he just knew he had to bring the 10-year-old with him to his new club.
"Some of the behaviours Ayoub (Assal) has now, he had back then," Hamilton exclusively told London Football Scene.
"He was a very tenacious, humble and hard-working kid. It sounds crazy saying that about an eight or nine-year-old but he just loved his football.
"He was always raw but effective and those behaviours made me think his development hadn't finished and that Wimbledon would be a great environment for him to develop."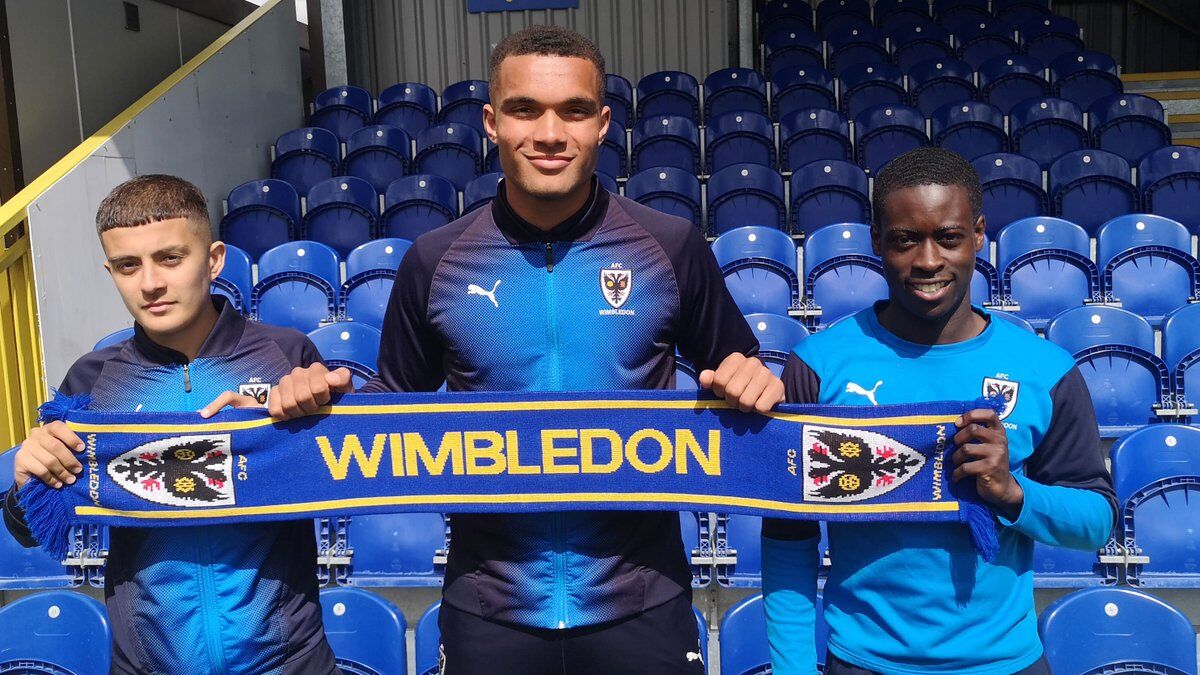 Assal immediately impressed Wimbledon and the buzz around his talent meant he was signed following a two-week trial. Even after Assal had settled in, Hamilton, who was coaching a different age group at the time, kept track of his progress and remained in contact with his family.
It was during his early teens, during a pivotal time which often determines whether youngsters make it professionally or not, that Assal faced several adversities.
At such a formative period in his life and footballing development, Assal's father, an integral part of his footballing journey who took him to training sessions and games, tragically passed away.
It could have been a major turning point in Assal's development if it wasn't for the invaluable support of a family friend and father of a fellow teammate who would help out by taking him to training even after his own son had been released from the Academy.
Despite continuing to impress at youth level, doubts remained as to whether the diminutive and slender 5'8 teen could hold his own in the unforgiving and physical English game.
READ MORE: The 'ordinary' AFC Wimbledon fans making an extraordinary difference during the pandemic
Even as recently as the past 18 months, some at Wimbledon questioned whether he could make the transition into a League One player – but Hamilton knows stereotypes don't apply to Assal.
"Ayoub's not the loudest, he can be easily misjudged if you don't get to know him," Hamilton said.
"He's as light as anything, you look at him and think, can he play League One football? What people don't know is that when he was young he used to do MMA. He can look after himself."
Hamilton also believes this grounding in another physical sport gives Assal the foundations and tools to thrive in the first-team as an inverted winger or a number 10.
"He's got a great core strength, balance and coordination, so whilst he might not be the biggest he'll give it everything," explained Hamilton. "He's got the heart of a lion – if you're going to battle, he's the one you want beside you."
Along with his understated physicality, Hamilton also believes the 19-year-old's mentality is another massive factor with the same mental fortitude and persistence in Assal's game the reason he managed to bundle home his debut senior goal.
"The way the game was going allowed him his chance," Hamilton said. "Robbo (Mark Robinson, AFC Wimbledon boss) saw he had the right player to give the game a spark.
"You could see Ayoub's personality in how he closed down the keeper to get that goal.
"Was the goal a surprise? Were we surprised at his impact, that he went and handled himself well? Absolutely not. If anything it was a surprise it's taken so long for him to get the chance.
"Psychologically the kid believes he can go all the way. He sets no limits to his own potential, so there was no doubt in my mind that he'd make it."
Since that dream debut, Assal has regularly been given opportunities off the bench and even made his first start in March, in the 2-2 draw at home to Charlton Athletic.
Having worked with Robinson since the age of 16, it's clear the manager has faith in him which is being rewarded.
After the recent draw against Wigan Athletic, it was clear how much Robinson thinks of Assal, saying: "Ayoub's fantastic, I absolutely love him as a person, love him as a player and he's going to have a hugely bright future at this football club.
"He's robust, he's resilient, and he'll absolutely prove that size doesn't matter. He is everything that we want from a Wimbledon player."
Whatever happens in the remainder of the season, the more experiences he gets, there is no doubt Ayoub Assal will take every opportunity with both hands which can only be a positive for AFC Wimbledon's long-term future.