4 min
"We're just ordinary fans who want to reach out and help people…" is the mantra of the Dons Local Action Group (DLAG) – a network of volunteers who in partnership with AFC Wimbledon's Foundation, provide practical support in the local community.
Except they aren't just ordinary supporters and these are extraordinary times with the group set-up a year ago on March 20, the day pubs and restaurants were first ordered to close by the UK government due to coronavirus as the country went into lockdown.
Answering a call to arms from AFC Wimbledon Foundation leaders Xavier Wiggins, Craig Wellstead and Cormac van der Hoeven, this small group of Dons fans banded together to lend support to those who were housebound, or simply too frightened to walk out past their front doors.
With media reports awash with headlines of panic buying and social media videos of essential workers breaking down in tears as supermarket shelves were empty after finishing long working days, the first couple of weeks were the hardest for the group.
"We had an ambulance driver who was working 12 hours shifts and was getting to the supermarket and there was no food," Dons Local Action Group volunteer Krishan Parmar said.
"There are a lot of people who have full-time jobs who are still struggling to get by and it feels like we have been doing this for ages – it's all go go go."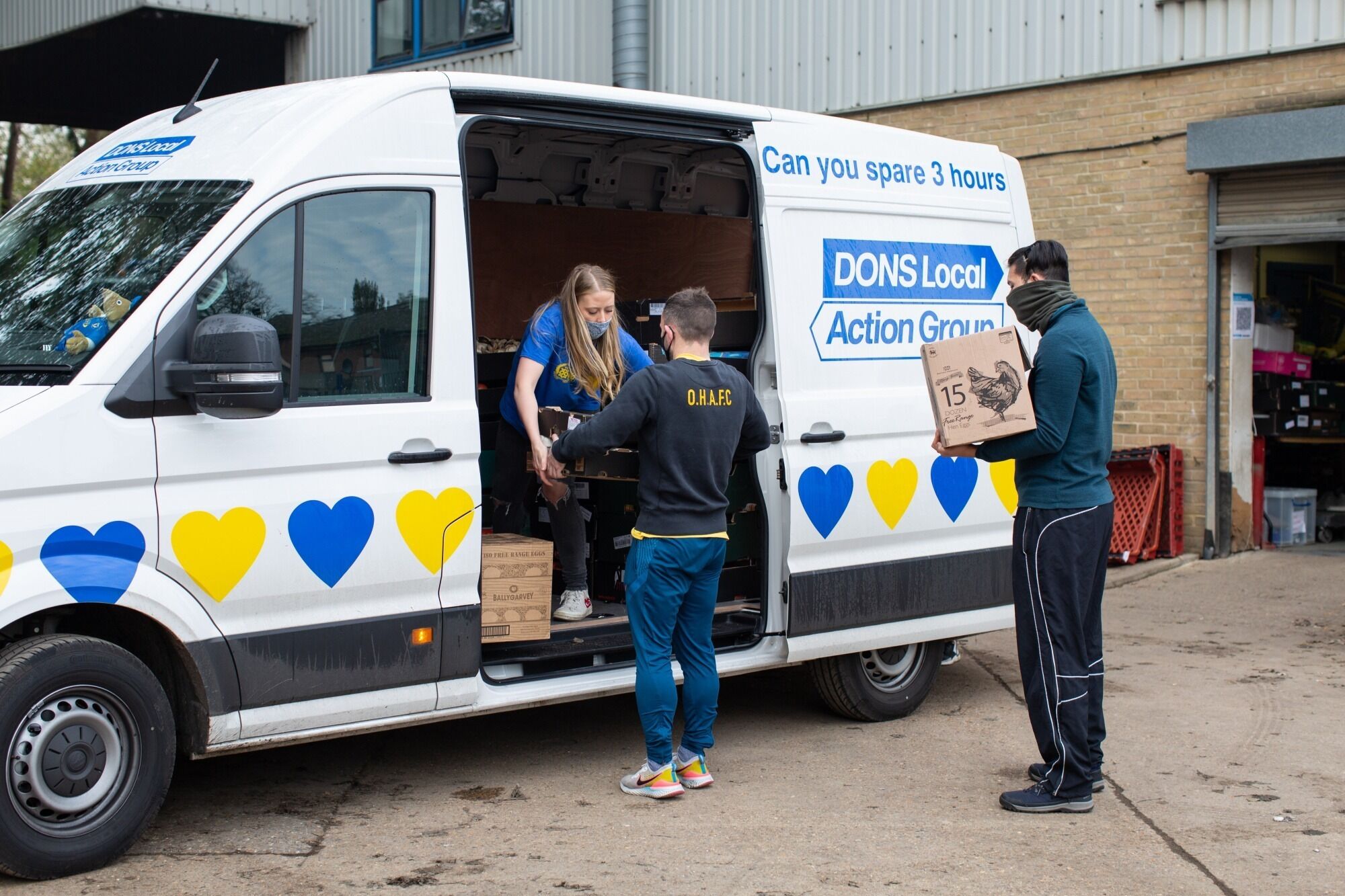 Starting out by distributing supplies at the Alexandra Pub in Wimbledon and Old Ruts sports club in Merton Park, the initiative is now a 200 person operation working across Wimbledon, Merton and Kingston.
Using a crowdfund donation model similar to the one which saw the fan-owned club raise £5.4m to help the club move to their new stadium, the DLAG have since delivered approximately 16,500 food boxes – enough to fill Plough Lane 18 times over.
It has helped a wide range of people and projects, from delivering food to shielding residents to donating 2,000 laptops to those who need them most.
Recently 16 volunteers from both the Don's Action Group and AFC Wimbledon Foundation also helped raise awareness of the South African coronavirus variant in the area by knocking on Wimbledon residents' doors.
READ MORE: AFC Wimbledon's Plough Lane return was not a fairytale celebration but they will not care one bit
The group's work continues to be vital as lockdown restrictions are still in place and recognition is well deserved.
"There was a family who got referred to us who don't speak a word of English," Parmar added. "They were just so grateful they had never seen hospitality like it.
"We get the most amazing letters but we are so aware that there is so much more to do."
The group has also been a lifeline and support for the volunteers as well with one homeless person signing up to help after walking past a stall in Wimbledon.
Known as Collin, he has been volunteering two to three times a week while he was getting himself back on his feet and has now been able to secure accommodation through the council.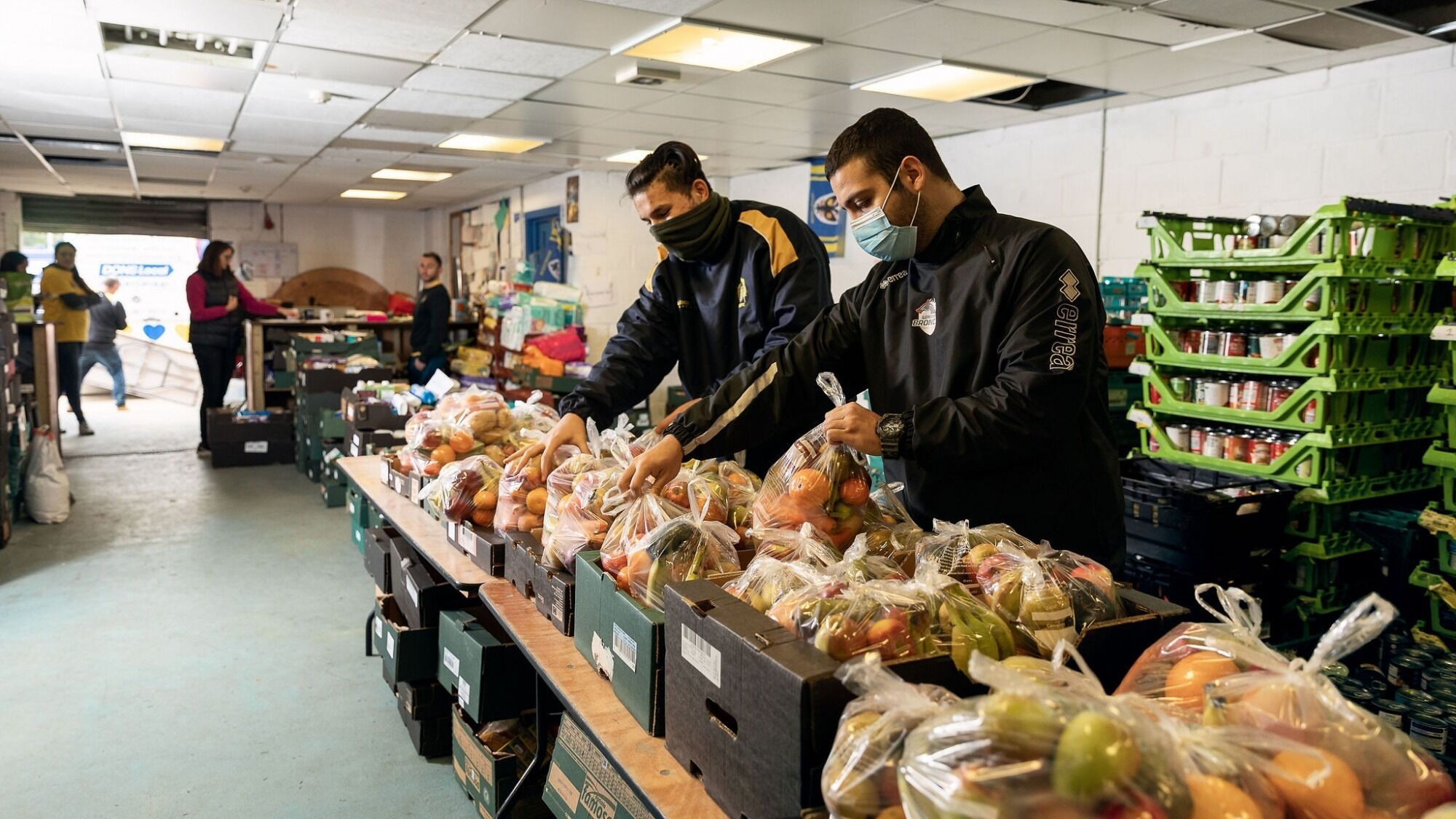 Like the opening of AFC Wimbledon's new stadium, the Dons Local Action Group will be having muted celebrations for their first birthday although there will be a fundraising birthday party streamed on YouTube from Plough Lane.
It will include an auction with a chance to win festival tickets, luxury hotel stays, signed football shirts and even hospitality at Plough Lane when fans can finally attend games again.
READ MORE: AFC Wimbledon's Plough Lane Bond truly shows 'Home Is Where The Heart Is'
The DLAG will also use the event to launch their furniture hub in a bid to further help Wimbledon residents.
On the new project, Parmar explained: "At the moment we tackle food poverty and technology poverty. The next thing we want to do is furniture poverty.
"There is a real need for the work we are doing. There could be three children sharing a single bed."
For more information on the group, how to donate, support or volunteer, visit the Dons Local Action Group website.