10 min
In a frustratingly inconsistent season, the emergence of Danny McNamara has been one of the bright spots for Millwall.
The club's 'Young Player of the Year' last year has built on his breakthrough campaign to become one of the first names on the team sheet and is relishing every minute.
"I'm loving it, " McNamara exclusively told London Football Scene. "I'm really enjoying my time.
"I'm getting minutes, which is the main target for me. With that, you want to be performing as well and I feel like I've done that."
Breaking into the first team hasn't been a simple task though, the 23-year-old having to bide his time and build experience with a number of loans, starting in the National League South.
"Going out on loan and learning my trade did me favours. It can go one way or the other, you can either go out on loan and do really well or go out and sink, not progress onwards," McNamara explained.
"Fortunately for me, I started in the lower leagues and built my way up every loan and that's got me to the Championship now. It helped me along the way."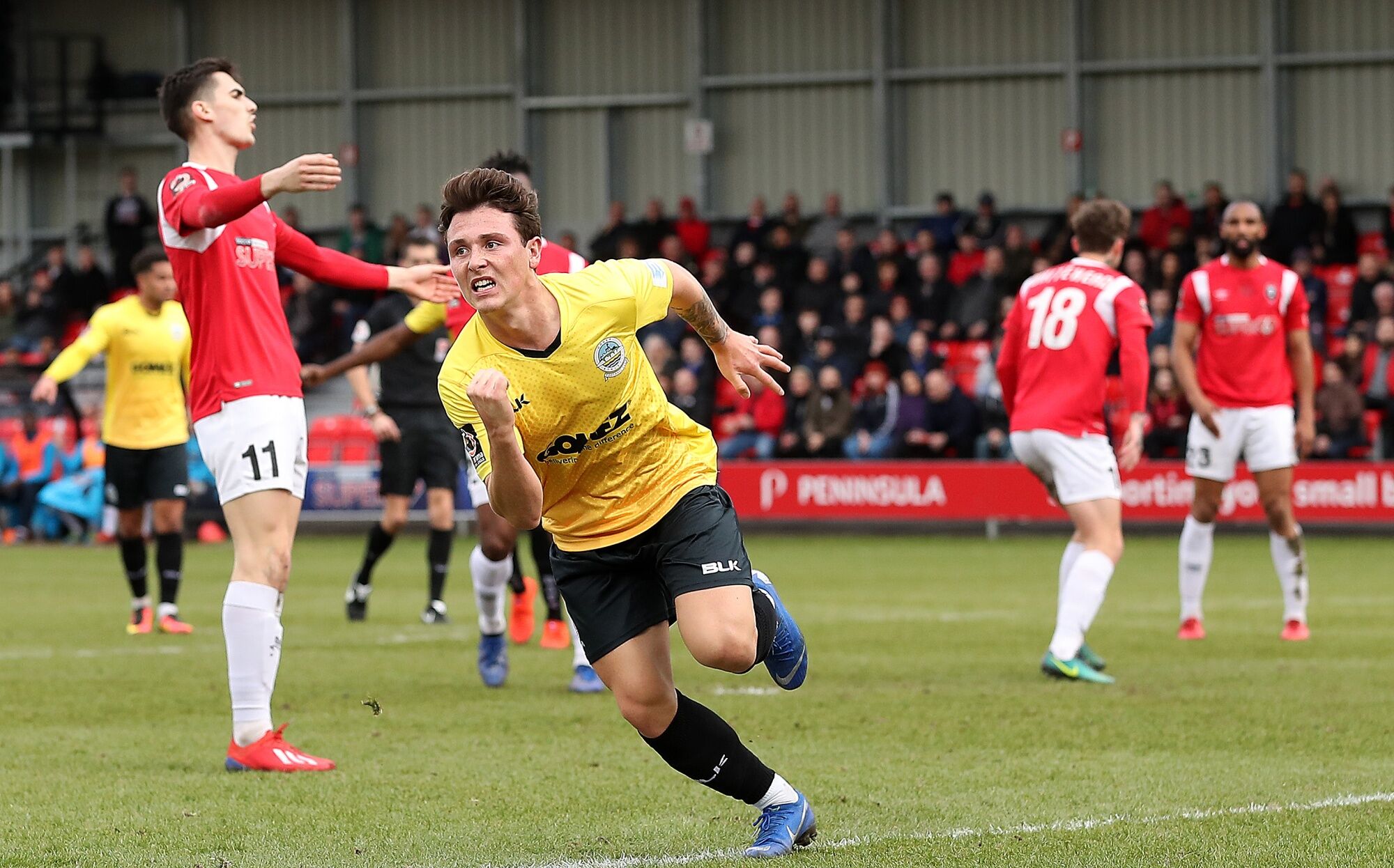 After short spells at Welling United, Dover Athletic and Havant & Waterlooville, McNamara joined Newport County in 2018 for his first season-long loan spell.
"I really enjoyed my time at Newport but I got injured and it was cut short. It was a real tough one to take. It was my first proper loan and I wanted to play as many games as I could.
"I was playing with an injury towards the end of my time there which was tough but you bounce back and go again."
He managed 22 games for the League Two side before a groin injury saw him return to Millwall, with the young wing-back's sights set firmly on his next opportunity to showcase his talent.
READ MORE: Daniel Ballard on promotion with Blackpool, why he joined Millwall and his Arsenal future
That would come via a familiar face, when Gary Rowett's former assistant Callum Davidson, now St Johnstone's first team manager, brought in McNamara on loan.
"Callum [Davidson] sold it for me. He's a top manager, a top guy. It made it a lot easier, I don't think anyone could say a bad word about Cal.
"Going on loan to St Johnstone was definitely a career changer.
"It was going to go one way or the other but doing so well at St Johnstone got me called back to Millwall. I wouldn't be where I am now without Cal and St Johnstone."
McNamara quickly became a fan favourite for the Perth side with word travelling back to South London of the youngster's impressive form.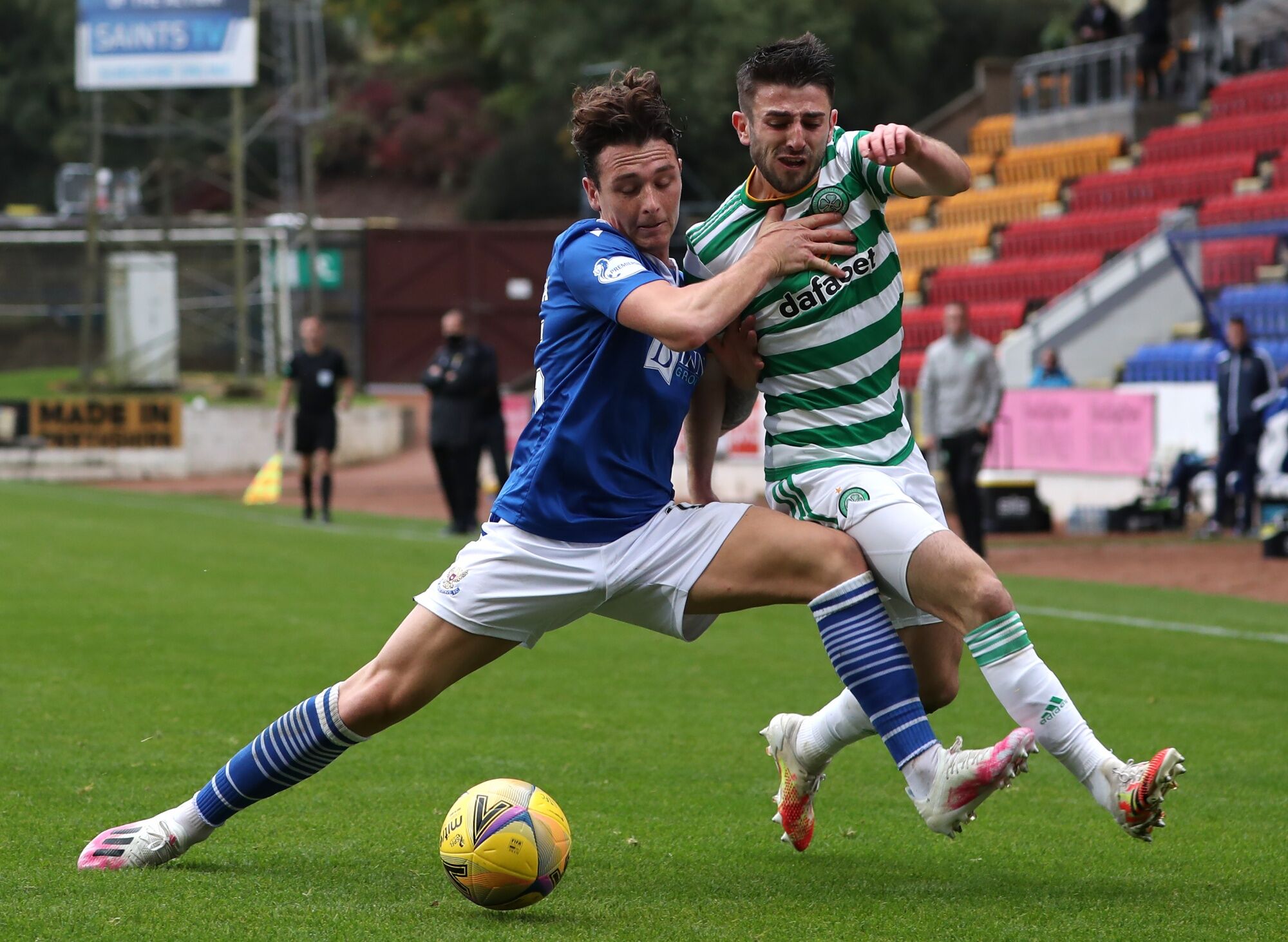 His recall to the first team came as a surprise, but McNamara was always focussed on getting back to his boyhood club and into the first team as quickly as possible.
"I thought I was going to do a season, but ended up getting called back in January. The whole point of going out on loan was to get back into the Millwall first team and I achieved that earlier than I thought.
"Coming in I wasn't expecting to be first choice, I was expecting to be second choice and fight for the shirt. My debut definitely came round sooner than I thought it would."
Ahead of McNamara was Mahlon Romeo, Millwall's first choice right-back with over 100 senior appearances for the Lions.
McNamara explained that the battle between the two helped push him to secure his first team place.
READ MORE: Connor Mahoney: Millwall's wasted starlet or a seven figure flop?
"Although he's fighting for the same position as me, Mahlon (Romeo) helped me massively.
"When I was in the team and he was out the team, he was positive with me, giving me good information and likewise when he went into the team, I was the same with him.
"Mahlon definitely had a big influence on me coming back in, by the way he helped me out."
Upon his return, McNamara went straight into a rotated XI for the FA Cup Third Round tie against non-league Boreham Wood. His impressive display kept him in the side and he hasn't looked back since.
"I got my chance against Boreham Wood. I took it and the gaffer then showed trust in me and played me against Bournemouth.
"I had a really good game against Bournemouth and I've kept the shirt and kept playing.
"There's been times when I've lost my place, but it's part and parcel of being in and around a top team.
"I've enjoyed every moment, even being out of the team as it makes you want to work even harder to get back into it."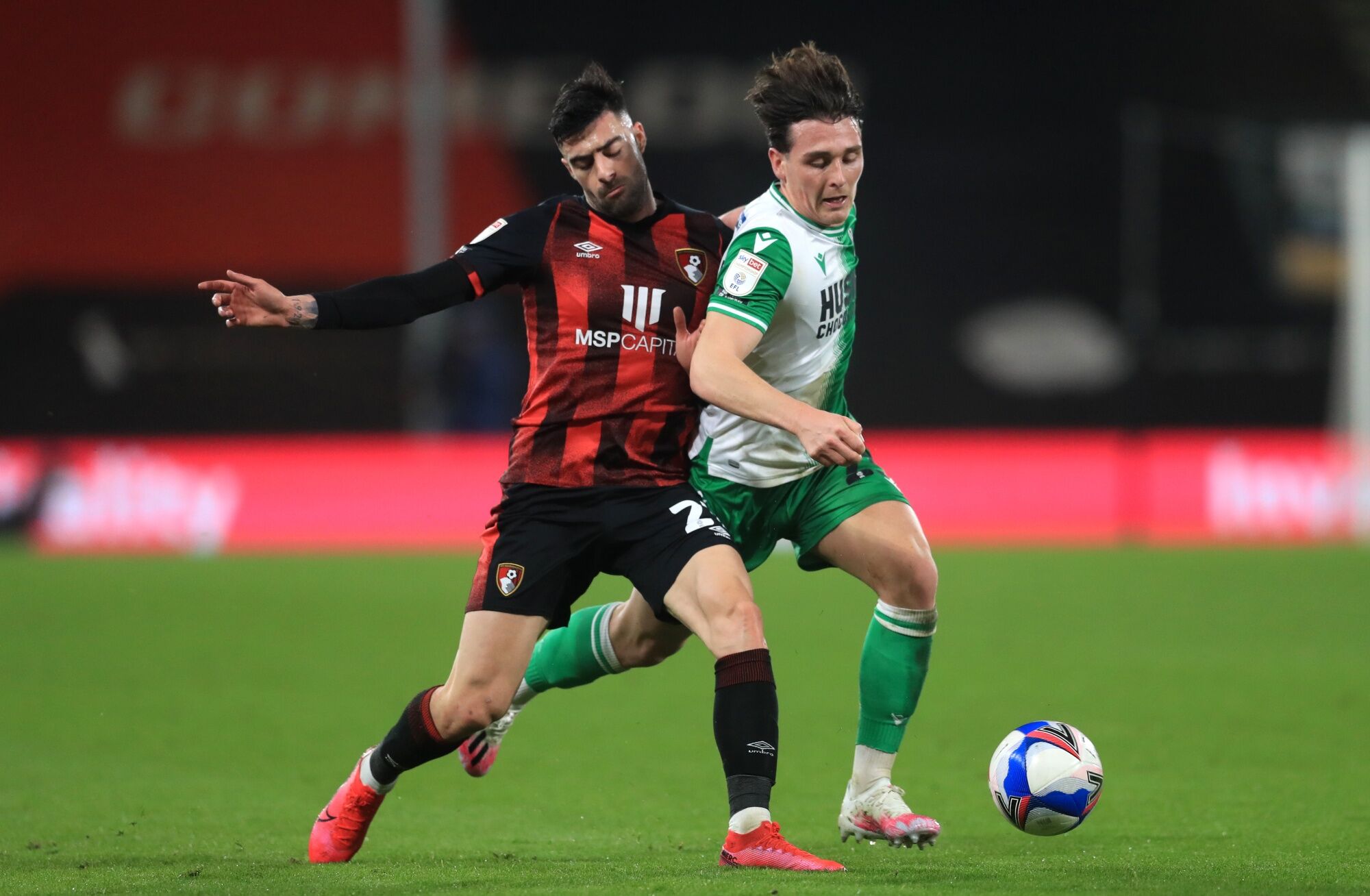 Making it as a professional footballer is a dream come true for many but playing for your boyhood team is something that Millwall fan McNamara is particularly enjoying.
"It's unbelievable. The buzz when you come out on the pitch and hear them singing [Let 'em Come], is a special feeling. Especially after the game when you win, soaking it all up and taking it all in.
"When the fans are on your side, there's no better feeling in the world."
Gary Rowett has praised McNamara's 'spark and desire to play for the club' explaining he 'always wants to do extra', going in 'full blooded and doing what it takes for the team and the club'.
READ MORE: Millwall's recruitment rut proves they need to be bolder in the transfer market
Alongside fellow academy graduate Billy Mitchell, Rowett hopes that will set the example for a number of talented youngsters currently on the fringes of the first team squad.
Both McNamara and Mitchell have cemented first team places with McNamara fully understanding they are role models for other potential up-and-coming graduates.
"I love playing alongside Bill (Mitchell). He's good on the ball, he looks for me all the time, he's a good player.
"Coming through at the same time, although I'm a bit older than him, is good. It looks good on us as well!
"I speak to a few of the other players like Sean O'Brien, Jayden [Davis], and young Zak [Lovelace] coming through. I talk to them all the time, a little bit of advice here and there.
"It's always good to keep them close to the group. It can be easy for reserve players to just go missing and not really be around the first team, but where we have a close knit squad, it's good to be around the Under 23s so they can learn from you."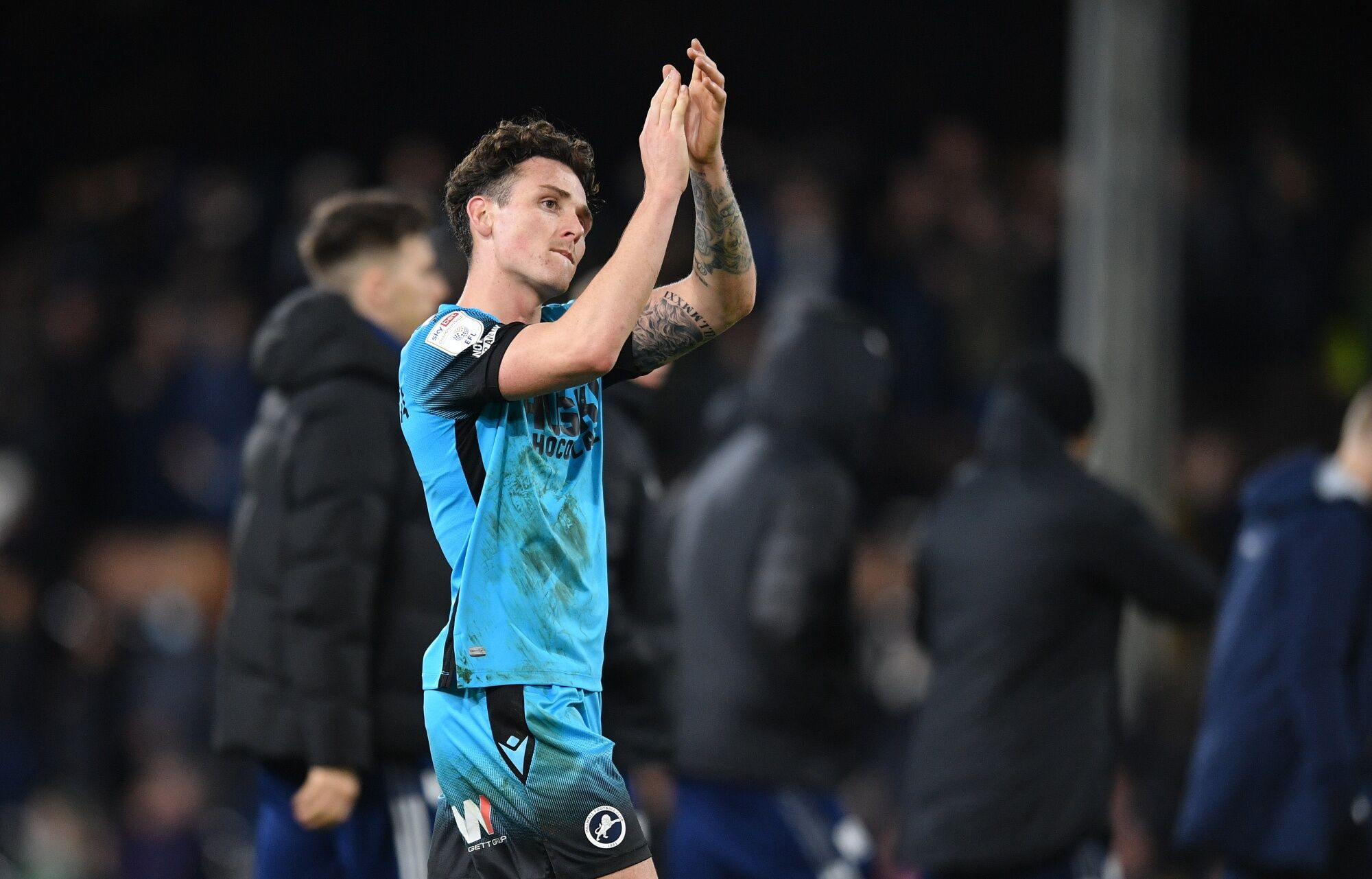 One of the Lions' most talked about prospects is Isaac Olaofe, currently chasing back-to-back promotions on loan at League Two Sutton United.
Like McNamara, Olaofe was on loan at St Johnstone but couldn't emulate his team-mate's success in Scotland.
"Tanto [Olaofe] was a bit unlucky up there. They had a lot of experienced strikers.
"Tanto came in at pre-season and ripped it up, did really well. Then he got a bit unlucky and didn't really get his chances.
"But that's football at the end of the day, and now he's doing really well at Sutton, showing he can be a top, top striker."
READ MORE: Should Millwall recall Sutton United loanee Isaac Olaofe in January?
After only two substitute appearances for the Saints, Olaofe was recalled before joining Sutton in the National League, where he went on to score 16 goals on their way to promotion, winning Young Player of the Season in the process.
McNamara believes if he can continue his form, Olaofe could well impact the Millwall first team next season, saying: "He's a goalscorer. He's quick, he's strong and that will work out very well in the Championship.
"I hope he keeps it up and then next season we'll see him in the Championship scoring more goals."
For McNamara, however, his sights are set on continuing his run in the side and developing game by game.
Rowett has challenged him to add 'that little bit of quality in the final third' and believes it will 'define' whether he'll be a really good championship wing-back or potentially a Premier League one.'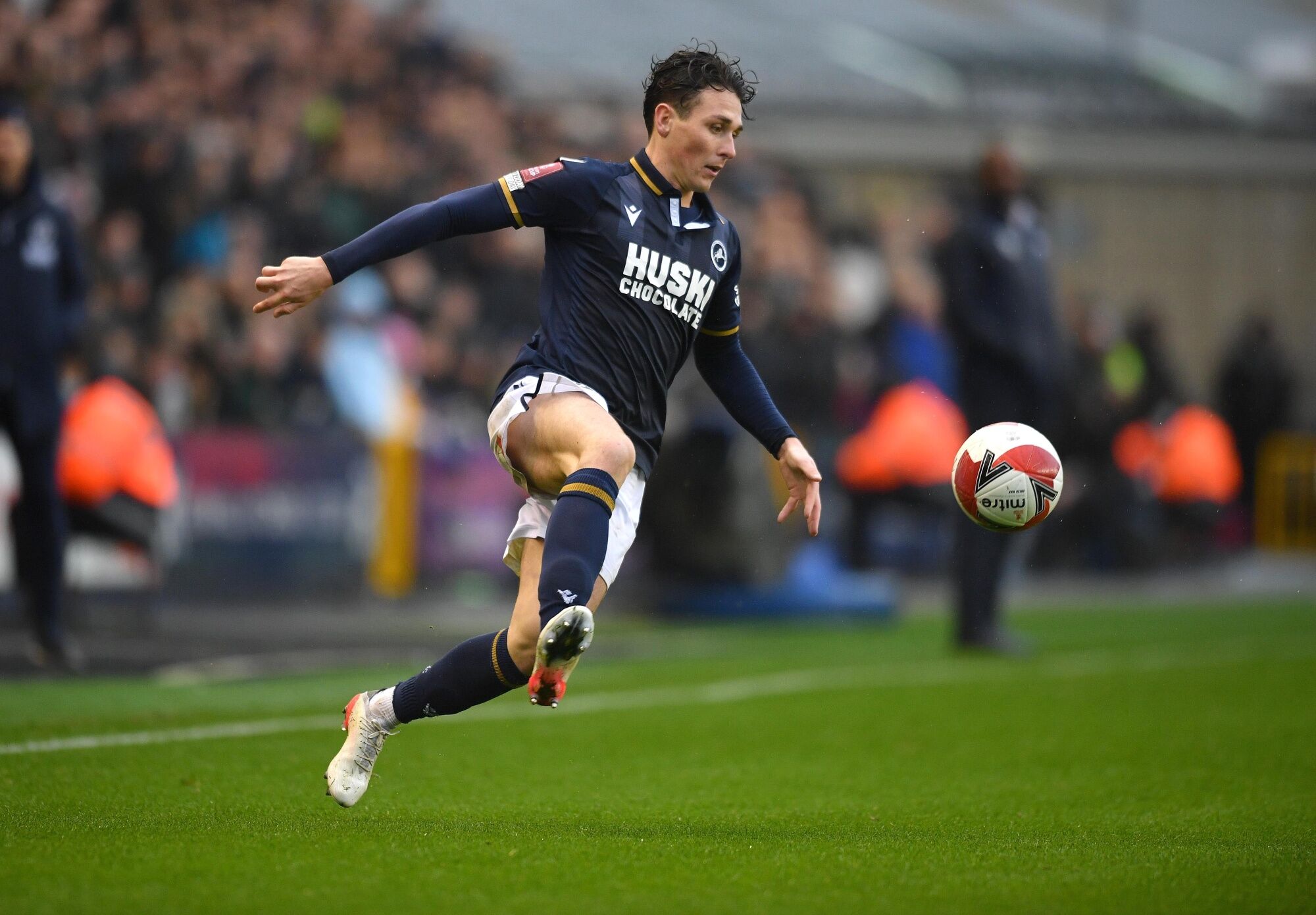 McNamara knows that with game time, that development will come: "Obviously I want to add more goals and assists to my game.
"I'm still learning, still learning the Championship, so that'll come, I'm not stressing about that. My aim is just to play as many games as I can, to learn as much as I can this season."
He is level-headed in his outlook, while maintaining his ambition with a desire to maximise his potential when discussing his ultimate goal of receiving an international call-up for the Republic of Ireland, after being capped at U21 level in 2019.
READ MORE: Millwall's January transfer window – Luke Freeman's late arrival offers solace during a frustrating month
"It's at the top of my goals. It's something I've wanted for a long time," admits McNamara.
"It would be a dream come true but the only way I can get into that team is by playing games and playing well, week in week out.
"Stephen [Kenney]'s playing three at the back now, and we're playing like that at Millwall, so it suits me down to the ground.
"But whatever it takes, I'll do anything to get my first call up. It'd be a true honour for me and my family.
"They've got top players in my position, (Seamus) Coleman, (Matt) Doherty, Cyrus Christie. I've got to just see how the season goes, keep playing the way I'm playing and hopefully good things will come."
For now, it seems like the sky's the limit for McNamara, the boyhood fan who is living out his dream.
Images of Danny McNamara playing for Millwall courtesy of and with thanks to Millwall FC.