6 min
Millwall's campaign may not have got off to the best of starts but the arrival and early performances of Daniel Ballard has been one of the few bright spots for Gary Rowett's side so far this season.
Signed on a season-long loan from Arsenal, the 21-year-old has had a meteoric rise over the past year, winning League One promotion with Blackpool via a Wembley Play-Off final to coming up against Erling Haaland for Northern Ireland.
"Even now I haven't processed a lot of the things that have gone on [in the past year]," Daniel Ballard exclusively told London Football Scene.
"In football, there's always the next thing you're striving to do. When I look back at some of the things I've achieved, it's amazing.
"If you'd have said I'd be in this position five years ago, I would never have believed you."
Indeed, the defender's story is even more remarkable as he was actually released and re-signed by Arsenal at the age of 16 as well as having to overcome two serious injuries.
In football though, luck sometimes plays a part with Ballard unexpectedly called into Northern Ireland's senior squad from the U21s due to injuries and subsequently thrust into the line-up to face Romania in September last year.
"I was more than happy being called up for the U21s, but to get the opportunity to travel with the first-team and then end up starting the game, I didn't have a lot of time to process it," Ballard said.
"I was thrown in at the deep end which probably helped, because I didn't have too much time to dwell on it or overthink it.
"I definitely think it was a blessing in disguise, but it was certainly a surreal few weeks."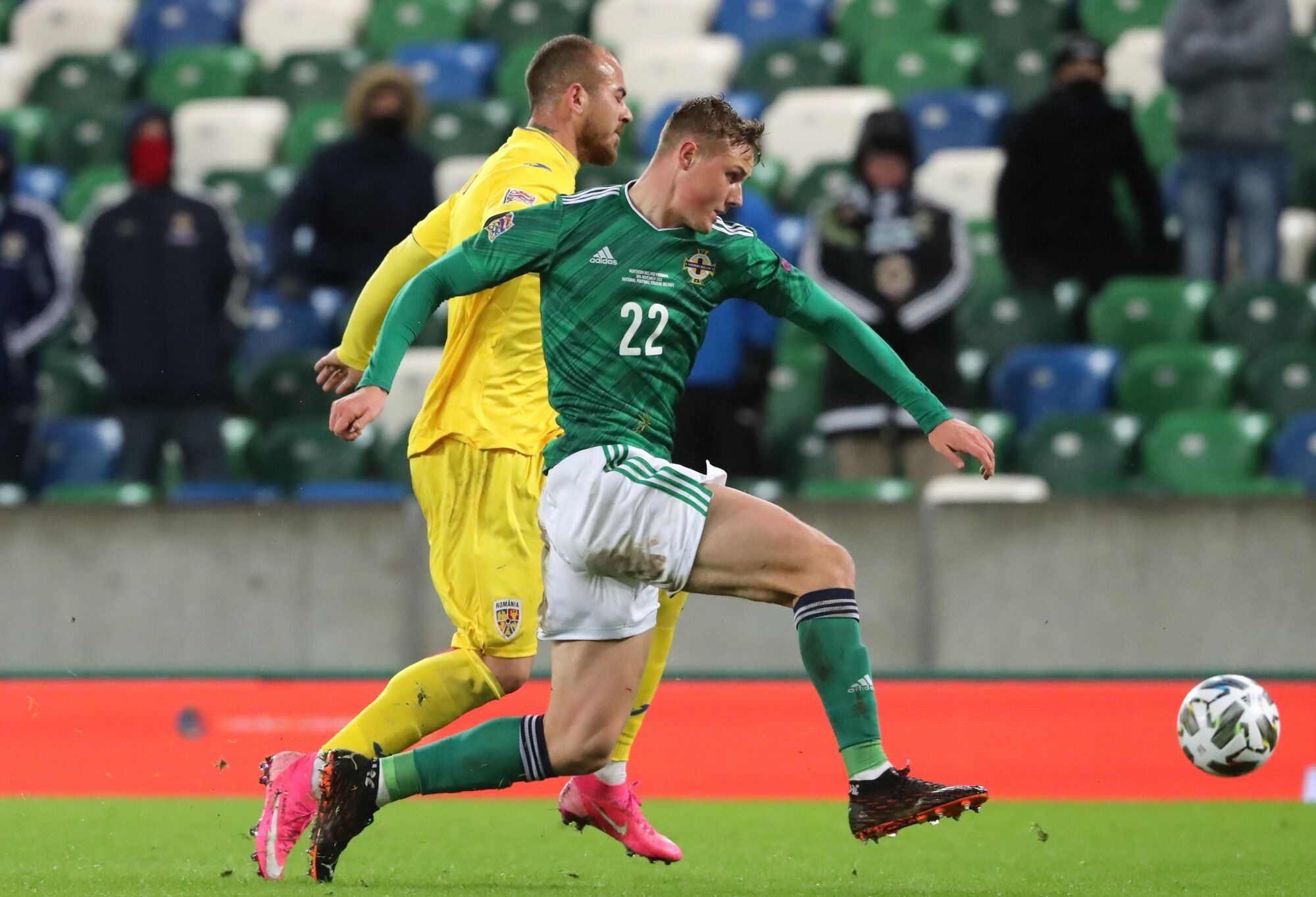 Appearances against Norway and Haaland quickly followed with Ballard readily admitting his international baptism of fire and stand-out performances were a massive turning point in his career.
The new-found spotlight saw a move to Blackpool materialise where he continued to thrive to become a crucial part of the club's successful promotion to the Championship – something which he hopes will stand him in good stead for another promotion push with Millwall this season.
"It can only help," Ballard smiles. "I really enjoyed that period and I want to be back there again. Hopefully Millwall can perform and we can go for a Play-Off push.
"The promotion helped me a lot as a player – gaining momentum as a team and how to deal with pressure moments.
"With the success of last season at Blackpool, there was obviously a strong pull to go back there. But once I heard a club like Millwalll were interested, that was the natural progression.
"There's a lot of factors that were really appealing to me, like the style of play and the fans. No-one really enjoys going to play at The Den because they know it's going to be a tough game.
"I wanted to be a part of that in a team that no one wants to play against because that suits the way I play."
READ MORE: What should Millwall do about their talisman Jed Wallace this summer?
The majority of Ballard's development has been made against the backdrop of coronavirus restrictions with the defender admitting playing in empty stadiums has helped him settle into senior football – although nothing can replace playing in front of a vociferous Millwall home crowd.
"For me, stepping up in empty stadiums was almost the norm as playing academy football there's never the biggest crowds," said Ballard.
"But playing in front of fans, that's what football is all about and makes everything so much better.
"It adds that bit of pressure and meaning and when you play in front of a great atmosphere like [QPR] was, it gives you an extra boost, hunger and drive to go and do it again."
Ballard seems to have adjusted to his new Championship surroundings with ease, starting all five of Millwall's games so far and credits his new teammates for making the transition easy.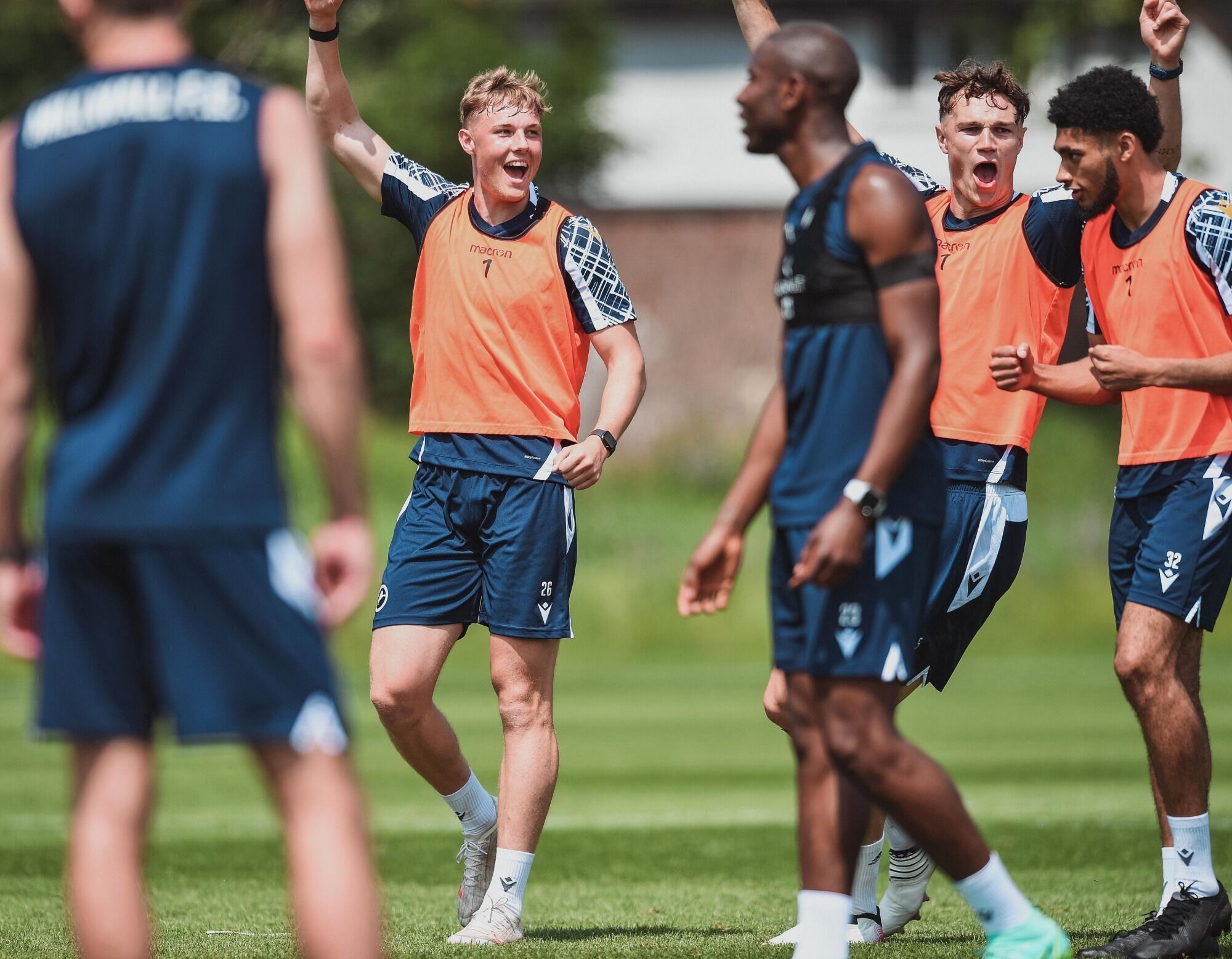 Ballard said: "Coming into a team with a lot more quality, a lot more experience, helped settle me down and raise my game to meet the players around me.
"The opposition is obviously tougher, but I'm playing with much more experienced and better players which equals it out.
"I want to come in and cement that spot, but I'm only going to do that through working extremely hard and putting in the performances every week, because I know there's plenty of other players who will do that.
"But it's been really enjoyable so far and I've loved every minute of it."
The early signs are promising, with Millwall boss Gary Rowett remarking after the home draw with Blackburn Rovers: "He's been excellent. He's a young player but he's got excellent pedigree and adapted really well after jumping from League One last year to the Championship.
"So far in both league games he's been fabulous. He's got to maintain that but he's certainly got a big future ahead of him if he keeps performing the way he has done so far"'
High praise for a youngster still finding his feet at club level and one that is hoping to follow in a long line of young Premier League centre-backs who have greatly benefitted from Championship loans in the past.
READ MORE: Millwall 2021/22 Season Preview: Shrewd signings, promising youngsters and fans return bring renewed optimism
On the importance of game time, Ballard added: "It's extremely important to go out and play games.
"But my main focus right now is to work hard, perform well, play as many games as I can for Milllwall and try to get promotion with them.
"I'm a Millwall player at the moment and I want to immerse myself in that as much as possible. That's my focus right now, to be the best player I can."
As for the long-term, Ballard is trying not to get too far ahead of himself but believes he could make his mark back at Arsenal if called upon after his stint at The Den.
"I don't know the plan for myself next year, I've just to focus on the now and see what happens," Ballard said.
"But if I was required to play in that team (Arsenal), then of course I'd back myself to go and perform.
"But my main goal at the moment is to work extremely hard and stay in this Millwall team and get results here."
What is Arsenal's loss certainly appears to be Millwall's gain – certainly for this season anyway.
Daniel Ballard training images appear courtesy of and with thanks to Millwall FC.