5 min
Connor Mahoney has been an enigma since joining Millwall in the summer of 2019.
Arriving with promise, the 24-year-old was the marquee signing during Neil Harris' squad revamp as the Lions targeted a new era of Championship ambition.
Signing for a rumoured seven figure fee from AFC Bournemouth after winning Young Player of the Year while on loan at Birmingham City, his pre-season goal against Real Sociedad had the Millwall faithful excited at the prospect of what was to come.
At the time, Harris touted him as 'the best crosser in the league' and a potential match made in heaven for fellow summer signing Matt Smith, as Millwall looked to ease the attacking burden on Jed Wallace.
Unfortunately, like many Millwall signings in recent years, Mahoney hasn't quite lived up to expectations…
He started eight of the first ten games in the 2019/20 season, registering two assists and looked bright, even as results started to turn against Harris.
However, since Harris' departure life at the Den has become increasingly difficult for the player.
Mahoney lost his starting place under Rowett and has rarely looked like regaining it, making just six starts in the remaining 33 games after the new manager's arrival as it appears he doesn't quite fit the Rowett mould.
Rowett wants his wide players to be hard-working and defensively disciplined as well as offering decisiveness in attack. Mahoney, on the other hand, is a more mercurial winger; someone who drifts in and out of games, sometimes making a key impact, sometimes failing to hit the mark.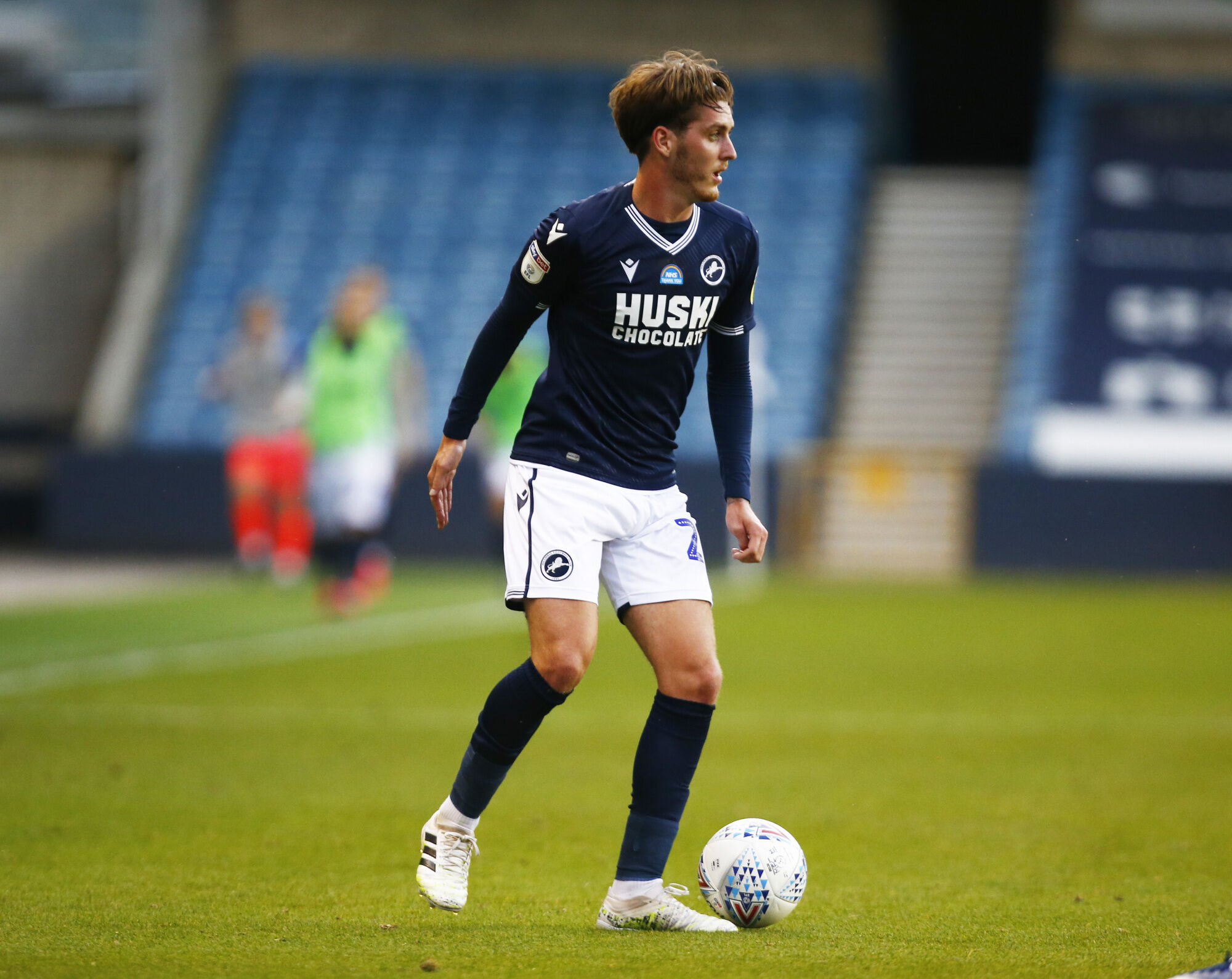 Perhaps this is why, much like Rowett, the home faithful haven't quite warmed to him either. Millwall fans traditionally want hard-working players who wear their hearts on their sleeves – and Mahoney doesn't quite fit the bill.
It's even harder to ignore when comparing him to his opposite winger – Jed Wallace who is a fan favourite for good reason: his never ending engine and technical ability light up games and drive the Lions' attacking threat.
There's no question Mahoney has struggled to deliver at The Den so far, scoring only three times since Rowett took charge in October 2019.
However, there are mitigating circumstances around his lack of impact with injuries being a contributory factor.
Last season, after making his way back into the first-team and beginning to find his feet with a goal and assist, he was ruled out for four months with a quad injury sustained at the beginning of November.
READ MORE: Daniel Ballard on promotion with Blackpool, why he joined Millwall and his Arsenal future
In total, Mahoney missed 26 games in a season where the Lions struggled for goals and by the time of his return, Rowett had changed to a system without wingers, making it even harder for the player to fight his way back into the side.
Pre-season subsequently raised more doubts over how he might be used this term, with spells at wing-back and centre midfield continually making him look like a square peg in a round hole.
He was left out of the starting XI in Millwall's first eight games, limited to cameos off the bench and sporadic starts in the Carabao Cup, even with the Lions' growing injury list.
It's no wonder fans are starting to question whether Rowett may have given up on the winger all together.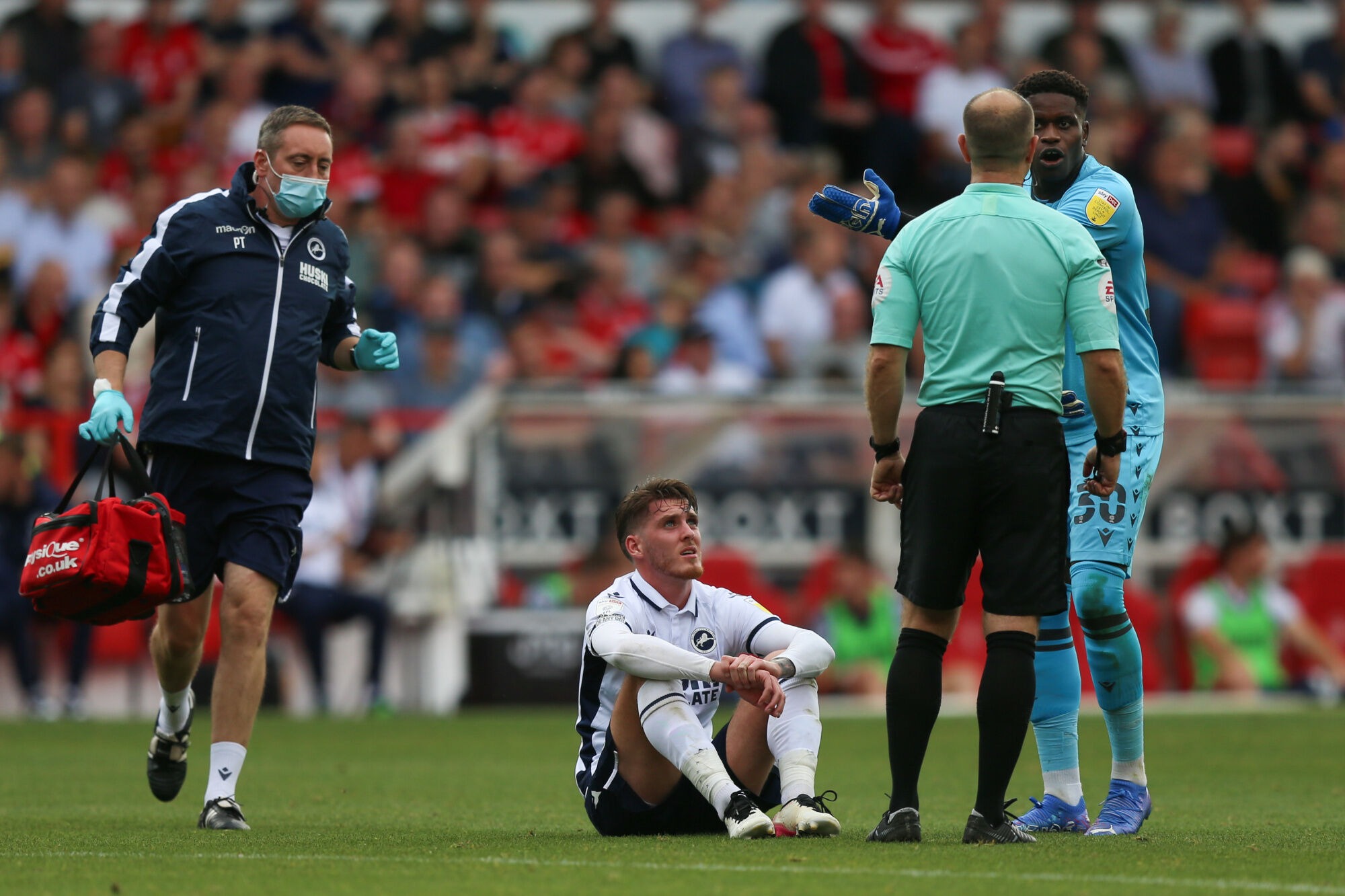 Now in the last year of his contract, Mahoney himself acknowledged this season is 'massive' and knows he needs chances to showcase his undoubted talent.
He seemed to take his recent chance in the Carabao Cup fixture against Leicester City, looking threatening even as the Lions fell to a narrow defeat against Premier League opposition.
Afterwards, Rowett said it was 'as well as he's played for us', impressed by his work rate, which the gaffer admitted is 'what I've asked him to do'.
Rowett also admitted Mahoney 'hasn't had as many opportunities as he thinks he should have' but after impressing in cameos against Blackpool and Cardiff, he finally won his first league start of the season against Nottingham Forest.
Unfortunately for Mahoney, just as he looked to be back on track, injury struck again.
READ MORE: Millwall's early results offer a reality check for Gary Rowett's wounded Lions
While much of the recent focus has been on Jed Wallace's contract situation, Millwall will soon have to make a decision regarding Connor Mahoney's future. He will be 25 heading into the 2022/23 season and approaching his prime years as a footballer.
Millwall are not a club that can afford to waste seven figures on a prospect and let them leave on a free transfer – however a new contract may need to come with certain guarantees over playing time.
Mahoney is set to return from injury after the international break, but with the Lions hitting form without him in the interim period, he may find himself waiting on the bench for another opportunity to showcase his talents.
Either way, with just 35 games left this season, time is running out for Mahoney to prove his doubters wrong.