4 min
When Mark Robinson was appointed permanent AFC Wimbledon manager in mid-February, League One survival was the sole objective.
Perhaps the greatest credit to him is that six months later there is genuine optimism around the club despite flirting with relegation last term and losing talisman Joe Pigott this summer.
The pure theatre of the matches against Northampton, Accrington Stanley, Ipswich and Swindon at the end of last season wasn't just crucial to the relegation fight, it was the start of cultivating an identity.
Daring attacking play, youthful exuberance while simultaneously ensuring discipline and organisation, resulted in a finish six-points clear of relegation.
And those characteristics appear to have been well-nourished throughout the off-season and so far into a new campaign that has brought two consecutive away wins as Robinson and his staff work towards something special.
It's a managerial philosophy that consists of trusting and getting the best out of a group of talented youngsters which was particularly evident in Wimbledon's much-changed line-up in Tuesday's Carabao Cup win at Charlton.
The Dons have been known for placing faith in its academy in the past and boasted the youngest squad in the division even prior to Robinson's appointment.
READ MORE: Tears, reunions and rainbows – AFC Wimbledon fans' first taste of Plough Lane had it all
But having spent time previously as academy manager, Robinson has a rare way of communicating with young players which allows them to thrive in the first-team set-up.
The most obvious example is 19-year-old Ayoub Assal, who broke into the first-team in spectacular fashion last season after being given his debut by the former academy coach and has quickly become a fans' favourite.
He has been joined by two young loanees this summer, 20-year-old Watford striker Dapo Mebude who oozed class on his debut against Charlton and Chelsea's 19-year-old midfielder Henry Lawrence.
Former Chelsea U23 Luke McCormick has also joined on a permanent deal and has already shown he is ready for the big stage with a stunning free-kick against Doncaster on the opening day of the season.
Academy graduates David Fisher, Dylan Adjei-Hersey, Kwaku Frimpong and Isaac Ogundere have also been promoted from the U18s, as Robinson continues to show a willingness to look internally.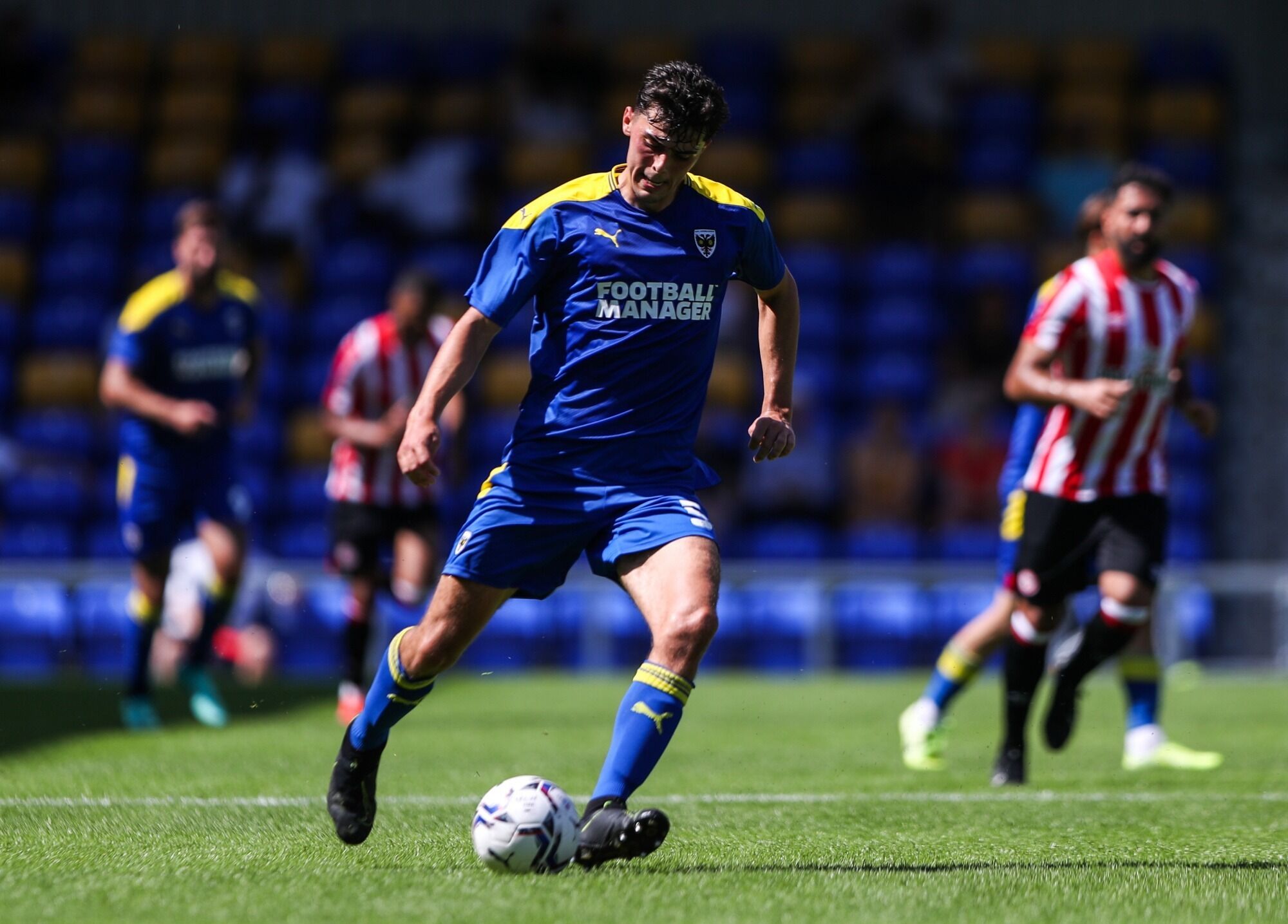 As with any side looking to get through a gruelling League One fixture list, there also needs to be a solid core of experienced heads in order to organise teammates and grind out results.
Centre-backs Ben Heneghan and Will Nightingale provide the crucial spine in the Dons' well-drilled defence – a key part of why Wimbledon have lost just six matches in the league since Robinson took charge.
Yet, a circumstance which could see the team struggle this season is injuries to those defensive pillars.
With Darnell Johnson and Terell Thomas both no longer at the club, Wimbledon will hope injury problems won't create a similar situation to late last year where they were left short defensively.
And of course there is the big question of whether the side can survive League One without the goals of Joe Pigott.
The 27-year-old striker decided to join Ipswich following the end of his Wimbledon contract this summer, causing fans to worry as to where a constant supply of goals could come from this season.
While Pigott's goals were priceless, the side could benefit by sharing the responsibility in attack rather than relying on one player as too often last season the Dons looked out of ideas without a Pigott goal.
However, 19-year-old striker Aaron Pressley, on loan from Brentford, has come in to hopefully alleviate some of the fears for Wimbledon's forward line.
READ MORE: AFC Wimbledon 2020/21 Season Review: Dons took matters into their own hands in historic campaign
So what are the aims for the season?
Realistically to survive the drop once again, but more convincingly and less dramatically than over the past few years.
The side is young and promising but that is also expected to work against them at points in the season.
Still, it is paramount they avoid relegation so Robinson is able to carry out his long-term self-sustainable and self-sufficient vision.
And with supporters set to make their voices heard for the first time at Plough Lane on Saturday against Bolton, the team will be given a monumental boost which can only help the cause.
With the return of fans and an intelligent manager at the helm with the potential to galvanise the youngest side in the league, AFC Wimbledon could be a special place to be this season.