4 min
"I've done the Play-Offs already with this club, I've done the FA Trophy – now it's time for Andy Woodman to get this football club in the league".
Spend any meaningful time with Bromley manager Andy Woodman and you'll be left in no doubt he is a highly ambitious manager with high standards and expectations.
Just over two years since he first walked through the doors at Hayes Lane, the 51-year-old has overseen unprecedented success for the club.
2020/21: Led Bromley to their first ever appearance in the National League Play-Offs
2021/22: Oversaw Bromley's FA Trophy final triumph over much-fancied Wrexham
2022/23: Set a club record points total (71) as Bromley once again made the National League Play-Offs.
Therefore, it is no surprise he is so bullish heading into his second crack at the Play-Offs, starting with Wednesday night's eliminator at Woking.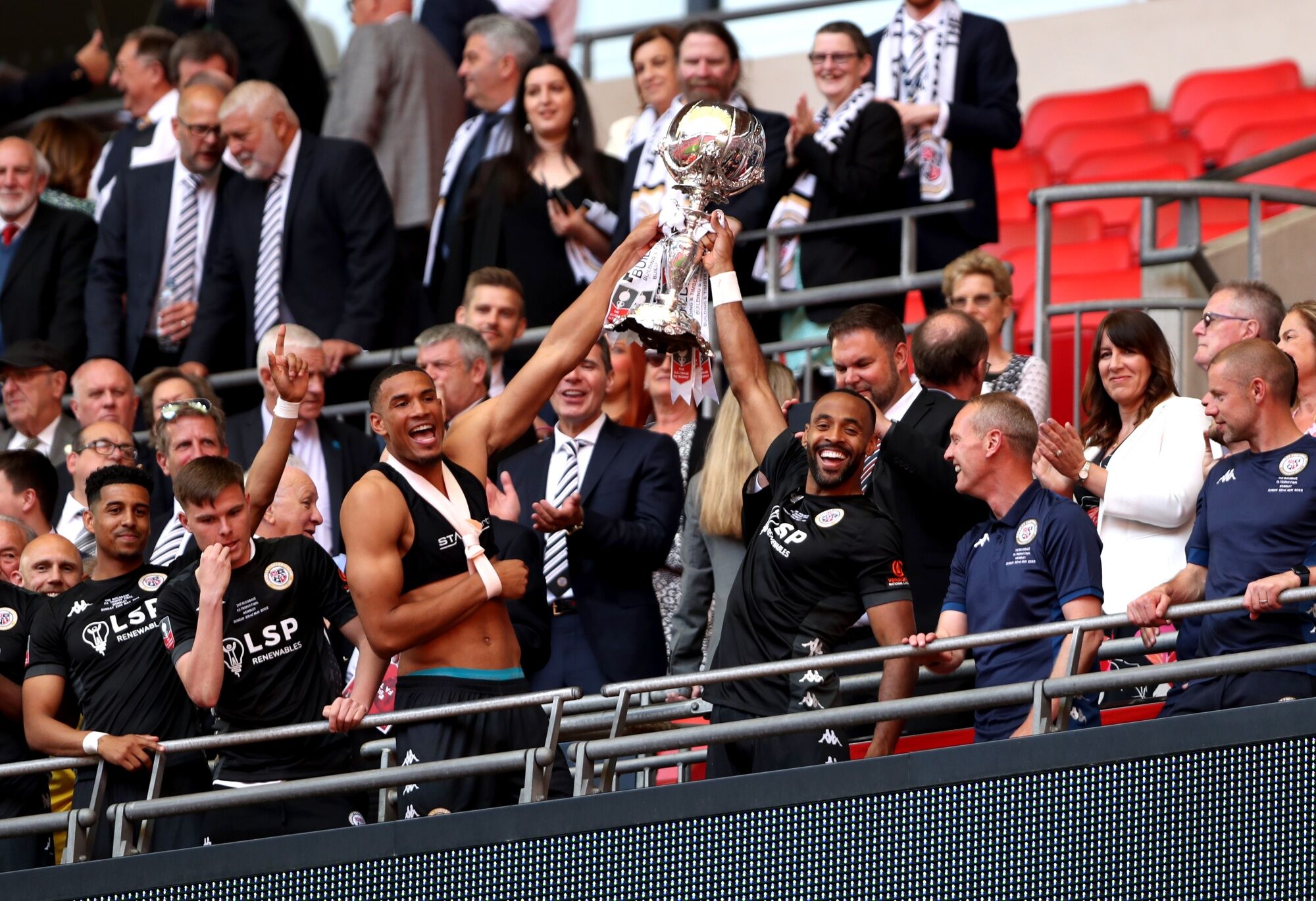 Bromley have built their success under Woodman on being very difficult to beat – in his 103 games in charge at National League level Bromley have only been defeated 25 times.
It's a record Andy Woodman is eager to point out is not by chance but through a meticulous and thorough approach.
This was most recently demonstrated in their 2-0 win over third-place Chesterfield on the penultimate day of the season.

Reflecting post-match, Woodman said "There are top teams in the National League and you can't go all guns blazing in the first 15 minutes. We feel our way into the games – get confident then know we will create our chances. We know we will always create chances.
"This isn't luck. We are calculated in what we do and we target the weaknesses of our opponents.
READ MORE: Why Bromley FC's 'The long, long road to Wembley' is more than just another football book
"I have a squad that I've built that I know will always stick to the game plan. We set-up to not get beat and we know we are then good enough to go toe to toe with the best in the league".
Bromley head into the Play-Off on a nine game unbeaten run but will have to overcome some serious obstacles to achieve their League Two dream.
The format of the National League Play-Offs means Bromley will have to play away twice in single leg knockout games before negotiating a Wembley final.
On top of that, their first assignment at Woking sees them face one of the two teams in the league to do the double over them this season.
Given their form, Woodman is right to believe Bromley have nothing to fear but they will not start as favourites against a Woking side that finished three places and 11 points ahead of them.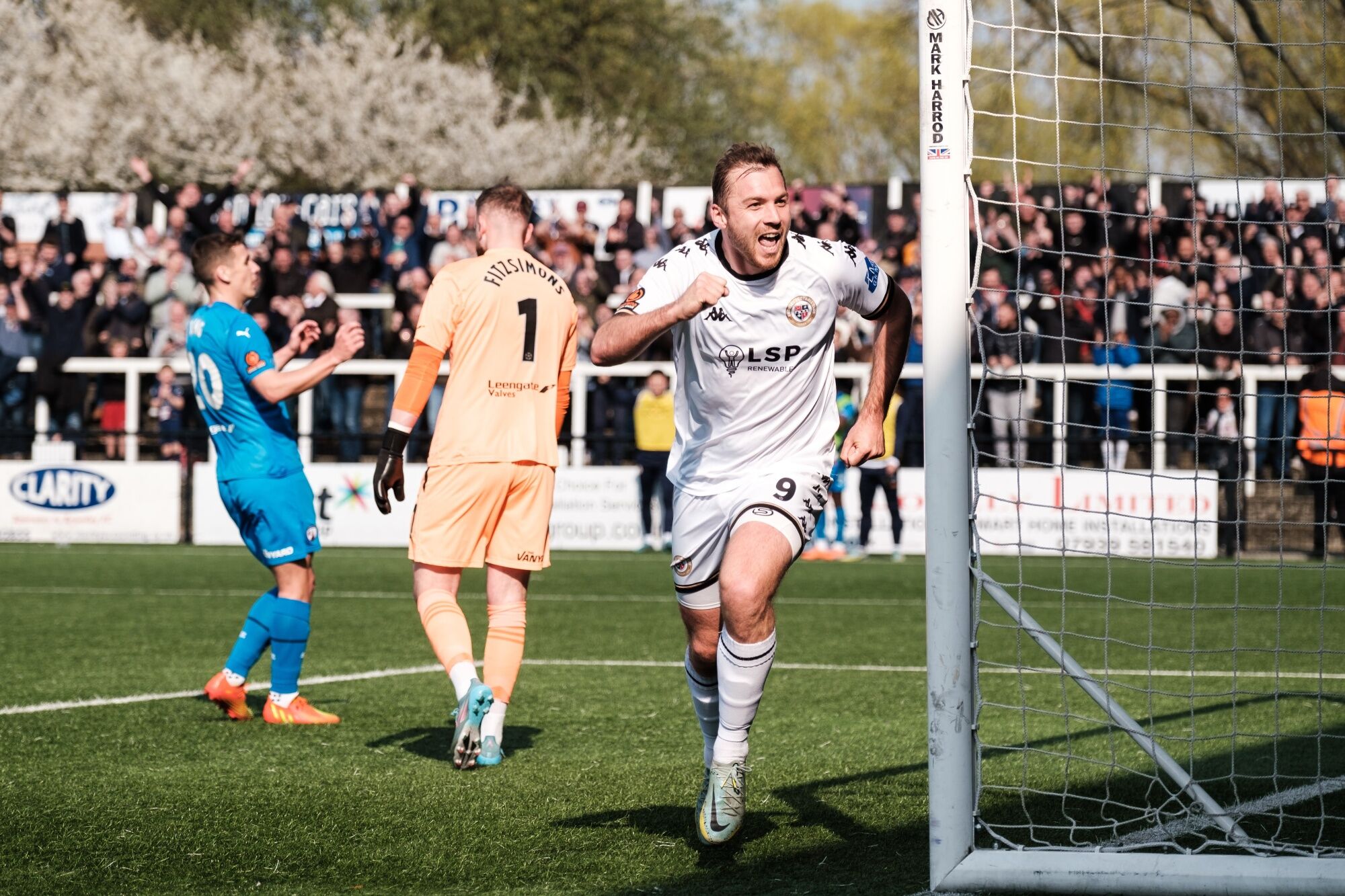 Should Bromley pull a victory off however it is likely the threat will be provided by the front two of Louis Dennis and Michael Cheek.
Dennis, the former Leyton Orient attacker, is in his second spell with the Ravens and his partnership with Cheek since the turn of the year has gone a long way to ensuring Bromley qualified for the postseason.
The pair have provided half of the goals the team has scored since Boxing Day (in games where one or both have featured) and, for Cheek in particular, he has returned to his talismanic best, with 10 goals in his last 16 starts.
READ MORE: Can history-maker Andy Woodman mastermind another successful Bromley season?
Cheek is the most potent striker in National League history and tying him down to a new contract in January was probably the best piece of business Woodman pulled off this season.
The 31-year-old has repaid the manager and then some by firing the club into the Play-Offs when he was needed most.
While the bookies may have Bromley at the longest odds to emerge victorious from the National League Play-Offs, it would take a brave soul to completely write off Andy Woodman's charges.
If this Bromley side have proved anything in the last three seasons it is that they are a side for the big game and occasion. Just ask Wrexham at Wembley last season.
Special thanks to Martin Greig for supplying the images for this piece.