3 min
When Andy Woodman took charge of Bromley in March 2021 few would have envisaged the success he would have in his first six months in the job.
Yet for someone who counts Gareth Southgate as his best mate and has worked as part of the backroom staff for both Arsene Wenger and Alan Pardew, perhaps it shouldn't have been a surprise to see him adapt to management like a duck to water.
To date Woodman has taken charge of Bromley 28 times and only tasted defeat on four occasions.
It was that form that saw Bromley reach the National League Play-Offs for the first time in their history at the end of last season before succumbing to eventual Play-Off winners Hartlepool United.
And that form has shown no sign of abating in the opening salvo of this season as his Ravens side are currently in the Play-Off positions once again and only three points off top spot.
Indeed, as they approach this weekend's FA Cup First Round showdown with League One promotion chasers Rotherham United, Bromley are the form side in the National League.
Unbeaten in 10 league and cup games it is a run that has been built on a solid defence which has kept no less than six clean sheets.
Watching Bromley it is easy to draw some parallels with Gareth Southgate's successful England side in last summer's European Championship.
Whereas Woodman's initial period with Bromley consisted of hanging on in games and relying on goals from the National League top scorer Michael Cheek to gain narrow victories, this season Woodman has reverted to a back three and, by his own admission has built a more expansive side with greater mobility and energy.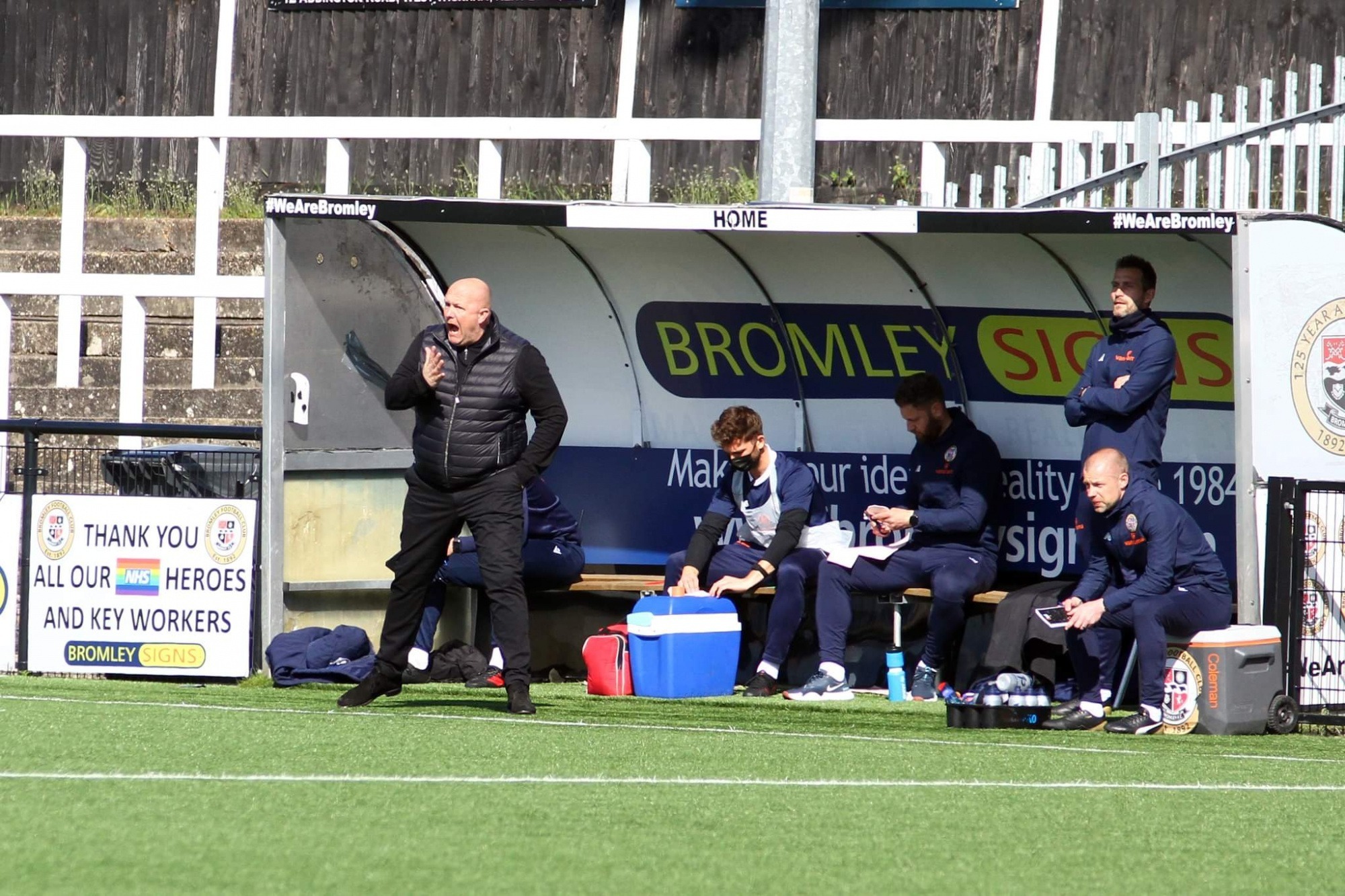 Unafraid to trust in youth, the likes of Liam Vincent (now at Portsmouth), Marcus Sablier and Jude Arthurs have all won rave reviews.
As Woodman himself states, "there are so many talented youngsters at Bromley that it makes sense to play them, not to be nice or to win fans over but simply because they are good enough".
It is this honesty and directness that has won most favour with the Bromley fanbase – Woodman is clearly a manager on a mission who, along with his backroom staff, leaves no stone unturned vis-à-vis preparation.
He has been quick to praise the diligence of his dual assistants, former Millwall stalwart Alan Dunne "an exceptionally thorough individual" and former Cardiff and Birmingham defender Roger Johnson "a winner through and through".
In this context it is understandable why Woodman sees the FA Cup tie at Rotherham as a winnable fixture.
Speaking to the official Bromley website this week, Woodman refuted the idea of the fixture being a "day out" focussing instead on what needs to happen for his side to make some more history in the modern era.
READ MORE: National League 2021/22 Season Preview: How will Barnet, Bromley, Dagenham & Redbridge and Wealdstone fare?
Bromley have not been to an FA Cup Second Round since 1945 and although Rotherham United are themselves on a 12 match unbeaten run, the scope for a potential upset is there.
Bromley chairman Robin Stanton Gleaves has often spoken of the club's desire to follow fellow London club Sutton United into the Football League and the rapidly developing professional infrastructure off the pitch suggests it could not be too far away.
It was that same desire that made Stanton-Gleaves remove former manager Neil Smith with 14 games to go last season.
Given the way Woodman has adapted to the hot seat suggests it was the right call with fixtures against the likes of Rotherham becoming more than just an occasional cup encounter sooner rather than later.

Special thanks to Mark Avenell for supplying the images for this piece.