7 min
"I've been in the job one year and already delivered the club their highest ever finish (7th) and now a trip to Wembley for the FA Trophy final – that ain't too bad!"
As self-assessments of managerial careers go, Bromley manager Andy Woodman has every right to blow his own trumpet. Since taking over at Bromley in March 2021, Woodman has won 46% of his league matches and avoided defeat in 75% of them.
It's a record that has drawn more than the odd admiring glance from football league clubs.
Indeed, Gillingham made heavy overtures to procure Woodman's services earlier this season before eventually opting to go with former Millwall boss Neil Harris.
But for all the outside noise that seemingly follows Woodman every time a managerial vacancy appears, he leaves no doubt as to his focus on the job at hand with Bromley.
"When I joined Bromley it was always about the long-term project," Woodman exclusively told London Football Scene. "We got to the Play-Offs at the back end of last season but as the season ended so late it only gave us a three week window to try and bring players in.
"Consequently we've only really had one window to work with so far.
"Where I want to take this club and the success I want to bring will take more than one summer and one window."
It's the talk of a single-minded manager who since his first day on the job has set about instilling a team culture built in his image.
"We will never have the riches of the former EFL clubs in this league but I will always develop a squad that gives me everything they've got," Woodman added.
"I've learnt from my experiences working alongside top managers in the Premier League about how to get the very best out of everybody."
But for all his higher level experience working alongside managers like Alan Pardew, Woodman is at pains to stress the often unheralded quality of the National League.
READ MORE: Why Bromley FC's 'The long, long road to Wembley' is more than just another football book
In his first full season he has witnessed not only the calibre of the players at the level but also that of the sides – Wembley opponents Wrexham being one such example.
"We as a league need to stop calling the National League, 'non-league'. At this level there are professional footballers making a good wage playing quality football.
"This is League Three in everything but name. I saw a stat the other day: of the last 50 teams promoted from the National League, not a single one has come back down immediately.
"If you were to take the current top seven or eight teams in this league all would be top-half (comfortably) in League Two".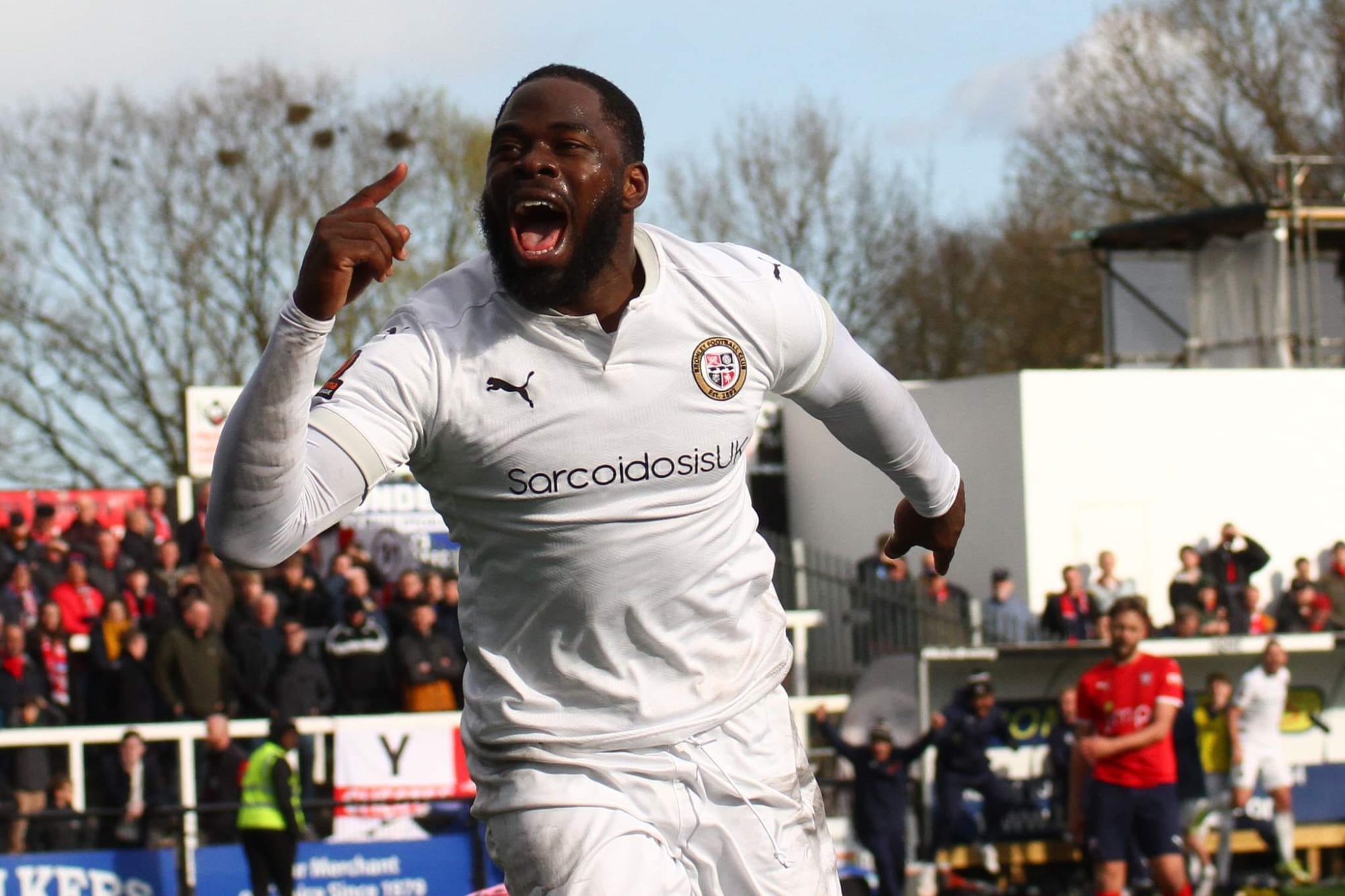 Yet it is this fact that has many calling Bromley huge underdogs for Sunday's final. The simple reality is that Wrexham have used their Hollywood-backed riches to build a formidable squad that is challenging on two fronts.
In Ollie Palmer and Paul Mullin to name but two, Wrexham have a strikeforce that would grace many a League One frontline.
The two teams have played twice this season in the league with Wrexham beating ten-man Bromley 2-0 at the Racecourse and the return fixture at Hayes Lane playing out a drab goalless draw.
When quizzed on how he plans to approach the 'David vs Goliath' tie Woodman reached for an anecdote from his time at Newcastle United with Pardew.
"Pards is one of the best managers around, which might surprise people when I say that but he taught me about how to be fearless in your decision-making.
"Yes you respect 'stronger' teams but only to a point. Both of us grew up in the bearpit at Crystal Palace and that formed our football DNA.
"I saw Pards once take a Newcastle side up to Manchester City in the League Cup and he played lots of young players from the start – I thought he'd gone crackers but he showed me that night about how to believe in your methods as a manager.
READ MORE: How Gareth Southgate's best mate Andy Woodman is masterminding Bromley FC's rapid rise
"As a manager you need to be fearless, trust your instincts and instil that belief into your side that they can win. I don't mean bluffing them because players can tell when you don't believe your own words.
"But if you get that culture right and foster the right team spirit, players will run through a brick wall for you."
Certainly this is what Woodman expects to manifest at Wembley. He remains confident that if his Bromley side can take care of their own performance "nine times out of 10 the result usually follows."
However, mindful of the fact he has a squad where the majority of the players haven't previously experienced playing at Wembley, he made the call to take them to the home of English football last week for a walk around ahead of the big day.
Woodman said: "I've experienced Wembley as a player and to be honest the day can pass you by sometimes and you never really get to soak it all in.
"I wanted the players to visit Wembley before the big day to experience it, feel the occasion and therefore not be overwhelmed by it on the day itself."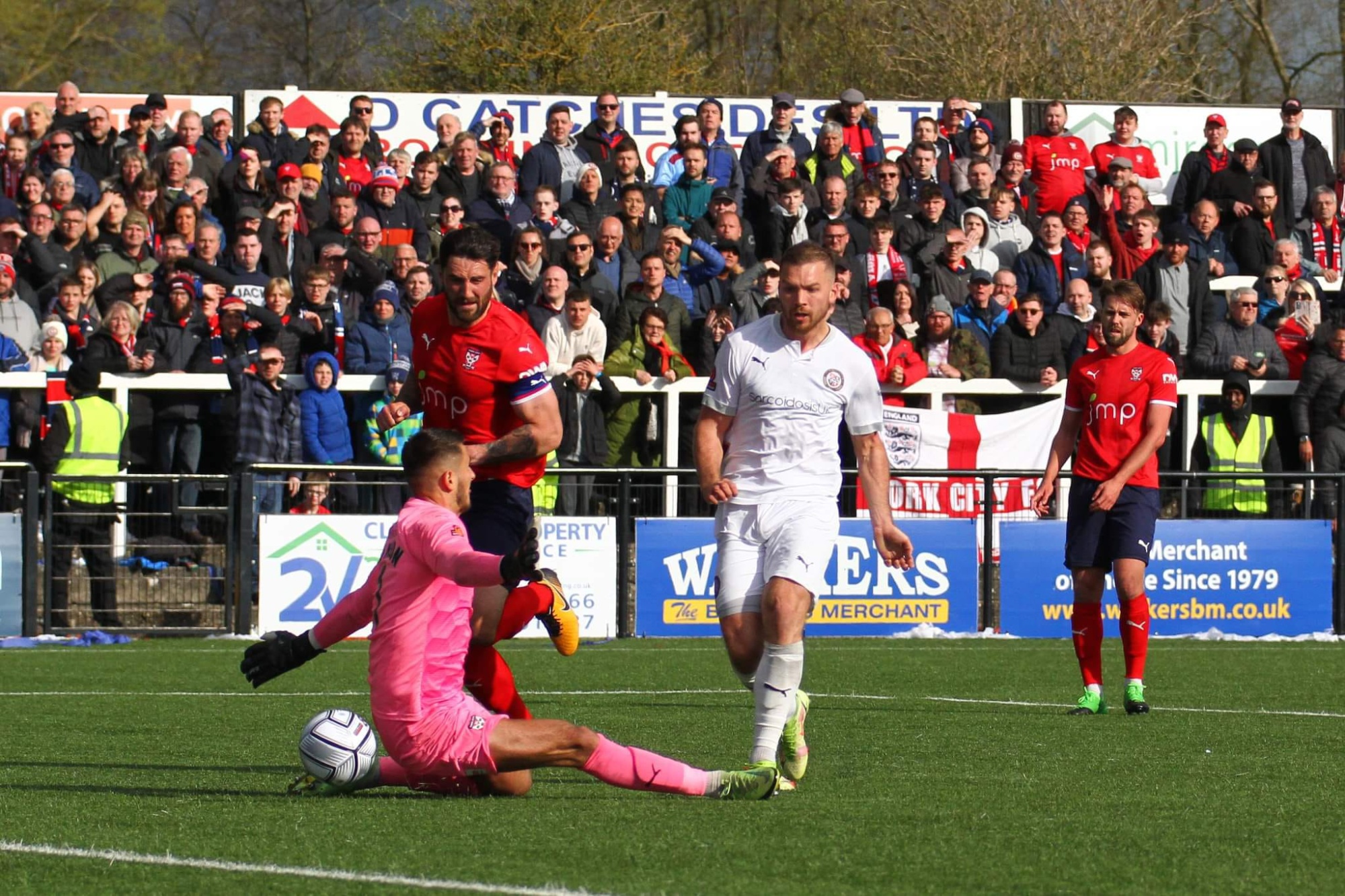 For Woodman, he has his own personal tales of success and failure at Wembley (winning and losing Play-Off finals with Northampton as a player and winning a semi-final but losing a final as a coach with Crystal Palace).
But he is the first to admit that leading Bromley out as a manager at Wembley will be an even more special occasion.
"It'll be a very proud day for me – I grew up around this area and I know how important this day will be for everyone connected with this football club.
"Of course there will be pressure but more than that, great pride to be one of few managers to lead their side out at a Wembley final."
The slogan at Bromley Football Club leading up to this final has centred on 'Heart vs Hollywood' – and one certainly gets the feeling that Woodman will ensure that his Bromley side won't be lacking for an abundance of heart and desire come Sunday.
But to simplify his success at Bromley to buzzwords alone would be to do his nascent managerial career a disservice.
You don't take a club the size of Bromley to their first ever National League Play-Offs and an FA Trophy final in successive seasons without a results driven DNA.
It will be that more than anything else that Woodman will call on when Bromley return to Wembley to try and make yet more history.
Special thanks to Mark Avenell for supplying the images for this piece.
For a Wrexham perspective ahead of this weekend's Wembley showdown, check out Issue 4 of the 'Fearless in Devotion' fanzine, available for £3 or £2 as a digital download.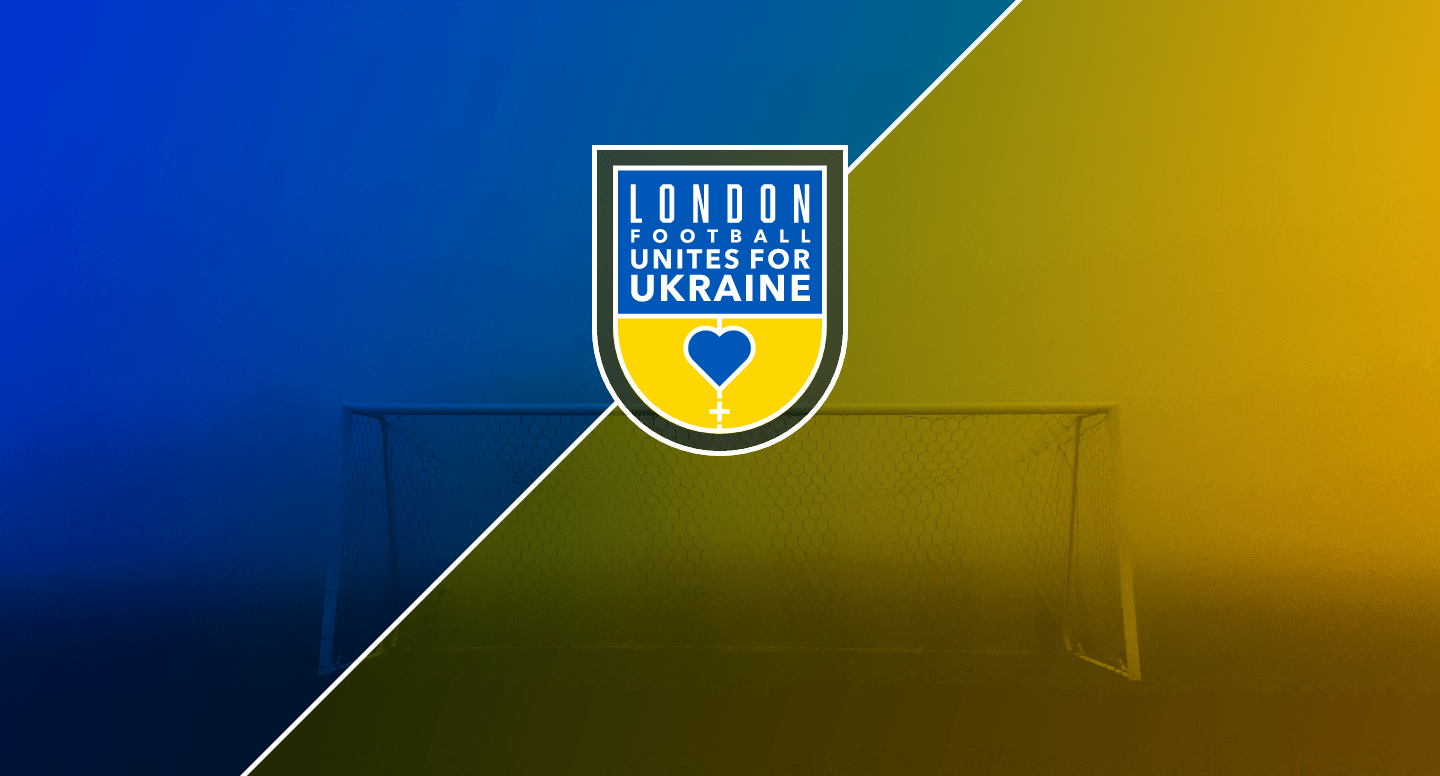 'LONDON FOOTBALL UNITES FOR UKRAINE'
Liaising with the UK Ukrainian Sports Supporters Club (UKUSSC) and the Association of Ukrainians in Great Britain (AUGB), London Football Scene has launched 'London Football Unites for Ukraine' – a fundraising campaign to provide as much relief to those in need.
We are urging all the Capital's clubs, players and fans to raise as much money as possible for British-Ukrainian Aid (registered charity No. 1164472).
Please visit our JustGiving Page to give as much as you can and look out for more events and fundraising activities over the coming few weeks.
London Football Unites for Ukraine: www.justgiving.com/fundraising/londonfootballunitesforukraine