5 min
Despite falling short of the League Two Play-Offs by just one point, it has nonetheless been a remarkable first EFL campaign for Sutton United.
Following a comprehensive win over Crawley Town, the Us destiny was in their own hands going into the final two games of the season against Bradford at home and Harrogate away.
But a rare defeat at Gander Green Lane against a rejuvenated Bantams side led by former Manchester City boss Mark Hughes proved decisive with the final day win at Harrogate ultimately in vain.
However, after defying the odds last season by securing an historic first promotion to the Football League, many would have found it hard to conceive Matt Gray's side would have had enough quality to once upset the established order.
And that's not even considering the welcomed distraction of a trip to Wembley for the EFL Trophy where they pushed high-flying League One side Rotherham United all the way to extra-time before losing 4-2.
Nevertheless, the EFL Trophy was a competition that created a lot of very fond memories for Us fans as they beat the likes of AFC Wimbledon, Portsmouth and Wigan Athletic on their way to the final.
It was also a 3-0 win over Crystal Palace U21s in the same tournament which kick-started their entire campaign – a first win in six games in all competitions as Sutton initially struggled to find their feet in their new surroundings.
From there, Sutton went on to win seven of their next eight games in all competitions, as well as going on their longest winning streak of the season (5).
What has been refreshing throughout this season is Sutton have never wavered from their direct approach whereas other newly-promoted sides have often adapted the way they manipulate the ball and break teams down.
Sutton's ability to utilise their tricky wingers and physical frontmen, whilst allowing goalkeeper Dean Bouzanis to showcase his kicking prowess through a route-one style has successfully remained a thorn for many sides this season.
READ MORE: Sutton United fundraiser helps 'London Football Unites for Ukraine' campaign reach £5k mark
And with the club having to rip up their artificial pitch to adhere to Football League standards, they banished any notion that having a 'fake pitch' was the sole reason for last season's National League promotion by keeping 11 clean sheets and only losing four of their 23 league games at Gander Green Lane this time around. 
What continues to make Sutton such a success is a collective spirit where the whole is generally greater than the sum of its parts.
The fact 24 league goals were divided equally between Alistair Smith, David Ajiboye and Millwall loanee Isaac Olaofe with another seven from set-piece specialist Robert Milsom (six from the penalty spot) being testament to this.
At the other end of the pitch, defender Ben Goodliffe impressed throughout with the 22-year-old scooping the clubs' Player of the Year awards while fellow defender Joe Kizzi received the Players' Player of the Year Trophy.
As for the man in charge, Gray was nominated for League Two Manager of the Month award for April after collecting 12 points from six games and although he may have lost out to Exeter's Matt Taylor, his reputation in the game will have undoubtedly been enhanced across the EFL.
Stability has also been key to Sutton's continued success with the club's positive ethos of never getting ahead of themselves and keeping everything in perspective vital in an ever-changing, hectic and tumultuous league.
Therefore, it's unsurprising to see only three players leaving the club this summer – Stuart Nelson, Ricky Korboa and long-serving Kenny Davis while Olaofe will return to parent club Millwall.
Having made a name for themselves, the Us will no longer be an unknown quantity next season so it will be interesting to see how Gray and the club look to develop the team ahead of the 2022/23 campaign.
On the one hand, it should make Sutton less of a risk for potential signings but simultaneously after a number of stand-out performances, the club will also have to remain wary of overtures from bigger clubs for some of their star players or indeed, manager Matt Gray himself.
Should they be able to attract the right players without losing any key men or their ethos, they should have enough to avoid a 'second-season syndrome' and perhaps even eclipse their impressive Football League debut season.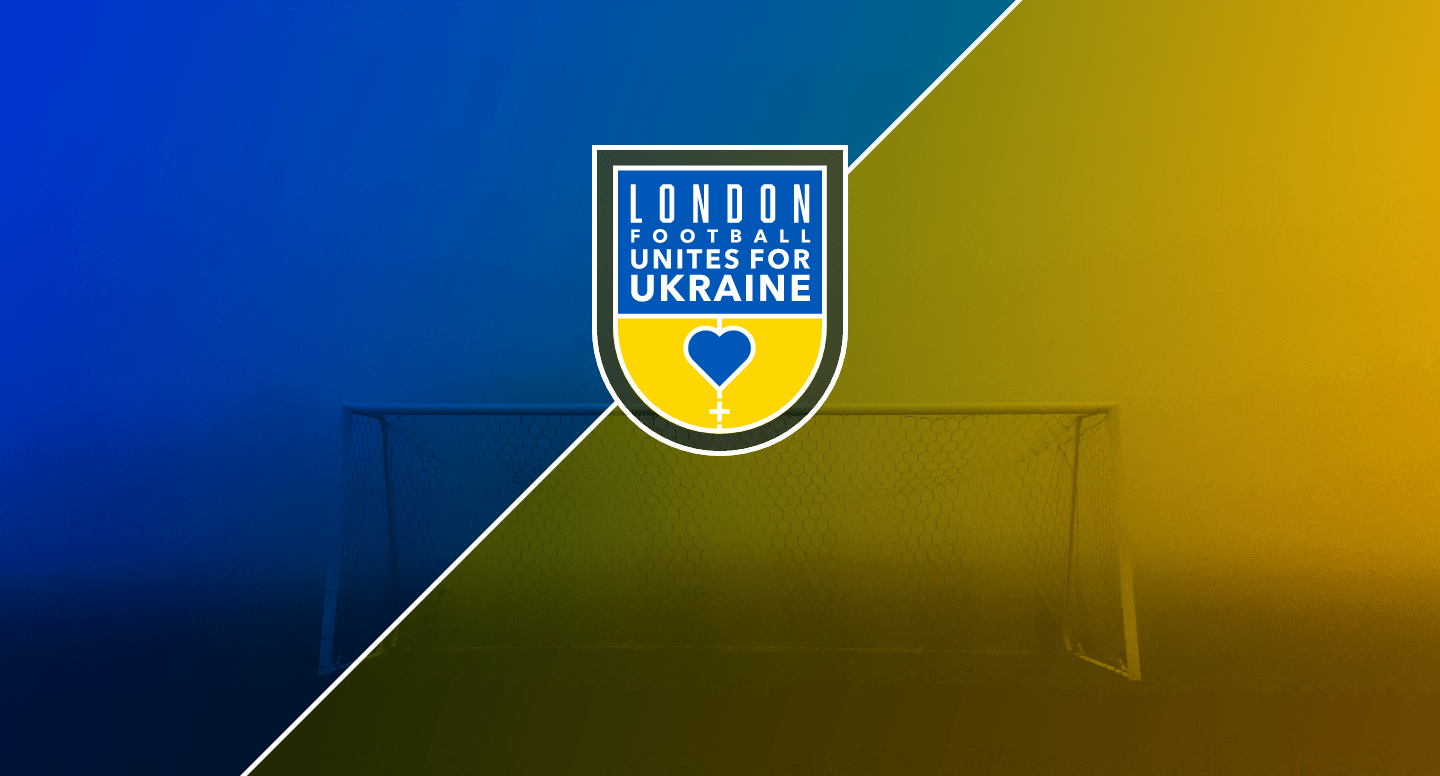 'LONDON FOOTBALL UNITES FOR UKRAINE'
Liaising with the UK Ukrainian Sports Supporters Club (UKUSSC) and the Association of Ukrainians in Great Britain (AUGB), London Football Scene has launched 'London Football Unites for Ukraine' – a fundraising campaign to provide as much relief to those in need.
We are urging all the Capital's clubs, players and fans to raise as much money as possible for British-Ukrainian Aid (registered charity No. 1164472).
Please visit our JustGiving Page to give as much as you can and look out for more events and fundraising activities over the coming few weeks.
London Football Unites for Ukraine: www.justgiving.com/fundraising/londonfootballunitesforukraine