7 min
Pushing for League Two promotion and set to appear at Wembley for the EFL Trophy final, it's been an incredible first ever Football League campaign for Sutton United.
But for Bobby Childs, the club's Business Development Manager as well as Physio, it's just the latest chapter in an amazing story he has been part of for over a decade.
During his time with the Us, Childs has witnessed promotion from the sixth to the fourth tier of English football as well as an historic FA Cup run. Winning and defying the odds seems to be something that has become second nature to everyone involved with the club.
"It's a very chilled place, very relaxed. We want to be successful and win football matches and enjoy those moments [but when we lose] we don't have negativity," Childs exclusively told London Football Scene.
A win at struggling Oldham Athletic on Tuesday night has put Sutton back in Play-Off contention after a spate of injuries had seen them winless in their last three games.
Yet regardless of results and Childs' continually fluid role at Gander Green Lane, the approach and mood around the club never alters.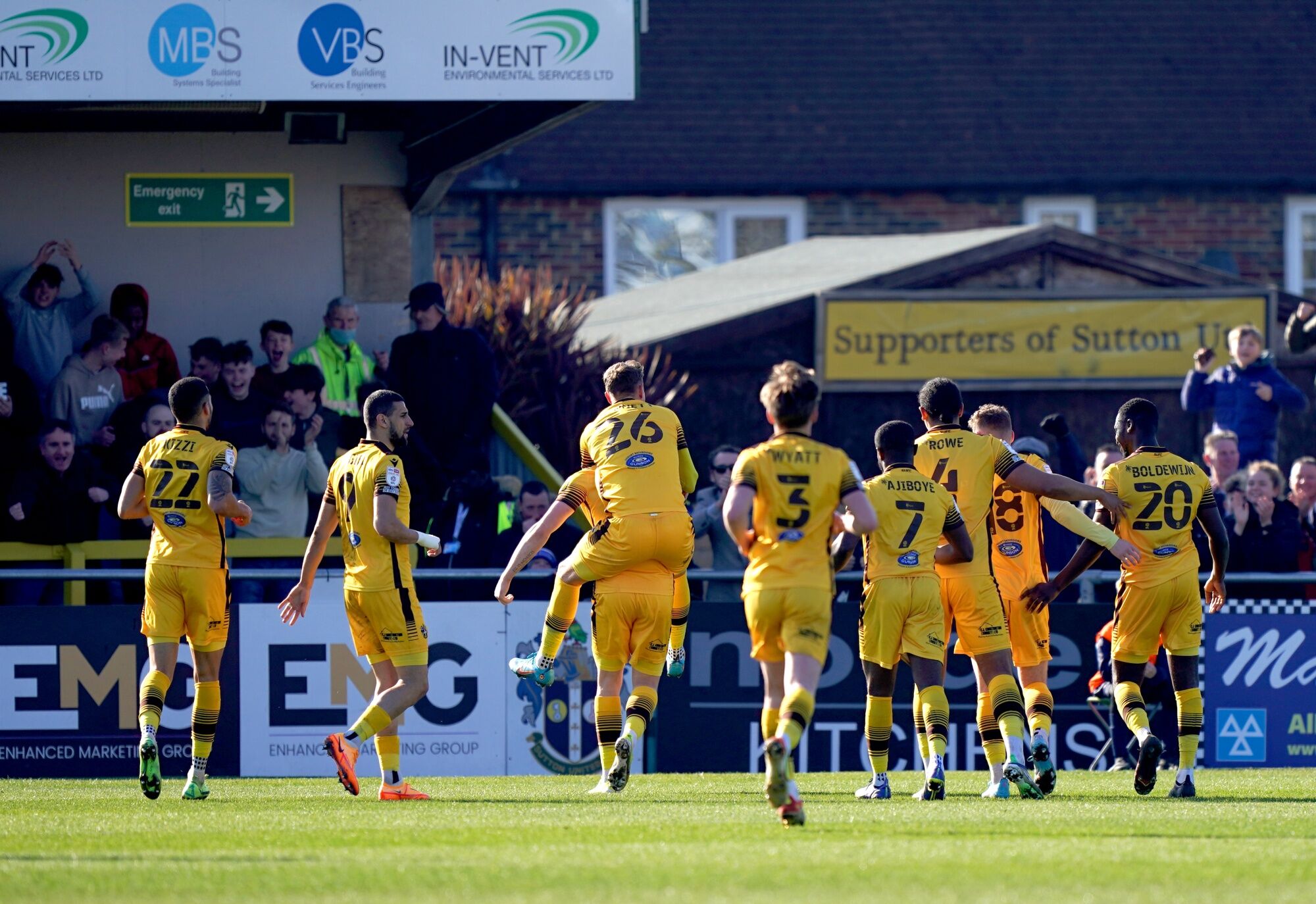 "(As physio) I maintain the same focus – three weeks ago I had only two long-term(ish) injuries and everything was fine but that obviously didn't last!" laughs Childs.
"We are always very positive though, we've lost a few recently but we are still competitive. We don't dwell on defeat.
"Then there's things like booking hotels, sorting matchday tickets and planning get-togethers all things I also help to sort.
"But I've got a brilliant team of people around me which helps me focus on getting my bit done."
With Sutton United having one of the smallest budgets in the National League, let alone League Two, much of the continued success has involved bringing the right people to the club.
READ MORE: Sutton United – the non-league upstarts taking the Football League by storm
"The manager (Matt Gray) only wants to bring in positive people," Childs said. "You can get quite political at football clubs but we are coming from a different place.
"I can't say there's a great deal of pressure on us either – we don't have big benefactor owners, we don't have hungry chairmen breathing down our necks.
The lack of pressure on the squad to succeed also appears to extend to the terraces with Childs saying: "I have worked at a number of clubs and there are sections that groan after three backwards passes – you don't get that from our fans.
"We lost the other day and the fans were still cheering at the end, we don't get any negativity from them and that's the sort of energy we need.
"We could get spanked then be on the train with them after the match and they'll still be telling the boys what they did right.
"They would even compliment the players for just being there (in the Football League)! If we are in this league for a couple years it may be different, but for now everyone is just happy."
"We don't get carried away" – Matt Gray
With only eight league games to go and three of the next four against sides in the top ten, it's manager Matt Gray's job to ensure Sutton's promotion push remains on course amidst the backdrop of the EFL Trophy final.
"We are really in the mix," Matt Gray told London Football Scene. "The difference between the top and bottom teams in this league is very, very thin – every game you have to earn your points.
"I'm fortunate that my captain (Craig Eastmond) and vice-captain (Harry Beautyman) keep the dressing room and mentality of the whole group in check.
"Like last year, we don't get carried away – we just focus on the next game, then the next one.
Sutton's last Wembley appearance was an FA Trophy final defeat to Bishop's Stortford back in 1981, where they lost to a last minute goal.
On the magnitude of the Wembley occasion in the context of not only the club's season but history, Gray added: "We have created history again. It's the first time in 41 years [since we have been to Wembley] and our first ever cup final as a league side.
"But we don't just have a cup final to play for, we know exactly where we are (in the league) and we have a number of massive games as well."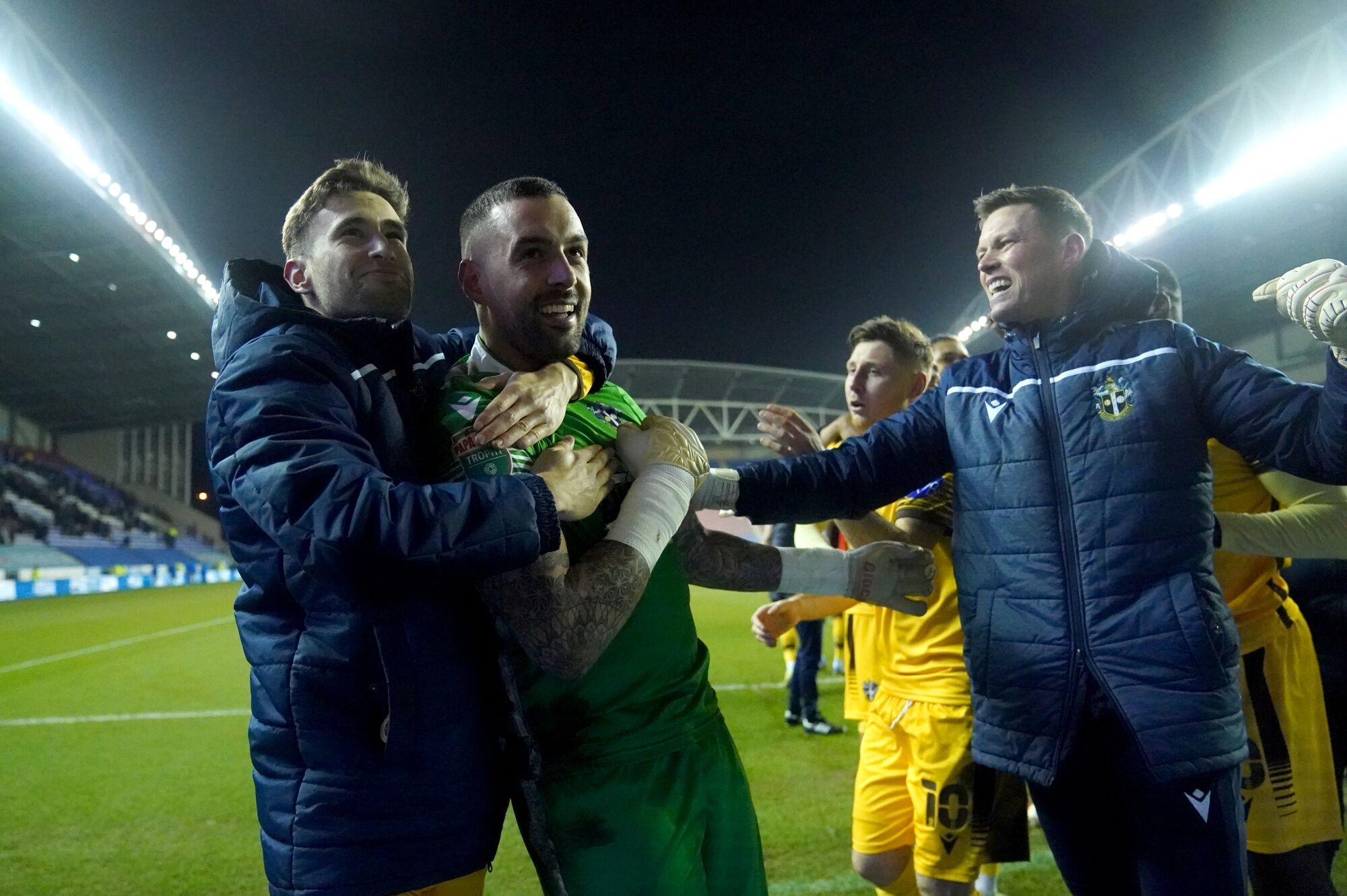 "We have a chance to do something special again" – Dean Bouzanis
Joining from Melbourne City in August 2020, goalkeeper Dean Bouzanis quickly became a crucial part of the side which won promotion to the Football League for the first time in Sutton's 123-year history.
"Obviously people wrote us off at the start of the season, but the gaffer (Matt Gray) has done unbelievably well to recruit very good players," Dean Bouzanis said.
"The way he sets us up, everybody knows their role and responsibility.
"If you are all on the same page and all in the same direction then results come and that's what's happened with us.
"We believe in ourselves and it's no surprise we are this successful as everyone is moving in the right direction."
READ MORE: Clive Baxter – Sutton United's kitman on his 61-year love affair with the Us
Like Childs and Gray, the 31-year-old is trying to take one game at a time but it's obviously hard not to get excited about playing on the hallowed turf of Wembley.
"It's certainly in the back of your mind and for all the staff, players, fans and the owners to go to Wembley is a fantastic occasion.
"But I think achieving back-to-back promotions from National League to League One is creating more history.
"We have a chance to do something special again, so it isn't just a case of looking forward to Wembley.
"If we can get promoted, brilliant and if we can get the cup as well that'll be the icing on the cake."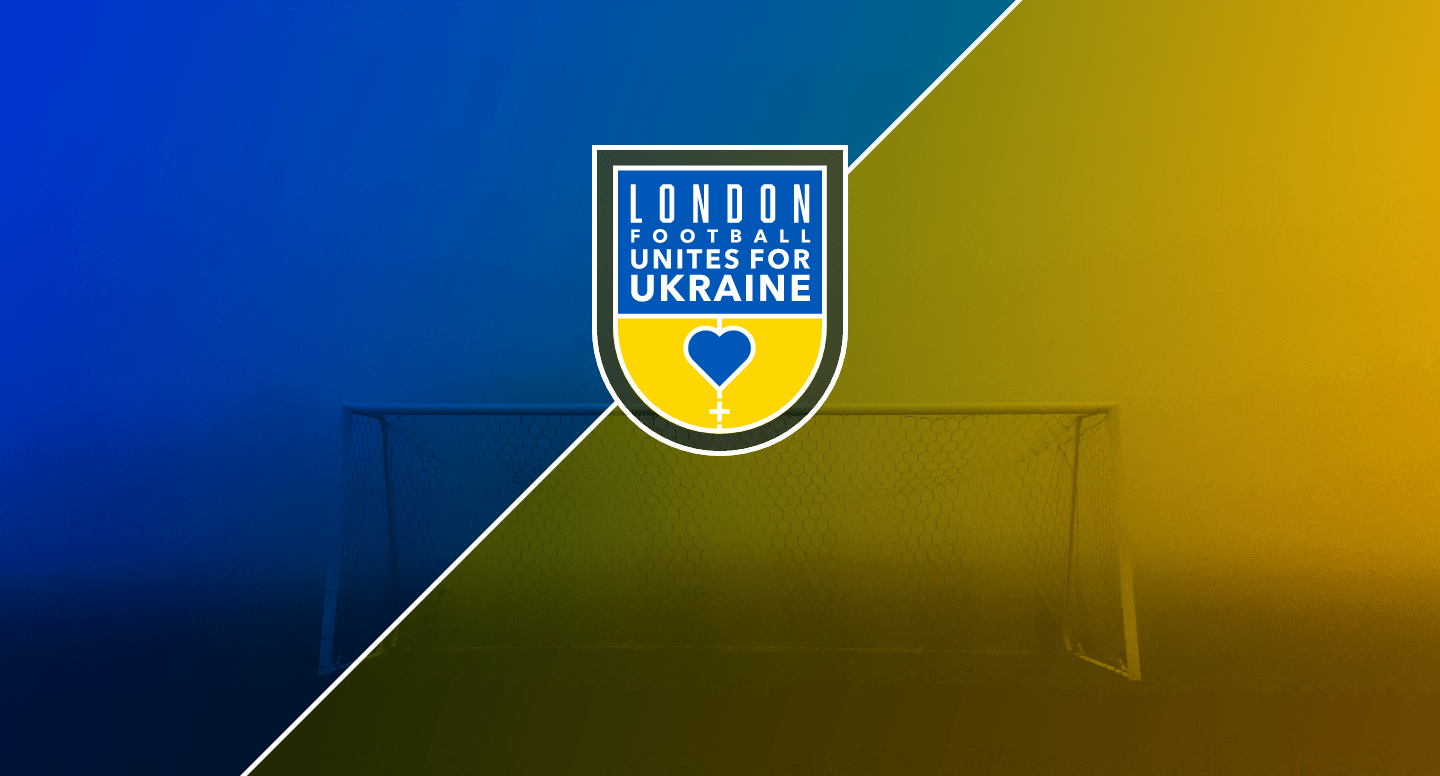 'LONDON FOOTBALL UNITES FOR UKRAINE'
Liaising with the UK Ukrainian Sports Supporters Club (UKUSSC) and the Association of Ukrainians in Great Britain (AUGB), London Football Scene has launched 'London Football Unites for Ukraine' – a fundraising campaign to provide as much relief to those in need.
We are urging all the Capital's clubs, players and fans to raise as much money as possible for British-Ukrainian Aid (registered charity No. 1164472).
Please visit our JustGiving Page to give as much as you can and look out for more events and fundraising activities over the coming few weeks.
London Football Unites for Ukraine: www.justgiving.com/fundraising/londonfootballunitesforukraine