3 min
"A day that I'll never forget and I'm sure that everyone connected to Sutton United – whether here or not – will never forget. We've created history and I'm so proud."
That was Sutton manager Matt Gray's response when asked about the Us historic season after the semi-professional side wrapped up the National League title with victory over Hartlepool last weekend.
Before this season, many would have only known the South London club from their FA Cup giant-killing exploits – first against Coventry City in a huge Third Round upset in 1989 and then a run to Round Five in 2017, beating Cheltenham, AFC Wimbledon and Leeds along the way.
Even chairman Bruce Elliott had previously described the club's natural level as the National League South, the highest-level of semi-professional football, so to go from 15th-placed in the sixth tier to top of the fifth tier in just seven seasons is nothing short of remarkable.
READ MORE: Isaac Olaofe – the Millwall loanee aiming to be a Sutton United history maker
But for many, like lifelong supporter Tony Dunmore, it is just the latest in a long line of odds-defying achievements, built on foundations of stability and self-sufficiency.
Speaking on Sutton United forum Amber Planet, Tony Dunmore said: "The chairman and directors have run the club for years in a fiscally responsible way, therefore avoiding the pitfalls experienced by so many other clubs at our level.
"Then there was Paul Doswell (manager for 11 years), who revitalised the club and energised the commercial activities and brought success on the pitch.
"Matt Gray and Jason Goodliffe (Sutton's assistant manager) have since built on the squad they inherited with astute signings and organised the team into a very effective unit.
"It's the best team I have seen at Gander Green Lane but it would've been wasted if it wasn't for the other components."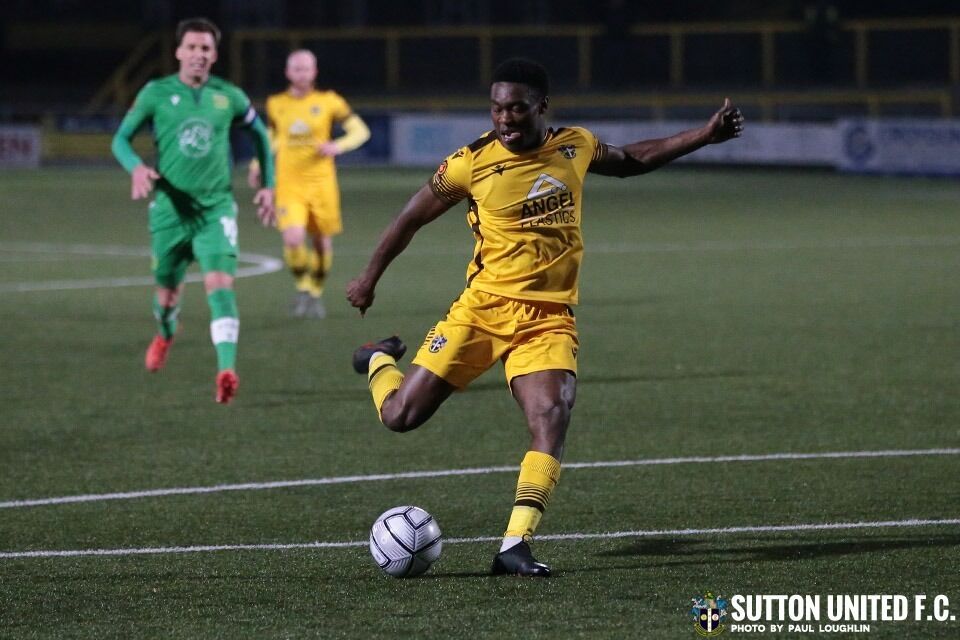 Others also feel Gray's decision to embrace the loan market this season after previously believing it only to benefit the lending club has also been key to Sutton's success.
One such loanee, Millwall's Isaac Olaofe has particularly stood out, netting 16 goals in all competitions as the side finished as the division's top scorers.
Olaofe, in a second loan stint at the club, has been part of a potent front four alongside David Ajiboye, Donovan Wilson and Omar Bugiel, notching 31 league goals in total with the player in no doubt squad unity has been another reason for this season's promotion.
"Last season there was a togetherness, but this season the squad's even more together with everything we do," Isaac Olaofe recently told London Football Scene.
"Even with training and in the changing room, there's a real raw determination and fight within the group to try to make us all better.
"We always support each other, that's one thing I feel that we have about us. If one of us is down, we'll help them and support them."
While promotion has undoubtedly been achieved through patience and meticulous, long-term planning, Gray and his staff will only be too aware of the immense challenges the side will now face as Sutton United look to establish themselves in the EFL for the first time in their 123-year history.
The Us will rightly be buoyed by the successes of Salford City, Harrogate Town and Barrow in staying in League Two and should greet their newfound challenge with excitement rather than trepidation.
The club are entering a new era but whatever the eventual outcome, they couldn't be better placed with Gray, Goodliffe and the rest of the current hierarchy at the helm.
Special thanks to Paul Loughlin for supplying the images for this piece.