5 min
"That's football" – it's a phrase Ouss Cissé uses throughout as he seeks to explain the trials and tribulations of life as a player in the lower leagues.
The first 'that's football' moment for the 30-year-old came after signing for Gillingham in the summer of 2019 – making only two league appearances for Steve Evans' side during his first six months in Kent.
Cissé knew he needed to go out and get some game time, and Leyton Orient, who were struggling in League Two, provided the perfect opportunity for him to go out and do just that.
"I knew the situation with Leyton Orient, they were fighting to stay in League Two so that was the perfect match for me because I wanted to play and fight for something too," Cissé told The LO Down Podcast.
Life in east London couldn't have got off to a better start for the former PSG youth graduate as the O's lost just twice in his first nine appearances with Cissé even picking up a rare goal in a 3-0 victory away at Stevenage.
But just as he had found regular playing time, things soon ground to a halt when the coronavirus pandemic hit in March.
"We didn't know what was going on. We didn't know if the season was going to continue. We were trying to keep ourselves fit and then we found out the season stopped," Cissé explained.
"It was tough because when I signed for Leyton Orient I was doing well, and I was back playing football. Then Covid came and stopped everything."
After initially signing for Orient on loan, Cissé joined the club permanently that summer as Ross Embleton's side fought off interest from several other clubs.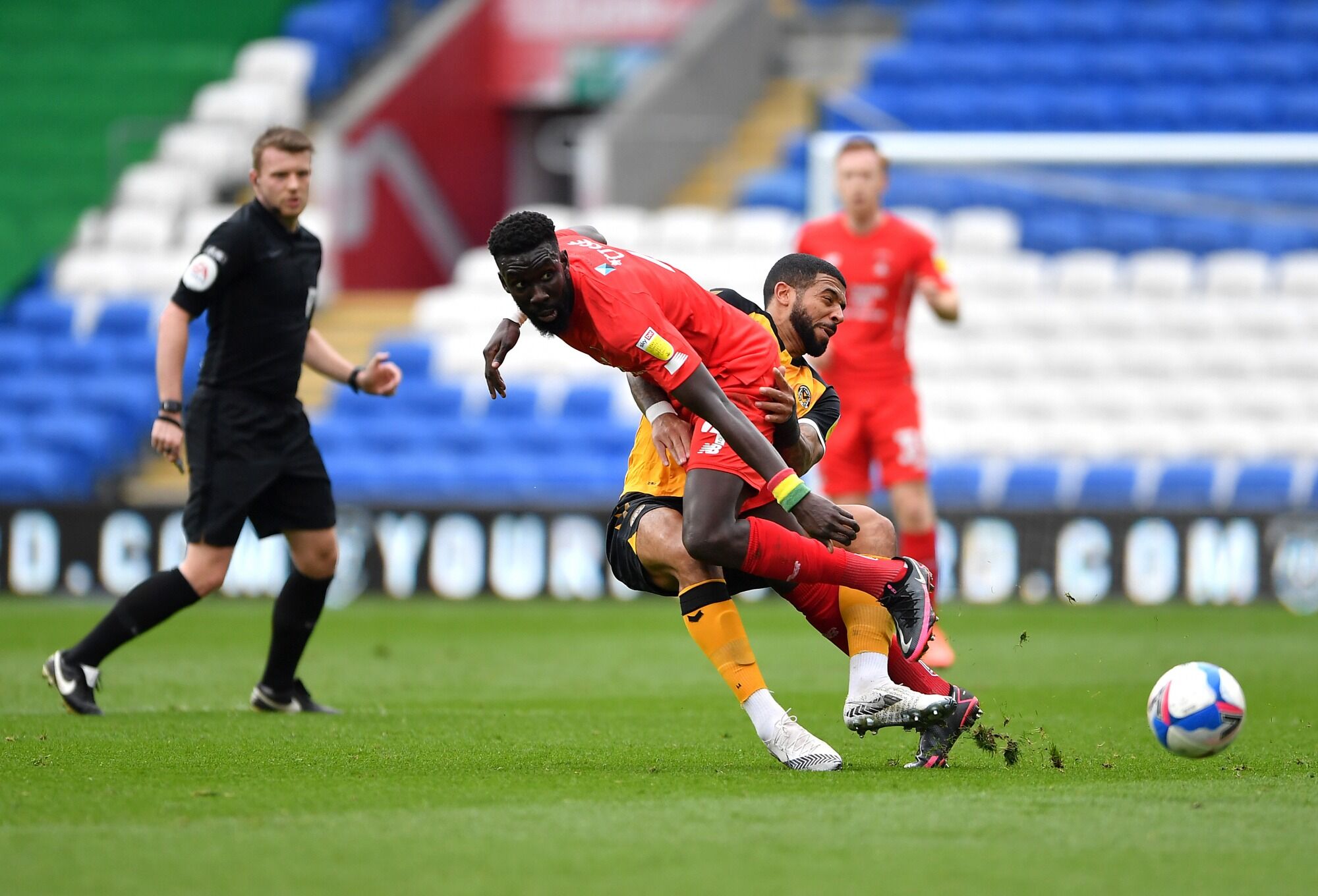 The O's picked up four wins and a draw from their first five fixtures and things were going well at Brisbane Road until the club were hit by a significant outbreak of Covid that forced the cancellation of a plum League Cup tie against Jose Mourinho's Tottenham.
"We were really disappointed because we all play football to play against the best. In League Two there's not many times you're going to have that and play against one of the best teams in the world.
"We were so happy when we drew them but when we found out it was postponed it was a tough time. I can't even explain it."
Cissé cut a divisive figure with the Orient faithful throughout last season, with many claiming he failed to replicate the performance levels he had shown during his initial loan spell, something the Malian candidly admits.
"You can always be better. Yes, I could have done better. Everyone could have done better.
"But football is not that easy; it's not like because you played well the game before you're going to play the same way the following game."
READ MORE: "I was disappointed with how it ended" – Jordan Maguire-Drew on his Leyton Orient exit
Orient's poor run of form eventually saw them dismiss head coach Embleton – another 'that's football' moment Cissé confesses was difficult to deal with.
"I was feeling really bad. Whenever anyone loses their job, I'm feeling bad. Especially as a player and he lost his job because we weren't doing our job good enough on the pitch.
"We had a really good relationship. He helped me a lot when I signed. We're still in contact because he was the manager, but as a human and as a man he is a good guy."
Orient captain Jobi McAnuff ended up replacing Embleton, but the former Jamaican international was let go after a poor finish to the season with Cissé believing the Orient hierarchy could have afforded his former teammate a little bit more patience.
"He probably didn't have enough time to show what he could do as a manager. He had a tough task to keep us in the Play-Offs," Cissé said.
"He was perhaps not the same as Ross (Embleton), so he needed more time to build his team and show us what to do on the pitch."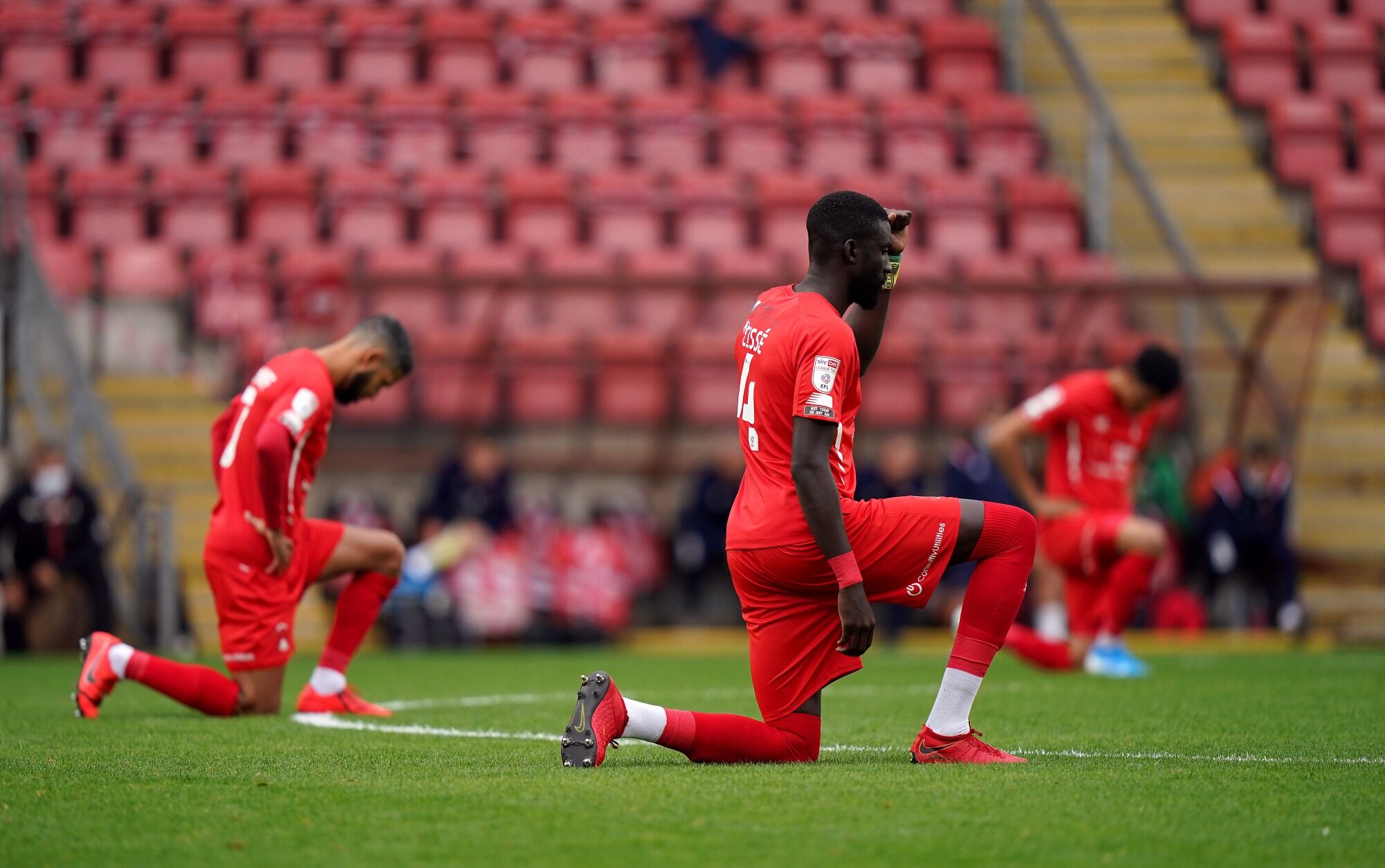 Former Millwall manager Kenny Jackett came in to replace McAnuff and early into pre-season he provided Cissé with the final 'that's football' moment of his stint in E10.
"The new manager came in. He signed his players and then he just said, 'you're not my type of player' and I said to him 'I want to show you I can play for you.'
"He replied, 'it doesn't matter, you're not going to play for me.' So, it didn't matter what I was going to do on the pitch, I wasn't going to play and I had to try and find another team.
"That hurt because I think football has changed. It's not what you show on the pitch that matters, it's just the relationships and the business."
READ MORE: Kenny Jackett's Leyton Orient era has begun with important bounce backs, tinkering tactics and squad-depth worries
The Malian midfielder managed to find another EFL club in Orient's opponents this weekend, Oldham Athletic.
But in yet another cruel twist of fate, injury means he'll have to wait for the chance to prove his former manager wrong and receive an ovation from the Brisbane Road crowd.
"I won't be back on Saturday. I wanted to play the game, but I won't be fit. You might see me at the stadium to give support to my teammates, but I won't be on the pitch."
Of course there's only one phrase Cissé can use to describe the situation – 'that's football'.
You can listen to the full version of this interview on The LO Down Podcast.