5 min
After celebrating his one year anniversary in charge of Leyton Orient, Ross Embleton led his side to a commendable win over Morecambe a few days later to see the O's move to seventh in the table – just three points off top spot.
Fast forward six weeks and Orient were winless in the preceding seven games, failing to even score in five of those encounters and only managing one goal in both of the other two.
Picking up just three points from a possible 21, the O's lost valuable Play-Off ground with Embleton's inability to arrest the slide leading to his inevitable and unsurprising sacking immediately after the defeat at home to Tranmere Rovers.
But where did it all go wrong in such a short amount of time?
Four consecutive games without a goal may have coincided with an injury to top-scorer Danny Johnson but even when the forward returned as a substitute in the goalless draw at home to Colchester, performances didn't improve.
Indeed, in the four games since his return Johnson has only managed a total of four shots at goal, only one of which was on target.
Although there is an argument Johnson may have been rushed back too soon another theme throughout the defeats was Embleton's decision to rigidly stick to a 4-3-3 formation with few changes to the starting XI.
It felt as though Embleton was putting players into a pre-existing system – which wasn't working – rather than playing to the players', and by extension, the team's strengths.
James Brophy, consistently Orient's most dangerous attacking outlet, would have been more effective as a left-winger, rather than a left-back yet Embleton continually resisted calls to play him further forward.
Too often Johnson was left isolated upfront when the logical step would have been to change to a 4-4-2 formation with the January arrival of Tristan Abrahams.
This would have given Abrahams the opportunity to not only find some form but also provide Johnson with more support, ensuring there would be bodies in the box for Brophy, Conor Wilkinson or Dan Kemp to find.
However, the only time Embleton did play two up front was when the side were chasing and this reactive approach was symptomatic of his overall tenure at the club.
There is no doubt in the minds of Paul Levy and Steve Nussbaum from the Orient Outlook Podcast this risk aversion strategy and continued turgid pattern of play was a fundamental part of Embleton's downfall.
READ MORE: "This feels like my team now" – Leyton Orient's Ross Embleton on a year in charge and stepping out of Justin Edinburgh's shadow
Speaking exclusively to London Football Scene, Levy said: "To not have one shot on target against Bradford is not tolerable.
"Then when we needed a goal against Colchester, he kept the same system and made the same predictable changes. He never really went for it."
Nussbaum added: "I can't remember many games where there was an inspired substitution or tactical change that really changed the game. He was a great coach, but maybe not the best tactician."
Speaking to London Football Scene back in January, Embleton admitted he struggled to adapt to the transition from assistant manager to Head Coach with question marks over whether he trusted his own assistants to lead training sessions without his supervision.
On this issue, Nussbaum said: "From what we understand about his relationship with Justin [Edinburgh], he would be the one suggesting tactical changes and Justin was able to take whatever Ross was thinking and implement it into a plan or not.
"For whatever reason, when he became manager in his own right, he could never implement those kinds of changes in a match."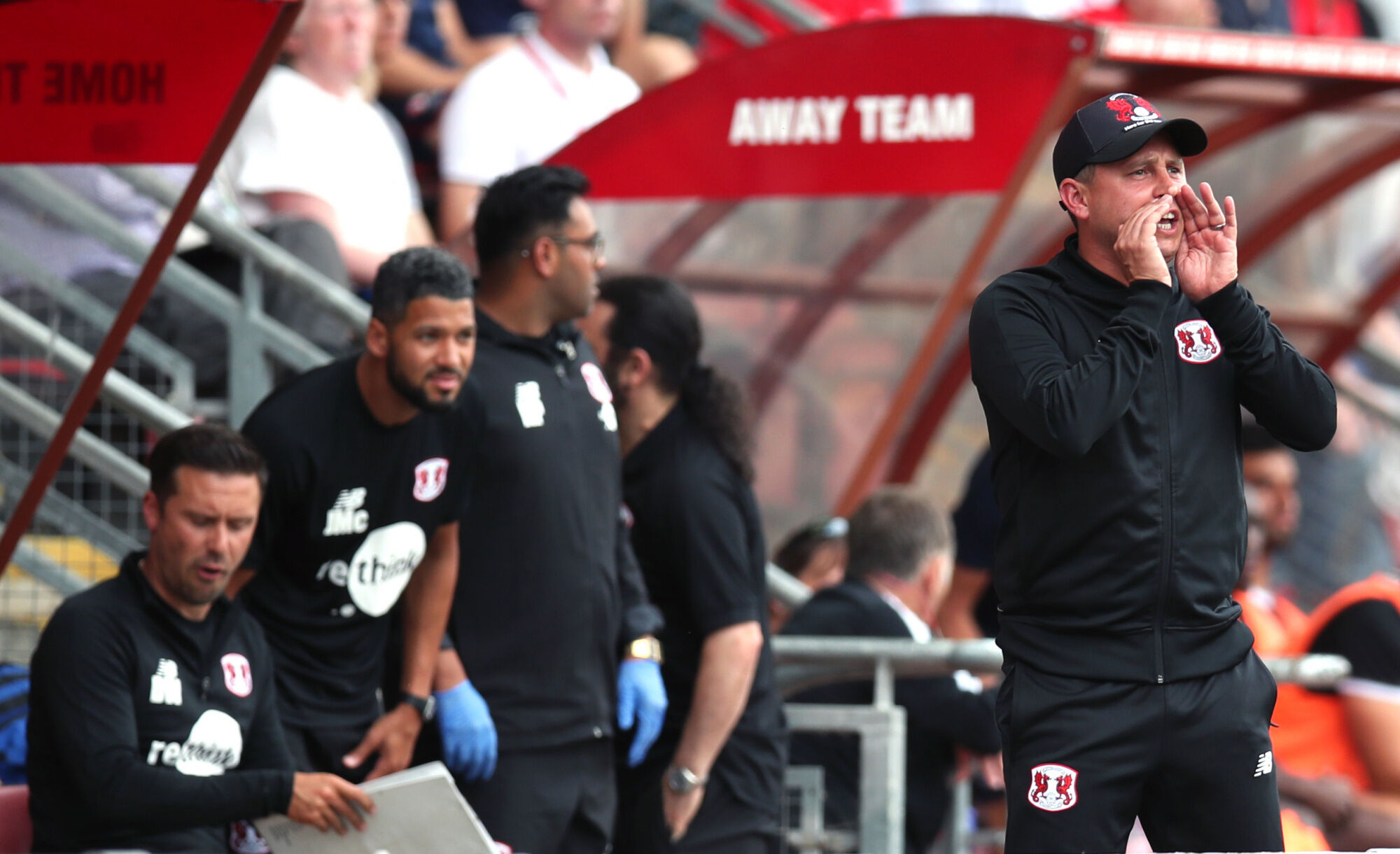 Ultimately Embleton struggled to turn losses into draws and draws into wins – had he managed to turn the three draws of his final seven games into wins Orient would have been sitting two points away from the Play-Off places with a game in-hand on seventh-placed Bolton.
Nevertheless, it is paramount the last seven games do not overshadow the rest of his time at the club: his role as a crucial figurehead in the club's recent history and the bravery he showed in stepping into the role following the tragic death of Justin Edinburgh.
Speaking to the Orient Outlook Podcast after the sacking, CEO Nigel Travis stated "very few people have done as much for Leyton Orient as Ross Embleton."
That sentiment was echoed by both Steve and Paul who believe "he did what was best for Leyton Orient, he stepped up when the club needed it most and that will never be forgotten…. Ross Embleton is – and will go down as a Leyton Orient legend."
Although Jobi McAnuff has taken temporary charge of the side and started with an away win at Grimsby Town on Tuesday night, what the long-term future holds remains to be seen.
What is known is that Embleton's departure cannot be attributed to one specific moment but rather a culmination of factors which his successor, whether it be McAnuff or someone else, should be keen to avoid moving forward.