4 min
"The board and senior management feel the time is right for a change of course to lead us into the future – we haven't achieved what we'd wanted to this season and we feel that in order to take us to the next level we need to start again in a number of areas" – Nigel Travis, Leyton Orient Chairman
When Leyton Orient beat Barrow 2-0 at home on April 17th to keep their League Two Play-Off hopes alive with four games to play, few would have foreseen Jobi McAnuff not being made permanent manager at the end of the campaign.
With a record of two defeats in his 12 games in interim charge as well as seven clean sheets, the improvement in terms of results as well as performances made him appear the natural choice to replace Ross Embleton long term.
However, a damaging run of four straight defeats in the final four games may well have turned heads in the boardroom and led to the decision to 'start again in a number of areas' – ultimately bringing an end to McAnuff's brief reign and subsequent 20 year playing career as a professional.
In truth, the story of Orient's season doesn't start and stop with the decisions in the final week but the tone of the announcement reflects the paradox of a season that was an improvement on the preceding one but underwhelming in the final analysis.
READ MORE: What went wrong for Ross Embleton at Leyton Orient?
Finishing 11th was a six place jump on the previous campaign yet for many Leyton Orient supporters it was an unsatisfactory season underpinned by both inconsistency and insipid performances.
Having given Ross Embleton a 12-month rolling contract in January 2020, perhaps Nigel Travis was always wary that he would need to make a difficult decision this season and so it proved when Embleton was removed from his position in February 2021.
Embleton's biggest mistake appeared to be his continued faith in a squad of players that lacked the quality to ever mount a sustained League Two challenge.
When tied together to an inflexible 4-2-3-1 it often meant the O's were dependent on the goals of Conor Wilkinson and Danny Johnson to get them through games or the wily promptings of 39-year-old Jobi McAnuff in the middle of the park.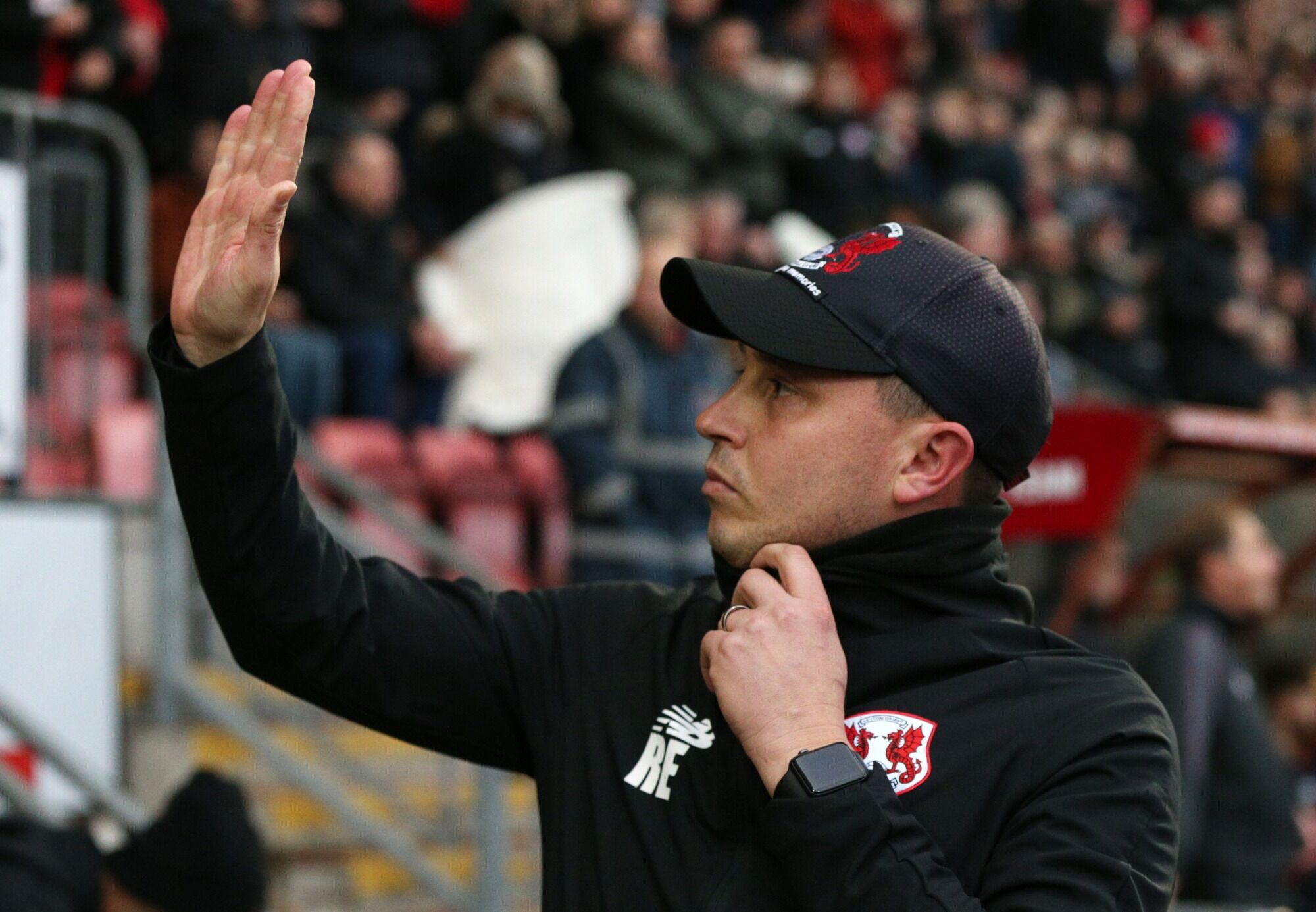 At no stage up until Embleton's removal could Orient really claim to have gone on a barnstorming run. Some could point to the derailment Covid brought as ending their unbeaten start to the season, as not only did Orient end up not playing or training for two weeks but it famously led to them having to forfeit their Carabao Cup third round tie with Tottenham Hotspur.
Yet Orient were one of many clubs across the football pyramid to be affected by enforced quarantine, thus it was ultimately their failure to put together long unbeaten runs that scuppered any real shot at the Play-Offs.
It became an expectation to witness an unsettled backline and a midfield devoid of attacking thrust in the absence and declining form of McAnuff.
The turn of the year perhaps represented Embleton's last throw of the dice as he was able to bring in reinforcements in the shape of Adam Thompson, Dan Kemp and Nick Freeman (on loan) but the immediate run that followed sealed his fate.
Failing to win their next seven games and only scoring two goals saw Embleton removed following a 3-1 humbling at home to Tranmere Rovers.
McAnuff to his credit, did an admirable job keeping the O's involved in an improbable Play-Off challenge until the closing stages of the season but when the bad run came it was at the wrong time leaving an impression that he would not be able to significantly improve on his predecessor's efforts.
READ MORE: Leyton Orient and Harry Kane bring 'life-changing' support to Royal British Legion as part of VE Day
That fact he wasn't given a chance to put together his own squad and simply to judge him on his 16 games in charge seems harsh.
However, there was enough shown in his interim spell to suggest that he will have a future in the game somewhere as a manager sooner rather than later.
To all intents and purposes the decision to move McAnuff on was nothing to do with him but more to do with where Orient want to be in the immediate future.
Only five first team players remained under contract at the end of the season and another seven were offered new deals. That alone suggests Orient want to give an experienced manager a brand new slate to launch a genuine promotion push next season.
Perhaps the greater story of 2020/21 was the fact it was the season that marked the end of the cycle for the title-winning National League squad with next season ushering in a new era for Leyton Orient Football Club.