4 min
Despite Brentford making a number of astute signings so far this summer, the departure of Christian Eriksen to Manchester United has rankled some sections of the fanbase.
Just over six months after suffering a cardiac arrest during Denmark's opening Euro 2020 game against Finland, the 30-year-old joined the Bees in January on a deal until the end of the season.
At the time it was seen as a calculated gamble – albeit signing a world class player on a free transfer as there was no guarantee the Dane could return to the peak of his abilities or worse, not suffer any medical complications in returning to professional football.
In countries like Italy, where Eriksen played for Inter Milan before his cardiac arrest, players with an ICD (implantable cardioverter defibrillator) are prohibited from playing, further underlining the seriousness of his condition and limited options moving forward.
Yet it was Brentford, with their own unique Danish DNA and Thomas Frank, a head coach who knew Eriksen from his young days, who offered him a chance to play competitive professional football one again.
Making an emotional return to action as a second-half substitute against Newcastle just 259 days after suffering the cardiac arrest, Eriksen may not have been able to turn the tide in that game but after starting the following one at Norwich, he and Brentford never looked back.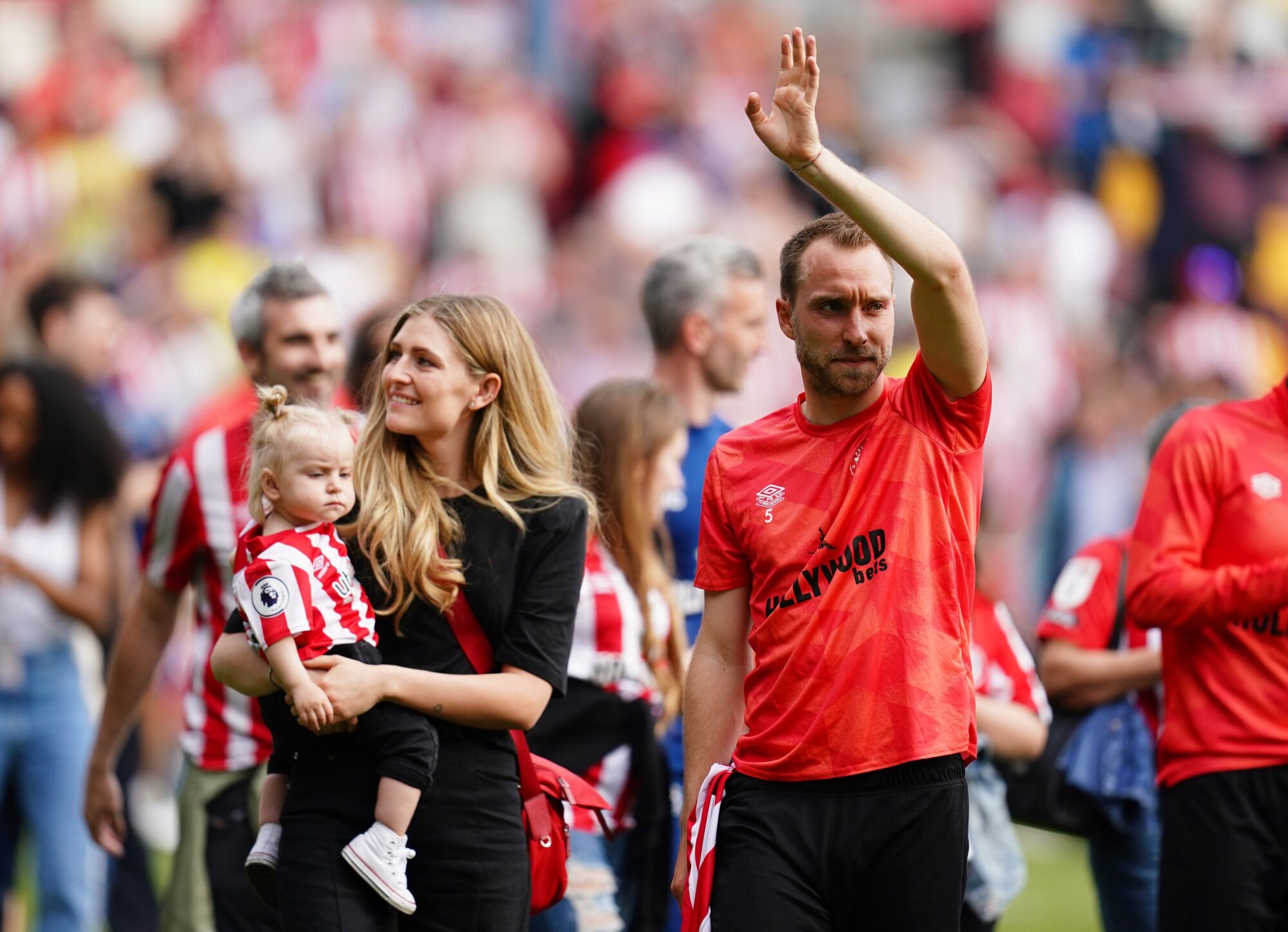 With Eriksen pulling the strings, both he and Thomas Frank's side were rejuvenated – taking an incredible 22 points from a possible 30 when he was in the starting eleven – the 4-1 demolition of Chelsea at Stamford Bridge and home win over West Ham being the highlights.
His time at Brentford reinforced his world class ability with the Bees faithful taking him to their hearts in not only the player and humble character he was but also the ordeal he had been through.
As the season came to a close with Brentford comfortably safe, there was a genuine feeling he would sign a new, long-term deal at the club thereby continuing to build on the foundations that had been built.
Therefore, with everything that had happened and the faith Brentford had shown in him, Eriksen joining Manchester United could be seen as a betrayal and a bitter pill to swallow for some Bees fans.
READ MORE: Christian Eriksen's footballing return is a medical miracle born from previous devastating tragedies
However, as the spark that ultimately re-ignited Brentford's season, the trust in Eriksen has been repaid while the move to Old Trafford provides him with the opportunity of one last big contract as well as the chance to play European football once again.
Turning 31 in February, the three-year deal will finalise his family's future – one that he very nearly couldn't provide following last summer.
Eriksen more than anyone knows the shortness of life and taking opportunities when they come along and joining a club with the status of Manchester United, whatever their current situation, would have been too hard to turn down.
The lure of working with new United boss Erik Ten Hag was also another factor – the Dutchman inviting Eriksen to train with his Ajax side back in 2021 during the early days of his recovery.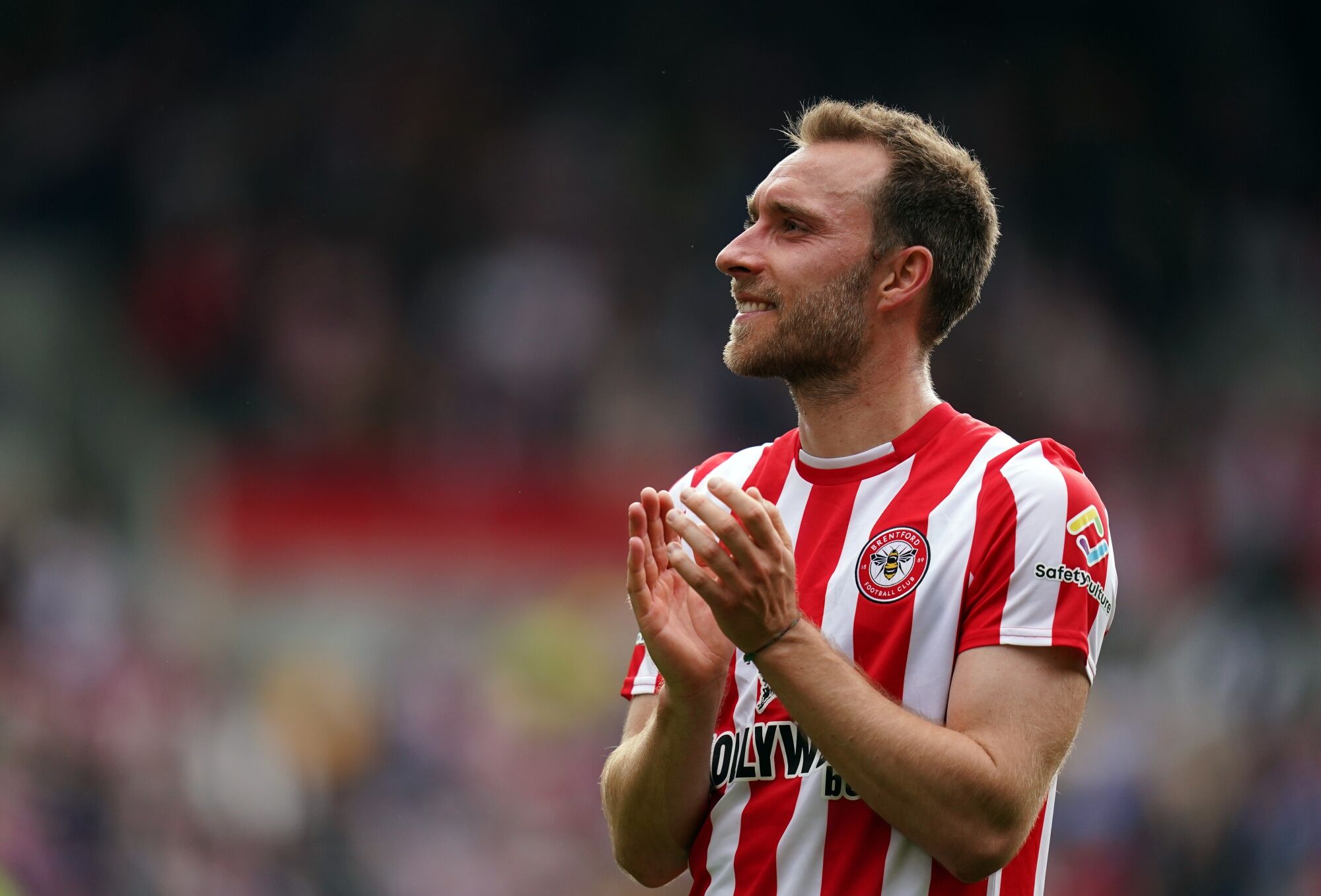 There Eriksen would have sampled Ten Hag's methods – the manager favouring a 4-2-3-1 or a 4-3-3 – both of which would suit the player.
In a 4-2-3-1, Eriksen could operate as the advanced midfielder in the two man midfield or off the left-hand side, where he mostly drifted to in the areas during his spell at Brentford, dropping deep to dictate play with his excellent passing range.
For Brentford and their fans, they have lost big players before and will do so again with Eriksen just the latest in a long list who have either made their name at the club or been reinvigorated before moving on to pastures new.
READ MORE: Brentford 2021/22 Season Review: An remarkable Premier League debut that succeeded every expectation
Granted, unlike many of his predecessors, the lack of a hefty transfer fee doesn't soften the blow this time but what he gave the side at a crucial time in the season when they were looking short of ideas was priceless.
In exciting new arrivals Aaron Hickey and Keane Lewis-Potter, the club have already adapted, evolved and moved on from Eriksen and collectively the fanbase should as well.
With Brentford's opening home game of the season being the August 13th showdown with Manchester United and Eriksen likely to feature, hopefully there will be no animosity toward him – just the warmth and respect the Brentford fans are so renowned for.