7 min
When it comes to the pursuit of happiness, it can often look like the Scandinavians have won that race.
Year-on-year, countries like Finland and Denmark comfortably sit at the top of the happiness index – sparking a Nordic awakening in the rest of the nations.
Whether it's channelling the concept of 'hygge' – an appreciation for the simple or cosy things in life – or pushing for a better work-life balance, our European neighbours have something we want to adopt, and football is no exception.
Take West London's quietly confident Brentford, on the verge of guaranteeing Premier League safety with the latest show of strength being a spectacular 4-1 win against Chelsea last Saturday.
As Christian Eriksen leaped up from the ground to celebrate his goal and a beaming Thomas Frank praised the team, there was a sense that perhaps a slice of the Scandi happiness has landed in the capital.
In 'The Year of Living Danishly', British journalist Helen Russell examines the claims of Danish happiness and, amongst other things, puts it down to a combination of valuing family, creating a community and unashamedly putting well-being at the heart of the country's policies.
Could these ingredients be the key to Brentford's success? Is the Danish way seeping into the club and transforming the Bees? When London Football Scene put the question to Thomas Frank, he gave a knowing chuckle.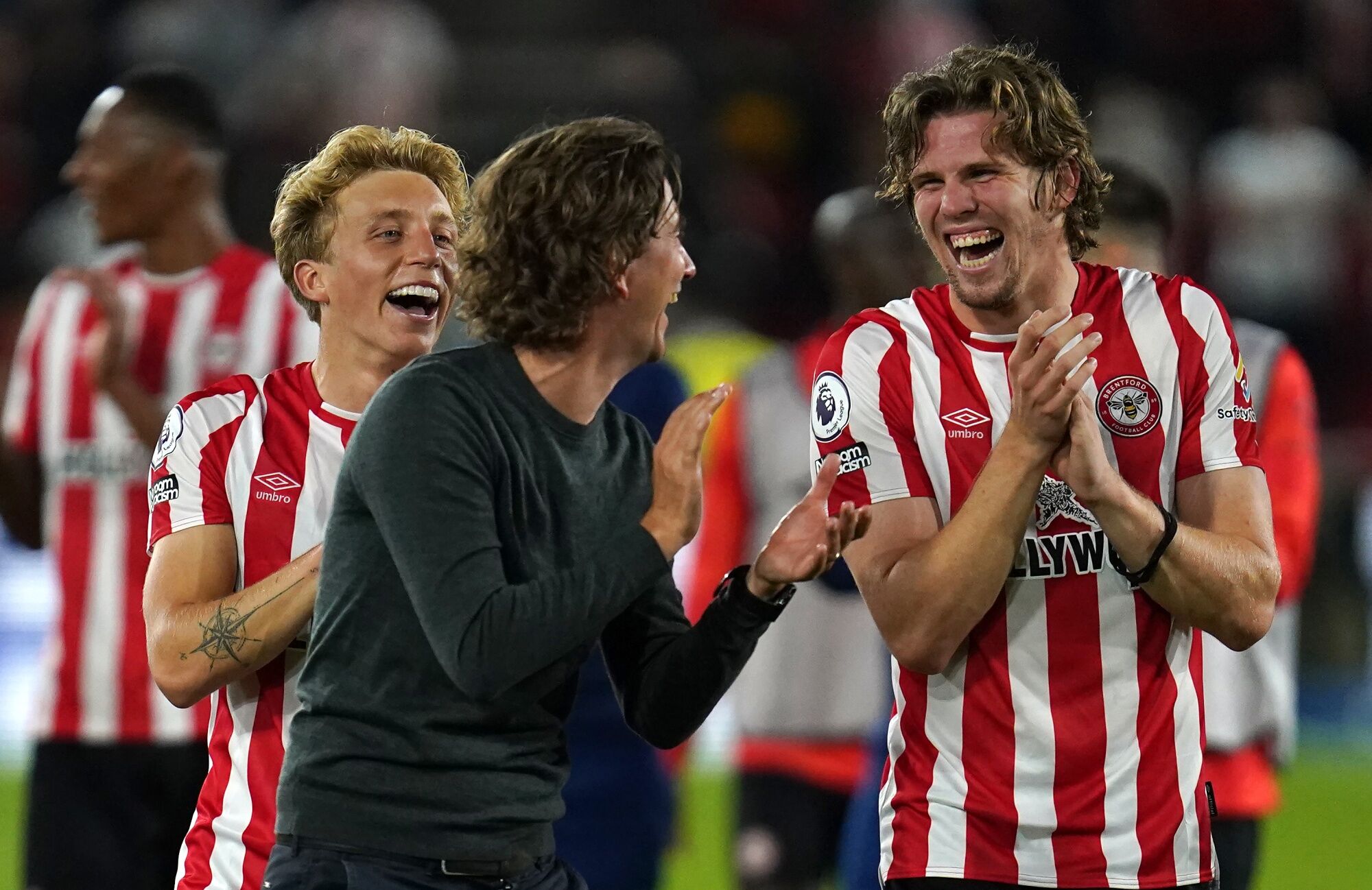 "I think I am in a club where there's some fantastic values that match my own – particularly the idea of togetherness."
A sense of family is an important strategy for the head coach, who has cultivated a 'togetherness' at Brentford since his arrival in TW8.
Speaking on Brentford's official website, he said: "We are like a family; everybody takes care of each other".
Given the team's slogan is 'Bee Together', Frank and the club seemed to work in perfect harmony to foster a close community, something which Danes are particularly well known for.
READ MORE: Vitaly Janelt – The evolution of Brentford's all-action powerhouse midfielder
Playing your part in the community is a fundamental part of Danish culture and one that is often linked to the nation's happiness levels. The Ministry of Foreign Affairs of Denmark states there are over 101,000 volunteer organisations in the country – joining an 'association', be it through sports or cultural activities is important.
"To the Danes, associations are an important part of democracy and contribute to a sense of community, active citizenship, enlightenment, and equality," reports the Ministry.
It's not so far a leap to think of these values shaping how Frank forms the Brentford we all know with the latest reinforcement of Danish values being the arrival of one of Denmark's biggest sporting icons in Christian Eriksen during the January transfer window.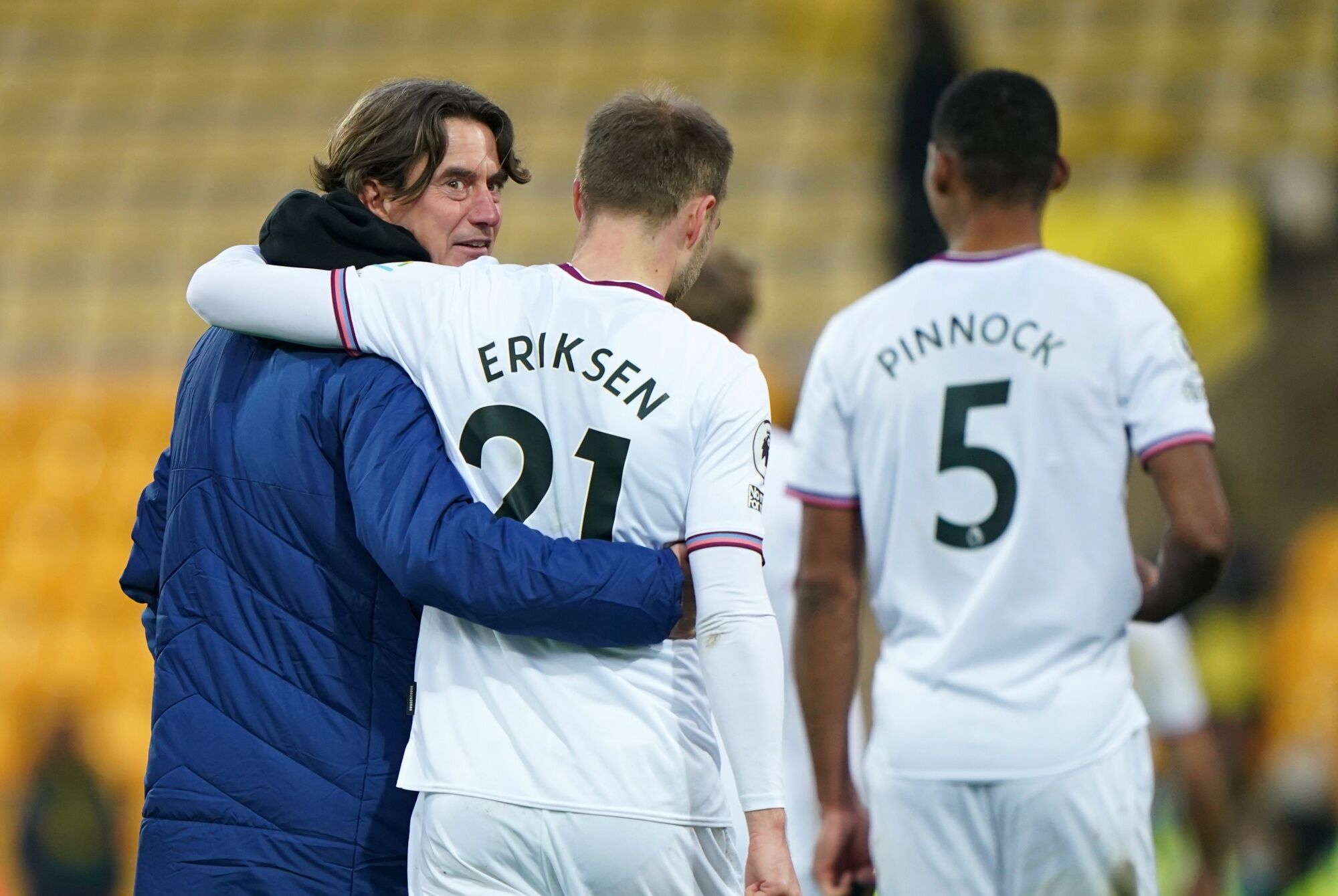 Whilst fans across the globe will have taken delight at seeing the 30-year-old back on the pitch following his cardiac arrest playing for Denmark at last summer's Euros, Eriksen himself seems thrilled with the move, putting it down to feeling like he's right at home.
"To have him now as my coach feels like I've come full circle. I'm happy that he's the coach," Eriksen told the club.
The Bees' family feel might even be the reason for the team's ascension, with Jeppe Laursen Brock, sports journalist at the Politiken, believing it to be a key element in their success story.
"They have managed to make the players seem better than they actually are due to a massive team spirit, great togetherness and clear, clever tactics," Laursen Brock said.
"These social values have always been strong in Thomas Frank.
"I also think it's very easy to understand when you see him interact or talk about players – and even fans. He actually cares about them."
READ MORE: Thomas Frank's new deal should help reset Brentford's focus during the Premier League winter break
Being a head coach with a qualification in Sports Psychology, Frank is without a doubt aware of the importance of showing genuine affection for his peers and ensuring their mental health is as well preserved as their physical side.
"Man management is essential in modern football – especially in clubs where they need to have the best out of each player," added Laursen Brock.
"There's probably not one model to fit them all. But what I do believe Frank is good at is understanding his players and understanding that they are all different, as humans are."
Whilst this could be said for many good managers, putting mental health front and centre is arguably rather Danish. If it's not the country's policy of giving couples 52-weeks off for parental leave, it's the emphasis on a work-life balance that serves as a reminder of Denmark's superiority when it comes to keeping their stress levels in check.
Frank will be no stranger to this and the players echo the notion that they're managed by someone who understands the weight of what they're experiencing, football or otherwise.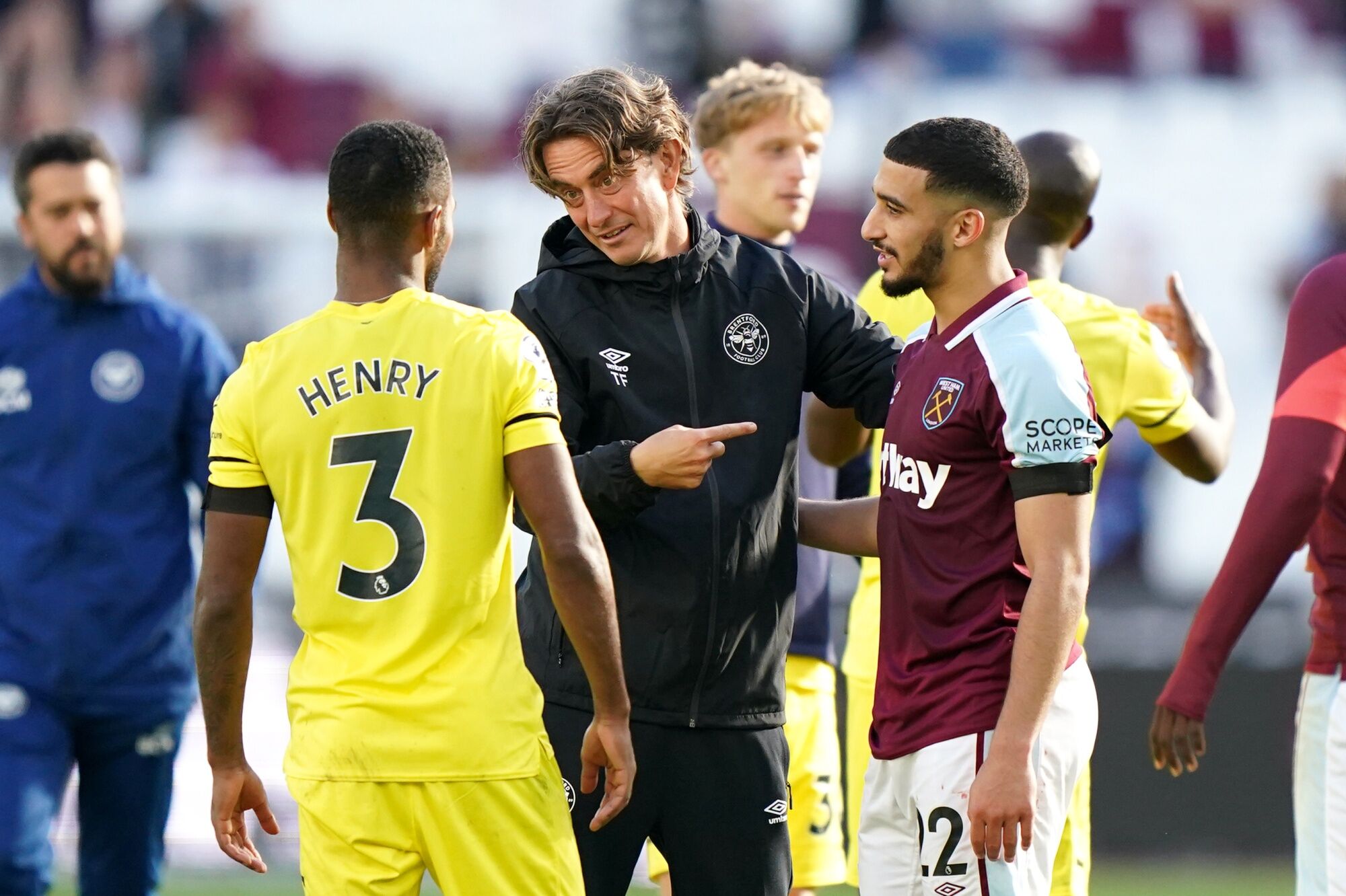 In an interview with Said Benrahma about bereavement, the Algerian said: "I can never thank Thomas enough for what he has done, he has helped me so much and trusted me like nobody else has before."
All very open-door management. Yet nothing can be achieved without structure and organisation, something which Frank himself tells London Football Scene is deeply rooted in the Brentford philosophy.
"I don't know whether it's a Danish thing or not but I am relatively structured," he says.
Leading the club into the top-flight for the first time in 74 years after a Play-Off Final victory over Swansea last season, Frank's 4-3-3 formation is the tried and trusted formation he has comfortably stuck to until recently.
READ MORE: Christian Eriksen's footballing return is a medical miracle born from previous devastating tragedies
"He has always been true to a style where the players are good at combining and pressing which could be categorised as 'very structured'", says Laursen Brock.
Between running a tactical tight ship and adopting a philosophy of firm but friendly leadership, there seems to be more than a sprinkling of Danish magic at Brentford.
With Danish representation in the playing squad, coaching staff and until very recently at board level as well, there's a firm affiliation with the Nordic land which appears to be changing the very fabric of the west London club for the better.
And what does the coach himself think – does he bring a bit of Danish happiness to the side?
"I am calm and hopefully have a smile – and maybe some Danish hygge. That's what I bring."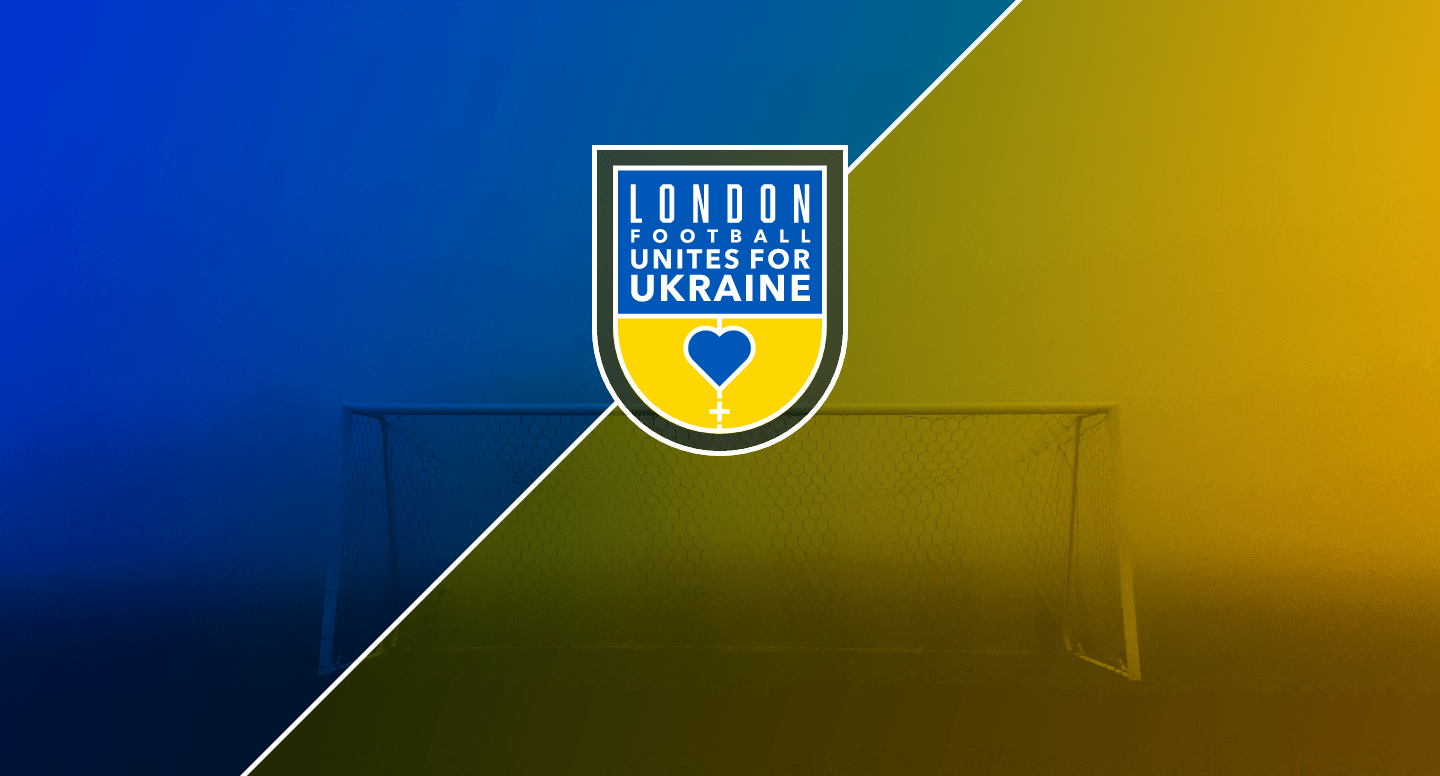 'LONDON FOOTBALL UNITES FOR UKRAINE'
Liaising with the UK Ukrainian Sports Supporters Club (UKUSSC) and the Association of Ukrainians in Great Britain (AUGB), London Football Scene has launched 'London Football Unites for Ukraine' – a fundraising campaign to provide as much relief to those in need.
We are urging all the Capital's clubs, players and fans to raise as much money as possible for British-Ukrainian Aid (registered charity No. 1164472).
Please visit our JustGiving Page to give as much as you can and look out for more events and fundraising activities over the coming few weeks.
London Football Unites for Ukraine: www.justgiving.com/fundraising/londonfootballunitesforukraine