4 min
Less than six months after Brentford produced arguably their most dominant home display of last season, just four of that starting XI took to the field for the same fixture this weekend.
What played out against Hull City on Saturday was a far-cry from February's free-flowing fluid football that saw their Humberside visitors thrashed 5-1.
Head coach Thomas Franks admitted Brentford 'didn't hit their highest levels' in the sloppy 1-1 display and felt some of the fledgling partnerships were still taking time to adapt to their new surroundings.
However, the Dane believes his side will eventually hit those heights and, as Ollie Watkins exchanged a quick one-two with new boy Bryan Mbeumo early in the second half, it's flashes like that which suggests he could be right.
Of course, a complete squad overhaul is a regular occurrence at Griffin Park – but whereas at other clubs this could point to a sign of failings or panic, it is merely seen as a by-product of Brentford's continued long-term success.
Since Championship promotion five years ago, the club have excelled under the unorthodox yet innovative 'Moneyball' methodology derived from American baseball.
On paper, the approach is simple – using statistical analysis, small-market teams can compete by buying assets that are undervalued by other teams and selling ones that are overvalued by other teams.
It has led to £50m worth of talent leaving Brentford in the last two transfer windows to be replaced by what Frank believes is a squad with more depth for half the price.
READ MORE: Brentford 1-1 Hull City, Championship: report, ratings and verdict
"Even though we sold some of the key players from last year we managed to create a stronger squad," Frank told London Football Scene.
"We had a good window in general and hopefully we can have an even better season – and to have positive finances as well is never a bad thing."
Much of this summer's speculation centred around Brentford's front three of Ollie Watkins, Said Benrahma and Neal Maupay with the latter the only eventual departure, joining Premier League side Brighton for £20m at the end of the transfer window.
However, for a club who adopt such an analytical approach, the Bees started the season without a like-for-like replacement with late moves for Charlton's Lyle Taylor and Amiens Samman Ghoddos all falling short before deadline day.
And although the club have since agreed a pre-contract deal with Sparta Rotterdam's Halil Dervisoglu for January, Frank is convinced the forwards he has at his disposal can fill Maupay's void.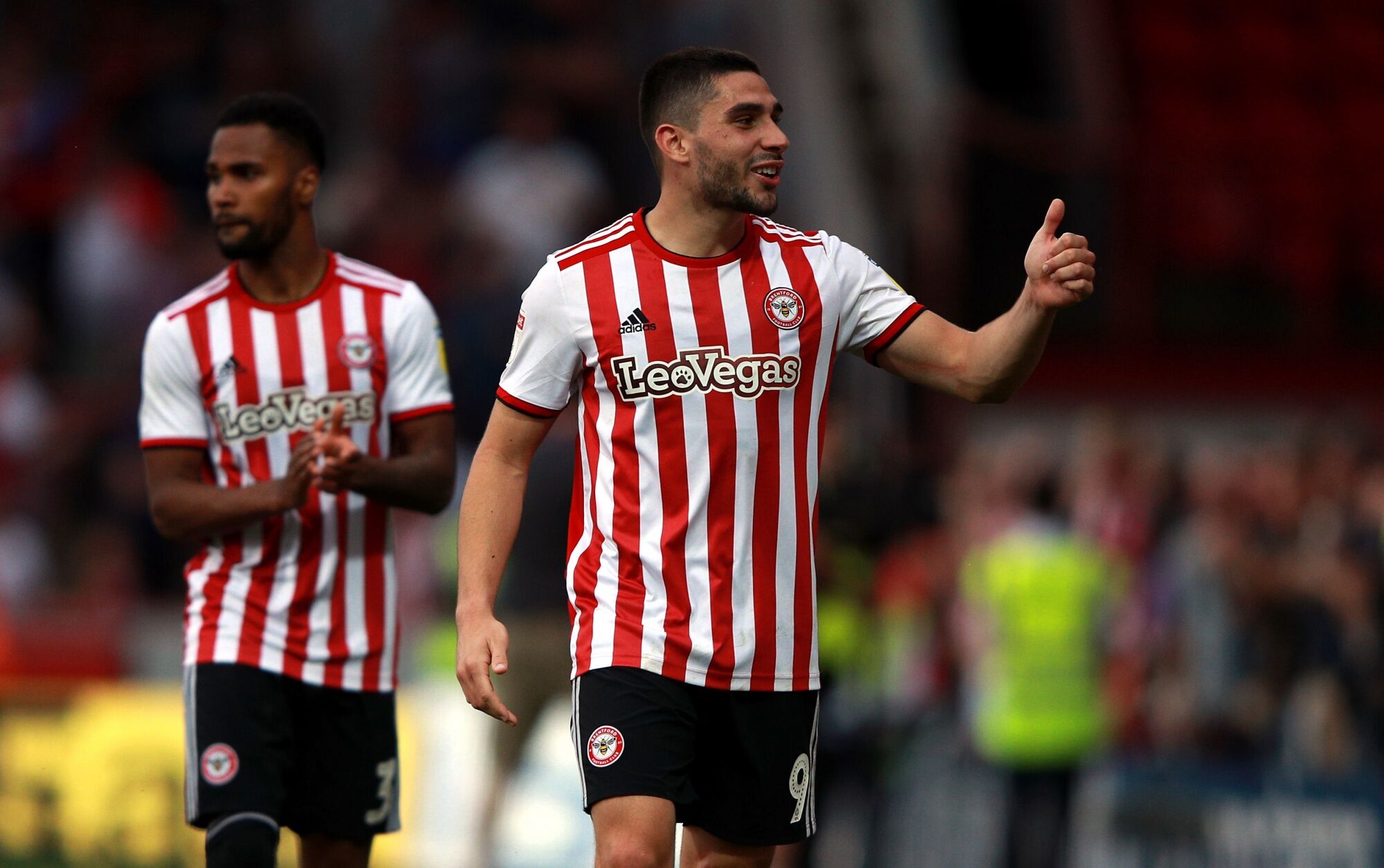 "For me it doesn't matter how the goals come," Frank said. "However they mix it, as long as the front three get the same total amount there won't be any problem."
"I am very confident we are in a very good place.
"The the most important thing is to have a clear strategy which you have the patience to fulfil no matter what.
"That is the key component to the long-term success of Brentford."
Frank isn't the only one who seems to have faith in the system, with bookmakers putting the Bees sixth favourite for Premier League promotion despite the loss key personnel this summer.
READ MORE: Brentford and Fuller's London Pride to continue long-standing Griffin Park partnership
"If there's expectation then we must be doing something right," Frank said gleefully.
"But there will always be pressure – you can't nail it with all the players all of the time.
"If there is one year we don't nail it though, it's nothing to worry about."
As the old adage goes, if it ain't broke don't fix it and there was certainly enough on show at the weekend to suggest there will be no cause to abandon Brentford's tried and tested system any time soon…