6 min
"When my kids have a do, they have to make sure it's on a Sunday – that's just the way it is!"
That is how life works for Clive Baxter, a 70-year-old who has missed just nine Sutton United games since 1961.
A fan by trade, Baxter is currently the club's kitman – a position he has held since 2008 when then newly-appointed manager Paul Doswell asked chairman Bruce Elliott if the club had one.
"I've got just the person for you!" responded Elliott as he made Baxter's dreams come true.
Baxter's kitman role is just the most recent chapter in a love story spanning six decades, beginning when he was just 10-years-old.
"I used to play football out in the road all the time," Baxter exclusively told London Football Scene.
"One of our neighbours always used to go and watch Sutton and he saw me and suggested to my Dad that he took me down to see our local football club."
So the young Baxter, who grew up a twenty-minute walk from Gander Green Lane, strolled to the game, unbeknown at the time that it would completely change his life.
"It looked like a massive stadium to me, and I was just blown away," Baxter said. "From then on, I went for the next couple of weeks, and I got really hooked by it."
By 'hooked', Baxter means that since that moment 61 years ago, he has attended over 3,000 matches and devoted much of his life to the Us.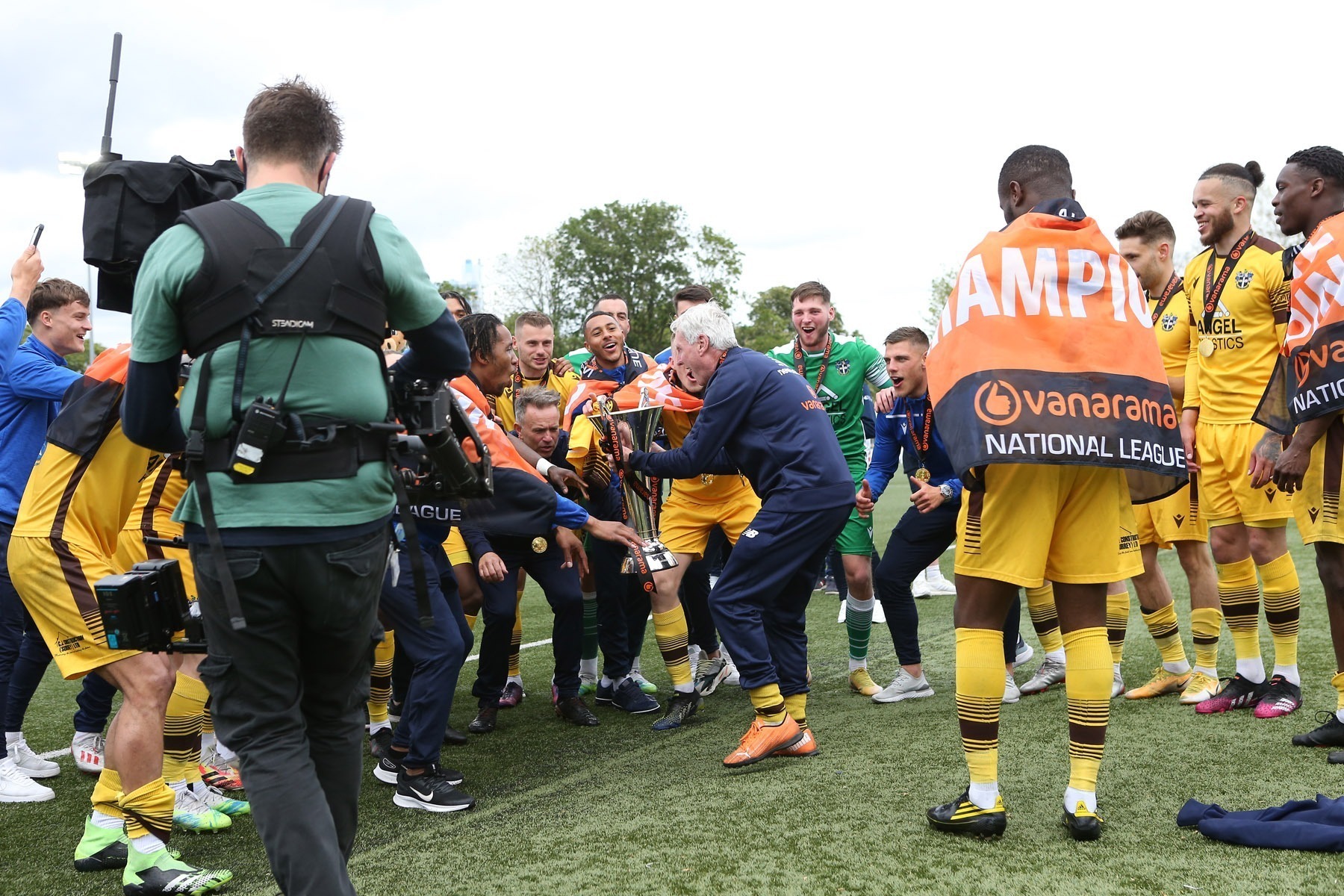 His first role at the club was as tea boy, which he started just weeks after his first fixture where he was required to bring a pot of tea into the players' dressing room before the match, at half-time and full-time.
"I'd be able to see the match and get in for free – I thought it was very handy. There were no objections from me.
"It evolved from there, and the guy running the catering side of things said you'll get a lift home from one of the players afterwards and you'll get a meal.
"Both teams would come in with the referees and linesmen and we'd all have a three-course meal – it was amazing!"
READ MORE: Sutton United – the non-league upstarts taking the Football League by storm
Of the nine games Baxter has missed, three have been home games and six have been away, but he doesn't take lightly to missing any of them.
He said: "The only reason I miss a game is usually if I'm ill. There was one time where my wife told me she'd booked us a nice holiday.
"I said: 'It's in the football season!', but it was a week in Tenerife and it had to be done.
"When I married my wife in 1977, the only way she could actually see me was to come down to the football."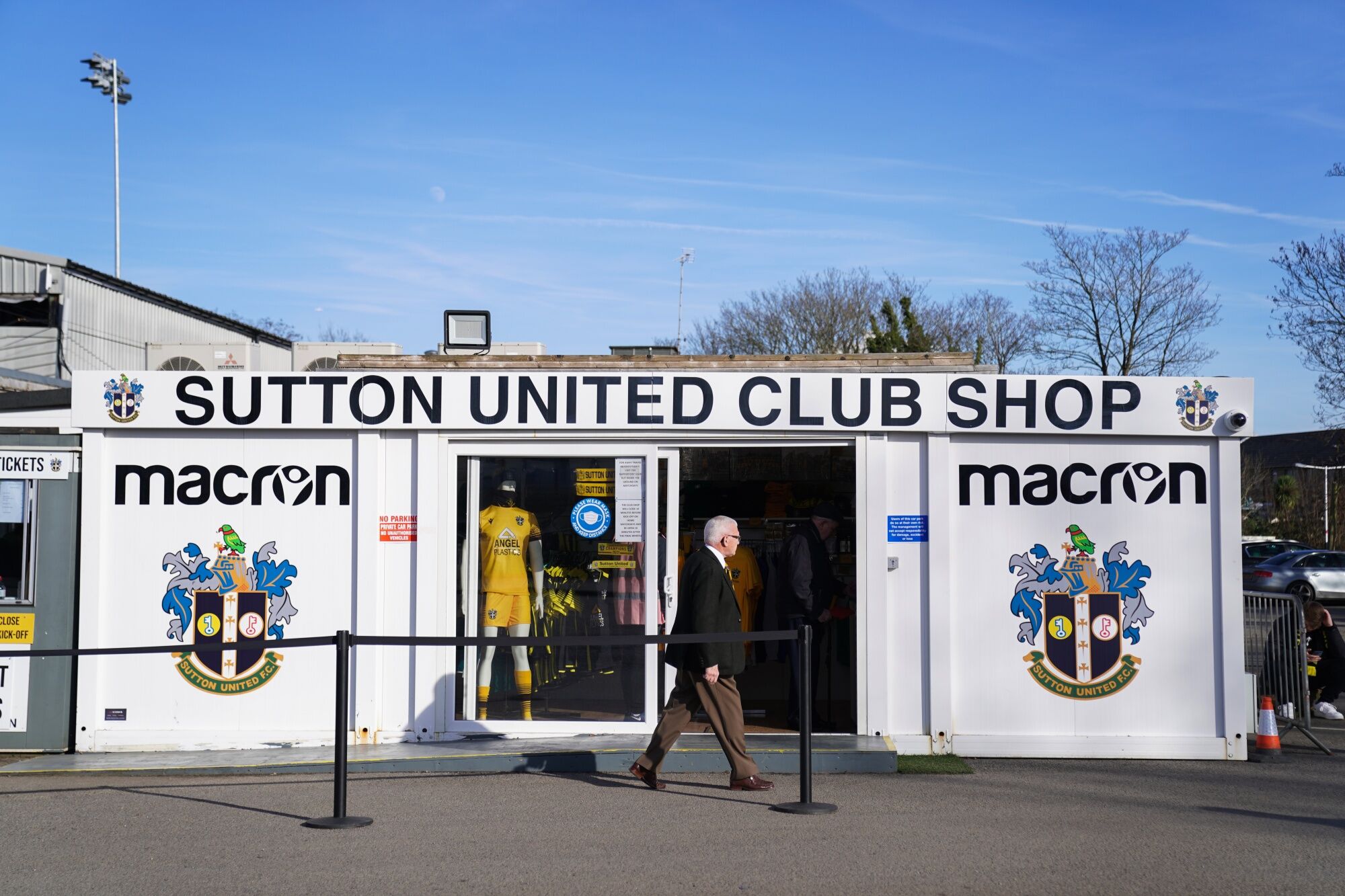 Clive went from tea boy, to operating the turnstiles, to the catering team, back to the turnstiles, to the club's decorating team before finally becoming kitman under Doswell.
"I had a little chat with Paul (Doswell), and he said he didn't just want a kitman. He wanted me to be in the dugout with them, in the dressing room everywhere they go, at training nights and everything."
"I'm living the dream, I really am. I've come from being a supporter who watches all the games, pays for the away games and occasionally talks to the players in the bars, to being a part of the dressing room and being involved in the team talks."
Now that Sutton are a full-time side, Baxter is working every day other than Thursdays and Sundays – and he doesn't earn a penny.
READ MORE: Isaac Olaofe – the Millwall loanee aiming to be a Sutton United history maker
"I am a volunteer; I don't make anything from it, but I do get expenses paid.
"But it's fine – I don't mind! There are some things in life that are more important than money, and this is one of them.
"It's a love for the club to be honest and the people who run the club. Being around the players and the management team is a dream – it really is.
"There's banter going off all over the place and they include me in everything.
When asked if there were any funny dressing room tales during his time at Sutton, Baxter stayed true to the squad and responded: "I've become so ingrained with 'what happens in the dressing room stays in the dressing room' so I can't say anything!"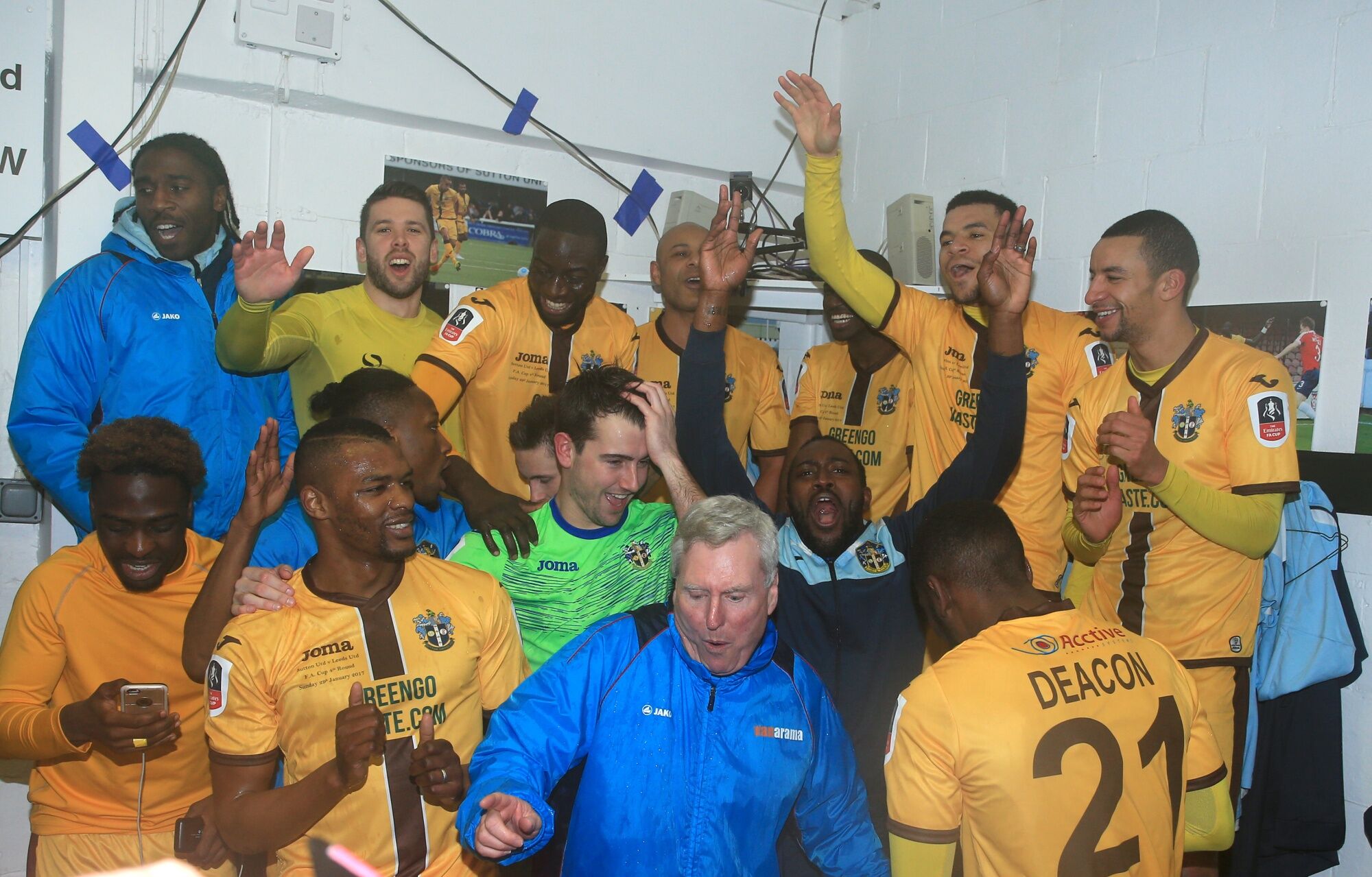 Baxter was privileged to have witnessed Sutton's historic National League-winning campaign last season and even thinks he might have had a part to play in the success.
During a Friday training session before a matchday, vice-captain Harry Beautyman told Baxter that the squad needed a lift and asked if he would give them a speech.
Baxter said: "I gave a speech which lasted for about a minute. Our manager Matt Gray came out and said, 'That was a good speech Clive – let's see if we win the next game.'
"And we did!"
READ MORE: The remarkable rise of Sutton United – the National League minnows who defied the odds
From that point on, it was customary for Baxter to do a speech during the Friday training session as they achieved promotion to the EFL for the first time in the club's history.
"I never ever thought we'd get to the Football League, but now I never want to leave it."
Clive Baxter's 61-year affinity with Sutton United is one that has seen thousands of players, staff and supporters come and go, but Baxter himself cannot imagine ever stopping his marriage with Sutton.
"To be quite honest, I want to carry on here as long as I possibly can."