6 min
Two weeks on from the sacking of Kenny Jackett, Leyton Orient have finally found their new head coach in the shape of Richie Wellens.
Having previously won League Two with Swindon Town, Wellens emerged as the preferred candidate late last week after a couple of high-profile names pulled out of the running.
It's an appointment that might have occurred sooner as both Wellens and Orient's Director of Football Martin Ling spoke openly about the fact they met last May prior to Wellens heading to Doncaster Rovers and the O's appointing Jackett.
"I was really impressed with Richie (Wellens) when I met him last year. I felt he would have been the perfect fit for us during that stage, but he was honest enough to tell me he was very likely to go to Doncaster instead," Ling told reporters at Wednesday's unveiling press conference.
"When the job came available again, I think Richie was the best candidate out there."
Wellens demonstrated a clear attacking philosophy throughout his time at Swindon with his side averaging over 1.7 goals per game during their title winning campaign and he reaffirmed what makes a successful team at this level during his unveiling.
"Everybody says in League Two you need this, you need that; physicality, balls in the box etc etc. At Swindon we got promoted with Crewe and Plymouth, all good footballing sides, and you look at this season with Forest Green Rovers and they're a fantastic football team," the 41-year-old explained.
"I think it's there in black and white, staring you in the face that if you get really good technical footballers, you get good results at this level."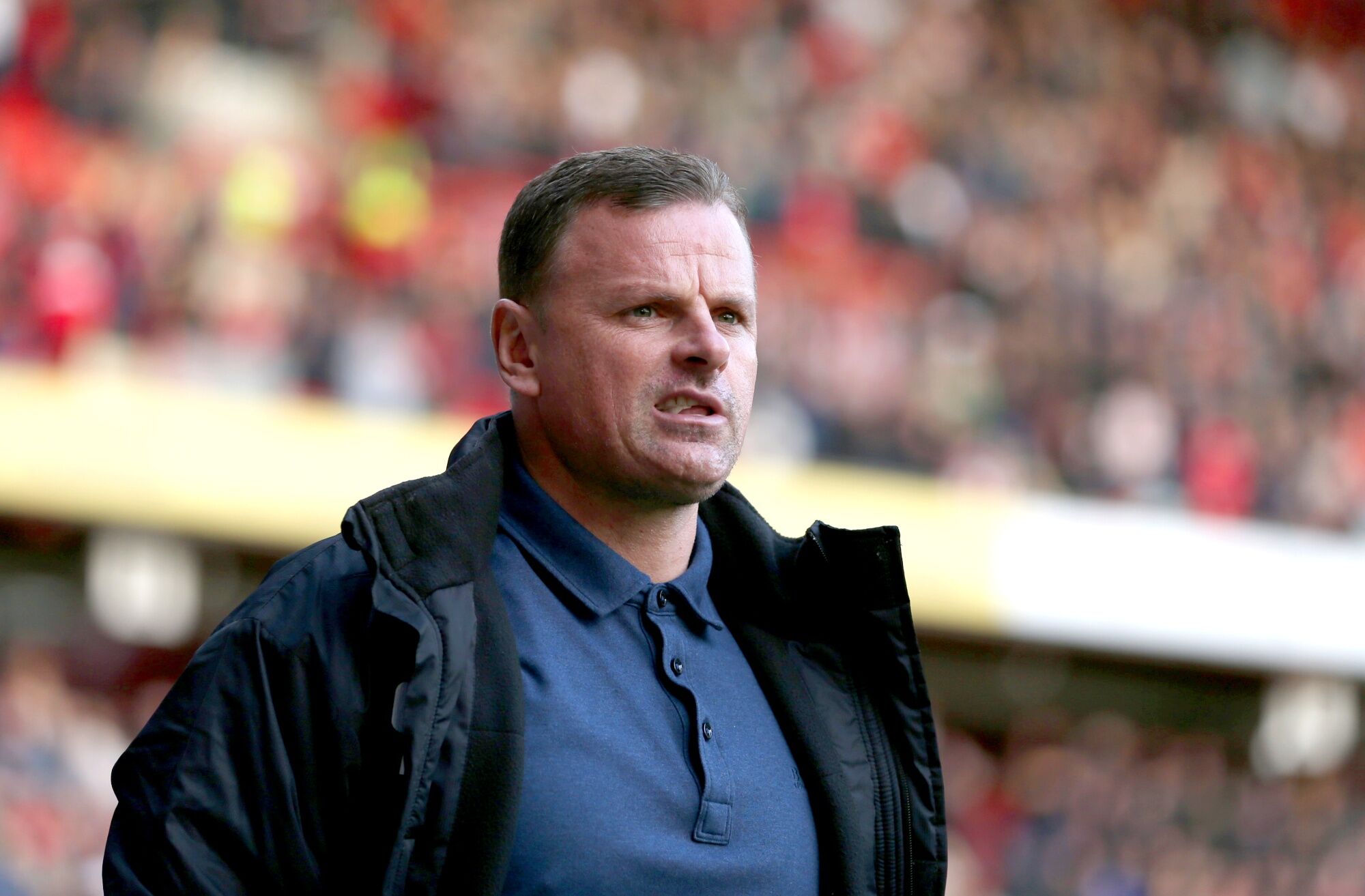 However, with a squad low on confidence and one that has been assembled for Jackett's more direct approach, Wellens acknowledges he might need to take a more pragmatic view over the next couple of months.
"Three years ago, I would have been quite naïve and said, 'I'm going to get my philosophy over straight away' and it might not have been the right time. I could have overloaded players with information.
"The next five or six games are so important, and the results are even more important than the performances", Wellens admitted as he seeks to guide Orient away from relegation danger.
This is the sixth permanent manager Orient have appointed since Nigel Travis and Kent Teague took control of the club in 2017 and Ling admits that statistic is far from ideal, but is confident the club have now found the right man.
READ MORE: "I'm a kid from Brixton, I can rough it with the best of them" – Kevin Campbell on his first taste of professional football with Leyton Orient
"There's been too many managers. I'd love it to be that Richie has signed a two-and-a-half-year contract and I'd be delighted to be sat here in two and a half years time saying he's just signed a new two-and-a-half-year contract.
"We want a manager for the long-term because we believe that eventually we can be a good League One club that can push towards the Championship", Ling added.
Noel Hunt has previously worked as Wellens' assistant at Swindon and Doncaster but with the Irishman now at Reading, Wellens confirmed he will be working with a new number two in E10 with an announcement on that front imminent.
Former Orient forward Matt Harrold held the fort as interim head coach following the sacking of Jackett and Wellens insisted he will remain at the club as part of his backroom staff.
"I've spoken to a lot of people and first and foremost he's a good guy but then he's a coach that wants to be the future of Leyton Orient, so I think he's going to be really important – especially in these next couple of weeks. I'm going to have to lean on him a lot."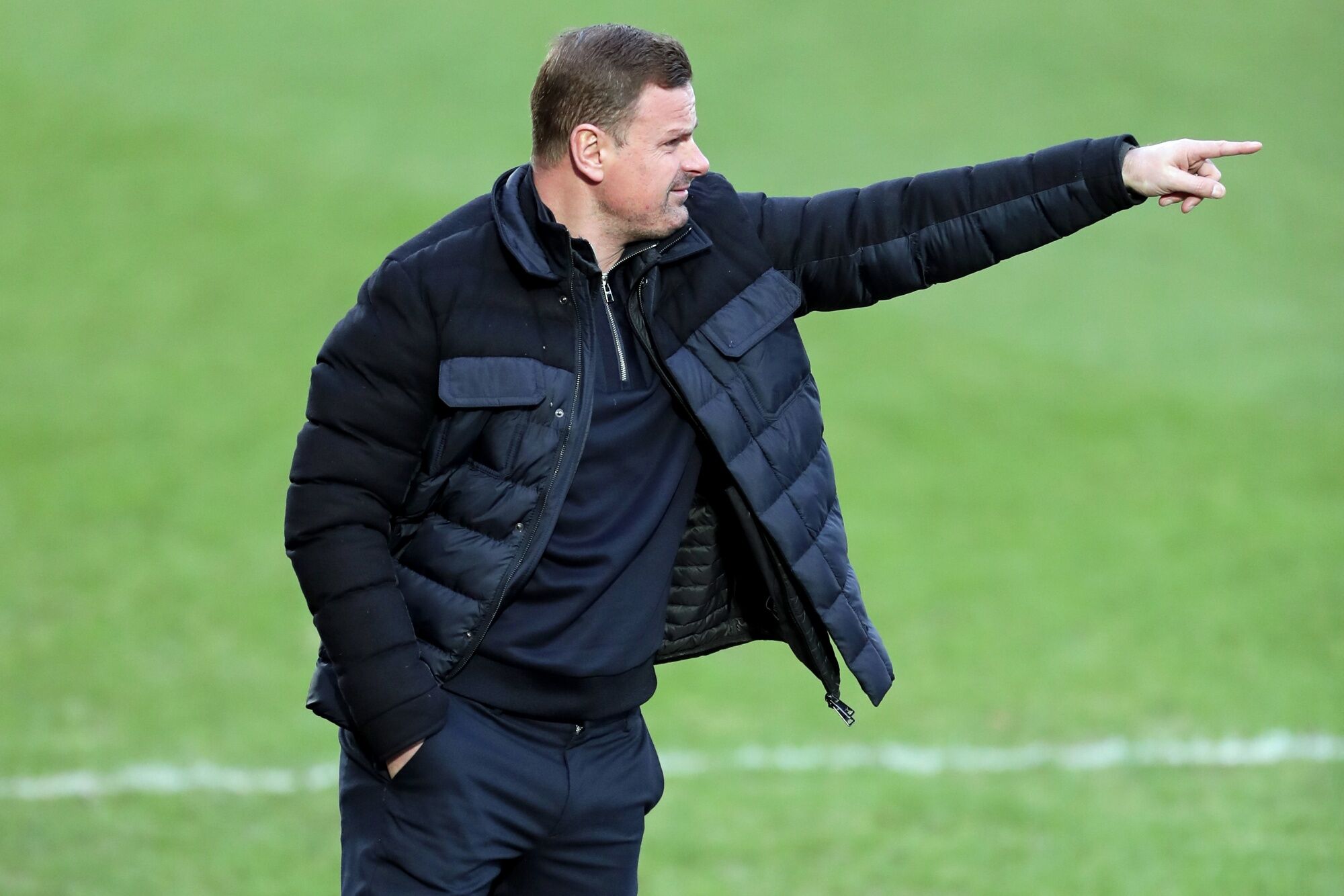 Following two years of Covid and a first season back with fans that started brightly but has tailed off dramatically since, Wellens recognises there has been an air of apathy around Brisbane Road.
But, in a rallying cry to supporters, he made it clear what he wants his Orient side to represent: "Above all I want to get a good relationship with the supporters, so that they come here and have fun and have a team they enjoy watching because that's what football is all about. You work hard Monday to Friday and you want to come to the stadium on a Saturday and see your team play well and win football matches."
The worry with Wellens comes when he fails to receive the backing he demands, as his recent disappointing stints with Salford and Doncaster prove.
READ MORE: Leyton Orient's January transfer window- Dan Kemp's departure is a gamble as O's look to lift themselves into Play-Offs
Reflecting on those two spells, Orient's new man was candid in his explanation as to why things didn't work out.
"At Salford I was never allowed a transfer window to recruit and to get players in that I wanted. When you don't get that as a manager it's really tough.
"Doncaster in League One with Covid and having to recoup the losses the club suffered through the pandemic was a really tough situation. I probably made a mistake in going there if I'm being honest. I let my heart rule my head"
It took Wellens three transfer windows to mould his title winning Swindon team and the two-and-a-half-year contract handed to him by the O's hierarchy suggests they're committed to a long-term vision with the appointment.
But in the short term the focus turns to a crucial two months as Wellens looks to steer his new side away from the perilous position they find themselves in, starting with Saturday's trip to Hartlepool…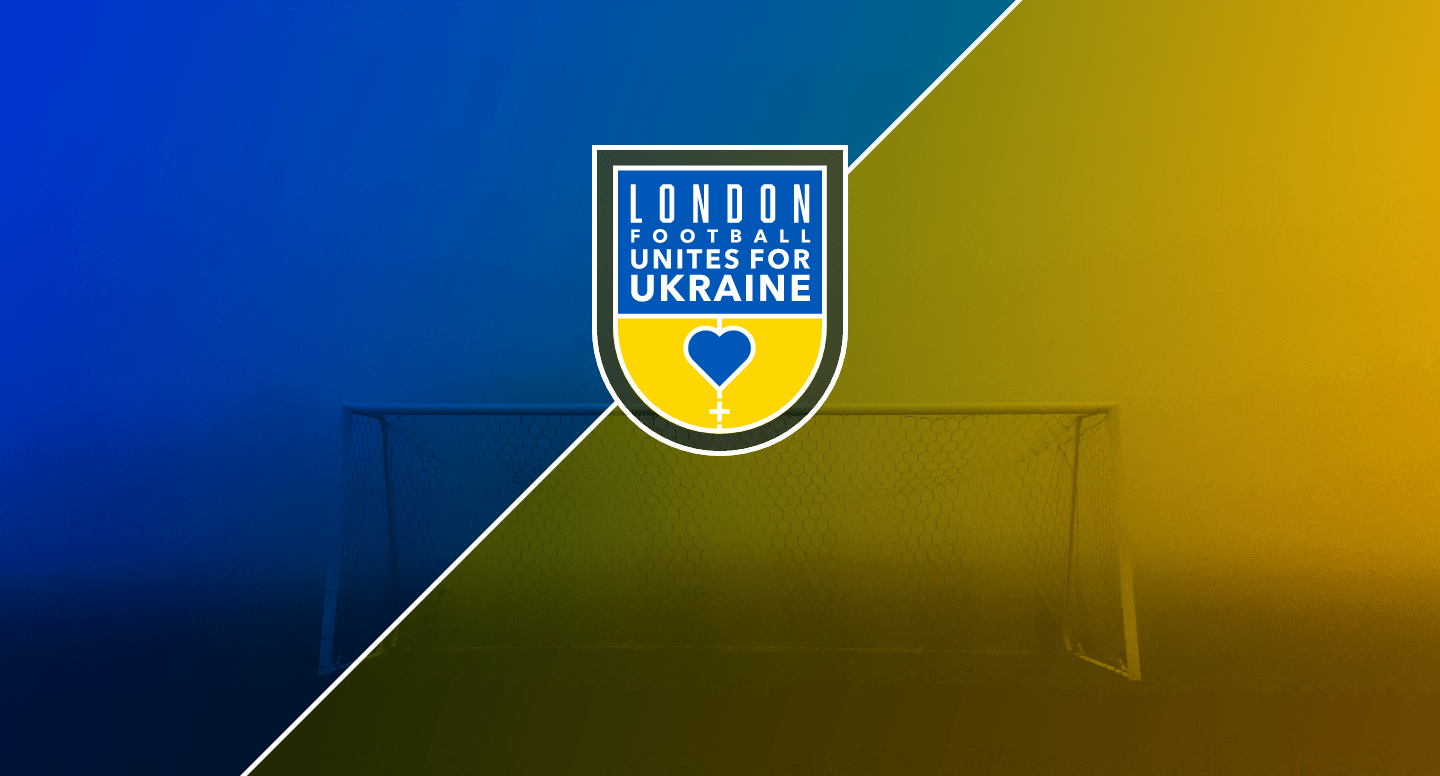 'LONDON FOOTBALL UNITES FOR UKRAINE'
Liaising with the UK Ukrainian Sports Supporters Club (UKUSSC) and the Association of Ukrainians in Great Britain (AUGB), London Football Scene has launched 'London Football Unites for Ukraine' – a fundraising campaign to provide as much relief to those in need.
We are urging all the Capital's clubs, players and fans to raise as much money as possible for British-Ukrainian Aid (registered charity No. 1164472).
Please visit our JustGiving Page to give as much as you can and look out for more events and fundraising activities over the coming few weeks.
London Football Unites for Ukraine: www.justgiving.com/fundraising/londonfootballunitesforukraine