5 min
To say things haven't gone right for Leyton Orient in recent months would be an understatement.
Following December's rout of Swindon Town, the O's have managed just two goals and two points from their last nine league fixtures.
However, despite the current poor form, chairman Nigel Travis is choosing to remain positive.
"There's no point being negative. My whole philosophy in life is to be positive and supportive", Travis told The LODown Podcast.
Speaking prior to Saturday's defeat to Salford City, which left his club just seven points above the relegation zone, Travis attempted to diagnose how a side who were on the cusp of the Play-Offs now find themselves looking over their shoulder at the EFL trapdoor.
"My basic analysis is that the supply chain to the front, most notably Tom James and Theo Archibald, have been out and that's put pressure on the midfield", Travis said.
"We've had a lot of injuries – we've even brought in players during the transfer window such as Ethan Coleman who then went down with Covid.
"Every time someone suffers a bad injury, I write them a note and keep in touch with them. I seem to be writing a lot of notes at the moment."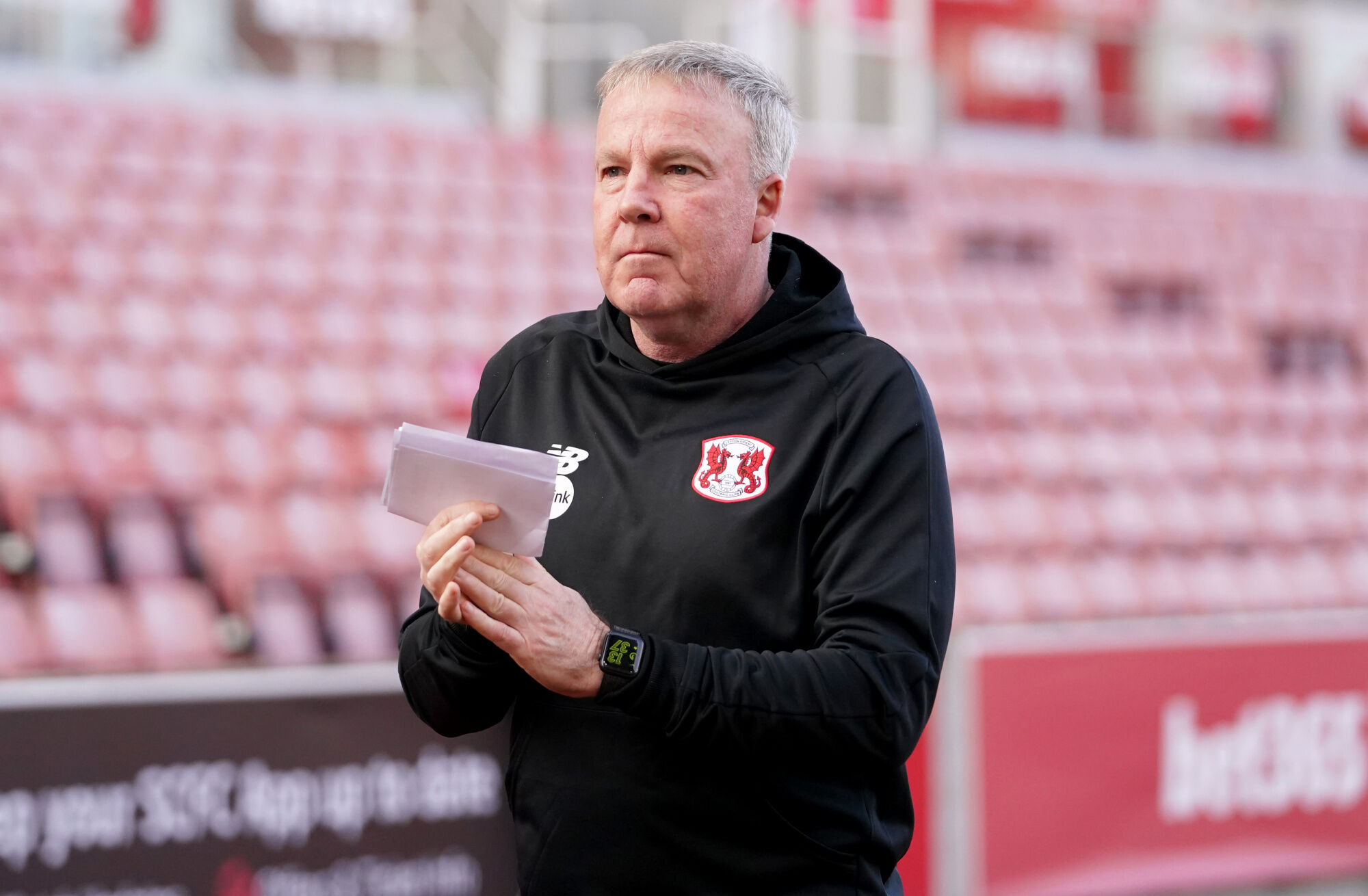 Regardless of the circumstances, Travis acknowledges the need for improvement.
"We've had a lot of disruption but it's still not good enough and it's still not where we want to be.
"My conclusion is that we need to do a lot better, and Kenny (Jackett) needs to do a lot better, and the coaching team needs to do a lot better. We have to turn it around."
Despite the abysmal run of form that Orient find themselves in, Travis remains steadfastly behind manager Kenny Jackett, who he appointed on a one year rolling contract last summer.
"What I'm going to say when I talk to Kenny today is 'What can we do to help you?' 'Are there any free agents out there that we can bring in to help the team?' 'What are you doing to change things?'"
"When Kenny came on board everyone said he was just what we needed, an experienced manager. If you look at his win record, it's over 50% and I'm convinced with support from us he will get it right."
READ MORE: "I'm a kid from Brixton, I can rough it with the best of them" – Kevin Campbell on his first taste of professional football with Leyton Orient
The club's business during the January transfer window has been a bone of contention for many O's supporters, especially the use of a transfer committee which Travis goes to explain in detail.
"The reason we have a transfer committee is for checks and balances purposes. It's to make sure our processes are correct.
"I'd say our processes have improved this year. Coley Parry has come in with a lot of knowledge of statistical ways that have been successful at other clubs and in other sports.
"We identify what Kenny wants, he proposes to the transfer committee, and we sign it off. I've read people saying that we sign players for Kenny, that's not true.
"It may have happened when we first started out and Martin (Ling) went out and got players for Steve Davis because we were firefighting but that's not the case now."
One of the January deals that sparked the most confusion among the Orient faithful was the deadline day arrival of forward Frank Nouble.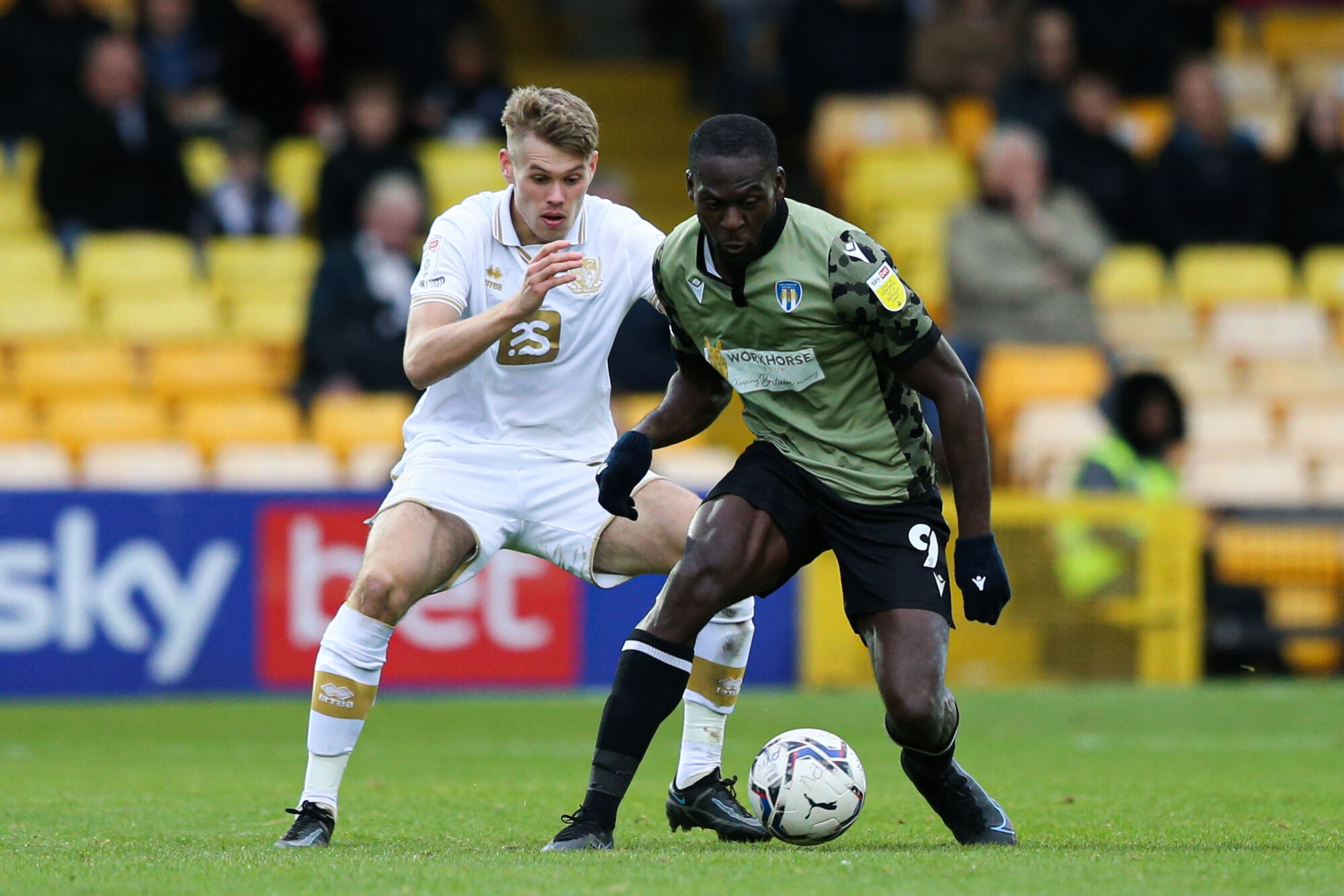 The 31-year-old had fallen out of favour at fellow League Two club Colchester United after failing to register a single goal for them this term before joining the O's on loan until the end of the season.
However, Travis, as ever, is open and honest in his assessment of the deal.
"The signing of Frank Nouble, I'll be the first to admit, was a last-minute signing.
"Paul (Smyth) went down surprisingly in the first-half of the Mansfield game, and we knew we needed to bring somebody in.
"The reason we brought Frank in was we thought he could help take the pressure off Harry Smith and Aaron Drinan and add some experience.
"Kenny has said several times he wants experience so that's one of the reasons we brought him in. Interestingly, Frank really wanted to come to us and turned down a much longer contract somewhere else."
READ MORE: Leyton Orient's January transfer window- Dan Kemp's departure is a gamble as O's look to lift themselves into Play-Offs
Amongst his frustrations of the window, Travis mentioned a midfielder who the club came very close to signing but eventually went to Holland after the deadline – believed to be former Arsenal and England U19 international Dan Crowley.
There was one bright spark from the window – the capture of Ethan Coleman from King's Lynn Town and Travis is effusive in his praise for the 22-year-old.
"Ethan Coleman is going to be one of the best signings we've ever made. I was fortunate to be at Bradford where he was excellent and then he got Covid. I think we'll be talking about him for many years to come."
Following an extensive search to replace the outgoing Danny Macklin, the club have announced the arrival of new CEO Mark Devlin.
However, whether that's the only new appointment Travis will have to make in the near future remains to be seen, as the club continues to slide down the League Two table…
You can listen to the full version of this interview on The LO Down Podcast.