5 min
"Being a footballer was a way out of Brixton – there was a lot of racism and police harassment going on and for someone who's grown up in that environment and could play football, it was really the only route I could see out…"
Listening to former Arsenal and Everton striker Kevin Campbell assess the blunt reality of a childhood spent in South London, it's easy to see why he gave his all to being a professional footballer.
After making his first team debut for the Gunners in the final game of the 87/88 season, Campbell spent the majority of the following summer in preparation mode.
At 18-years-old and with a first pay packet weighing heavy in his pocket, he made a mature decision not to go on holiday and instead focus almost entirely on training in an attempt to break into a side that included talents such as Paul Merson, Alan Smith and Niall Quinn.
Those plans changed however when then Arsenal manager George Graham pulled him into his office for a chat during pre-season.
"He said, "what's your thoughts on going out on loan?" I said, "yeah where do you want me to go?", Campbell tells The LO Down Podcast.
"He said, "Leyton Orient so we can keep an eye on you." And that was it, I ran and got my boots, I was ready to go.
"The gaffer says, "hold on" but I'm like "you want me to go, that's where I'm going."
"I didn't even look at Orient's league position. I just thought I'd go there and get involved. I just wanted to play and prove myself."
Coming into an Orient dressing room full of seasoned pros as a young Arsenal player, Campbell had an idea on how he would be treated but almost immediately his preconceptions were proven wrong.
"I thought right, they're expecting me to be some soft kid, who's not going to muck in, who's used to having his kit washed, who's used to having all the creature comforts. But I'm a kid from Brixton, I can rough it with the best of them", Campbell explains.
"The first training session I played against John Sitton and Keith Day, and we had an absolutely titanic battle. But after training they put their arm around me and said, "you'll do for us."
"That for me was a big tick in the box, when experienced players say that to me at 18, that means something."
The forward took to senior football like a duck to water, bagging nine goals in his sixteen appearances for The O's. However, despite all parties wanting to extend the deal, his stint in E10 was brought to a premature end.
READ MORE: From Laurie Cunningham to Lawrence Vigouroux, Leyton Orient can be proud of their diverse past, present and future
"At the time you were only allowed three-month loans even if you wanted to stay, like I did.
"I had to go back. I was absolutely sick, I went back to playing reserve team football at Arsenal and while I was doing that, I was still checking Orient's results."
Thanks in part due to Campbell's goals at the start of their campaign, the O's finished the season in the Play-Offs, and with their former loanee watching on at Brisbane Road as they defeated Wrexham 2-1 to secure promotion.
Following his brief but memorable spell in East London, Campbell went on to have a long and illustrious career in which he made well over 300 top-flight appearances, as well as achieving the dubious honour of the highest scoring Englishman never to win a cap for the national side.
Both the striker and Orient were afforded a reunion in 2002 when Campbell's Everton were drawn to face the O's at Goodison Park in the FA Cup Fourth Round.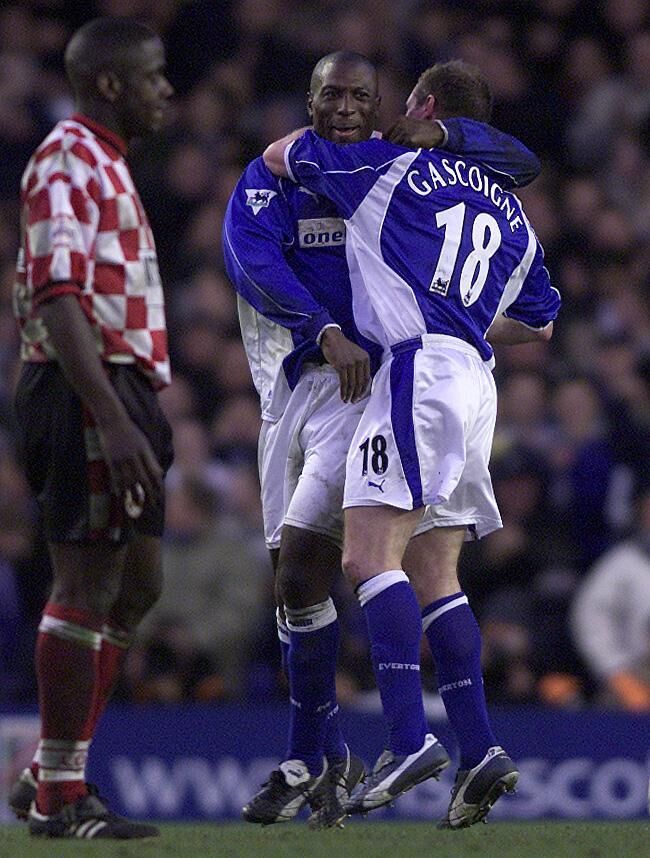 Prior to the tie, as a token of their gratitude towards their former loanee, Campbell was awarded with a trophy by Orient, a gesture which he admits saw him receive a little bit of stick in the dressing room.
"I went in, and I put it inside and David Moyes said to me "hey listen don't be doing them any favours, they're trying to soften you up" and I just laughed and said, "no they're not, they're good as gold."
Whether Orient had ulterior motives or not, their attempts ultimately proved futile as Campbell bagged twice for the Toffees in a 4-1 victory on a day which is best remembered as one of the last great games of Paul Gascoigne's illustrious career.
Despite breaking Orient hearts that day, the 51-year-old will never forget the role the club played in his rise from Brixton boy to Premier League goal getter.
"I was welcomed with open arms at Orient from day one. I was part of a successful side at Orient which means a lot to me. People may not think it means a lot, but it does.
"I can't thank the club enough for the part they played in my career."
You can listen to the full version of this interview on The LO Down Podcast.