8 min
"To know you're part of making history is a wonderful feeling…"
This weekend could see Sutton United promoted to the Football League for the first time in their 123-year history with forward Isaac Olaofe, on a season-long loan from Millwall, fundamental to the club's rapid rise this campaign.
With just two National League games to go, the Us need a maximum of four points after second-placed Torquay could only manage a draw at Stockport last Sunday – and, with a three point cushion, even less if their nearest rivals slip-up at home to second-bottom Barnet.
Although Sutton will face fourth-placed Hartlepool on Sunday already knowing the outcome of Torquay's game, Olaofe is solely focused on winning promotion in front of a returning home crowd who have been absent for over a year due to coronavirus.
"I was hoping Stockport were going to win it right at the end but it's still a good result for us," Isaac Olaofe exclusively told London Football Scene.
"Either way, our goal difference is six better so it's massively in our hands – we just need to concentrate.
"It would be perfect to win the league in front of the supporters, it would mean so much to them.
"But we can't get too excited just yet, we need to get over the line and then we can celebrate."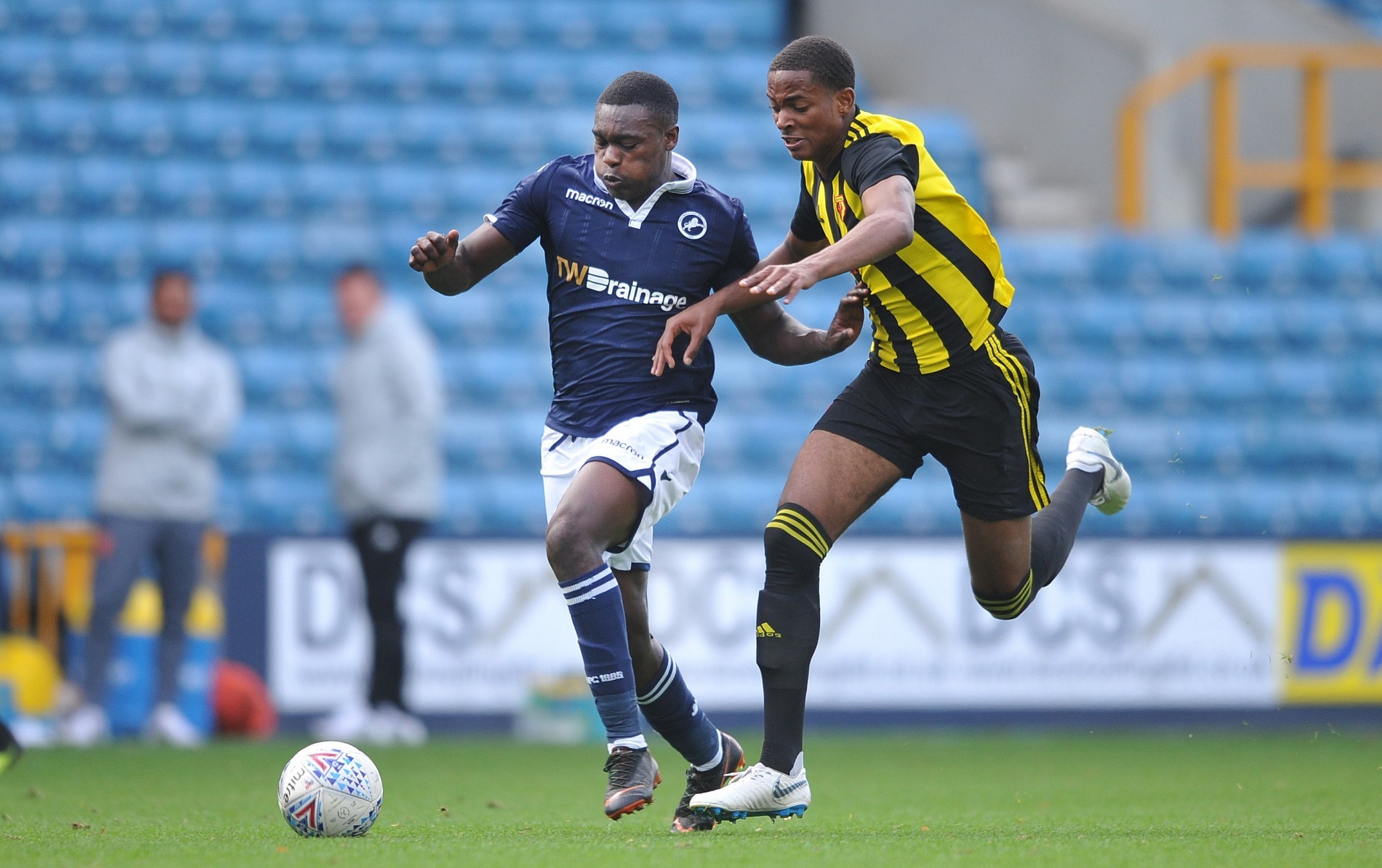 Overall it's been a remarkable campaign for the 21-year-old, netting his 15th goal of the season in all competitions during Sutton's 3-0 win over Maidenhead last Saturday.
"I set myself a target to score 15 goals in all competitions but once I started doing well, I felt like I could make that 15 league goals and 17 or 18 in all competitions," Olaofe added.
"I'm on 13 league goals with two games to go so my target is still in sight with those two games left."
Olaofe initially joined the club last February, when the forward scored one goal in five outings before the season was suspended due to the global pandemic, leaving Sutton 14th in the table.
However, this season has seen the side hit the ground running, never looking back after winning five of their opening six league games with Olaofe believing renewed squad unity is the key to this year's success.
READ MORE: Leyton Orient and Dagenham & Redbridge's fight for survival as coronavirus hits lower league clubs
"Last season there was a togetherness, but this season the squad's even more together with everything we do," Olaofe said.
"Even with training and in the changing room, there's a real raw determination and fight within the group to try to make us all better.
"We always support each other, that's one thing I feel that we have about us. If one of us is down, we'll help them and support them.
"It's been a very good season for us – we're scoring a lot of goals. I think we're the top scorers, and we've conceded the second least so it's been an excellent achievement all round."
While Olaofe has been banging the goals in at Gander Green Lane, the striker will not have failed to notice fellow Millwall youngsters Danny McNamara and Billy Mitchell making a name for themselves back in SE16 during the second part of the season.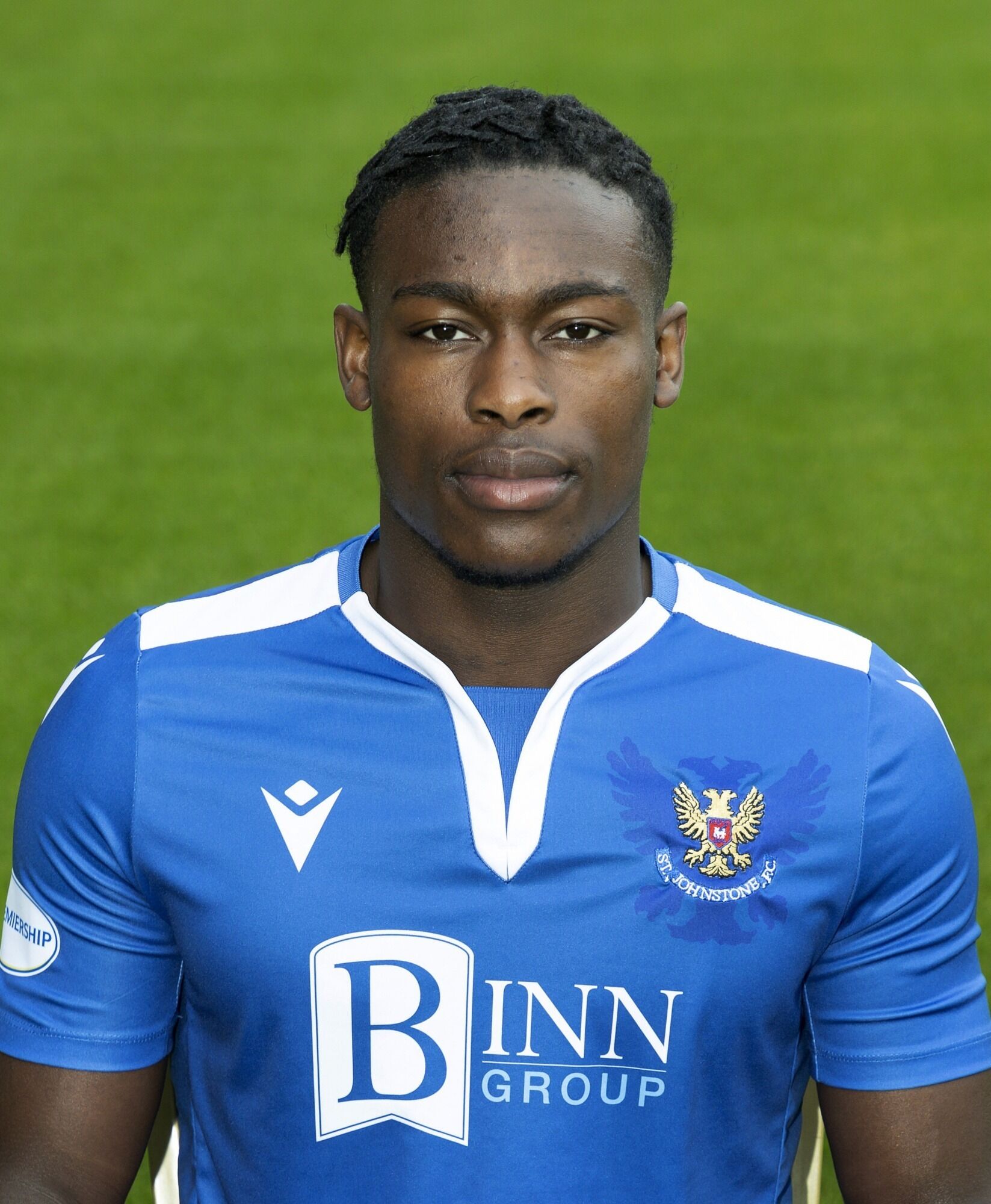 Indeed, Olaofe started this campaign on loan at Scottish Premiership side St Johnstone alongside McNamara but while the latter impressed, Olaofe's role was limited meaning the player swiftly returned to Millwall before heading back to Sutton in October for a second stint.
Having played with both McNamara and Mitchell at youth level, Olaofe has nothing but praise for the duo but hopes Millwall manager Gary Rowett's apparent faith in youth could also pay dividends for him next term.
"Billy (Mitchell) and Danny (McNamara) both massively deserve their chance," Olaofe said. "I think for the 10 matches I was at St Johnstone, Danny was the best player in nine of the games.
"I've known Billy since I was playing Under-14s and the way he carried himself in the dressing room at that age – you could tell his professionalism was going to take him places.
"He's reaping the benefits of that now, doing well and making appearances in the first team.
"After a season like this where I feel like I've done really well, got my name out there and got people talking about me, I feel I can make an impact in the squad and the Millwall first team.
"I can be a real asset for them (Millwall) so I'll be patient for my opportunity and do what I can in pre-season to earn myself a chance when the opening game of the season comes around.
"I'd love to be involved with the squad but if I wasn't getting much game time I'd also be interested in a League One or League Two loan to test myself.
"Obviously I have a soft spot for Sutton so I'd definitely be happy to come back here too."
READ MORE: Millwall 2020/21 Season Review: Plenty of positives despite Championship Play-Off challenge falling short
Olaofe also paid tribute to Millwall's Academy as the perfect training ground for youngsters to flourish, with the appointment of former legend Paul Robinson particularly crucial for players to develop in the 'Millwall Way'.
"From a young age, all the coaches are trying to mould you into a Millwall player," explained Olaofe.
"In the Under-18s, we had Larry (McAvoy) and Chris (Perry), they were great coaches and really want the best for the players in terms of development.
"They'll stay with you after sessions to do any extra things you want to work on.
"But even when I got pushed through, Kevin (Nugent, Millwall Under-23 manager) was helping me a lot – he really wanted to develop my game and was also doing extra work with me.
"The addition of Robbo (Paul Robinson, Under-23 assistant), an ex-Millwall player who's been through it all, captained the side and knows what it takes to make it is also great. They all just want the best for you"
No matter how good the youth coaching is though, Olaofe recognises there are still stark differences between senior and youth football which he, like every player, has had to learn quickly in order to not only survive but thrive.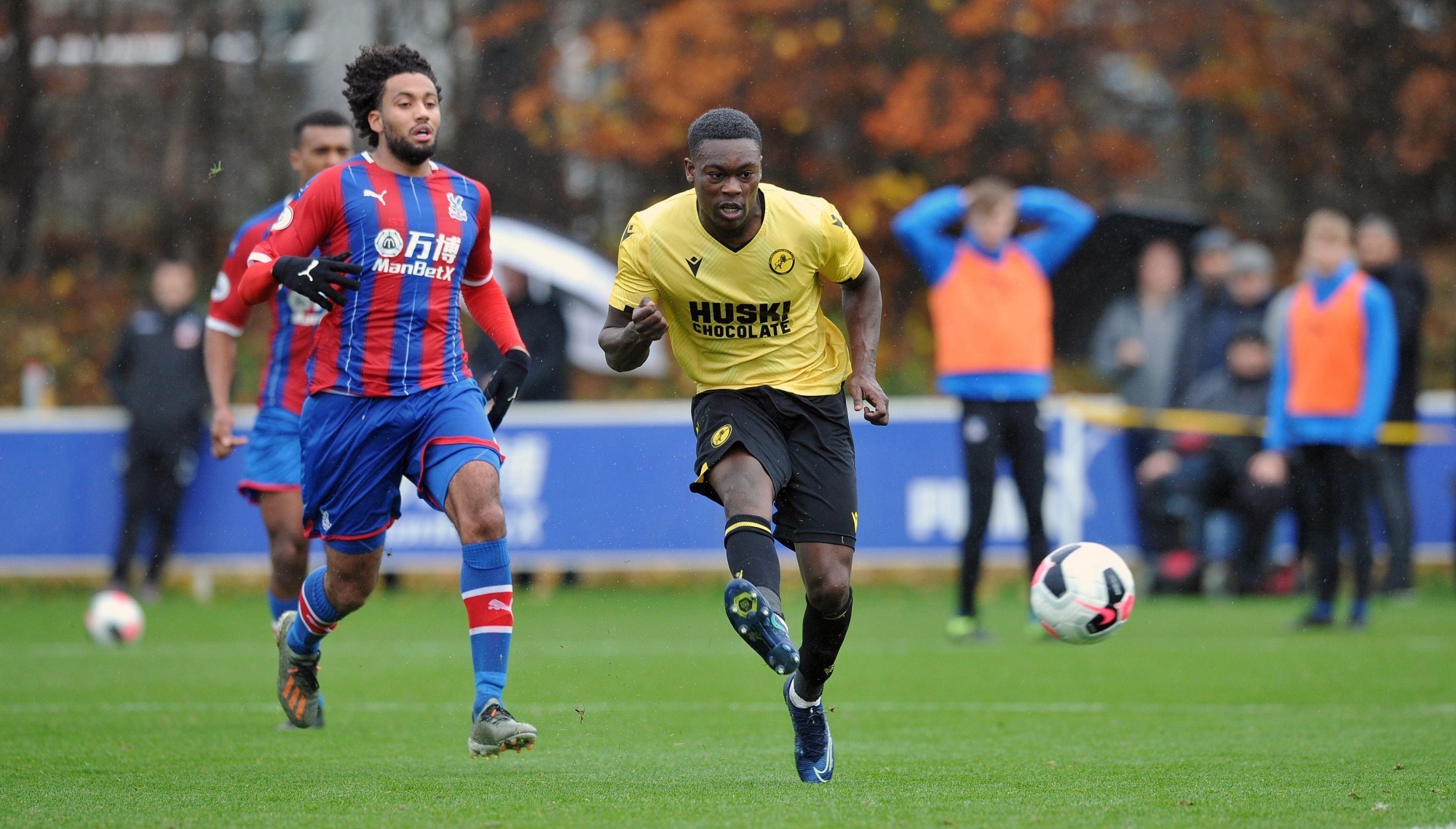 "The biggest difference is the intensity and passion for me, you're actually playing for something," Olaofe said.
"In Under-23s football, it's all about developing and improving your game – sometimes the results don't really matter.
"In senior football, you're playing in front of fans and it creates a different atmosphere.
"There's an intensity where everyone wants to win and you can't slack off because if you slack off, a senior pro will tell you to keep going whereas in the Under-23s, everyone's a similar age so it's harder to be getting on people's backs.
"You can't really talk back to an older pro when he's telling you something so that's a big difference.
"The quality too – a lot more is expected of you. You have to be on your game in training and in matches and just be giving it 100% all of the time."
READ MORE: What should Millwall do about their talisman Jed Wallace this summer?
Whatever happens for Sutton and Olaofe over the next week or so remains to be seen but the forward is in no doubt his parent club Millwall can definitely mount a promotion push of their own next season.
"This season, they had a blip where they weren't scoring many and were getting a lot of draws," Olaofe added.
"So if they can turn a couple of those into wins, they'll definitely be challenging for the Play-Off places."
And if Sutton achieve promotion this season, then Millwall may well have a ready-made goalscorer in their midst who knows exactly what it takes to claim their very own piece of history.
Special thanks to Paul Loughlin for supplying the image of Isaac Olaofe playing for Sutton United and Brian Tonks for providing the images at Millwall.