7 min
Arsenal legend Alan Smith won the FA Cup just once in his trophy-laden Gunners career – and credits a 1992 giant-killing by Wrexham for the triumph.
The towering forward was in the reigning First Division champions side that were humbled by Wrexham in the Third Round of the famous competition three decades ago.
As George Graham's side travelled to North Wales on January 4th to face a team who had finished 92nd in the league the season before, no-one expected anything to go wrong for Smith and his team-mates.
But late Wrexham goals from Mickey Thomas and Steve Watkin cancelled out Smith's first-half opener to provide the FA Cup with one of its greatest ever shocks.
"It doesn't feel like 30 years ago – I can still feel the pain! It's amazing how time flies but when we get to this time of the year and people talk about cup upsets we come top of the pile, so we are constantly reminded of it," said Alan Smith, who netted 115 times during his illustrious Arsenal career.
"It's a very famous game so, by the same token it's also nice to be involved in those sorts of occasions.
"The gaffer said it was potentially a huge banana skin with the whole country looking at the game, with a lot of people hoping Wrexham would turn us over.
"It wasn't somewhere you turned up thinking "oh we are the champions and we're going to win this in third gear'. We didn't think like that at all.
"We always did our homework on the opposition and it was just a question of respecting them."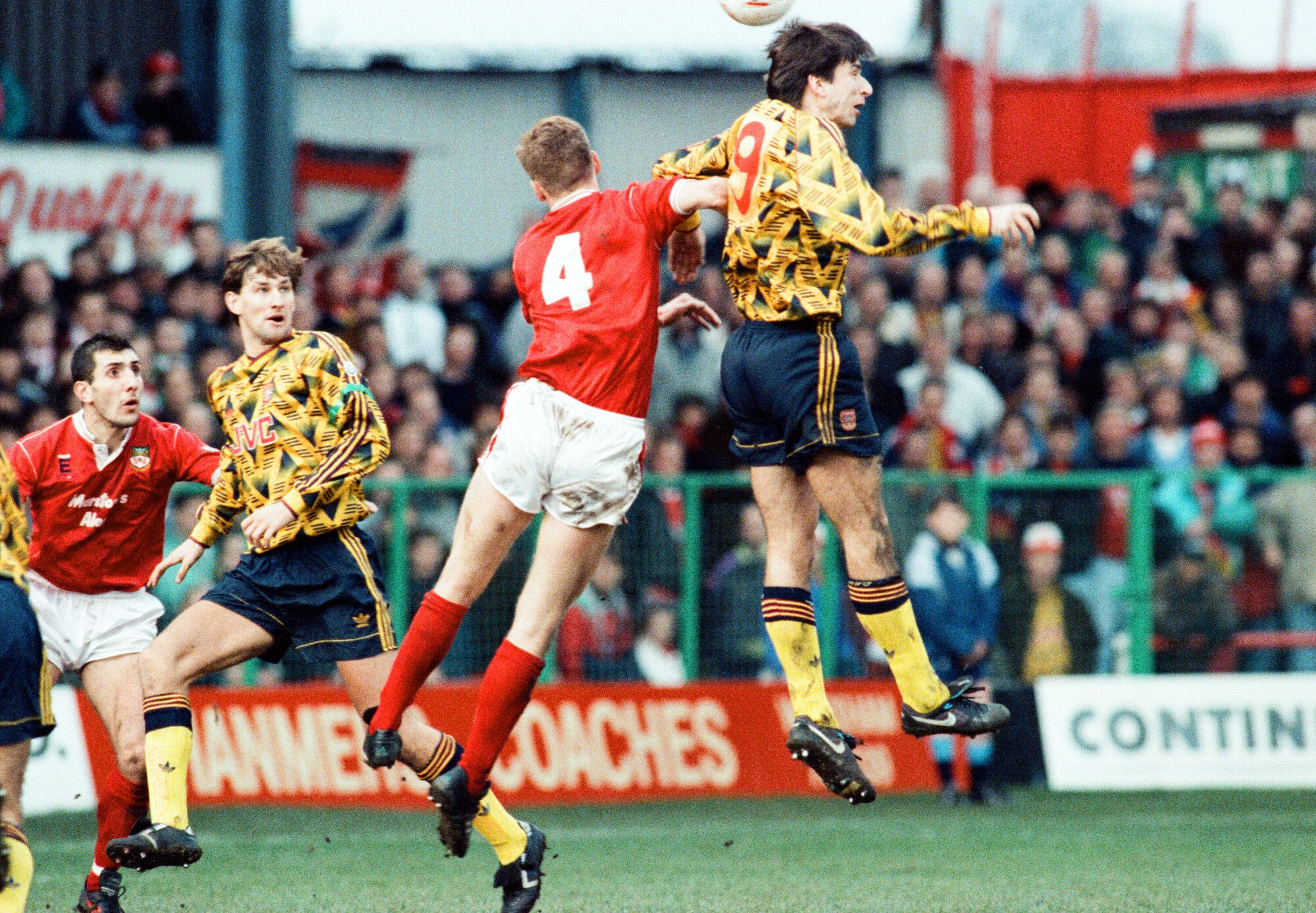 The Gunners dominated the first-half at a rammed Racecourse but only had Smith's deft side-footed strike from a Paul Merson cross to show for their dominance.
"We were well in control and played quite well. I got the goal and remember going in at half-time thinking we've done what we needed to do. It felt as if all was going according to plan," Smith said.
Wrexham made a better fist of things after the break before a soft foul on Gordon Davies paved the way for a moment of FA Cup folklore.
"Sometimes decisions go against you when you are away from home and you have to suck it up," Smith added.
"We wouldn't have expected Dave Seaman to have been beaten from there but we arranged the wall, I was in the wall being quite big. But it was a great strike.
"Mickey (Thomas) was a good player – you don't get signed for Manchester United without having a lot of ability.
READ MORE: "I'm a kid from Brixton, I can rough it with the best of them" – Kevin Campbell on his first taste of professional football with Leyton Orient
"I'm sure he and his team-mates were pumped up for the day and sometimes you end up producing your best football when you are."
Moments later, bedlam amongst the majority of the 13k crowd as fresh-faced striker Steve Watkin converted the most beautiful of scrappiest goals.
"It felt a bit messy – a bouncing ball in the box and maybe we didn't react quickly enough.
"All of a sudden we are down in the match with very little time to go. I haven't seen that goal lately so I can't apportion any blame but Wrexham had the momentum after the equaliser, fighting and scrapping for every ball and that's what happened.
"We felt shell-shocked at that point – how did we get into this position?"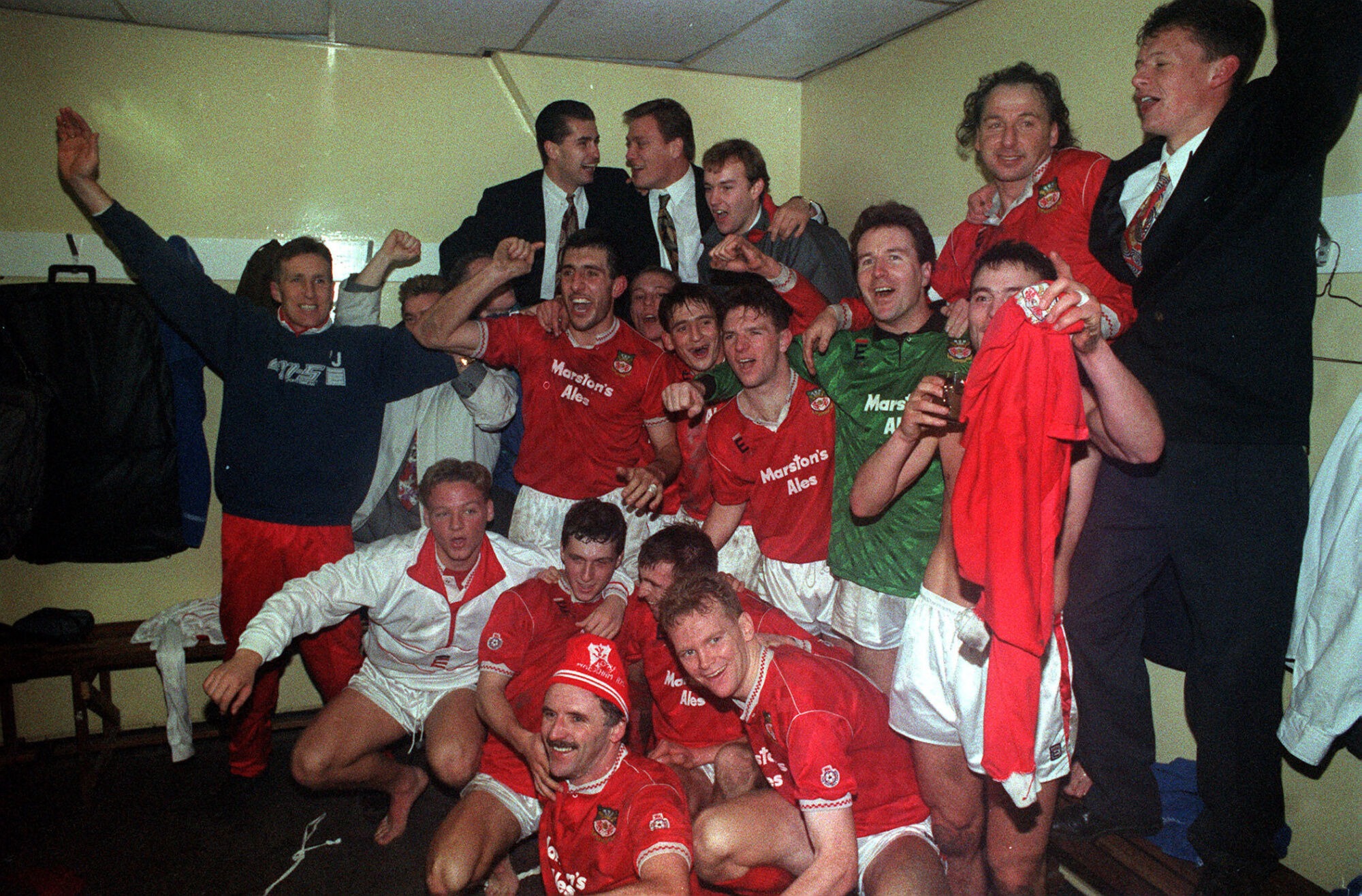 Arsenal thought they had sent the tie to a replay when Jimmy Carter fired home at the death but the off-side flag had already been raised much to the delight of the home faithful.
"We couldn't understand why they had given offside – Jimmy certainly wasn't. We felt robbed.
"There was no explanation from the officials. The linesman has put his flag up and the ref has gone with it.
"Before you know it the final whistle has gone. All hell breaks loose with fans running onto the pitch. At that point we just wanted to get off."
Whilst Wrexham's players were held aloft on the pitch by fans George Graham gave his stunned players 10 minutes to shower and get on the team bus so they could make a hasty retreat back to the English capital.
READ MORE: Theo Foley – the Irishman who deserves more than a footnote in footballing history
Smith, whose highlight of the trip to Gogledd Cymru was his lasagne in a hotel on the outskirts of town the night before, ultimately could not get away from thinking how and why things went wrong when the Arsenal team coach broke down on the way back home from the Racecourse.
"Standing on a hard shoulder in the middle of nowhere in January wasn't the best way to end a miserable afternoon. It really was a day that none of us would forget."
Nevertheless, Smith is adamant Arsenal's FA Cup triumph the following year was down to a collective determination not to let history repeat itself.
The Third Round of the 1992/93 competition would see Arsenal pitted against Conference side Yeovil Town at Huish Park where an Ian Wright hat-trick sealed the Gunners' safe passage to the next round.
Arsenal then went on to dispose of Leeds United, Nottingham Forest, Ipswich Town and North London rivals Tottenham on their way to a Wembley showdown with Sheffield Wednesday.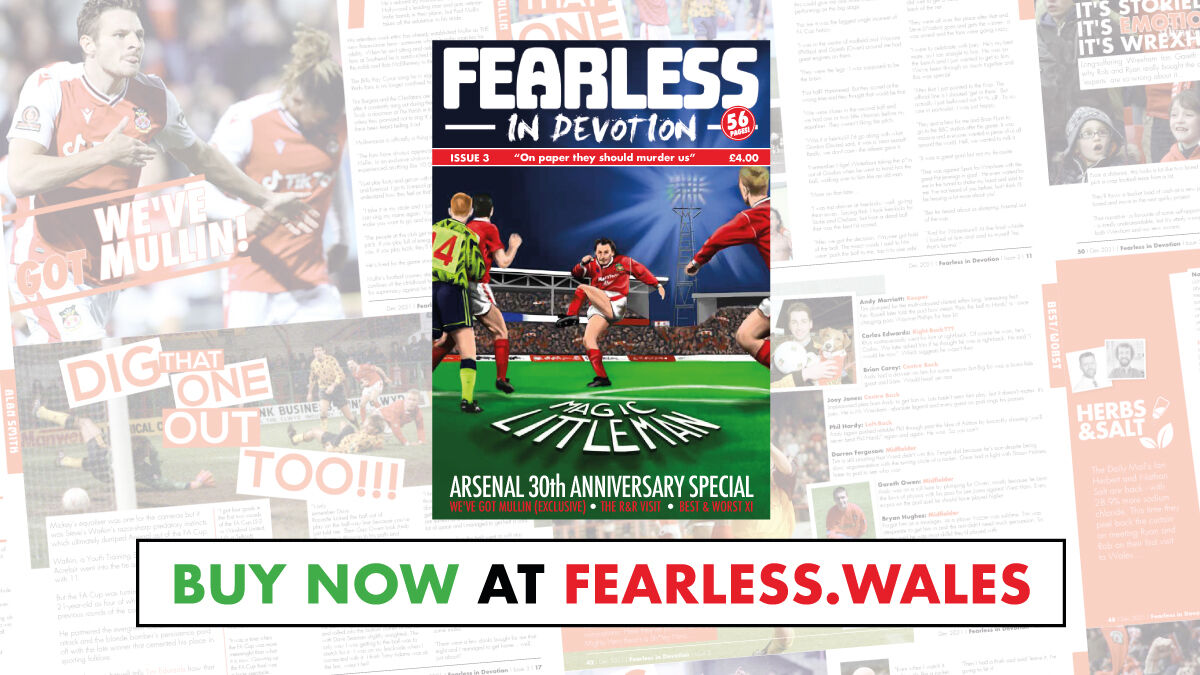 Smith was a second-half substitute in the final against the Owls at Wembley, which ended 1-1 after extra time.
The replay also went into the additional 30 minutes, Smith this time playing the entire 120 minutes as Andy Linighan's 119th minute winner secured a 2-1 victory and Arsenal's first FA Cup win since 1979.
For Smith and the club it offered comfort after the worldwide headlines of the Wrexham defeat had heaped shame and misery on the Highbury high-rollers.
READ MORE: AFC Wimbledon's Carabao Cup clash with Arsenal conjures nostalgic memories while showcasing a new Dons' philosophy
"It's bad enough being involved in one of these huge upsets once, so you don't want it to happen again," said Smith.
"We played Yeovil away the year we won the cup and Wrighty got a hat-trick. That was a potential banana skin – it was a misty day, a dodgy pitch.
"You always hark back – 'remember Wrexham lads'. Even if you don't actually say it or the manager doesn't say it, all the players involved will have been thinking it because you don't want it to happen to you again.
"You try and make sure it doesn't. And yeah, that might have played a part in us winning the cup in '93."
Read more from Alan Smith and Arsenal's infamous FA Cup defeat to Wrexham in issue #3 of Fearless in Devotion on sale now at Fearless.Wales.