8 min
London Football Scene are deeply saddened to hear of the passing of Theo Foley at the age of 83 and we would like to extend our condolences to his family at this time.

This exclusive interview with Theo was first published in February 2019 to promote his autobiography 'Theo Give us A Ball: A Life in Football'. RIP
Set amongst the backdrop of Charlton's busy fans bar ahead of their League One clash against Accrington sits a well-dressed 81-year-old accompanied by his son.

To the uninitiated, or those who do not know football before the inception of Sky, one could mistakenly think he is just another old man there to watch football on a Saturday afternoon.

Yet this is Theo Foley, a man who has had a six decade involvement in the game as a player, coach and manager; whose career has taken him far and wide – from Dublin to Arsenal via Exeter, Northampton, Charlton, Millwall and QPR.

With his son Sean next to him, he is there to sign copies of his new book 'Theo Give us A Ball: A Life in Football' lovingly co-written by other son Paul – it is a real family affair.

But the warmth and devotion towards Foley extends much deeper than just the pages of the book as those who do know, and appreciate his achievements, continually come over to speak to him either about his life, his book or just how things are going.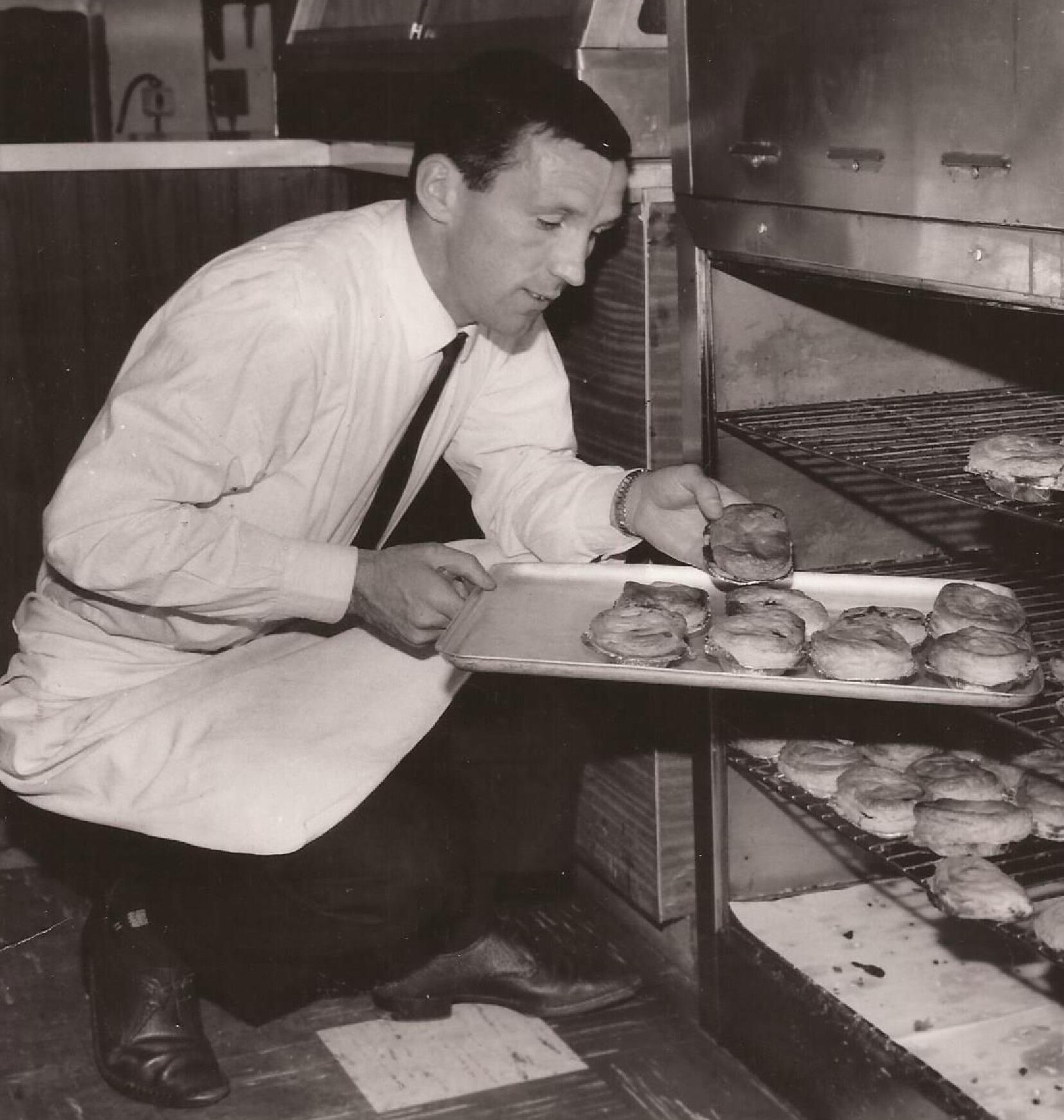 'Do you know who I am? Good. Do you know who you are?' he dryly asks in a quiet softly spoken Irish accent as he signs copies.

It's a million miles away from the person who swore repeatedly and was occasionally sent-off in a footballing world where players did not have the same level of fame, adulation or money of today's top professionals.

At Northampton, where between 1961 and 1968 he had the most successful spell of his playing career winning two promotions as the club rose from the old Fourth Division to the First, he ran a chicken shop to supplement his income.

But does he have any resentment at the riches and lifestyle modern-day footballers have? "Absolutely not. I'm not envious of anyone at all because the life I have had, I wouldn't swap for the world."

Captaining Northampton in the top-flight and representing EIRE saw him up against the likes of Bobby Moore, George Best, Denis Law, Billy Bremner and Franz Beckenbauer before he left for Charlton in 1968.

A long-standing knee injury meant just six appearances followed but a career in coaching working alongside then-Charlton boss Eddie Firmani was always the natural progression.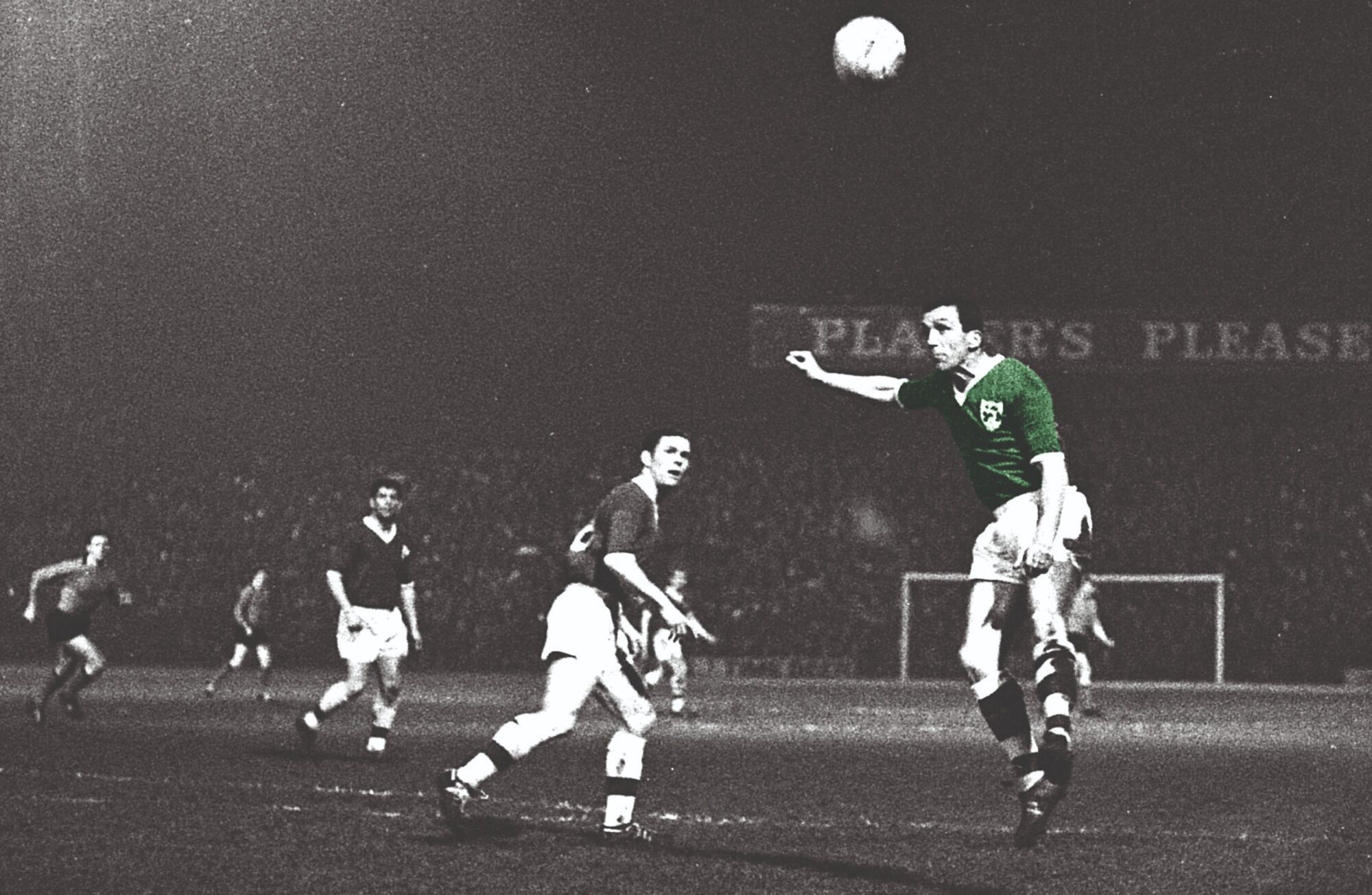 Becoming known as one half of the 'Italian Brothers', the Addicks just missed out on promotion to the First Division in their fledgling season together before battling relegation to Division Three the next.

"If I knew what went wrong I would be a very rich man. Football is the funniest game in the world – it goes that way and you've just got to get on with it.

"I was very close to Eddie. He was a marvellous man and a big influence on me because he learned so much in Italy and had a lot of fresh ideas at the time."

The down-turn in form led to Firmani's dismissal. Foley became manager, bringing about goal-heavy end-to-end games as well as the purchase of Mike Flanagan and Derek Hales to the Valley.

Through constantly needing to balance the books, Foley was sacked in April 1974 with the club languishing in the Third Division.

"Coaching and managing are two completely different things. As a manager you are the one making the decisions and changes for the club: you have to know what you are doing but there's no reference point whatsoever.

"You only know what you are doing by learning as you go and that's what I did all the time. It's an experience I enjoyed every part of – obviously apart from getting sacked!"

He wasn't out of work for long though and became assistant manager to former Charlton player Gordon Jago at Millwall, helping the Lions gain promotion from the Third to the Second Division in 1976.

After temporarily taking over the reins on Jago's departure, Foley joined Queens Park Rangers as reserve team coach – a move that would undeniably shape the rest of his coaching career as well as lead to the pinnacle of it.

"QPR was great for me. Everybody at the club were excellent – Allan Harris, David Butler, Jim Gregory but the most outstanding for me was Terry Venables. He was such a great manager."

It was an era which saw the Hoops rejuvenated under Venables, and, as a Second Division side, reach their one and only FA Cup final in 1982, narrowly losing 1-0 to Tottenham Hotspur after a replay.

Another member of the backroom staff was a young Scottish coach by the name of George Graham and the pair immediately struck up a relationship that remains strong even to this day.

"George was a youth coach at the club and we worked closely together developing players for the first-team. Even at that age I was impressed with him – he knew exactly what he wanted to do in the game."

The partnership saw the Hoops gain success at youth level and Millwall, struggling at the bottom of the Third Division, soon came calling for Graham's services.

"When he told me he was going, I just laughed and told him not to – he didn't know the 'Millwall Way' and they would eat me alive at The Den. Little did I know he was taking me with him!"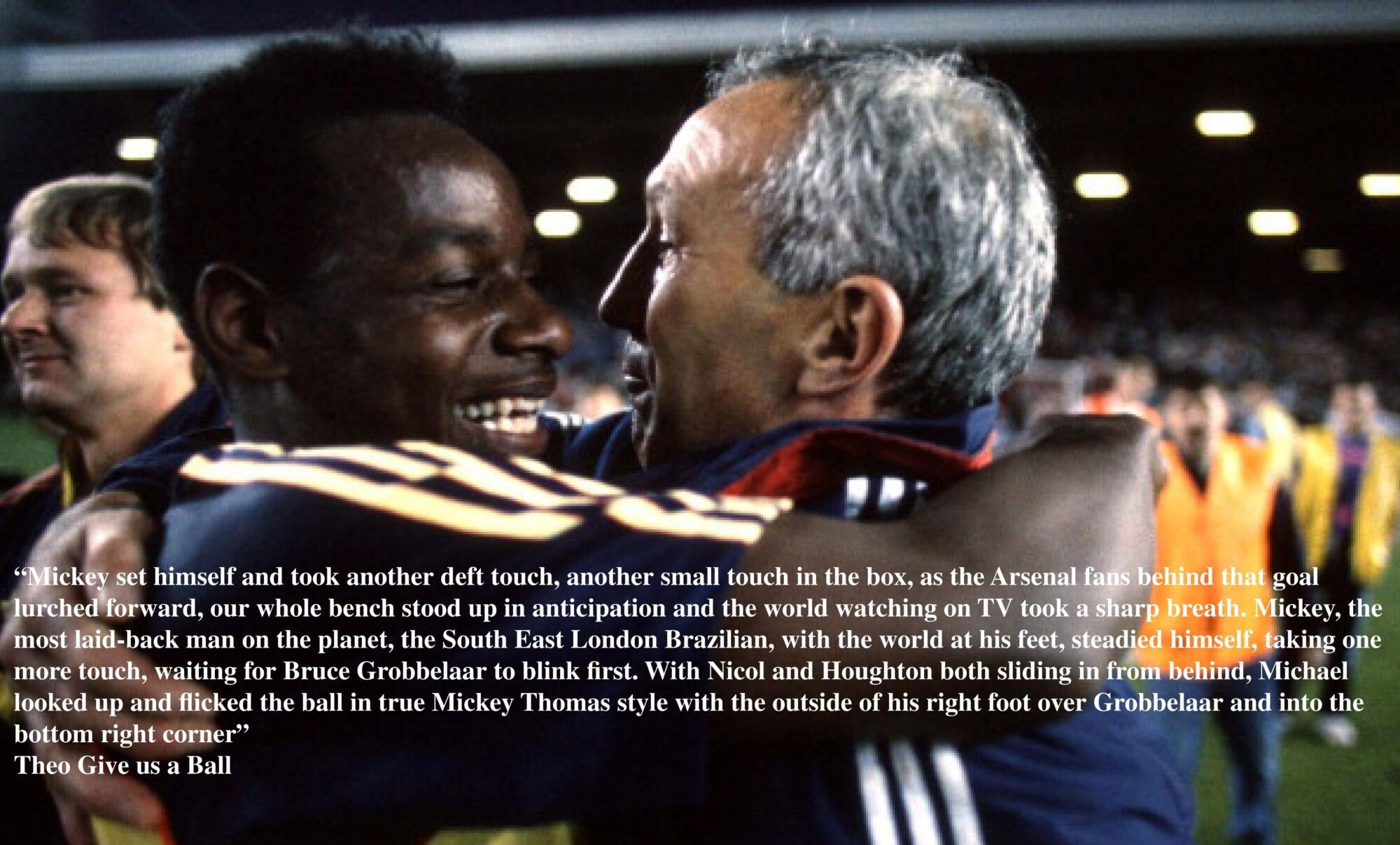 Success quickly followed as the duo helped the side avoid relegation and in the following 1984-85 season were promoted to the Second Division.

Their achievements attracted the attention of a host of First Division clubs and, after first offering the job to Venables (at Barcelona at the time) and then-Aberdeen boss Alex Ferguson, Arsenal eventually settled on Graham in May 1986.

Foley was firmly entrenched in Graham's plans to overhaul a stagnant Arsenal side, discarding household names such as Tony Woodcock and Tommy Caton and replacing them with young, hungry replacements such as Tony Adams, Martin Keown, Lee Dixon, Steve Bould, Nigel Winterburn, David Rocastle, Michael Thomas and Paul Merson.

It is one thing developing players at Queens Park Rangers in the youth and reserve sides but another with Arsenal's first-team. However the approach paid dividends and formed the basis of the club's success for over a decade.

On the move, Foley is as ever philosophical and measured: "Those that give young people a chance have to accept the responsibility for it – and what happens is that they don't.

"You have to be brave to let them do what they want to do and if you are not prepared to do that then you are in trouble."

By the end of the duo's third season at Highbury, the club won their first League title since 1971 – in the final game of the season against holders and league leaders Liverpool at Anfield.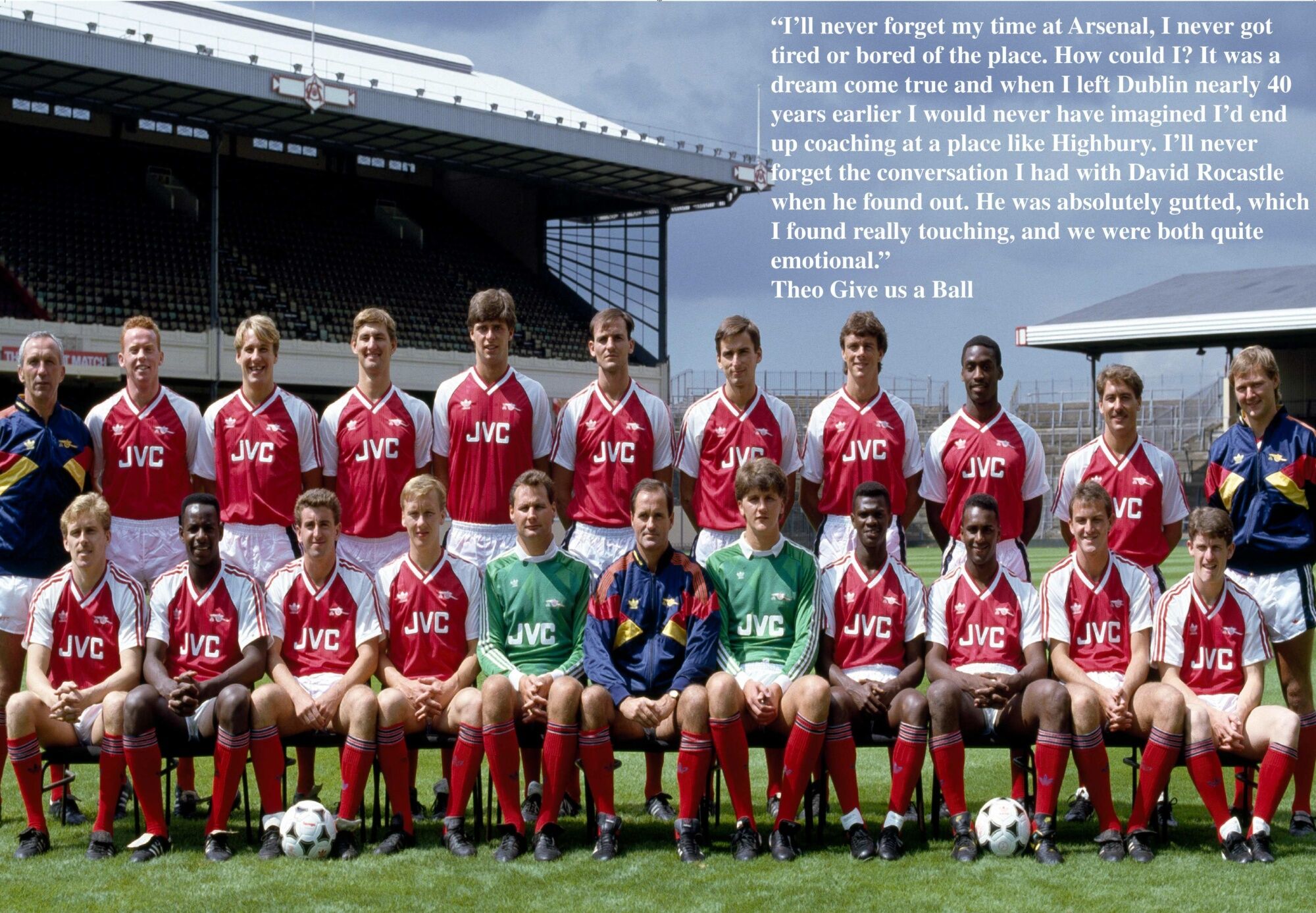 Such was the drama of the game, set amidst the backdrop of the Hillsborough disaster a month earlier, it has gone down in footballing folklore, chronicled in numerous books and films.

"It was some achievement to go there and win. It was undoubtedly the pinnacle for me and one of the most outstanding nights of my life.

"It was such a great team with great characters but the tragedy for me was Hillsborough had happened and as a kid coming from Dublin I always had a soft spot for Liverpool.

"Each time I remember the occasion it gets little bit sadder – those people losing their lives so unnecessarily."

After leaving Arsenal to become Northampton manager in 1991, coaching stints at Fulham and Southend followed before he was reunited with Graham – first at Leeds as a scout, then as reserve team coach at Tottenham.

Foley also talks affectionately about those sadly no longer with us – David Rocastle and Bobby Moore. Discussing purchasing a brown leather coat off the latter, he remarks that he never really got the recognition he deserved when he was alive.

"People like Bobby Moore don't come easy these days", Foley remarks – a sentiment that is befitting of him as well.

'Theo Give us A Ball: A Life in Football' can be purchased online via Amazon or Waterstones at price of £9.99.