9 min
On Wednesday evening, Wimbledon will be making the short trip up the Victoria Line to Highbury & Islington for the first time since December 18th, 1999. Only this time they will be attending the Emirates Stadium – not Highbury – and will be playing as AFC Wimbledon.
The two clubs have withstood trajectories very few could have predicted 21 years ago when they last met. Arsenal have been knocked off their perch as one of Europe's elite sides under Arsene Wenger while Wimbledon were forced to start a whole new football club from scratch.
But talk to any fan old enough to remember the clashes between the two London sides during the late-80s and 90s in England's top flight and you'll get an instant sense of the atmosphere, drama and gravity of those fixtures.
Michael Taliadoros, Wimbledon's match-day stadium announcer and a much-loved member of the fan-base, has a photographic memory. As such, he remembers the 28 meetings between the two sides between 1987 and 2000, all of which he attended until Wimbledon were relegated after 14 years in the top flight.
"My first ever away game with Wimbledon was in 1987. I had turned 16 the previous September so I was old enough to go to away games and we decided to go on New Year's day '87 to Highbury," Mike T, as he is known to fellow Wombles, recalled.
"I remember, we arrived at the ground and I was struck by the wide open terraces, uncovered in the away end. It was pouring it down. We lost 3-1 and then they beat us in the return leg in April at Plough Lane."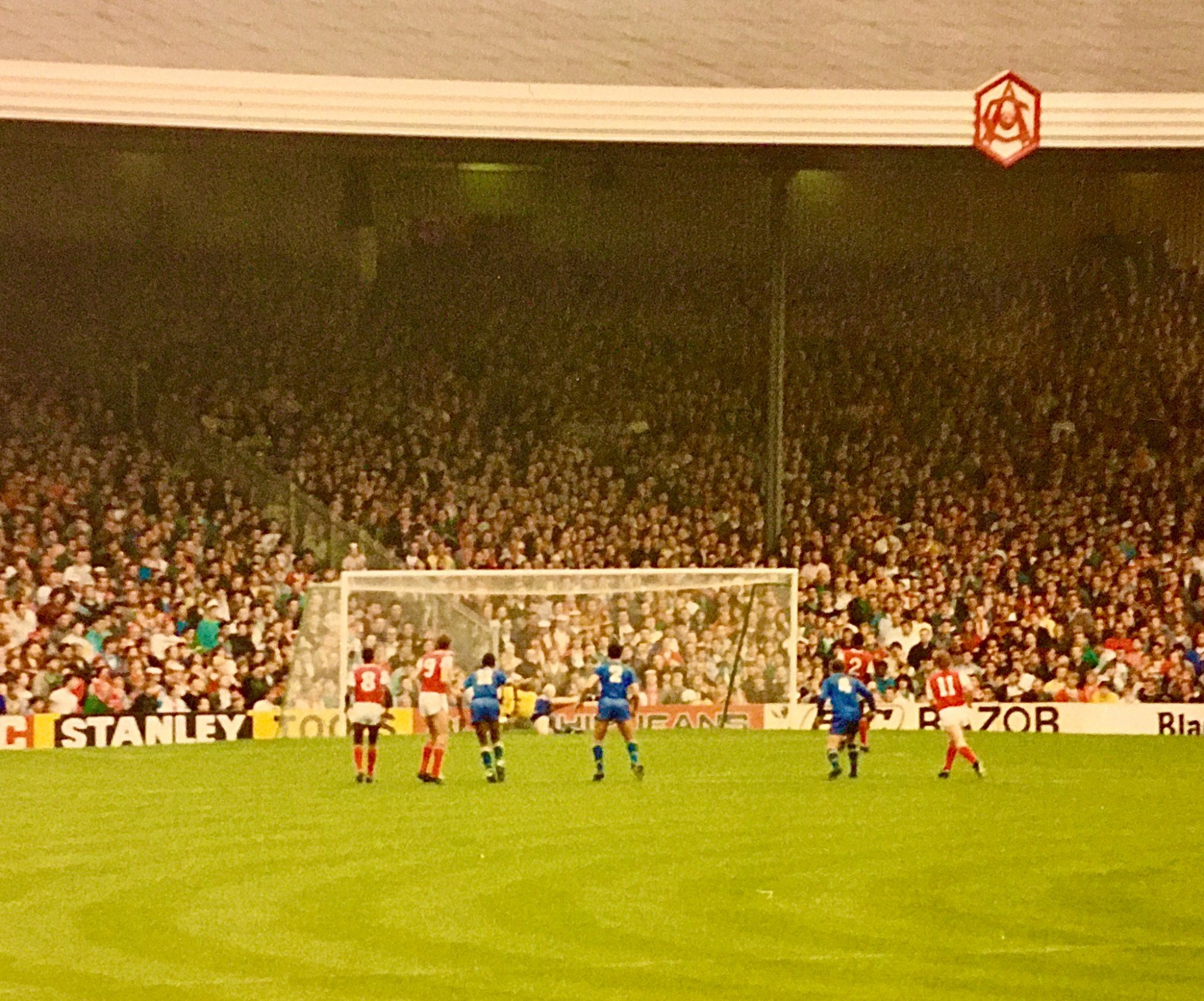 Arsenal had just appointed George Graham that season but had largely struggled in the early-80s until the Scot's leadership took them to the top of the table by November. "That's when their successful era started. They had the aura of a sleeping giant," explained Taliadoros.
The Gunners went on to achieve great things with Graham galvanising a young core which included Tony Adams, David Rocastle and Michael Thomas with his trademark strict discipline.
But as the north Londoners got stronger and the '80s became the '90s, facing Wimbledon always proved an especially difficult challenge.
READ MORE: Theo Foley – the Irishman who deserves more than a footnote in footballing history
It was a trademark Dons blood, sweat and tears performance that earned them a last-minute 2-2 draw at Highbury in '89, providing the perfect conditions for Arsenal to go to Anfield and win the First Division on one of their most historic nights.
Wimbledon talisman John Fashanu and the longer-serving Alan Cork, who scored in all four of the football divisions on their way up, provided the firepower which halted the Gunners on more than one occasion.
In fact, the Dons went over ten years without losing at Highbury between 1987 and 1998 – a remarkable feat considering their domestic standing at the time.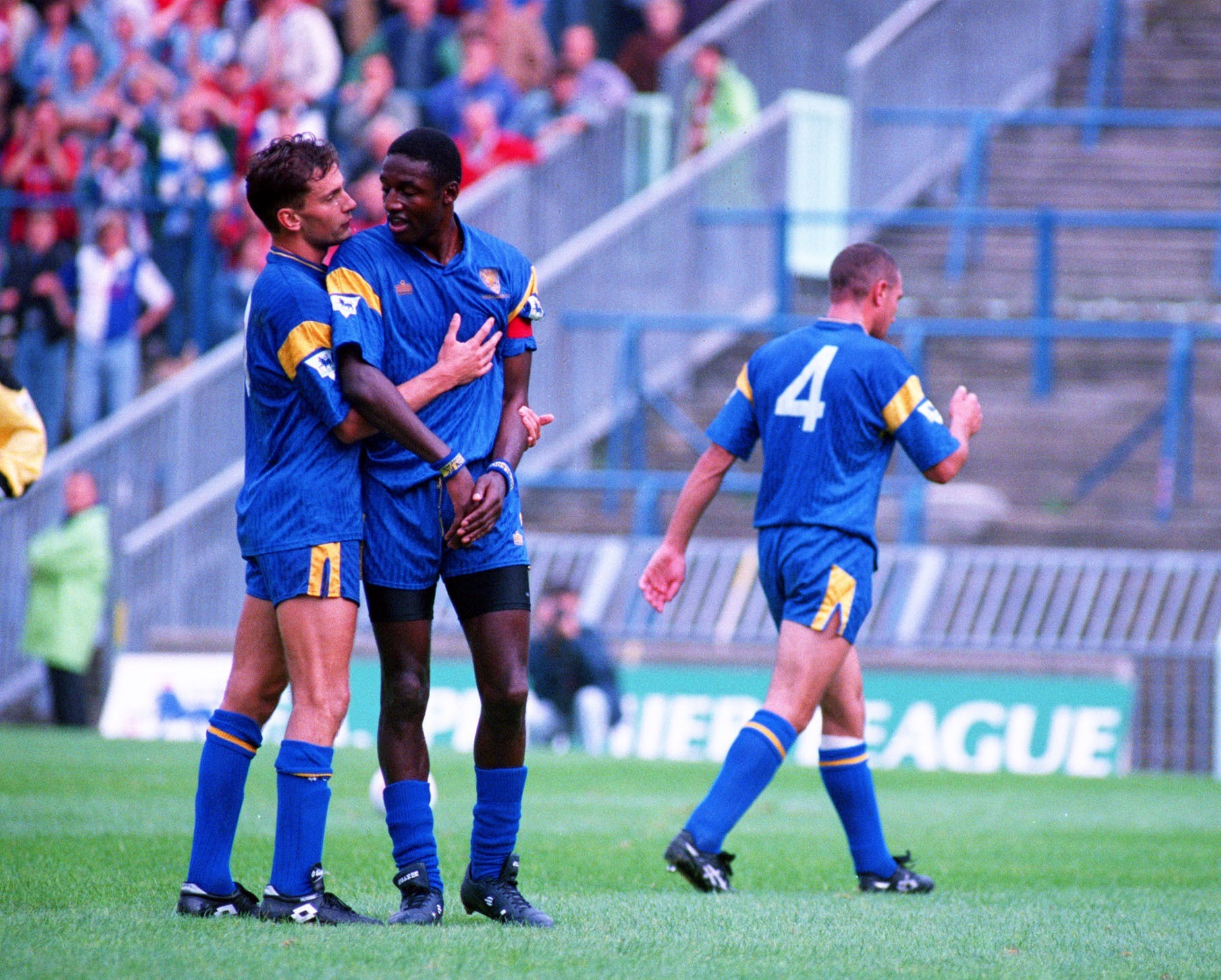 John Scales, who provided stability at the heart of Wimbledon's defence from 1987 to 1994, believes it was a question of both the individual and collective mentality of the so-called 'Crazy Gang'.
"Arsenal was always one of the biggest games. Any game with Wimbledon which was against one of the big six was always particularly special because we always characterised ourselves as the upstarts from south London and we used that to our advantage," Scales exclusively told London Football Scene.
"Walking into the marble halls of Highbury was always incredibly special and it was the natural motivating factor for us.
"The heated floor tiles, the feeling and the history of the stadium made it a very unique place. I loved playing there."
READ MORE: AFC Wimbledon's Plough Lane Bond truly shows 'Home Is Where The Heart Is'
Speaking on Wimbledon's tactical approach which helped the side finish in the top-eight a number of times during his spell at the club, Scales added: "As a team most of the time we were on the front foot, that's how we played, that's who we were.
"Aggressive, positive and no doubt in our heads that we would relish making it awkward for the big teams.
"We never let teams settle into a comfortable pattern and we weren't worried about set-backs – we'd bounce back and we'd have a collective effort between us that wasn't undermined by any players.
"You had to work for each other 100% all the time. Our greatest strength was our collective spirit and the unsettling nature for our opposition which we created whether at home or away."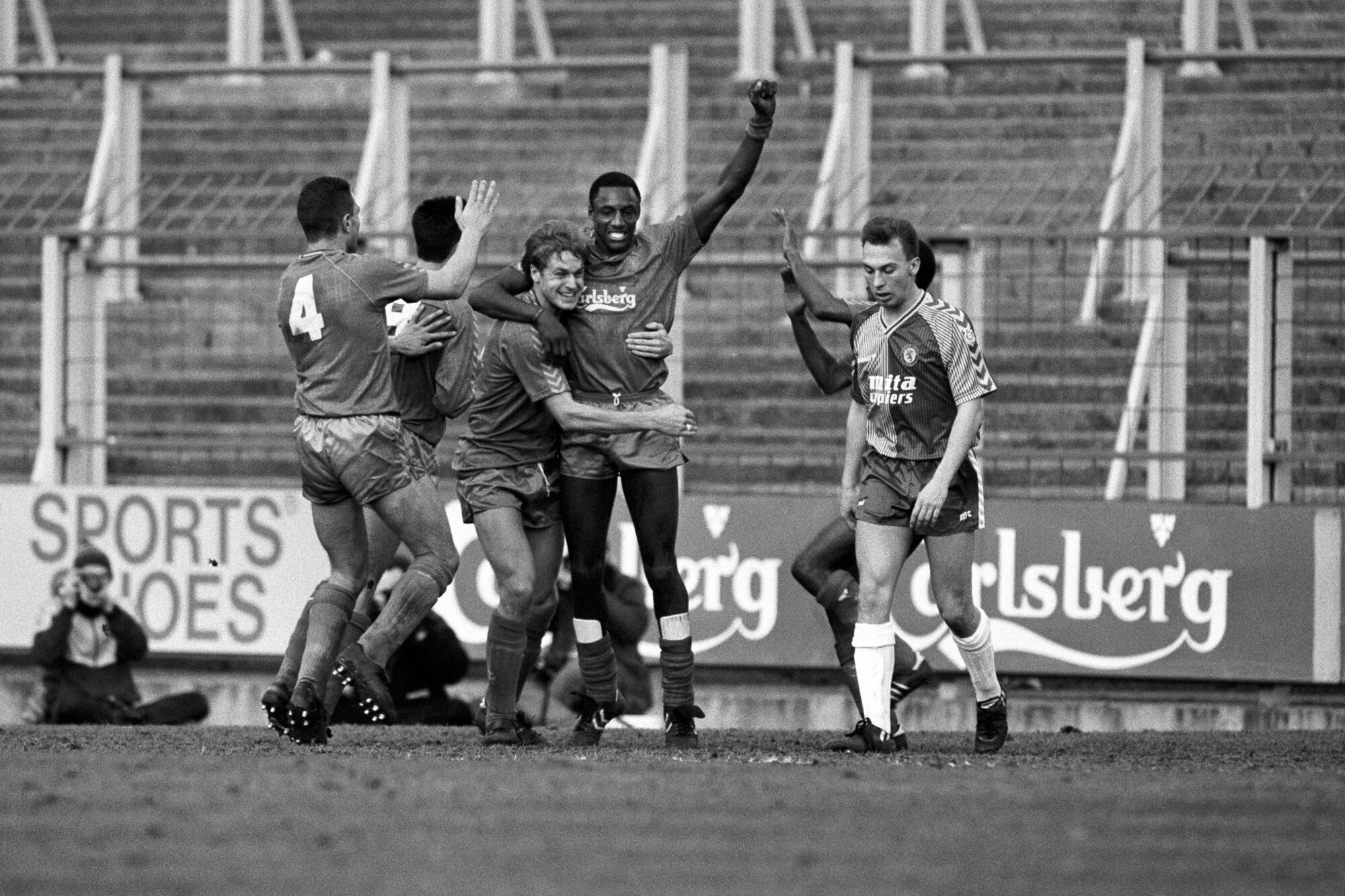 Scales broke into the first-team as a 21-year-old after joining from Bristol Rovers and won the FA Cup with Wimbledon by the end of his first season in 1988.
He recalls facing some of the best players in England during that time against Arsenal in Ian Wright and Dennis Bergkamp, speaking with awe when remembering Wright's "split-second reaction and anticipation of things".
"With Wrighty you could never rest and he would lull you into a false sense of security.
"Bergkamp was just as hard an opponent. When he came onto the scene he took up a position that created space, which in many ways the English game hadn't seen before.
"As a defender we were asked questions that we hadn't been challenged on and we found that incredibly difficult to come to terms with."
Admittedly, the current crop of Wimbledon defenders are unlikely to face as devastating a threat as the combination of Wright and Bergkamp in Wednesday's Carabao Cup clash at the Emirates.
Arsenal have scored a paltry two league goals this season, while Wimbledon's own philosophy under Mark Robinson is almost completely unrecognisable from the '90's mantra, with the current boss implementing a possession-based game.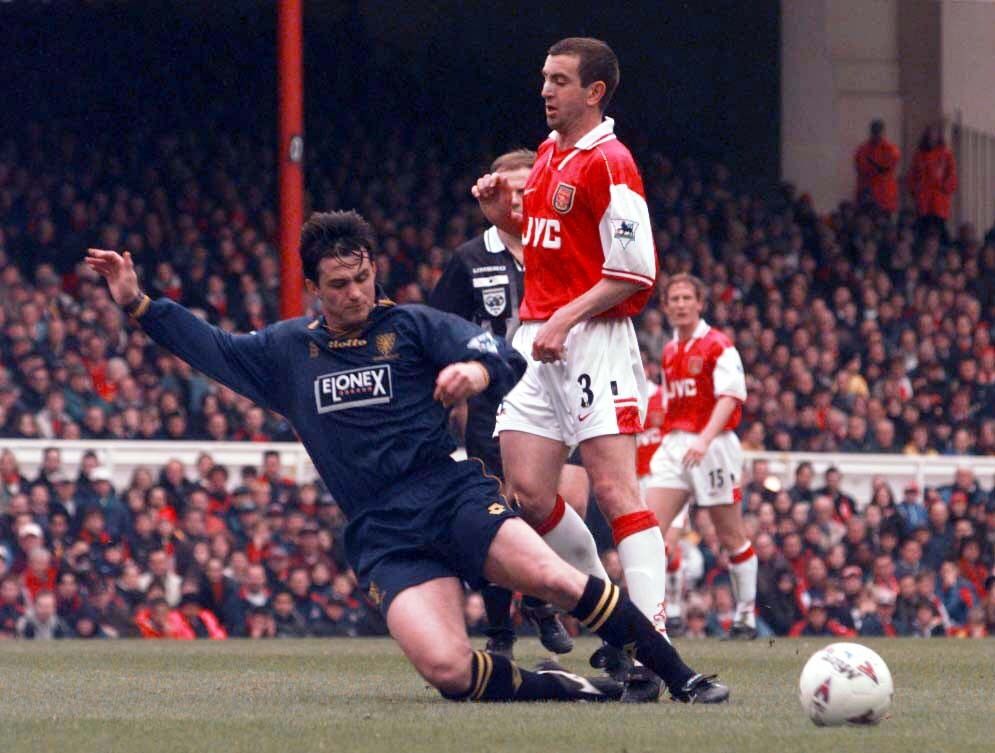 Central to that philosophy is central-midfielder Anthony Hartigan who has been a revelation this season after a period where it looked like his initial promise was drifting away.
The Dons will look to the 21-year-old to not only pull the strings and keep the ball against a side adept at maintaining possession, but also to deliver some of his now-trademark set-pieces in order to grab the away side a goal.
READ MORE: Daniel Ballard on promotion with Blackpool, why he joined Millwall and his Arsenal future
Wimbledon fans will also be keeping an eye on the player likely to be stood in the opposite goal on Wednesday – 23-year-old Aaron Ramsdale who signed for Arsenal this summer from Sheffield United for £24m.
Ramsdale joined Wimbledon on loan from Bournemouth in January 2019, where he went on to guide a struggling side which was 10 points adrift in mid-February to safety in what then became known as the 'great escape'.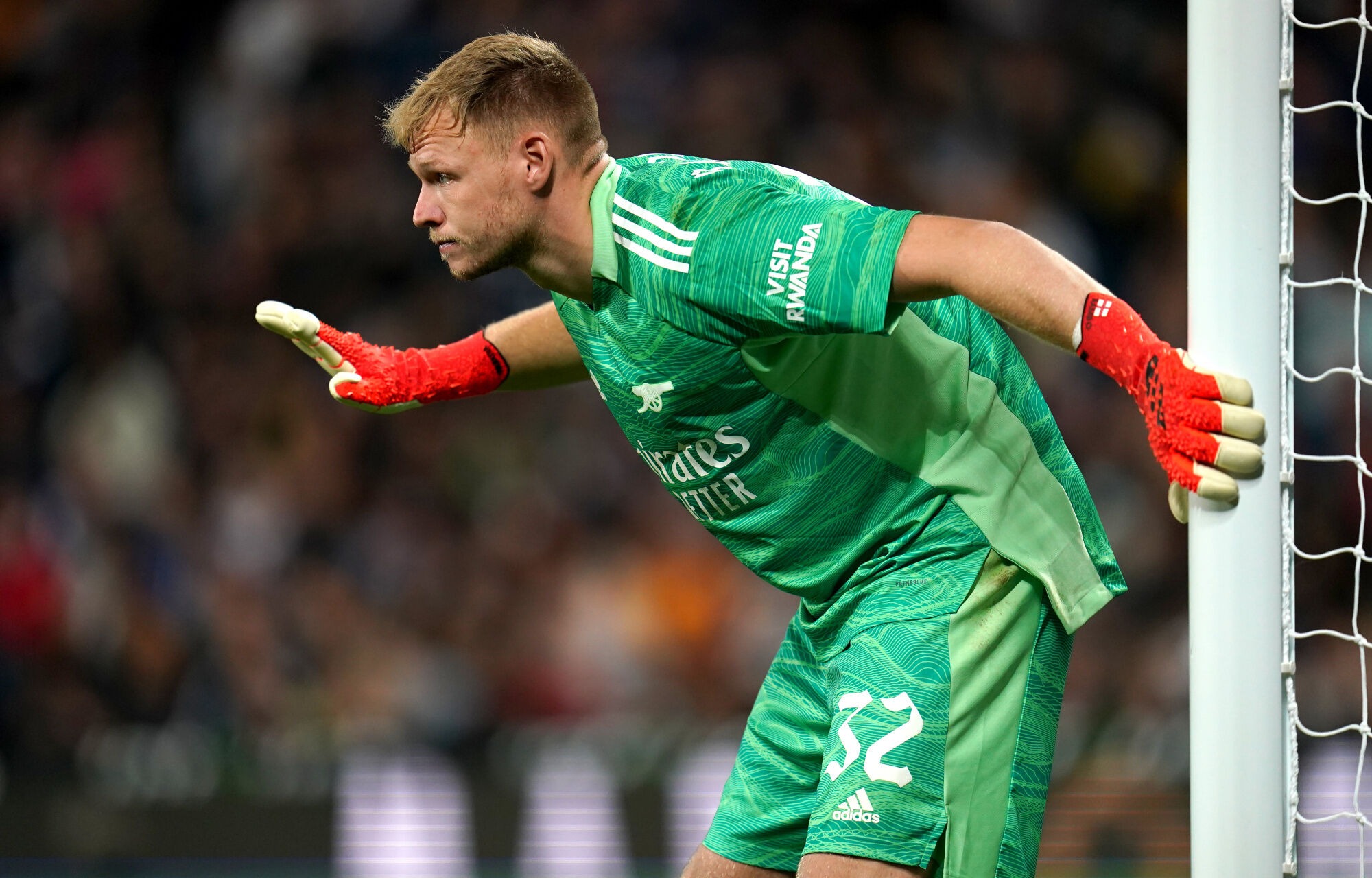 The goalkeeper was thrown into the deep end immediately and forced to deliver sterling performances match-after-match, the most notable coming against Oxford United which will remain long in the memory.
"In the few months he was with us on loan he became an absolute legend," super fan Taliadoros said.
"He was an integral part of the celebrations at Bradford when we secured safety on the final day of the season and even joined in with fans chanting stuff about MK, letting everyone know what he thought of them.
"He's welcome back anytime really. It might be a bit of a bittersweet experience if he knocks us out or makes a few saves but he's very much an honorary Womble in our eyes."
But despite recognising Ramsdale's obvious talents, the Dons are quietly optimistic, if not about knocking out the Premier League giants then certainly the sizable revenue the match will generate for the club.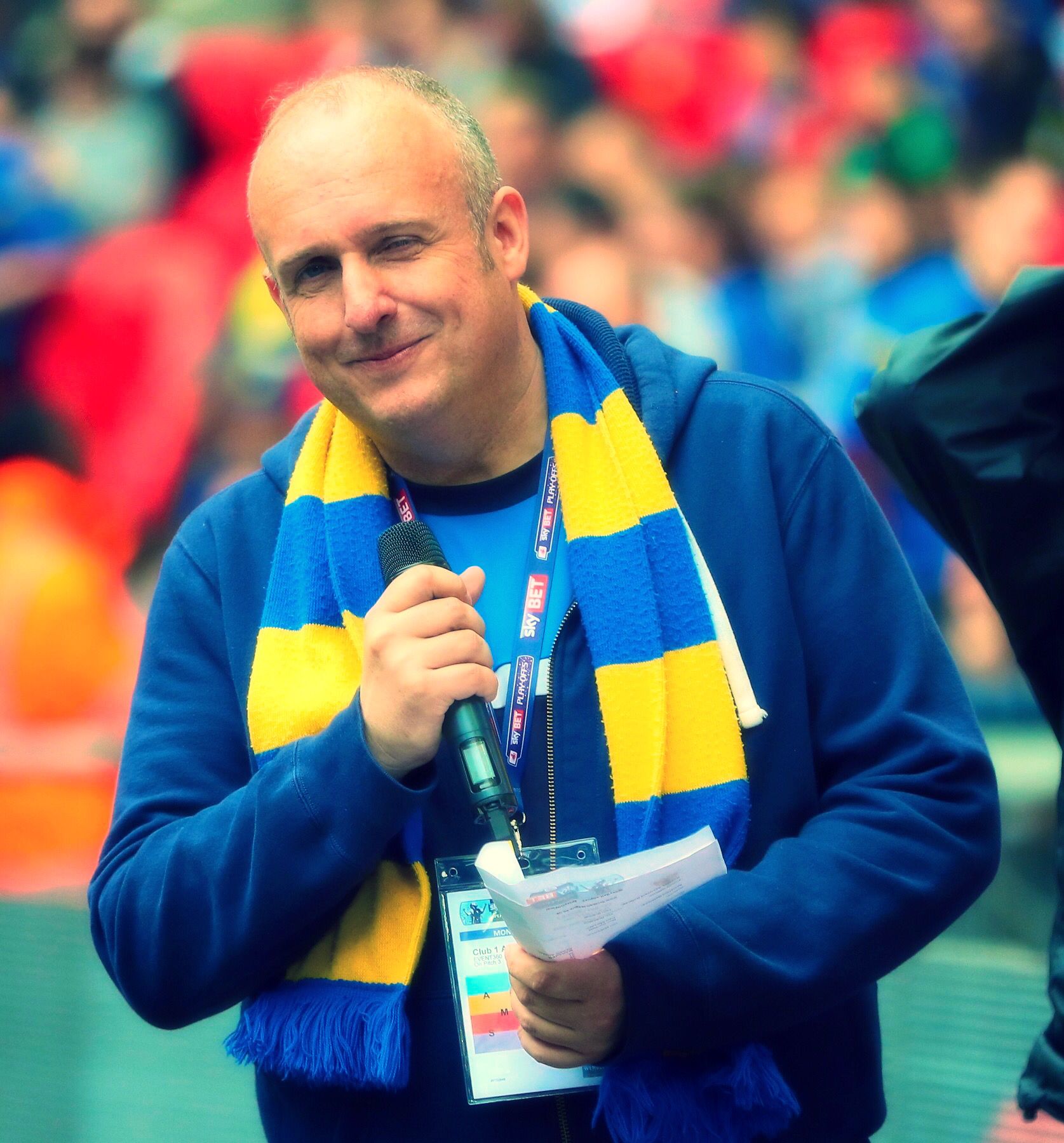 They are expected to arrive at the Emirates in full voice having sold all 9,000 of their allocated tickets and looking to unsettle a side which has been known for its defensive frailties in recent times.
"Arsenal have been on the receiving end of cup shocks in the past – you think back to York City in the 1985 FA Cup. The way we're playing at the moment we're full of goals and we could cause them a few problems," Taliadoros explained.
"There's no reason why it can't be a really cracking cup tie."
Scales, who would have relished such an opportunity during his own playing career offered the same sentiment: "The players have nothing to lose and that's always dangerous for Arsenal.
"I would back Wimbledon to do really well and I'm confident they can get a result."
Whatever historical journeys both clubs have been on over the past 20 years, on Wednesday they once again converge for one night. From a Wimbledon perspective, the Dons will be hoping they won't have to wait as long for the occasion to come around again next time…