4 min
As Charlton Athletic Women continue their historic first season as a professional side this weekend at Durham, the team are once again aiming to be powerhouses of the women's game.
Before being controversially disbanded in the summer of 2007 following the Premier League relegation of the men's team, Charlton Athletic possessed one of the most successful women's sides in the country.
However, last Sunday's 3-1 win over Coventry United in their opening Championship game of the season marked a new chapter in the long road to recovery following the takeover by Thomas Sandgaard earlier this year.
Sandgaard's commitment to the women's cause has not only seen the side turn professional but also new training facilities built alongside a 'One Club' mantra to ensure a more harmonious relationship between the men's and women's teams.
There is a clear desire for history to never repeat itself with former player Karen Hills appointed in March as the manager tasked with guiding the team back into the top-flight of the women's game.
READ MORE: Charlton Athletic's season begins now after slow start to their League One campaign
On the changes so far, Hills said: "It's been amazing. I've been incredibly fortunate to build a club and a team in a short space of time with the support from Thomas (Sandgaard) and the rest of the guys at the main club.
"They've been absolutely outstanding and I've had a lot of good conversations with Nigel (Adkins, manager of Charlton Athletic men's team) as well.
"We have really got that 'One Club' approach now – everyone feels completely integrated and that's hugely important for the women's game.
"I am really pleased we've been able to deliver on the pitch (against Coventry) but hopefully it will be a small part of what is to come from Charlton Women."
Hills knows what it takes to be a winner, being part of a 'Golden Era' between 2000 and 2007 where the side reached the FA Women's Cup final four times in five years, lifting the trophy once in 2005 as well as possessing stars such as Eni Aluko and Casey Stoney.
The 46-year-old also arrives at Charlton having guided Tottenham Hotspur Women through a similar transition from an amateur to professional set-up, ending in the club achieving WSL status.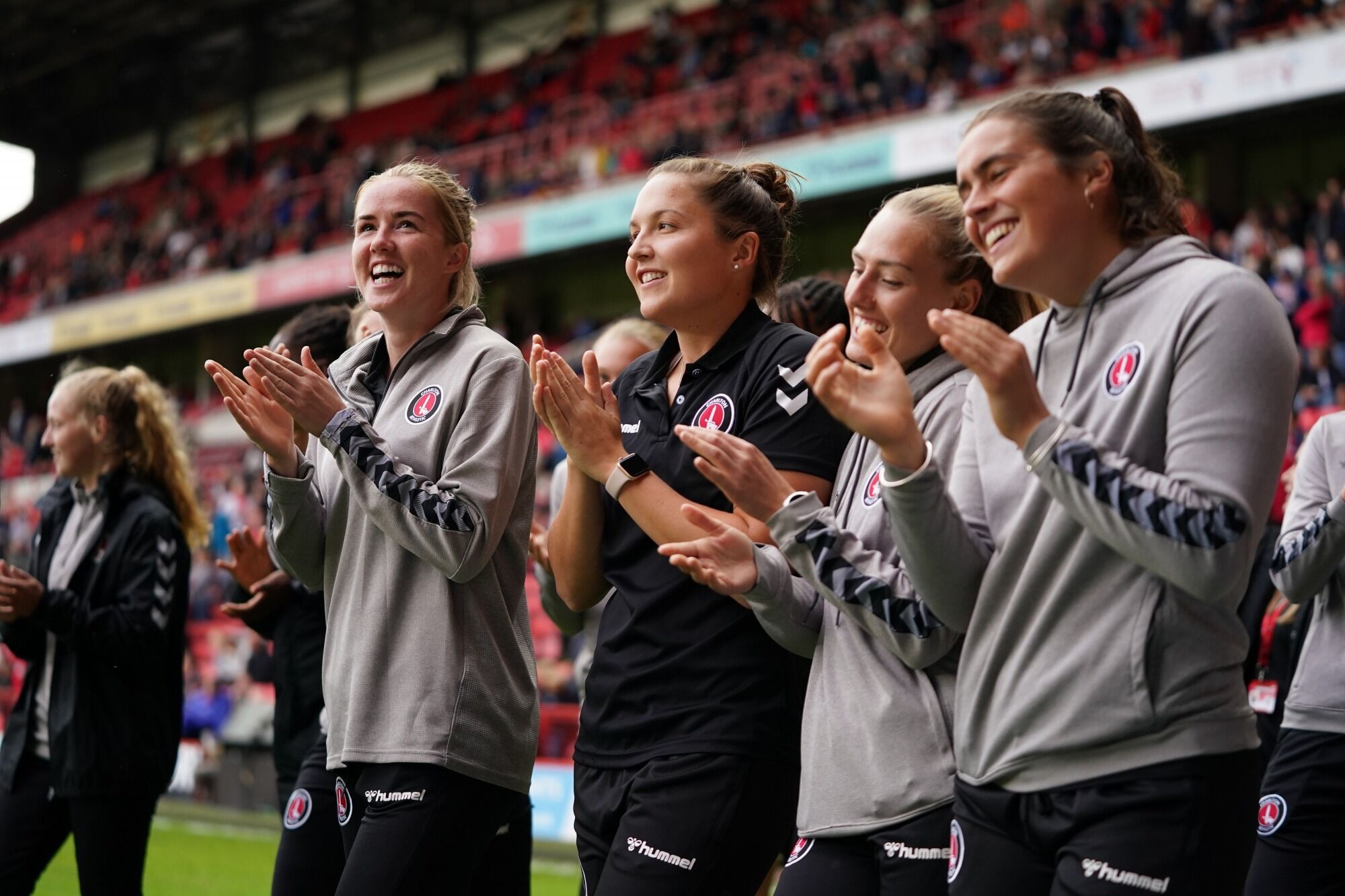 And Keith Boanas, who managed Charlton during that successful period and knows Hills well, is convinced the club are finally heading in the right direction after years of being left in the wilderness.
"She (Hills) has been brought in because of her experience and the hope is that she's got a team to do it at Charlton," Keith Boanas exclusively told London Football Scene.
"They've already given her the luxury of many more resources: better funding and full-time players.
"Full-time players equates to more time spent with them and, crucially, more contact time on the training pitch which is where any coach can make a team better.
"So on paper, they've got everything going for them as a club to get this team back to where it used to be."
READ MORE: Darren Bent- Former Charlton Athletic striker on dream debut, Danny Murphy's delivery and World Cup heartbreak
Boanas is one of the pioneers of the women's game, being one of the first male A-Licenced coaches to get involved with it when he took over the reins of Charlton Women back in 2000.
"People questioned it, but I loved it straight away. I was refreshed by it and I loved the attitude of the girls," Boanas added.
"What I was really good at was developing players, not just as players, but in the mindset as well, helping them to be stronger people.
"That's clearly what's happened with Karen (Hills) through the years and it's clear she cares about the players as people and not just as players."
So far all the signs are positive for the season ahead and if Hills can achieve just some of the success she did as a player under Boanas as a manager, it bodes well for the future for Charlton Athletic Women and the legacy of the club as a whole.