7 min
Joining the club from Ipswich Town for £2.5m in the summer of 2005, Darren Bent went on to become one of Charlton Athletic's most popular strikers from recent years.
Bursting onto the scene with debut goals against Sunderland, the forward found the net 37 times during his two year stint at The Valley, with 31 of those goals coming in the Premier League.
His red-hot form also saw him become the club's 12th-ever England international before leaving the club to join Tottenham for a club record fee in 2007.
Here, My Only Desire's Declan Warrington speaks exclusively to the former Addicks striker about his time at the club….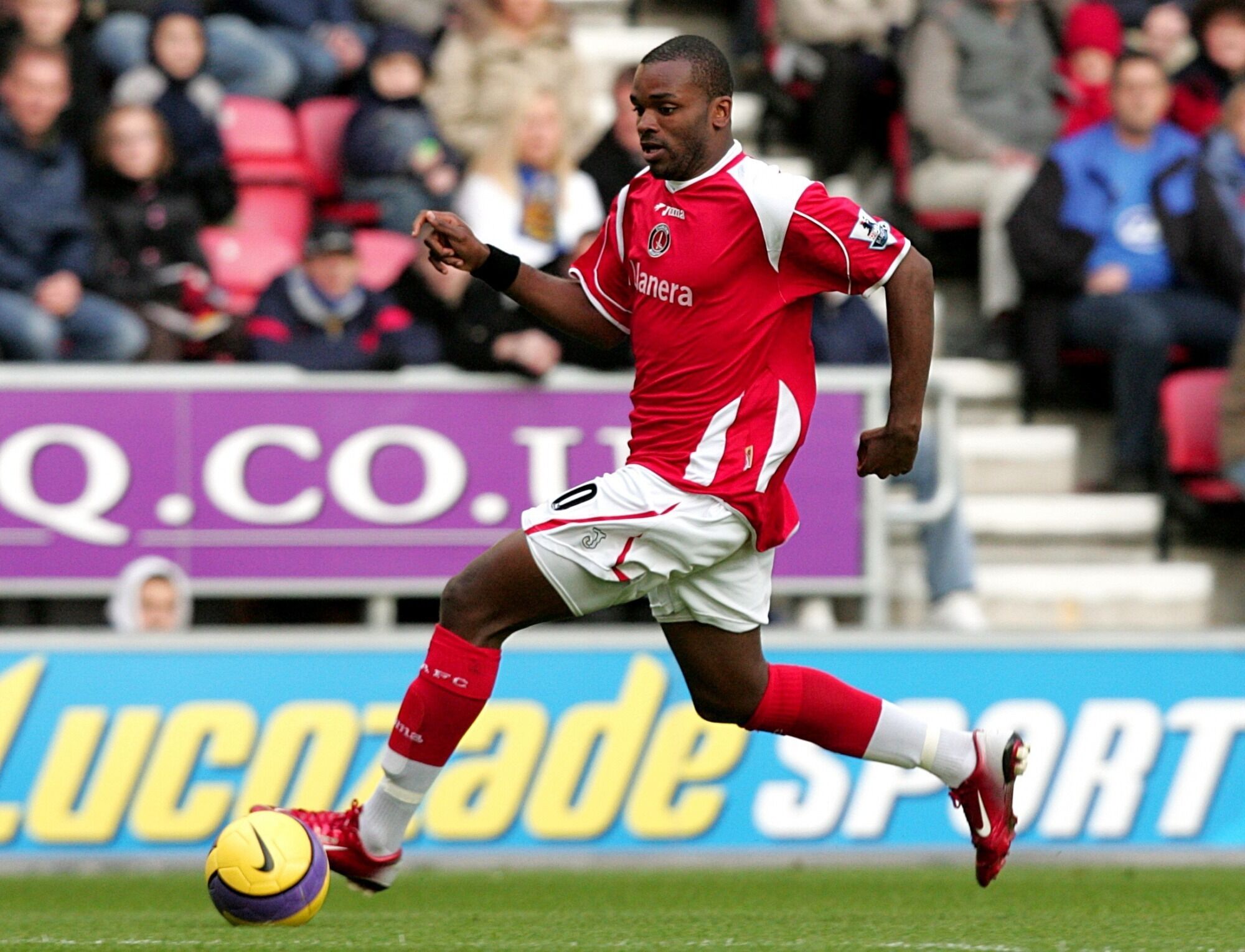 You arrived at Charlton a year after Alan Curbishley had first expressed an interest in you. How crucial was that additional year, maturing at Ipswich, to the impact you had?
I left at the right time. I'd seen so many strikers out of the Championship, like Dean Ashton, playing regular first-team football in the Premier League. Alan Curbishley got the jump on everybody. We had lost in the Play-Offs, and the next day my agent rang and said: 'Charlton are in for you.' When I was given permission to speak to him (Curbishley) he said: 'I've watched you for a number of years now. I've got no doubt you'll score goals in the Premier League. I'm buying you to play, not to make up the numbers. If you come to Charlton you're going to be playing.' That was all I needed to hear.
A lot was made of the influence you and another summer signing, Darren Ambrose, had off the pitch at Charlton. How much did he contribute to your success?
He made a big one. At Ipswich it was deadly – all through the youth teams to the first-team, it was always me and him. Whether on the training pitch or the pitch, he assisted me with goals. We had a real impact playing together. I didn't even know he was coming [from Newcastle]. Next thing I know, Matt Holland says: 'I think your mate's coming.' It helped me settle at Charlton because I had people like Hermann Hreidarsson, who'd been with me at Ipswich, and Matt Holland. Not too long after that Marcus Bent came. There was a real connection between Ipswich and Charlton at the time.
You scored on your competitive debut against Sunderland and your home debut against Wigan, and continued to impress throughout 2005/06.
It maybe helped me a little bit that I'd played against and scored against Sunderland the year before, so I knew what to expect. It might not have been as easy if I'd started the season against Manchester United, but I had a grace period that allowed me to flourish. If you score on your debut it gives you massive confidence; I scored two on my debut and then scored against Wigan. Everything I hit went in. I even got an England call-up after my first games. That first month was like a whirlwind.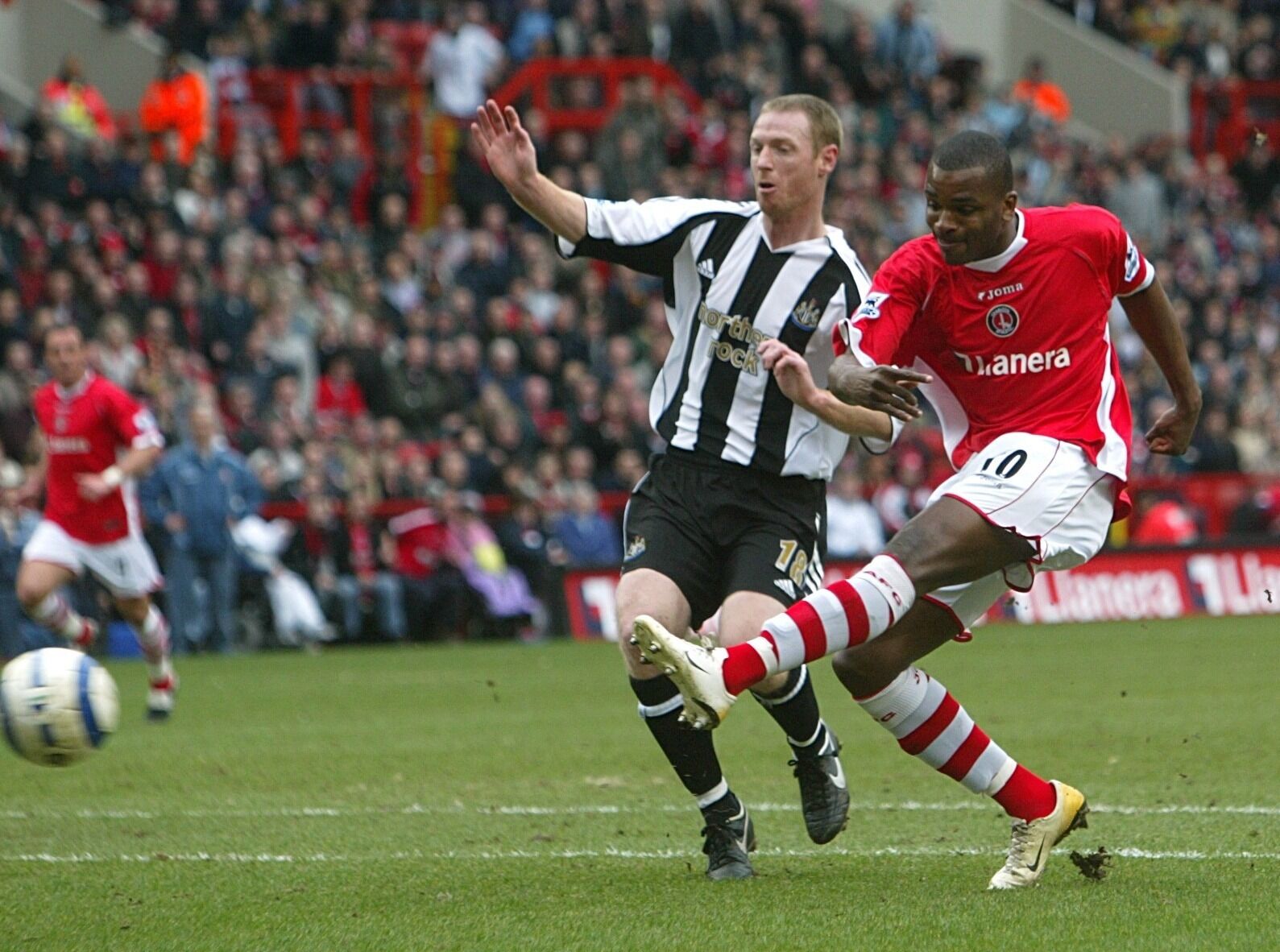 Danny Murphy appeared to relish creating goalscoring chances for you as well…
When I do a 1-to-11 of the players I've played with, Murphy's always in there. The service he was giving me was second to none. When I first signed for Charlton I had a conversation with him. He said: 'Benty, fair play to you. I'd watched you for Ipswich and didn't think you were for us.' Which was quite funny. He really believed in me, and knew that if he gave me opportunities I'd take them; he helped me out in training and was always talking to me; he was a proper pro. He was crucial to my development.
Charlton then had a run of results that was as poor as their start to the season had been impressive.
It was a really weird one. We had that unbelievable run, lost to Chelsea, and went on this downward spiral. I was still scoring goals but it was counting for nothing. We weren't getting the results our performances were worth. Whenever I speak to Curbs, he says: 'We should have done better that season.' He's 100% right – we should have done better. I've always been the same. I've always believed in my ability. I was young; fresh; fit as anything. If a team could create two chances for me, I believed I'd take one. That's how that season played out.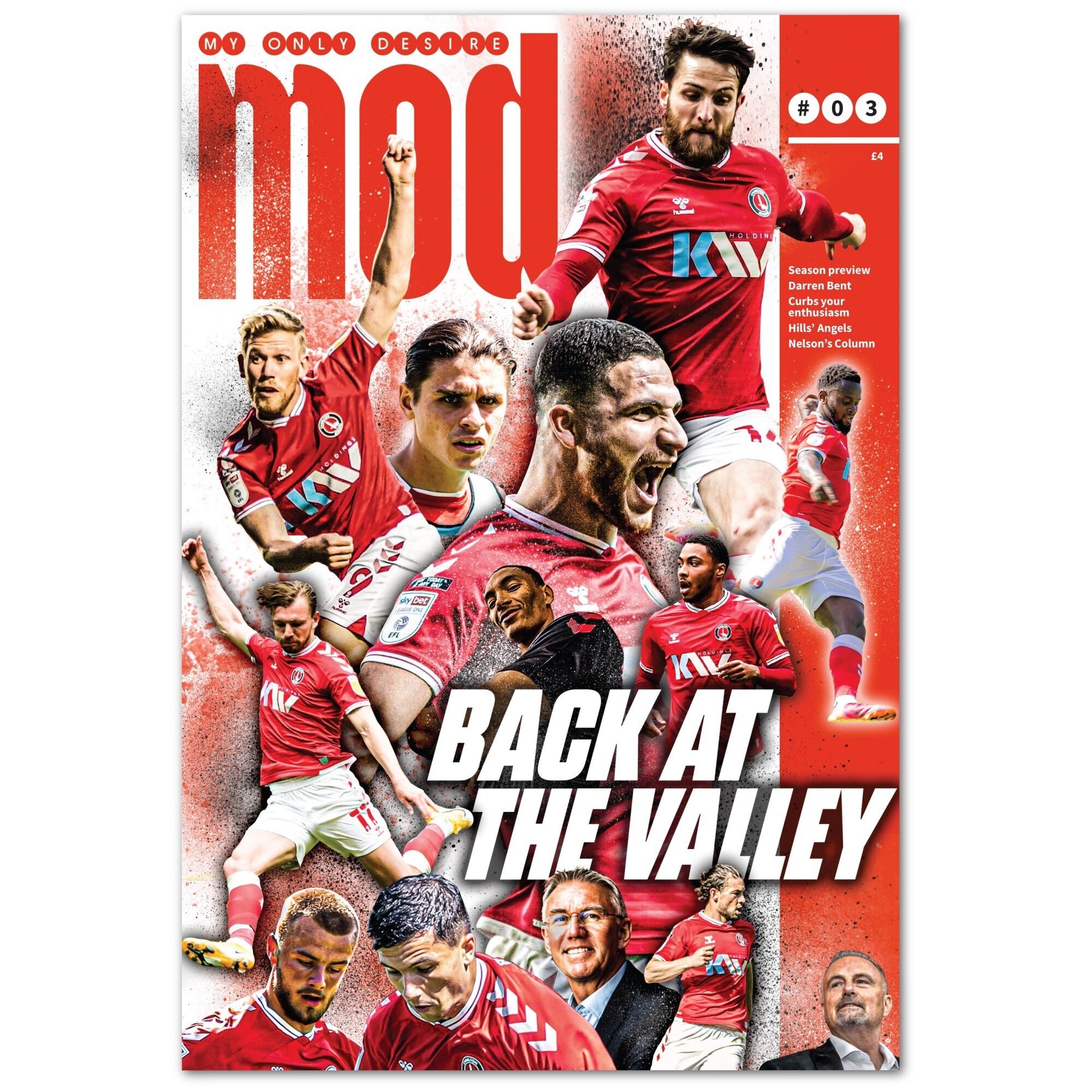 Given your form and that the World Cup was at the end of the season, when Michael Owen broke a metatarsal did you allow yourself to start dreaming?
Yeah, I did. I've always believed whoever's in form should play, and I know there's been times we've picked players based on reputation, which is wrong, but I felt that as I was playing as well I was then I deserved an opportunity. I was optimistic. For whatever reason, Sven (-Goran Eriksson] didn't think that and we went a different route. It wasn't even that I got left out for a seasoned pro, like Jermain Defoe, it was the fact I'd go left out for Theo Walcott, who'd never played before.
[My debut against Uruguay] was a really tough game. I was nervous, and it was the first time I was on the pitch with Beckham and people like that. I probably didn't do myself justice. I completely came away from my natural game, which was staying on the shoulder; getting in behind. I tried to get involved in the build-up a bit too much and went into areas I wouldn't usually go in.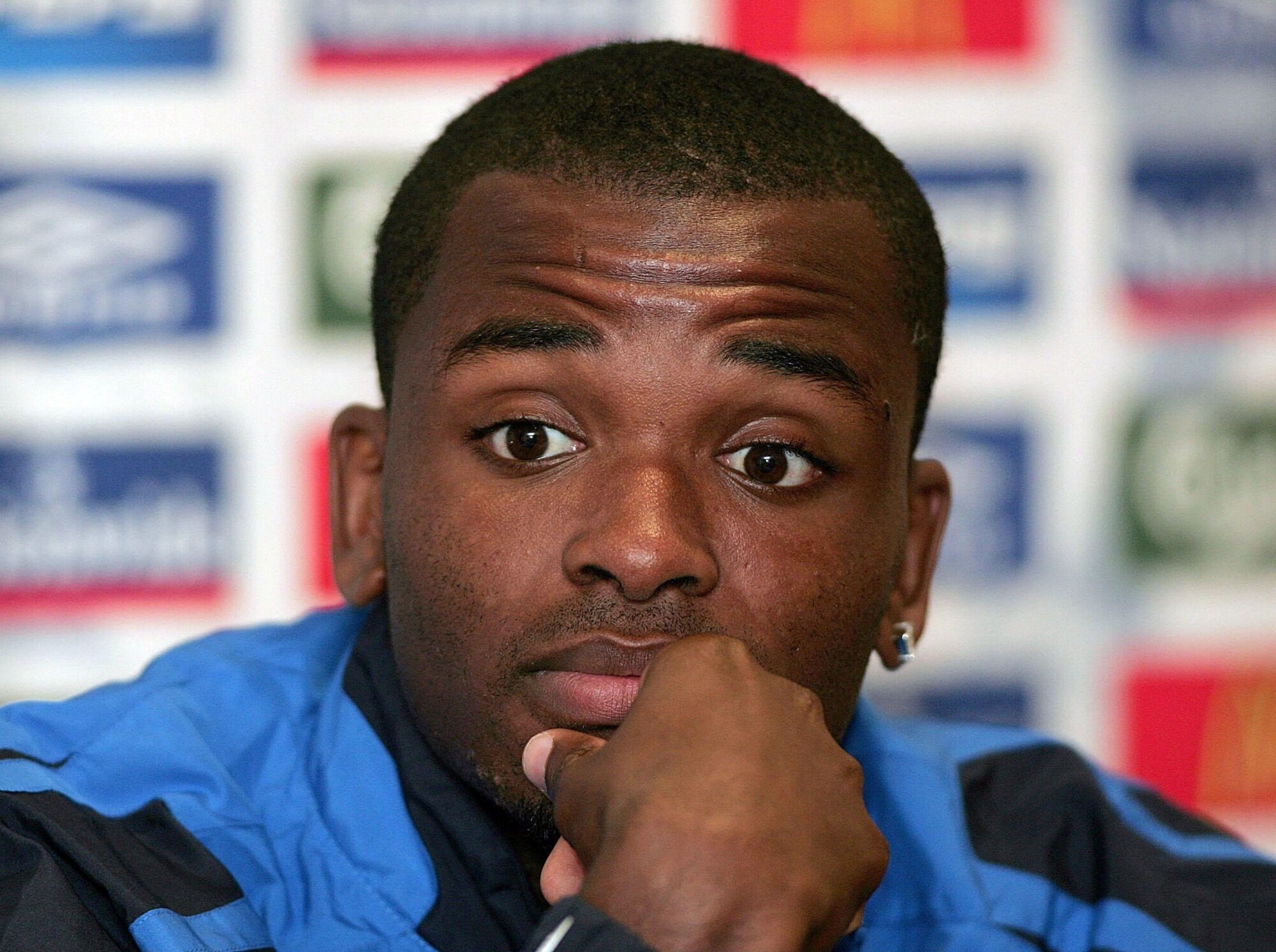 To this day I think to myself: 'Why did I want to do it that way?' Maybe if I'd done better on that debut I'd have got a chance at the World Cup. I was too keen to make an impression. Charlton weren't dominating possession in a lot of games; played on the back foot. Maybe, because I was playing in a team that was dominating and creating chances, I thought I had to get involved. Maybe I over-thought that night. David Beckham, Rio Ferdinand and Ashley Cole were all brilliant, and helped me.
I got 22 goals that season and didn't go – I think about that a lot. I couldn't have played any better. I [also] scored 25 and didn't go in 2010 – because it happened the first time, I dealt with it the second time. I was sitting in the exact same place – my mum's front room – [as] when I got left behind the first time. When [Fabio] Capello called I knew what was coming.
That World Cup was an absolute disaster, and after that Capello said: 'Darren, I made a mistake. I should have taken you. You're going to be my number nine.' When I was in rehab [pre-Euro 2012], I was in constant contact with him. Then he left. The next time I got a call it was from Roy Hodgson. 'Too many times in the past England managers have taken players who aren't 100% fit. I've just got the job. I can't take players who aren't fully fit, so I'm going to have to leave you behind.' When that happened I thought: 'It's never going to happen, is it?'
Read the full article only in issue #3 of MODmag on sale now at modmag.co.uk