7 min
"I want to see us become a pillar of the community, and I want to give young Asian kids a chance to go into the professional game…"
As Sporting Bengal United celebrate their 25th year anniversary this year, first team manager Imrul Gazi is proud of the club's achievements – but is hungry to still do so much more.
Despite dozens of Sunday League teams operating within close proximity of each other across London, Asian men have continually struggled to progress into semi-professional and professional football.
With this in mind, Sporting Bengal was formed in 1996 in the parks of Tower Hamlets, home to the biggest Bangladeshi community in Europe and the highest proportion of UK Muslims, with the club quickly thriving as the best young Asian players came together under one banner.
Senior status was granted in 2005, as well as admission into the Kent league, not only meaning the club was finally acknowledged as a semi-professional side but also providing a much needed pathway.
READ MORE: Hendon FC initiative aiming to fight mental health issues one goal at a time
Speaking exclusively to London Football Scene, Gazi, who is originally from Bradford, said: "Sporting Bengal has always been there for local Asian, Bangladeshi kids in particular, to provide a platform to play mainstream football at an intermediate level.
"It wasn't Step 5 then [back in 1996], but it was still much better and competitive than what they were doing in the Asian League.
"I knew about Sporting Bengal even before I moved to London as it was one of the largest Asian run football clubs in the UK.
"It was a club I always admired so it was always an aspiration for me to be involved with it in some capacity if I ever moved to London.
"But I never considered being a manager, let alone thought I'd be managing a club like this."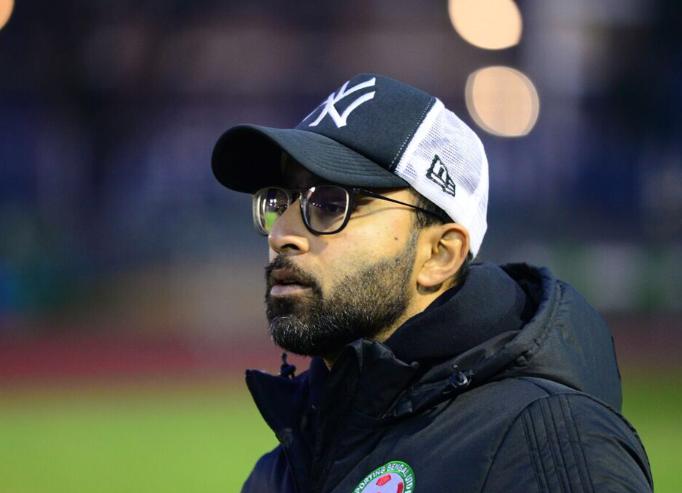 Gazi himself played amateur football in the lower leagues before undertaking his coaching badges and managing Sporting Bengal's youth team, guiding them to league title success in four consecutive years.
Sporting Bengal's first team at the time was managed by Anwar Uddin, a man whose professional career was everything the club stood for, with Uddin being the first man of Bangladeshi origin to play professional football in England as well as the first British Asian to captain a side in the top four divisions of English football.
Uddin guided Sporting Bengal to their highest league points tally in the 2015-16 campaign, his sole season in charge, before leaving the subsequent summer.
And it was Gazi's passion for the club as well as coaching experience that made him the obvious choice to succeed Uddin.
READ MORE: Tooting & Mitcham United – the community club who continue to defy the coronavirus odds
"The younger kids I had been so successful with were now starting to become 16 and 17-year-olds, so they were pushing to play in the senior side – and I was keen to get them involved," explained Gazi.
"But to actually be given the opportunity to manage Sporting Bengal, is still probably one of the proudest moments of my footballing career to date."
With just nine of 3,000 players in the Premier League and EFL of South Asian heritage in October 2019, club captain Rokib Choudhury's own footballing journey is symptomatic of what many young Asians face – and how Sporting Bengal has been there to offer them a lifeline.
Choudhury came from a good football background, playing locally before being scouted at the age of 10 by Sunday League side Senrab, who boasted the likes of John Terry, Sol Campbell and more recently Ezri Konsa as players to come off their production line and into the professional game.
"When I found out (of Senrab's interest) I thought I was going to be the next big thing, but there were many things going on as well as subscription fees and other things, so unfortunately we couldn't afford to sign up," Choudhury said.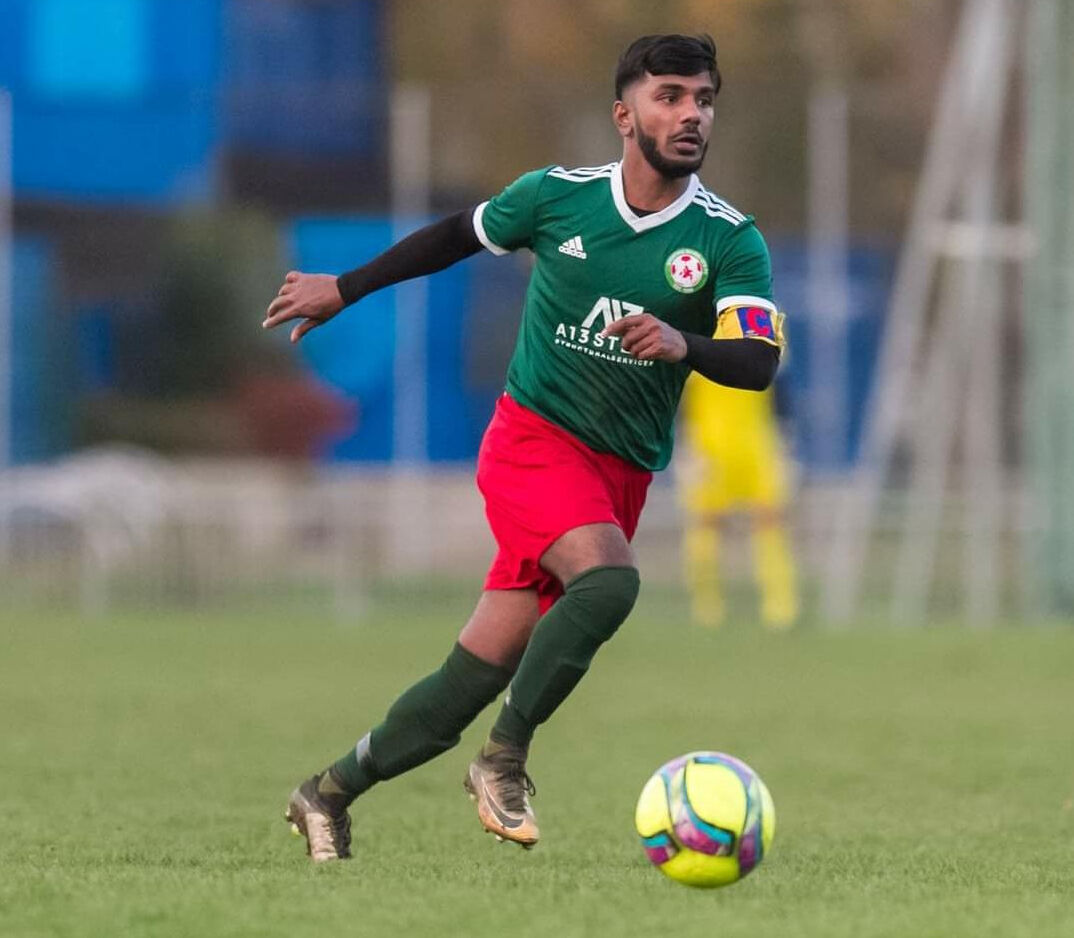 Choudhury then spent time at Leyton Orient's youth team – one season voted Players' Player of the Year before leaving at the age of 16 due to a lack of direction, as well as a feeling internal politics was aiding the progression of others to his detriment.
"I remember one boy being quickly progressed into the Centre of Excellence and later a coach told me it was because his parents were pressing for it: I was being promised it'd be me next but it never happened," explained Choudhury.
A period of disillusionment set in with Choudhury playing Sunday League football to keep fit- before Gazi saw his talent whilst playing for an amateur side and quickly offered him the opportunity to play semi-professionally before his eventual rise to be club captain.
"He saw me and a couple of my friends playing for our own team, and told us to come to the trials and then to training sessions – it just started all from there really," Choudhury added.
READ MORE: Wealdstone ready to cherish National League return after long and winding road from near oblivion
With the Coronavirus pandemic severely affecting the past two seasons, the current campaign likely to be abandoned, it has given those involved with the club time to reflect on the past 25 years.
"We've evolved into so much more than just an Asian team: we are now a team that represents all of Tower Hamlets as a borough, which is diversity", Gazi said.
"When you talk of Sporting Bengal, you talk about diversity, and they go hand in hand."
"How many Asians have played in the FA Cup? Because of Sporting Bengal alone, you could quite confidently say over 50 kids from Tower Hamlets have. Where else could you say that?"
One thing is certain, Sporting Bengal United are helping transform the perception of Asian footballers, providing the new generation with a genuine platform to get themselves into the elite level of the game, and who knows, one day not just the FA Cup but an FA Cup final as well…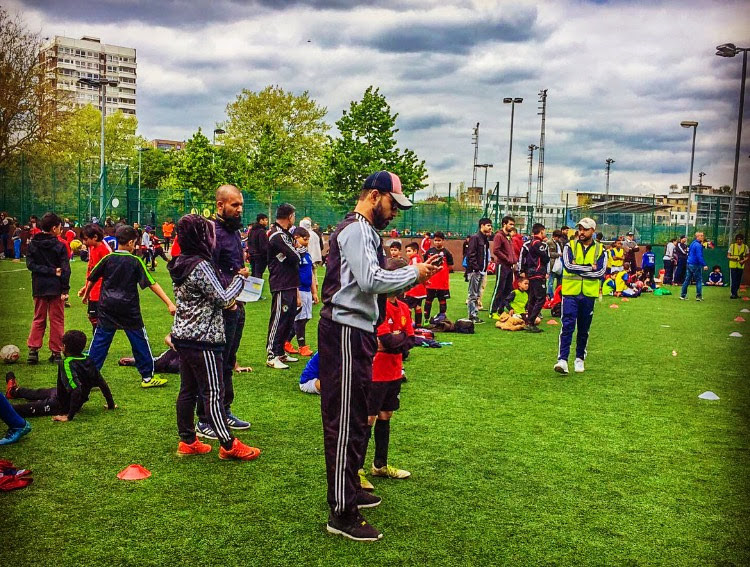 'Nobody really helped us, we did it all ourselves'
Aroz Miah has witnessed the growth of the club first hand, starting as a player in 1996 before rising to become chairman of the Sporting Foundation – the organisation created to run the club from boardroom level which comes into contact with approximately 5,000 people annually.
Reflecting on the club's inception, Miah said: "The early years were tough…we didn't have the infrastructure, the knowledge and experience of organised football – a lot of our football was played within estates and in unregulated matches.
"The squad was 30 men, and in terms of coaching, we didn't really have any qualified coaches as such, so we just took people who had [previous] experience in it.
"Sporting Bengal is a great story, a great success for the Bangladeshi community and in particular the younger people back then, because nobody really helped us in terms of organising it – we did it all ourselves.
"It wasn't the FA, the LFA or the local council that helped us – we helped ourselves, so it is a marvellous story."
So what are the aims for the club looking forward to another five, 10 or 15 years?
A proud Miah replies: "We want to become the leading grassroots team which inspires the next generation of footballers, and a torchbearer for good practice."