4 min
For clubs like Tooting & Mitcham United of the Isthmian South Central League the latest national coronavirus lockdown has brought familiar feelings of anxiety and uncertainty.
Government restrictions have seen football classed as 'non-elite', steps three to six in the National League system, suspended in the infancy of the 2020/21 campaign.
However, unlike in March, this latest set-back has not come with the side in the final throes of a promotion push with a Play-Off place cruelly denied as the season was first suspended and then eventually abandoned.
But for Tooting & Mitcham, a club deeply ingrained in the local community, it isn't just potential points and matchday income that has been lost when the country was forced to grind to a halt.
"Tooting is blessed with having fabulous facilities – we've got two 3G pitches, the grass stadia pitch, a function room, a bar, gym and a soft play area," Chairwoman Caroline McRoyall exclusively told London Football Scene.
"So when lockdown came and everything came to a halt, all of a sudden there was no income.
"It wasn't just the income from matches [that stopped], the income of rent from soft play providers but the rent for the pitches as well.
"And on top of that you still have bills that have to go out for rubbish collection and other utility bills and, while some staff were furloughed, others still had to be there. It was a difficult time."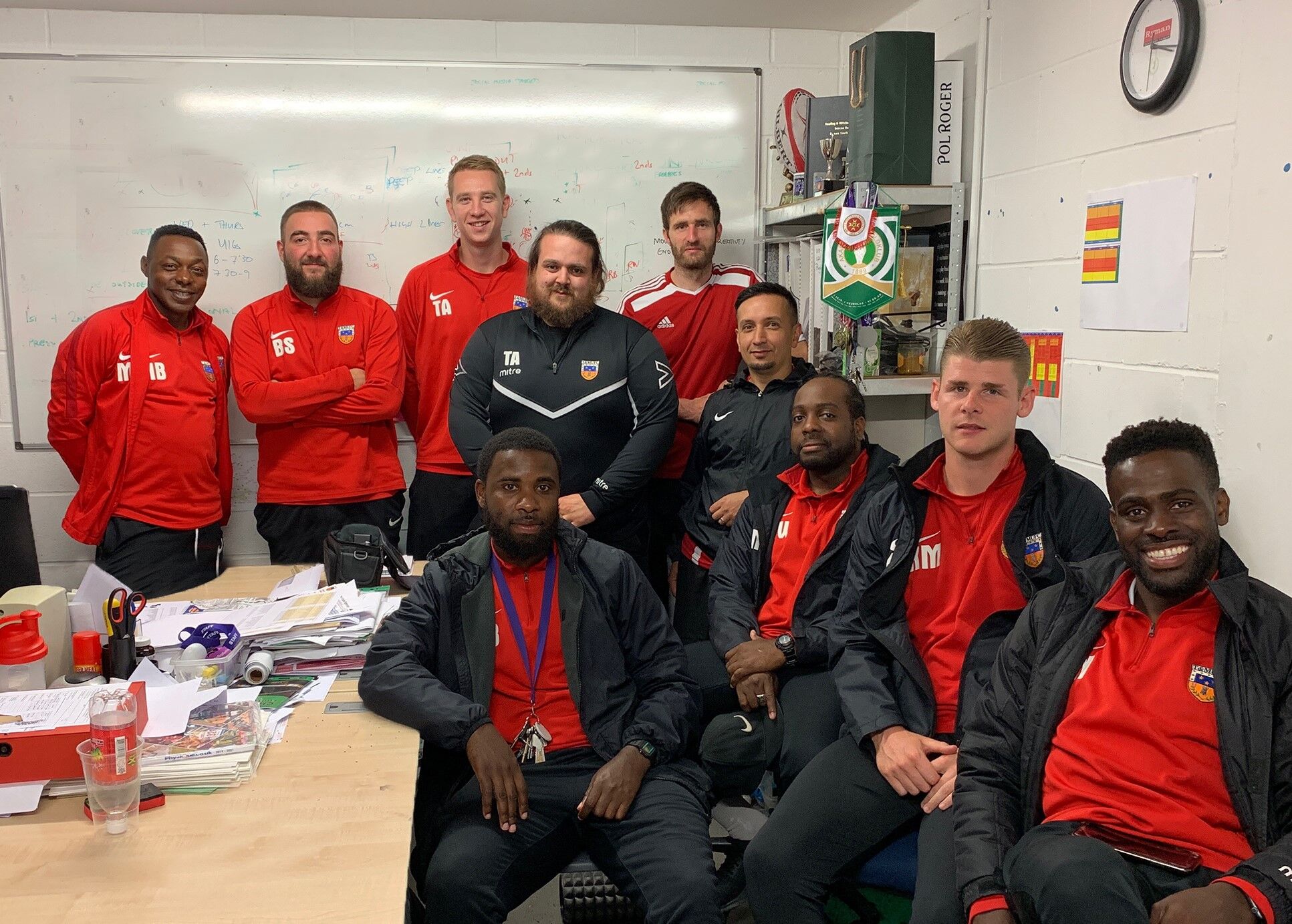 The situation has forced the club to look at new and unique ways to generate income not only to protect their on-field future but also their community activities.
The club set-up a crowdfunding campaign asking supporters to make donations for a chance to be entered into a prize draw which included the chance to win a Tooting & Mitcham shirt signed by former star and current West Ham United player Michail Antonio.
The target of £10,000 was raised within a month of the campaign going live with other initiatives such as a sponsored run around the pitch by joint First Team managers Cornelius Nwadialor and Ashley Bosah as well as coach Myles Warren helping boost the funds.
READ MORE: Wealdstone ready to cherish National League return after long and winding road from near oblivion
As two of only a few black managers in the game, Nwadialor and Bosah not only epitomise the spirit of Tooting & Mitcham but are also representative of the diverse nature of the club and it's community.
On Tooting & Mitcham's work both on and off the field, Nwadialor said: "We go the extra mile – we've got different ages, backgrounds, religions, sexualities, everything.
"That's why, when people come around the club, they are wowed by it and what we're trying to do."
The club has also been keen to recognise the efforts of the local hospital in the fight against coronavirus with a recently donated advertising board used to promote it's charity.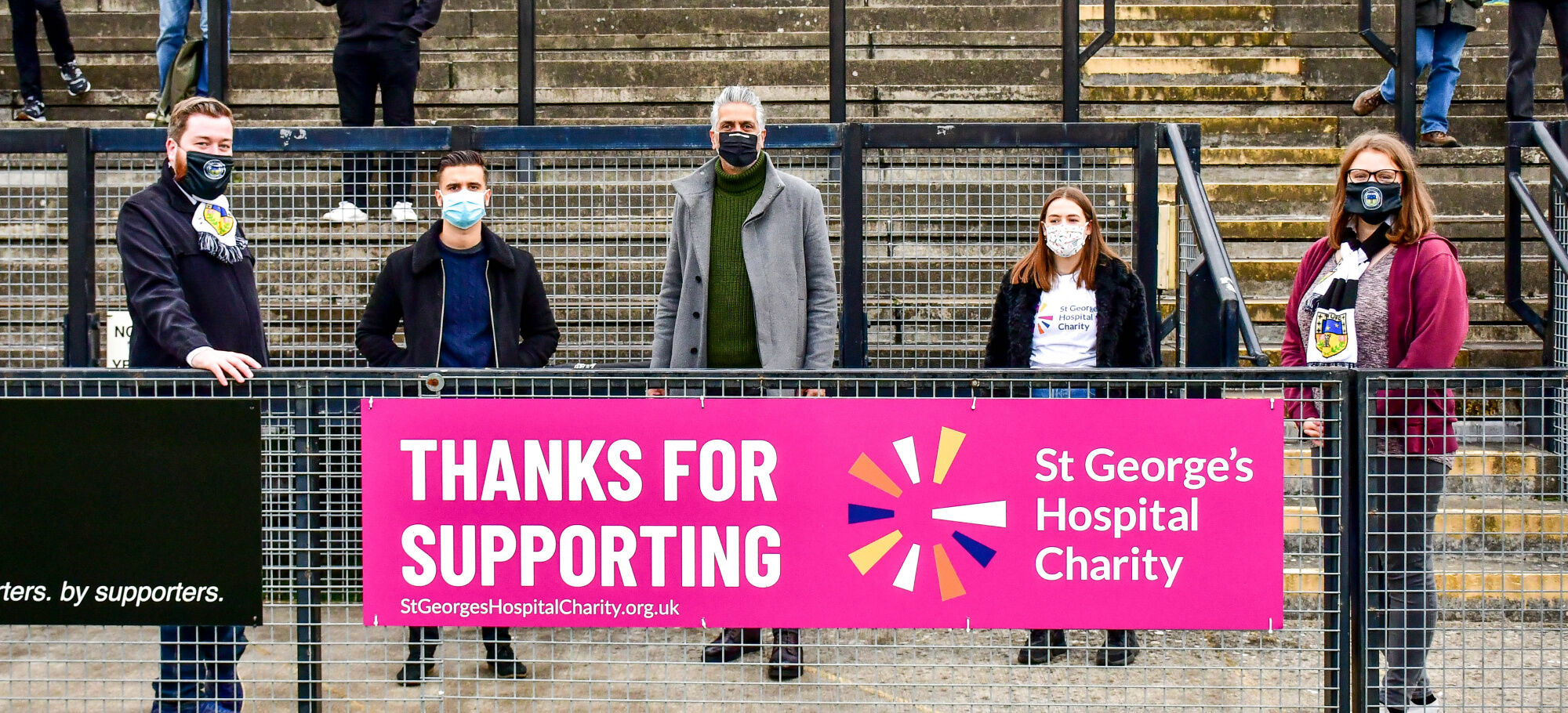 "We've always had St George's Hospital teams play on-site so when two fans decided to donate their advertising banner following the crowdfunding campaign we wanted our fans to know more about the St George's charity," McRoyall explained.
"Everybody is willing to support the local area and a lot of people have grown up around Tooting and they know how important the hospital is."
The club has also been awarded with a Football Foundation grant totalling £6,800 to help the club maintain its facilities and services during these unprecedented times.
However, Tooting & Mitcham are determined their good work does not end there, with plans to create more sporting facilities on their Imperial Fields ground.
This involves developing affordable housing on the site with profits derived from the accommodation block reinvested into providing new sporting facilities for the community.
The proposals have been passed by Merton Council and now subject to Greater London Authority approval.
With so many positives, it seems that, despite the current pandemic and ongoing uncertainty facing the entire footballing world, Tooting & Mitcham United are determined to not only survive, but also to thrive.