5 min
While Johnnie Jackson's new-look AFC Wimbledon may have brought an unexpected sense of optimism this season, results at Plough Lane threaten to dampen the revitalised spirits.
The Dons sit just three points off the League Two Play-Off places after 15 games and on their travels not only remain unbeaten but boast the best away record in the league (collecting 16 points from a possible 24).
However, the same cannot be said for their home form – the 4-2 loss to Accrington Stanley meaning Wimbledon have now won just one league game from seven with only struggling Harrogate Town and Forest Green Rovers owning worse home records.
Speaking to London Football Scene, Wimbledon boss Johnnie Jackson admitted he and his staff are unable to put their finger on their home woes, saying: "We approach every game, home and away, with the same mentality, belief and plan to go and win the game.
"The Bradford game we should have won. The Stockport game perhaps we could have got something and certainly some of the draws we should have won.
"Before tonight (against Accrington), performance levels have been really good, it just hasn't quite happened here for whatever reason."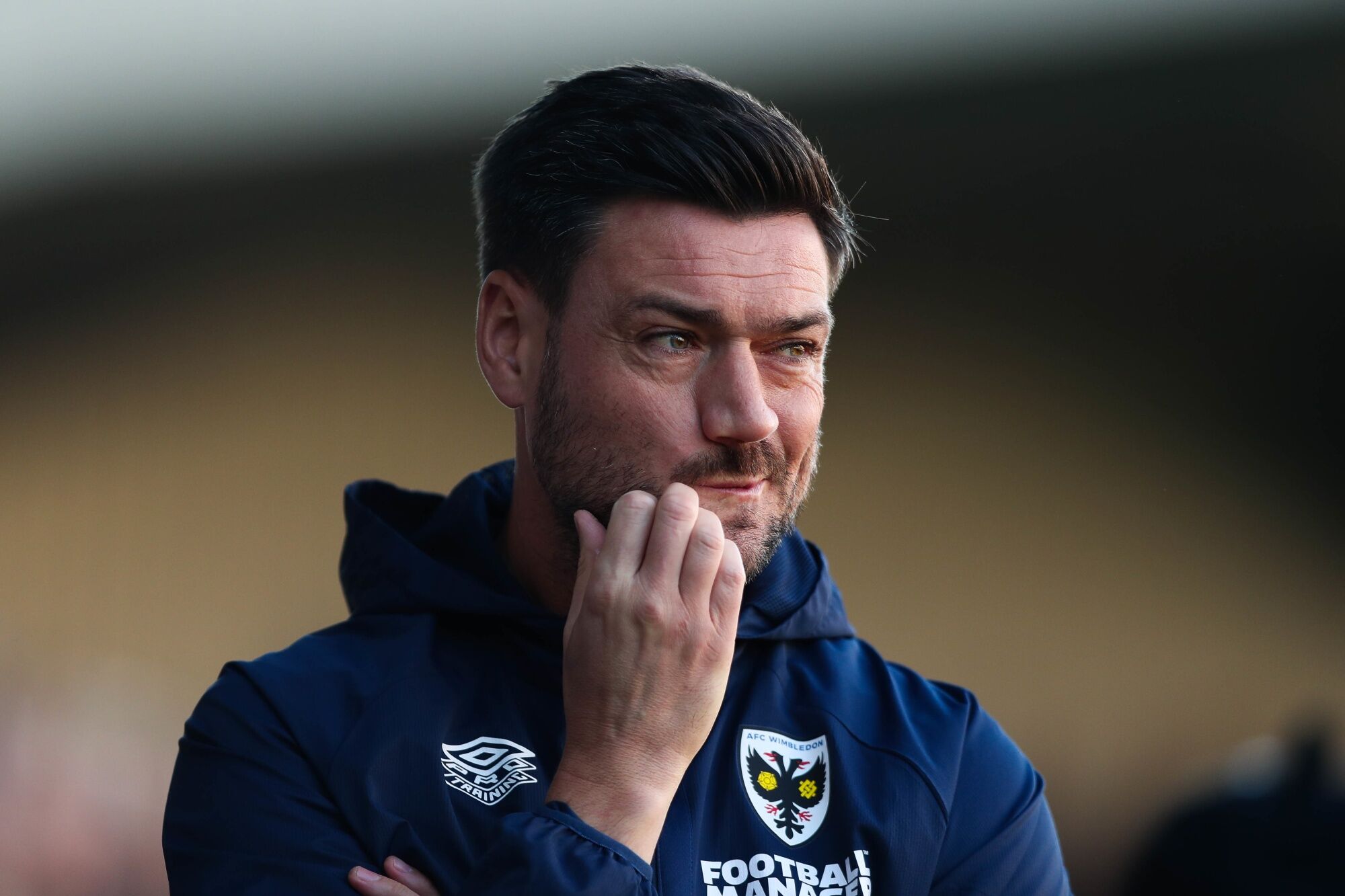 It sounds clichéd but there are fine margins with much of Jackson's assessment accurate – Wimbledon have played well in the majority of their home games as well as producing a memorable League Cup First Round upset against Championship side Coventry.
Similarly, their opening home league game of the season was a more than admirable draw with much-fancied Wrexham before a similarly strong performance against Forest Green a fortnight later merited three points – only for a Troy Deeney goal 15 minutes from time mean forced the side to settle for a second consecutive 1-1 home draw.
September's draw with Crewe had the potential to be the side's first of the campaign as they dominated, racing into a 2-0 lead at the break before a scrappy equaliser in the 10th minute of second-half stoppage time thwarted their hopes.
READ MORE: Johnnie Jackson's new-look AFC Wimbledon inspiring a sense of optimism around Plough Lane
Although Crewe are another side that have had a strong start to the season, the Dons were wasteful in front of goal, a similar story in their 1-0 defeat to Bradford in which Jackson lamented: "It was a game I feel we should have won, never mind lost". 
The Bantams' winning goal was against the run of play which is quickly becoming the story of Wimbledon's Plough Lane season as the side continue to lack a cutting edge.
One player who brings that quality in the final third is Ali Al-Hamadi, a player who has endured a stop-start season so far due to a pre-season ankle injury and subsequent international call-ups for Iraq.
The 21-year-old was in dazzling form in Wimbledon's only home victory of the season – grabbing a hat-trick in a 4-1 win over Tranmere Rovers but the Dons have been denied his services in both home losses to Stockport and Bradford.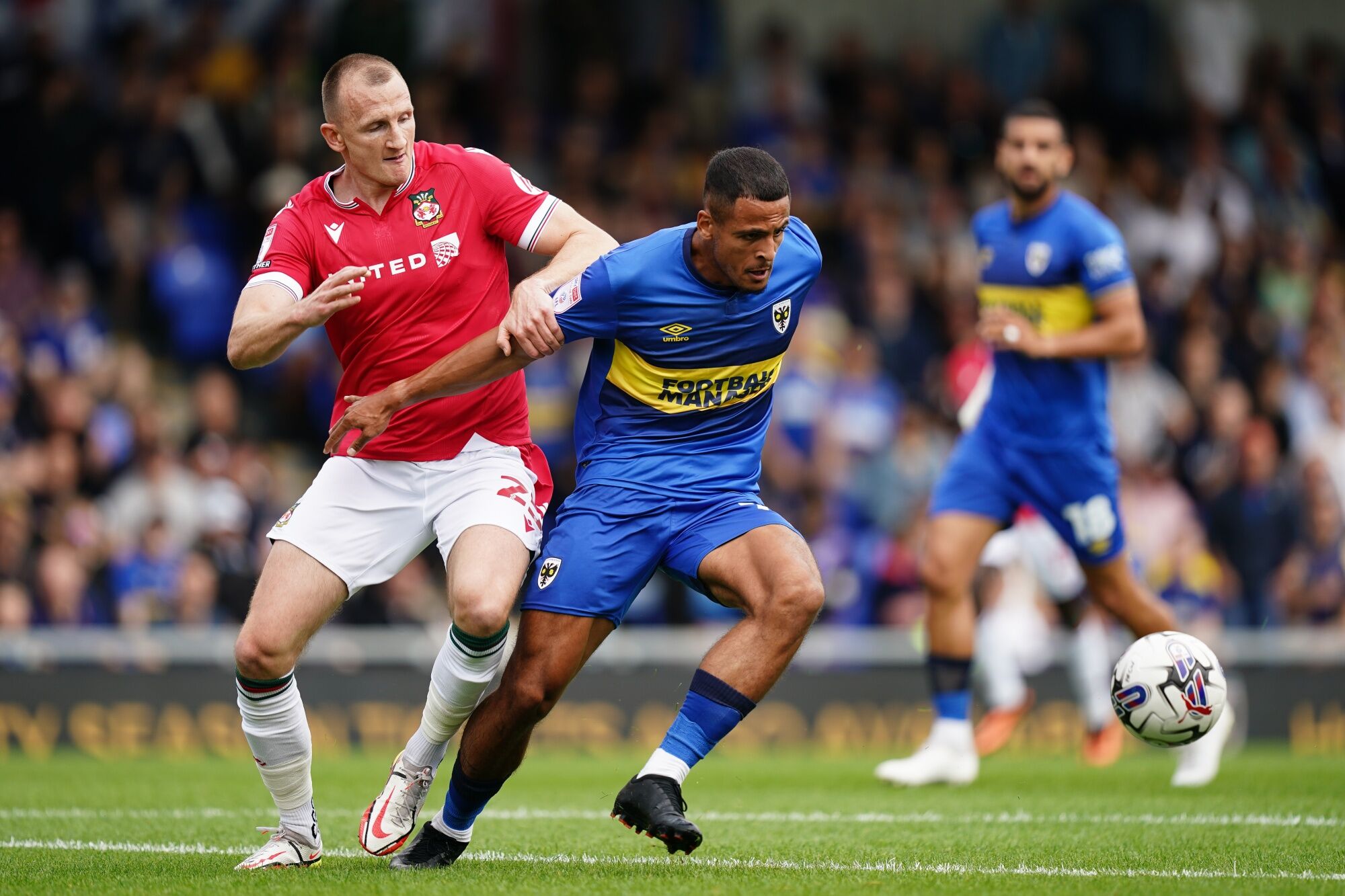 Al-Hamadi does so much of the Dons' heavy lifting up front when it comes to goals, while Omar Bugiel and Josh Davison are valuable backups in the second striker role, doing most of the 'dirty work' in running tirelessly, pressing and harrying the opposition defence.
When Al-Hamadi is unavailable, the question of where the goals will come from raises its ugly head; neither Bugiel or Davison are considered natural goalscorers while James Tilley's red-hot start to the season, providing seven goals in just a dozen games, has also cooled.
Jackson and the rest of the management team may have done an excellent job in rebuilding the squad over the summer but this situation highlights there is still work to be done.
READ MORE: Football Finances – how Brentford, Fulham, Millwall, QPR, Charlton Athletic, AFC Wimbledon, Leyton Orient and Sutton United fare
Injuries have not helped the predicament either with Wimbledon missing seven of their typical starting XI for the visit of Stockport.
Defensive absences have particularly hurt, although captain Jake Reeves and fellow midfielder Armani Little have also missed significant time this season.
While players avoiding the treatment table will continue to help the cause, perhaps a lot of Wimbledon's home woes point to a deeper, psychological issue.
Historically, fans do not need to be reminded how their club was taken from them and relocated to Milton Keynes in a franchise form.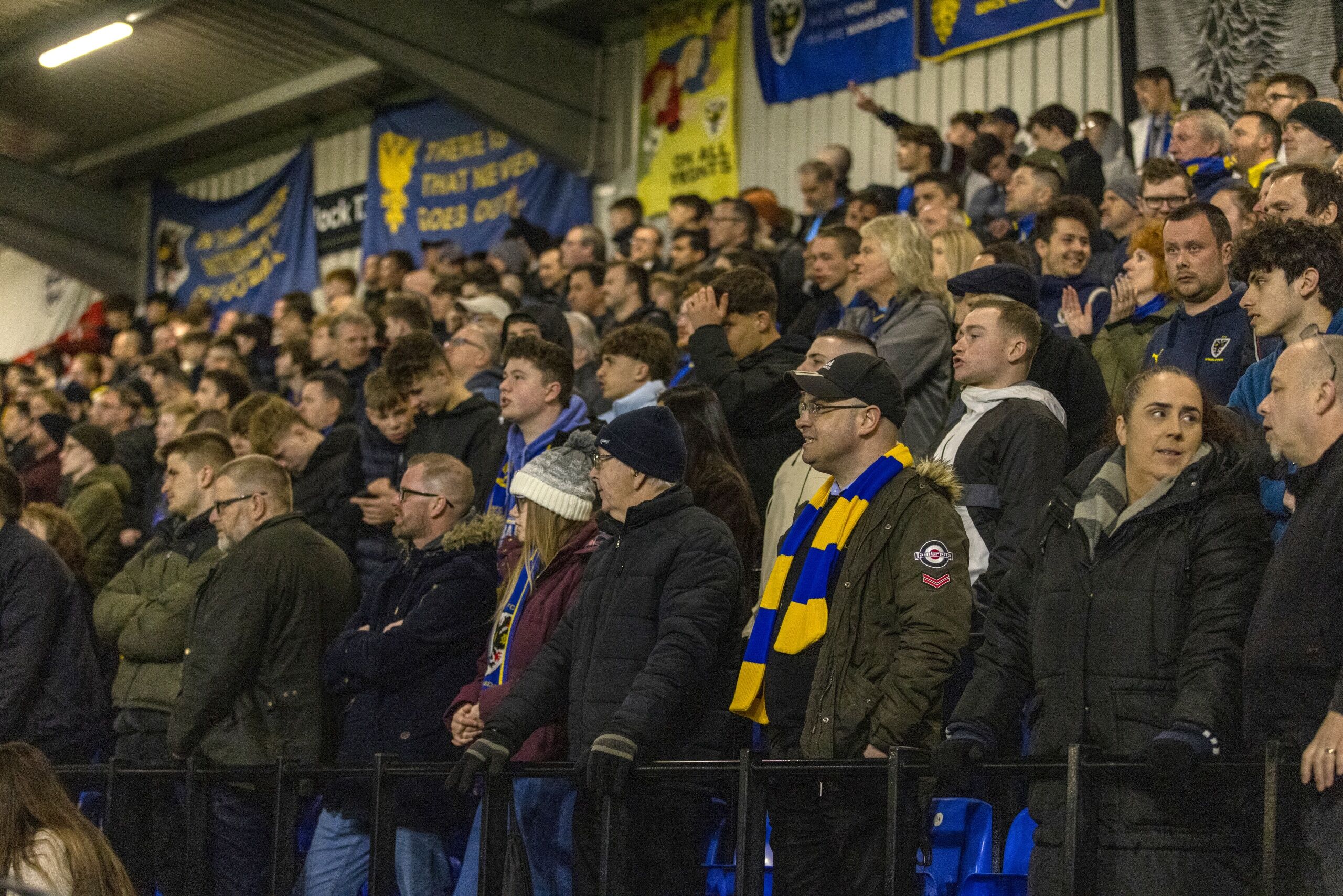 No club has suffered heartbreak like it, but in its ashes the club has been reborn into an exemplary fan-owned version.
The pain of that experience has understandably scarred the club, staff and supporters deeply which has seen a foreboding mentality in-built into much of the club's psyche.
This sense of the worst case scenario was evident in the 10 minutes of stoppage time ahead of Crewe's last gasp equaliser – the stadium was quiet, nervous and almost braced for the disappointment that would come. 
There was a similar theme last season where Wimbledon would continually score first but would fail to win.
READ MORE: AFC Wimbledon's Plough Lane Bond truly shows 'Home Is Where The Heart Is'
Arguably this cloud of fear and previous heartbreaking experiences continues to hang over the club and therefore this inadvertent catastrophizing is holding Plough Lane back from becoming the fortress fans hope it can be.
Nevertheless, it's still far from panic mode for Wimbledon at Plough Lane and overall it has been a healthy start to the season for the Dons.
A run of improved home form does not feel far away for Jackson's side but the period up to Christmas will undoubtedly provide more evidence of whether such missed opportunities may snowball into a greater concern.