4 min
Understandably, AFC Wimbledon manager Johnnie Jackson doesn't like talking about last season.
The Dons won just two of their final 20 league games and after a 5-1 home defeat to Swindon in April, fans were calling for his head with chants of 'We want Jackson out' bellowing around Plough Lane.
However, the club's board were quick to issue a statement backing their man with Jackson ending the season with his own pledge to the fans, declaring: "It's going to look and feel a lot different to what it did this year, I can promise you that."
And, with the side currently sitting second in the table after 11 games, so far he has delivered.
Jackson, alongside Craig Cope (Head of Football Operations), have assembled a team over the summer that is unrecognisable to the one that struggled so heavily last year with 12 new arrivals and significant, expensive deadwood shifted out.
This new-look Dons have a new starting goalkeeper in Sunderland loanee Alex Bass and two new central defenders in Joe Lewis and Ryan Johnson as well as two new wingers in Josh Neufville and James Tilley.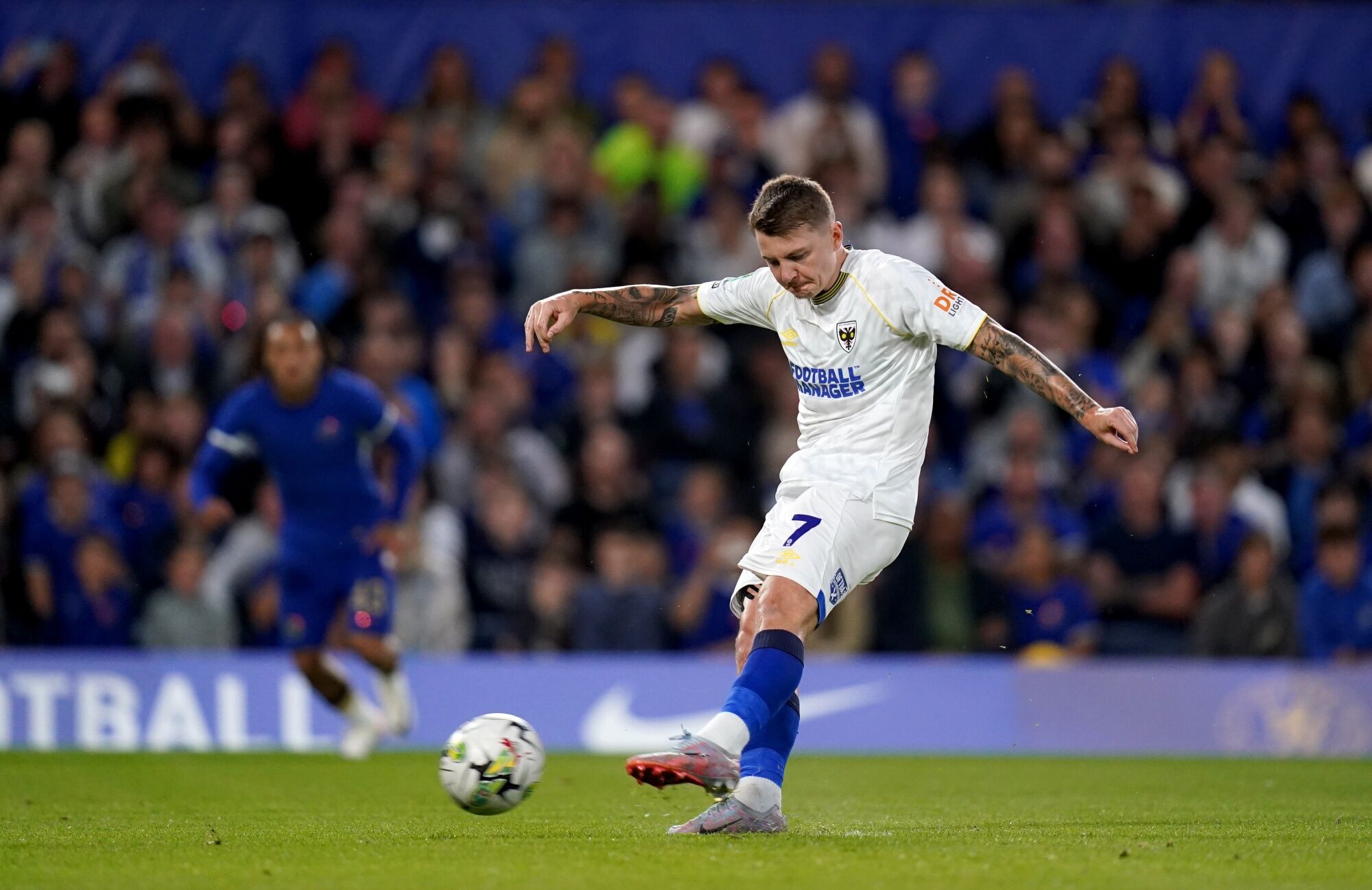 More importantly though is the team's new captain, Jake Reeves, who starred for Wimbledon between 2015-17 and returns to the club from Stevenage, taking over the captain's armband from the departing Alex Woodyard.
Reeves, alongside Armani Little, who made his Plough Lane move permanent after a successful loan spell from Forest Green Rovers last term, has helped revolutionise the side.
Last season, Wimbledon were often overrun in midfield whereas with Reeves' experience and tactical nous present, the issue is a thing of the past as the Dons are currently undefeated in the eight games the 30-year-old has started.
READ MORE: Football Finances – how Brentford, Fulham, Millwall, QPR, Charlton Athletic, AFC Wimbledon, Leyton Orient and Sutton United fare
As important as it was to get new faces through the door over the summer, it was equally vital to maintain the services of key players amidst interest from clubs further up the football pyramid.
Wimbledon knew they would have a fight on their hands to retain the services of Iraqi international Ali Al-Hamadi following his stunning form of ten goals in 18 appearances after joining the club in January.
Despite bids from Barnsley and interest from Peterborough, keeping hold of the forward is a statement of intent and, alongside the acquisition of the impressive Tilley from Crawley, the team has switched from one who struggled for goals to one that can't stop scoring them.
The 3-0 away victory at local rivals Sutton was an early indicator this Wimbledon side was a far cry from last season's version as the Dons dominated an opponent they have often struggled against in recent seasons.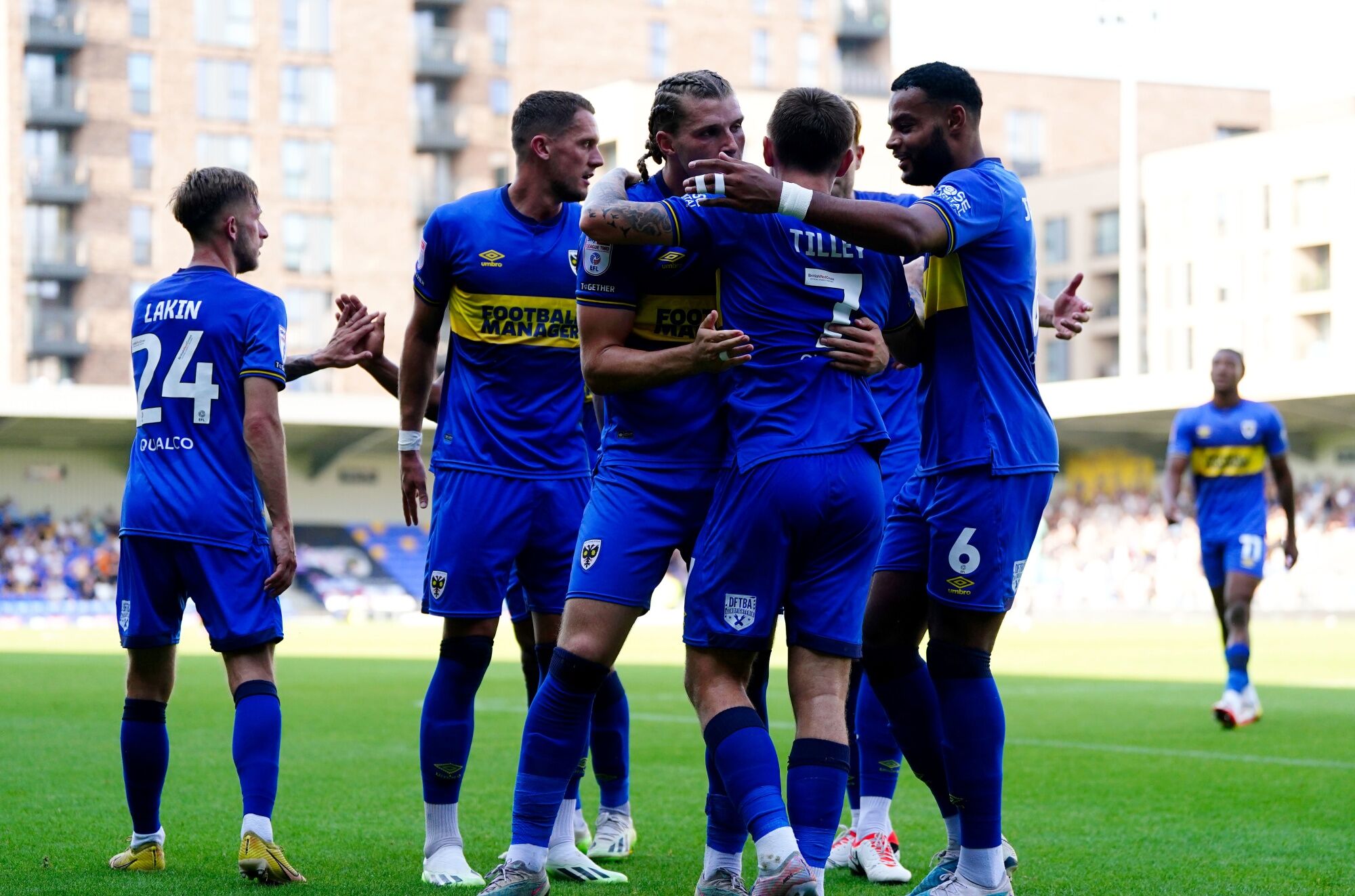 Since then, the side have gone on to give Premier League giants Chelsea a Carabao Cup Second Round scare following a stunning upset of Championship Play-Off finalists Coventry in the previous round and are currently on a three match unbeaten league run – the most recent a gutsy 1-0 win away to Harrogate.
Just like that, the "We want Jackson out" chants have been replaced with "We've got Super Johnnie Jackson" to typify the reinvigorated positivity swirling around the club.
Of course, it is still early days and if there was a reason to temper the optimism it would be Wimbledon's inability to hold onto a lead – something that has plagued the club for over two seasons.
Between August and September, the side went four games without a win after taking the lead in each of them and have already dropped nine points from winning positions this season.
READ MORE: AFC Wimbledon 2022/23 Season Review – Another season to forget for an increasingly frustrated fanbase
It is hoped the away victory against Walsall will have seen the hoodoo finally lifted but with a staggering 40 points dropped from winning positions last season, it is a trend Jackson will need to ensure remains curtailed if his side are to be genuine promotion contenders.
Either way, pre-season expectations of a bottom half finish have undoubtedly been vanquished with suggestions Jackson could even sign a new contract based on his early season achievements.

Regardless as to whether he does or not, it's important to remember football is a fickle game and the EFL is an unforgiving environment.
It's a solid start that could lay the foundations for something bigger if the Dons continue their upward trajectory and remain unscathed from major injuries but only a measured approach, mixed with time and patience will tell.