7 min
"Celebrating is quite hard work", admits Leyton Orient chairman Nigel Travis.
And the 73-year-old certainly has plenty to celebrate this season as the O's romped away with the League Two title to earn a place in the third tier of English football for the first time since 2015.
The promotion marks the completion of the six year plan Travis and co-owner Kent Teague put in place after purchasing Orient following their relegation to the National League in 2017.
With no bank account, no senior players and no place in the Football League for the first time in their history, the O's were at their lowest ebb prior to Travis and Teague's takeover.
The fact the club are back to where they were before the tumultuous reign of Francesco Becchetti is quite remarkable, especially given some of the obstacles the O's have had to overcome.
"The biggest achievement is we got our club back", says Travis, reflecting on the current success.
"We've met our goal over the last six years and probably overachieved in some ways. Financially it's been brutal and I don't think fans sometimes realise how difficult it's been.
"We've had to refinance once, we've had Covid and we've had all the different managers that have come and gone which was a result of the tragic death of Justin Edinburgh."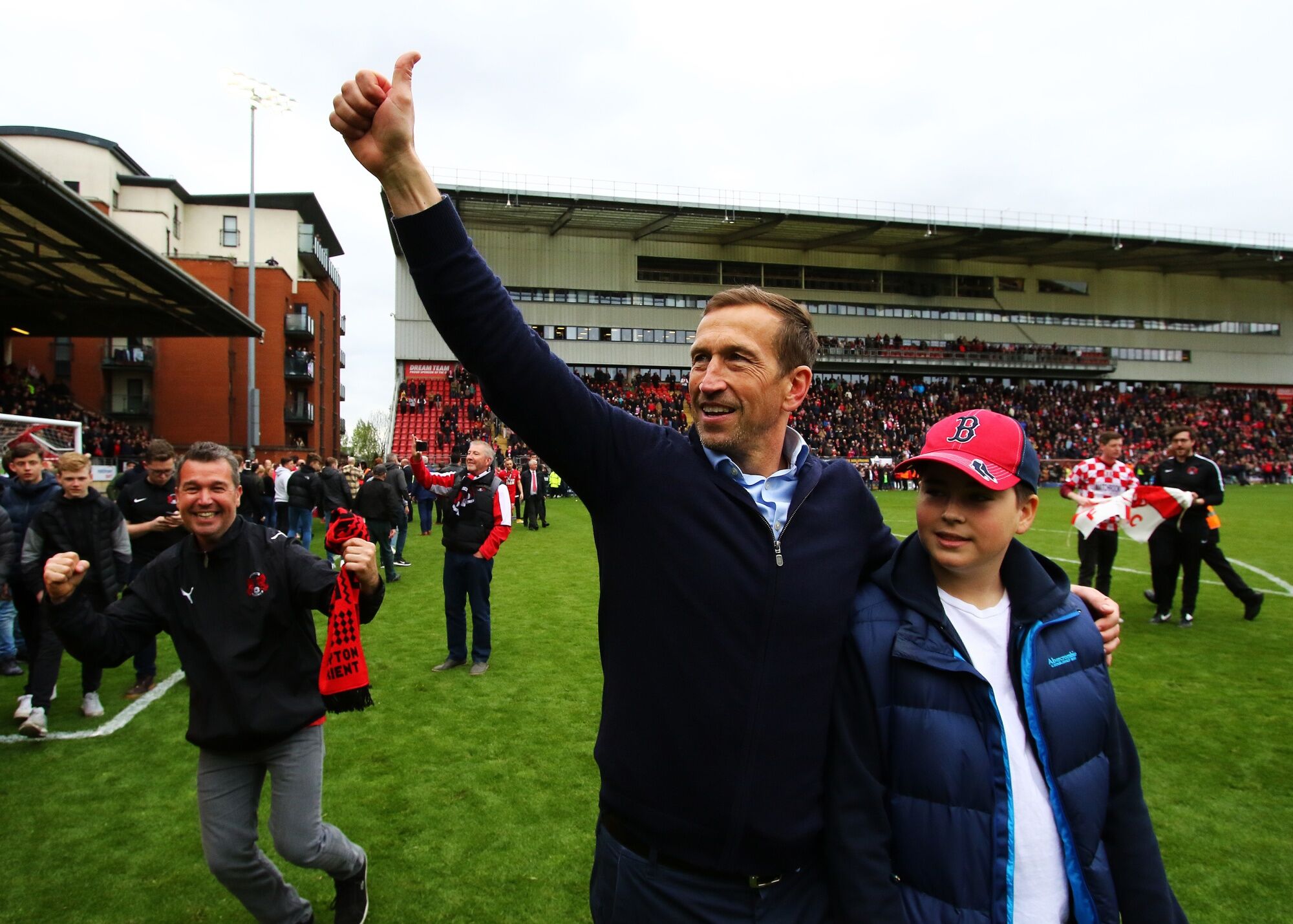 Following the accomplishment of the six year plan, a new three year one has been outlined in order to stabilise the club at League One level and prepare it for a push towards the Championship.
A key part of that will involve a new training ground and an answer to the question of what to do with Brisbane Road.
With the club regularly selling out and experiencing their highest average attendance for over 45 years but also still not owning the ground, Travis freely admits he is stuck on the issue, saying: "I ask everyone every day have you got any bright ideas for what we can do to the stadium?"
READ MORE: A sell-out crowd and brilliant atmosphere – Leyton Orient's trip to Bradford City was a perfect League Two send-off
In the short term, Orient are now preparing for life in League One, something which Travis confesses started in earnest in February as the O's began to stretch their lead at the top of League Two.
Several key members of the title winning side are out of contract this summer but Orient's chairman stresses they are doing their best to maintain the core of the side.
"We're giving a good shot at keeping the players that we want to keep and they've had what I think are terrific offers.
"We have to recognise that some of them are very attractive players for other clubs but we've certainly put our best foot forward. We're keen to get all the decisions surrounding these players resolved in the next few weeks."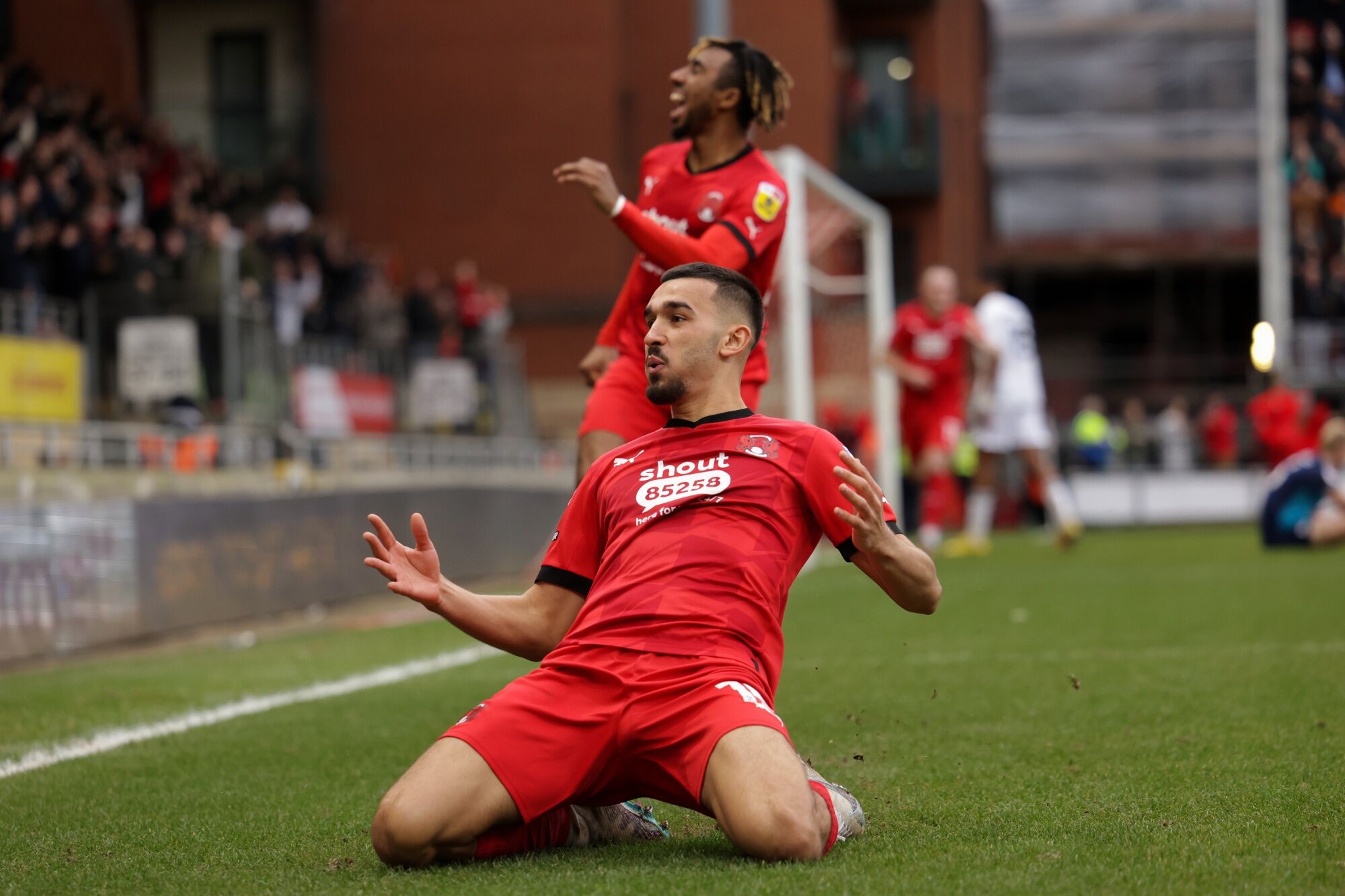 Following the completion of his loan spell, player of the season Idris El Mizouni is another that the club will have to fight to keep at Brisbane Road. Much like the players out of contract, Travis is keen to keep hold of the Tunisian.
"We've had conversations with him, he's had conversations with Ipswich and the dialogue continues. But we'd like him to stay there's no doubt about it."
The Orient Board have also spoken previously about how they're trying to learn from the mistakes made by Forest Green who this season finished bottom of League One after winning League Two the season before.
In order to do so the O's will have to keep hold of Head Coach Richie Wellens, something which in the short term at least, Travis is confident of doing.
READ MORE: "Too many managers make their team about them, it's not about me as a coach" – Richie Wellens on Leyton Orient's key to success
"We've always taken the philosophy that people should be supported in fulfilling their potential.
"Richie is very happy at the club, he has a great relationship with Martin (Ling), he's also said he has a great relationship with me.
"We've put in a lot of financial incentives for him to stay with us. We've done our best and we're confident that he'll stay this year and I'm actually confident he'll stay for two or three because he's seen how bad other clubs treat managers.
"He's the best head coach we've had in terms of communicating with the fans. I think he genuinely loves the club and I think his family loves the club as well.
"I think he has the ability to manage at a much higher level: hopefully that'll be with us but being realistic it might not be."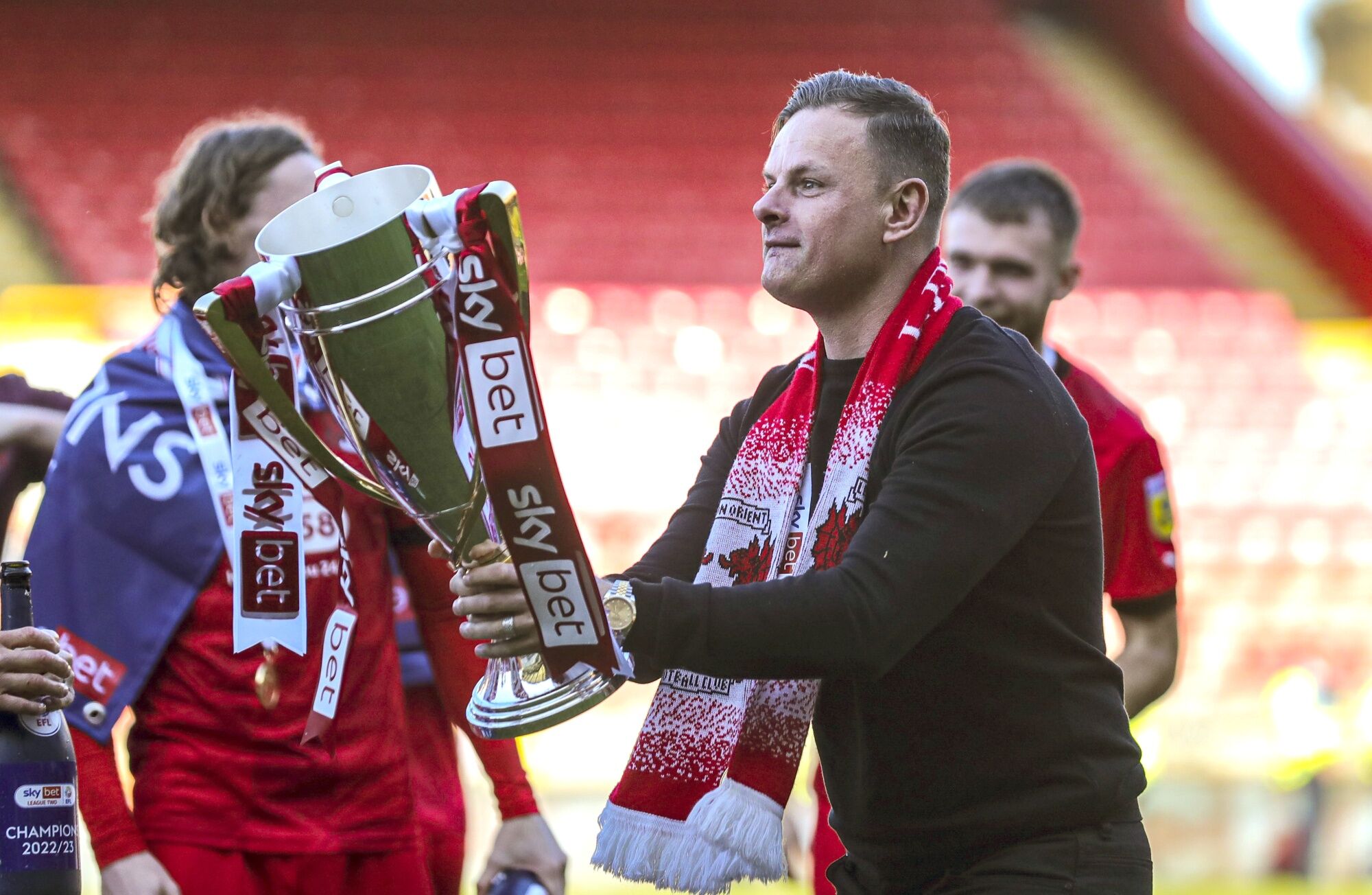 And much like everything else, Travis has a plan in place for the eventuality of the departure of his talismanic head coach.
"We have an ongoing list (of potential successors) that myself and Martin (Ling) go over all the time and there's a couple of people on that list who talk to me fairly regularly because they like the way that we do business.
"A lesson that we've learnt in football is that people leave and you have to replace them."
The Orient chairman's realism and planning also stretches to his own future at the club. "The average Championship club loses £18m a year", Travis adds.
"For the record none of us – myself, Kent (Teague), Coley (Parry) have got that kind of money. I wouldn't put my family through losing that kind of money.
"We have to think about how we can potentially get to the Championship by being prudent and sensible."
READ MORE: "I always said I wanted to get this club back to League One" – Craig Clay on Leyton Orient's remarkable redemption
"We will have to bring in some more investment down the road but we need a plan. And we also have this kind of weird situation where we don't really want to give up doing it.
"I hope most fans think we've done a pretty good job so we have to try and marry bringing someone in with money and continuing the journey and the way that we've done it."
Travis' aims when taking over the club have been achieved. Now he's targeting the loftier goal of leading the O's into the second tier for the first time since the early 1980s.
However, as a lifelong supporter of the club, the primary aim remains the same: "I've always said that the number one goal is the club is still running in 100 years time."
In a period where so many owners are gambling the future of many similar sized football clubs in turn for short-term gain, Travis' steady hand and eye for a plan should ensure that the second oldest club in London not only survives but continues to thrive.