3 min
Over half-a-century of English hurt could end on Sunday as England Women, who didn't even exist back in 1966, could finally bring football home.
Sarina Wiegman's Lionesses booked their place at the final of Euro 2022 on Tuesday evening with a sublime 4-0 thrashing of Sweden at Bramall Lane to set-up a mouth-watering encounter with familiar foes Germany at the Wembley showpiece.
The occasion, as well as the opposition, will conjure memories of Bobby Moore being held aloft holding the Jules Rimet trophy after Geoff Hurst's hat-trick inspired England's only major tournament win.
Or perhaps those a little younger will remember Paul Gascoigne's desperate lunge to put away an extra-time chance in the Euro '96 semi-final and Gareth Southgate's subsequent tears as he missed the decisive spot-kick in the resultant penalty shoot-out.
And even more recently was the heartbreak of Southgate, now England Men's manager, seeing his side lose to Italy on penalties at last summer's Euro 2020 final.
Whatever happens on Sunday, this Women's team have equalled their male counterparts' efforts while simultaneously capturing the imagination of the nation which could prove monumental in the development and progression of Women's football.
Winning the trophy would not only create history but write a legacy that breaks the stigma that 'Women can't or shouldn't play football'.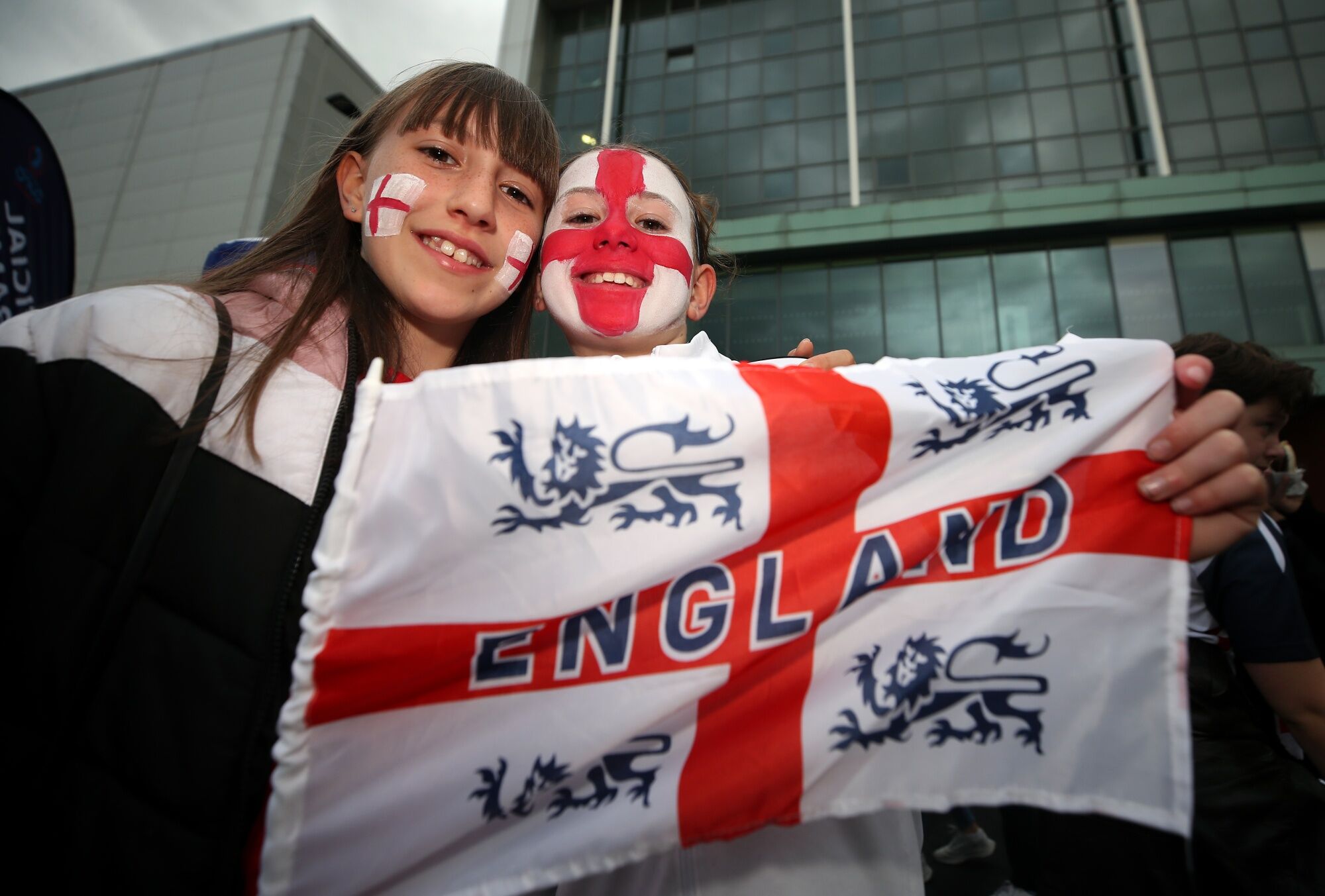 Young girls up and down the country have been inspired by this England squad but despite this, only 44% of secondary girls are offered to play football in PE at school.
Speaking after the win over Sweden, BBC pundit Ian Wright said: "Whatever happens in the final, if girls are not allowed to play football in their PE – just like the boys can – what are we doing?
"We have got to make sure they are able to play and get the opportunity to do so. If there's no legacy to this – like with the Olympics – then what are we doing, as this is as proud as I've ever felt of any England side."
Sunday's game and the result is much more than 90 minutes – it's a chance to reflect on the growth of women's football as well as acknowledge the failures of the past and those true, forgotten pioneers of the women's game who until recently had been erased from memory.
READ MORE: How Euro 2022 success for England's Lionesses can propel women's football to another level
Even more importantly, it's time to capitalise on the momentum this tournament has brought to make the vital changes needed to ensure future generations of women footballers can not only achieve what they can but also be recognised for it.
Beating Germany will be no easy feat though, with the side winning the competition an incredible eight times plus they have never been beaten in the final.
Not only are they serial winners but England's record against them is poor – only beating them on two occasions in the past 38 years and losing 21 of their 27 meetings.
It will take a mammoth effort to turn the tides of history in England's favour but if this tournament has proven anything so far, this Lionesses side have already done so much to inspire change.