4 min
England's Euro 2022 opener on Wednesday night certainly lived up to expectations but with Norway on the horizon, sterner tests lie ahead.
It's hard not to marvel at the Old Trafford spectacle though as a record attendance for the tournament saw the Lionesses narrowly beat Austria in front of 68,871 fans.
Even hours before the game, the fan zones were packed with both England and Austria fans soaking up the atmosphere despite the best efforts of the traditionally gloomy and overcast Manchester weather.
Dads with their daughters, whose faces were painted with England flags, walked hand in hand towards the stadium where people had queued for over two hours before the 8pm kick-off.
Sarina Wiegman's squad also received a heroes welcome by fans with flags and clappers as the England team bus arrived and this intensified once inside the stadium as they came out for their pre-match warm-ups.
By the time the opening ceremony came around, the whole place was buzzing with fireworks and coloured flares adding to the immense energy that surrounded the stadium.
And as the national anthems played, many of the England players looked overcome with emotion as the thoughts of the occasion finally hit them.
As England Women's record goalscorer with over 100 caps to her name, Ellen White has seen the development of the women's game first-hand.
"It makes us feel really good that people want to come out and watch us," White told London Football Scene.
"It's such an iconic stadium and we feel so privileged that so many fans came out to see us play. It was an amazing feeling and we wanted to thank the fans and we did that by getting all three points."
READ MORE: England's Lionesses ready to right the wrongs of the past to claim a historic Euro 2022 triumph
Indeed, the objective of a winning start may have been achieved but manager Wiegman will be under no illusions her side will have to improve as they prepare to face dark horses Norway in Brighton on Monday.
Because, amidst the backdrop of the boisterous atmosphere that saw Mexican waves and torches lit at regular intervals, at times the occasion threatened to get the better of the Lionesses.
Wiegman herself admitted post-match that England were too rushed in the final third and failed to control the game once Beth Mead had opened the scoring in the 16th minute.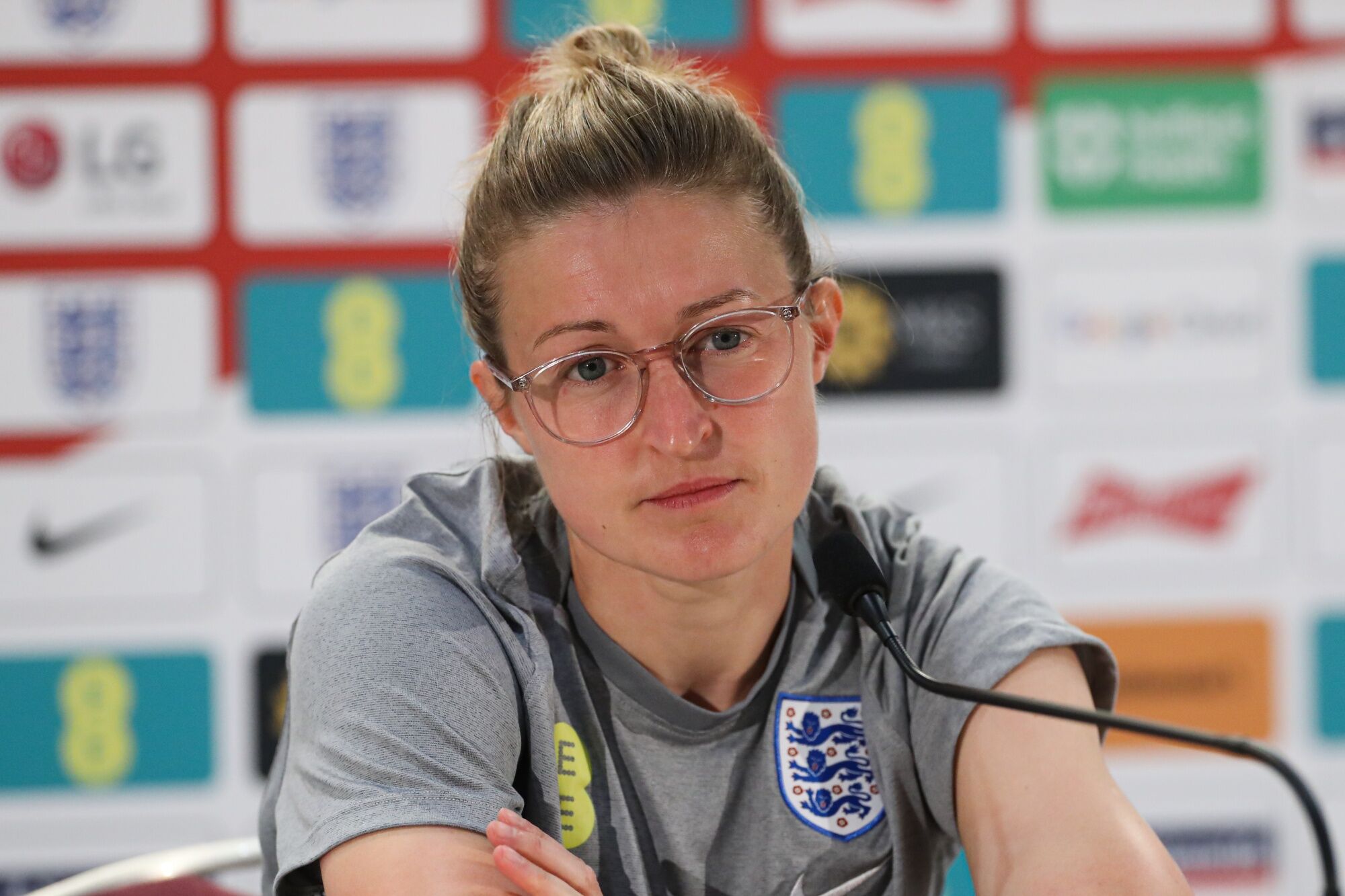 Echoing her manager's comments, White admitted there were things England could definitely improve on, saying: "I think maybe we could have scored a few more goals, or made some better decisions in that final third to be more clinical.
"Ultimately, it's room for us to grow into this tournament – it's only game one. We've been out on the training field, aiming to improve and develop and hopefully you'll see that on Monday.
"We want to go into this Norway game and put on a really big performance – they're a great side with some amazing players so it will be a tough game."
READ MORE: How Euro 2022 success for England's Lionesses can propel women's football to another level
What England and this tournament has already done for women's football cannot be understated but it has to be the beginning, not the end.
A win against Norway, ranked 11th in the world, would be a statement of intent and put them on course to top Group A with only lowest-ranked in the competition Northern Ireland standing in their way.
Only then, will England be able to start to ensure that scenes such as those at Old Trafford are not just a fleeting moment, but something more permanent.