4 min
In what has been an impressive season for Christian Norgaard, the midfielder claiming Brentford's Player of the Year awards in the club's first ever Premier League campaign has come as no surprise.
While there has naturally been peaks and troughs for Thomas Frank's side over the course of the last nine months, Norgaard has been one of few players whose high performance levels have rarely dropped.
As an ever-present, his role in shielding Brentford's backline has been pivotal in the Bees finishing 13th in their inaugural Premier League season.
Reflecting on the campaign, Christian Norgaard told London Football Scene: "It's been a fantastic season both individually and collectively. To jump into this league the way we've done has been very impressive.
"It also makes us even more hungry to do better and I think there are improvements to make, but for a first season as a promoted team we've done very well."
Beginning his early footballing career at his hometown club of Lyngby, before moving to German side Hamburg, Norgaard's career really began to take off on his return to Denmark and Superliga side Brondby.
Initially managed by current Brentford head coach Frank, Norgaard's eye-catching performances saw him become a cult hero with a move to Italian side Fiorentina following in the summer of 2018.
However, Norgaard endured a torrid time in Florence, making just six appearances at the Serie A side before reuniting with Frank at Brentford in May 2019.
Three years later, Norgaard has developed into a Brentford mainstay, adding 17 international caps to a Championship promotion and a memorable first Premier League campaign.
"I've progressed so much, especially this season," Norgaard exclusively told London Football Scene. "It's been really nice for me to see I'm capable of playing in this league and I'm a Premier League player.
"I can still improve and I'm more than good enough to play at this level. It gives me confidence and a very good feeling mentally."
READ MORE: How Thomas Frank is bringing Danish 'hygge' to Brentford
In the Premier League's statistical department, Norgaard tops the list of combined tackles and interceptions with a staggering 173 while in terms of possession won, he ranks fourth on the list with a total of 270.
Yet his prowess also extends across Europe, with the 28-year-old winning the most tackles in Europe's top five leagues – an incredible 80.
With traits of progressive passes through opposition midfield while disrupting opposition attacks, Norgaard has done much of his damage this year from a deep role, using his footballing intelligence to successfully work without the ball and snuff out dangerous opposition moments.
While breaking down opposition attacks is not headline-grabbing, his ability to keep things simple in possession and take care of the dirty defensive work, is crucial for the rest of his team-mates to take the attacking plaudits.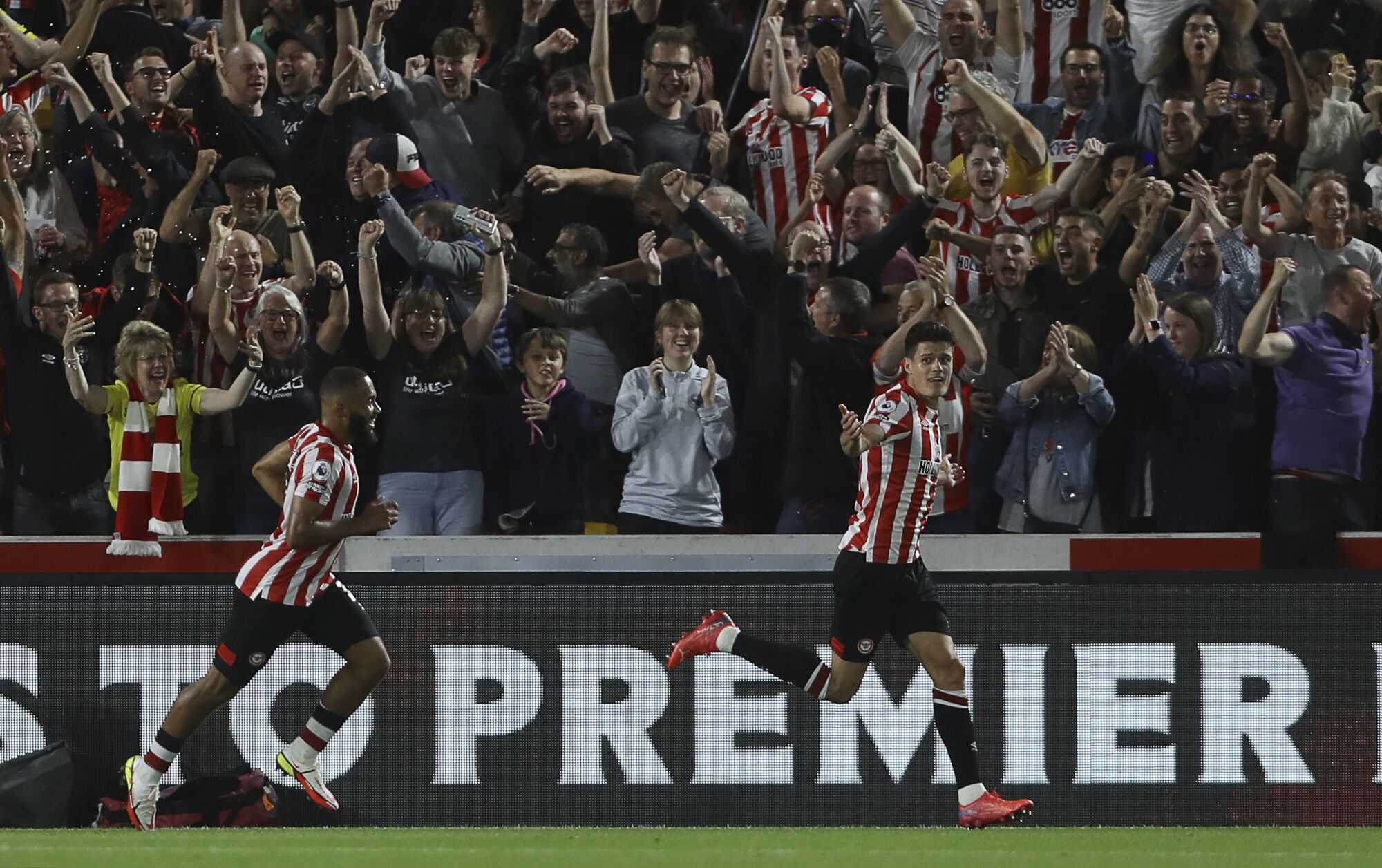 Despite also grabbing three goals this season (two against Arsenal, both home and away), Norgaard feels this is an area he can still improve on next season.
"As a defensive midfielder, I don't think I'll ever become a box-to-box type player but this season has been my best in terms of scoring and assisting," Norgaard explained.
"I've got three goals and four assists which is good for a defensive midfielder. However, it's one of the areas I wanted to improve at and become better at."
READ MORE: Nathan Young-Coombes – the Brentford starlet whose brief Premier League cameo points to so much more
There's been a number of special moments to cherish for Brentford this season but there's two games that particularly stand-out for the Dane.
"There's been so many very good memories but beating Chelsea at Stamford Bridge 4-1 was incredible," Norgaard added.
"We had a home game against Liverpool where we got a point which was one of the most entertaining games in the league as well."
With the midfielder also extending his contract until the summer of 2025 back in January, there's no doubt there will be more special moments to come, with the unassuming yet influential Norgaard at the centre of it all.