4 min
It may have only been a six minute cameo against Southampton with the game already won, but Nathan Young-Coombes' Brentford debut had been eagerly-anticipated for some time.
Having scored an impressive 32 goals in Neil McFarlene's Brentford B set-up this season, it is hard not to have noticed the Bees may have a diamond in the rough in the 19-year-old forward.
Joining from Glasgow Rangers' academy last summer via similar stints at Crystal Palace and Chelsea, Young-Coombes has been the stand-out performer in a campaign which has ended with silverware for the young Bees' side.
Following a penalty shoot-out heartbreak to Barnet in the Middlesex FA Senior Cup final last month, Brentford B quickly dusted themselves down to beat Hendon FC on penalties a few weeks later to lift the London Senior Cup for the first time since 1898.
Equally adept as a striker or playing on the right-wing, Young-Coombes is a burgeoning talent that can menace a defence with his combination of speed, quick feet and an eye for goal.
However, his Premier League debut saw him in the unfamiliar role of right-back as he replaced Mathias Jenson in the 87th minute.
Speaking exclusively to London Football Scene after the game, Nathan Young-Coombes said: "As a striker, you don't find yourself as a right-back too often but I'm doing a job for the team and that's what it is.
"We're always slotting into the first-team training, we're always being around the first-team boys – it's just the way the B Team is set-up.
"It allows us to slide into a Premier League game at any point and I have to thank the B team staff for helping get me this opportunity."
After taking what was at the time the controversial decision to close their academy in May 2016, Young-Coombes is just the latest B team graduate to make the step-up, following in the footsteps of Mads Bech Sorensen, Mads Roerslev and Marcus Forss.
However, there is a feeling Young-Coombes could eclipse them all with Brentford head coach Thomas Frank particularly impressed by the youngster's developing abilities.
"I think Nathan (Young-Coombes) is a very interesting striker," Thomas Frank said. "I really like his ability to run in behind, he's very good at attacking the last line and his ability to press.
"He's potentially got a great future ahead of him and now we need to take the next step for him. He's a player we believe a lot in".
READ MORE: How Thomas Frank is bringing Danish 'hygge' to Brentford
The unique Brentford B structure means they have total control over their fixtures as part of their players' development programme with this season seeing fixtures played against the likes of Brondby, Monaco and Arsenal.
And Young-Combes is in no doubt going up against the likes of Cesc Fabregas, Christian Benteke and Alexandre Lacazette this season can only be good for his long-term development.
"The B team has put me in a good stride to play against men's first-team games," Young-Combes said.
"I have done it all season. This (Senior Football) is the final hurdle and just trying to make it over."
With Brentford once again assured of their place in the Premier League next term, a consistent run in the first-team may be difficult in the short-term.
However, a loan move to an EFL side next season – something which both Bech Sorensen and Forss have benefitted from, could be the next logical step in his development.
Either way, there is no doubt Brentford fans will see more than a few brief cameos of Nathan Young-Coombes in the future…
Photo of Nathan Young-Coombes supplied courtesy of obfcp.co.uk/Mark D Fuller.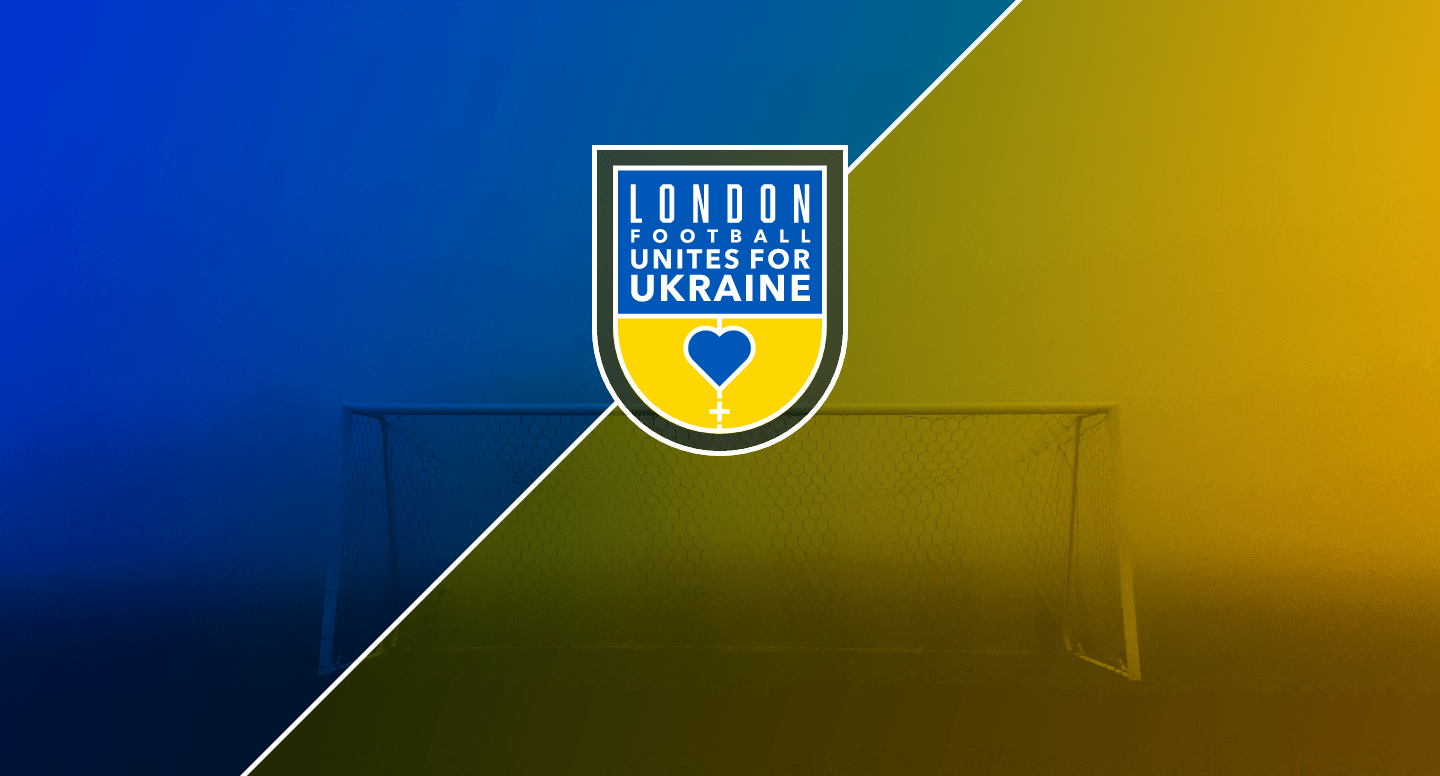 'LONDON FOOTBALL UNITES FOR UKRAINE'
Liaising with the UK Ukrainian Sports Supporters Club (UKUSSC) and the Association of Ukrainians in Great Britain (AUGB), London Football Scene has launched 'London Football Unites for Ukraine' – a fundraising campaign to provide as much relief to those in need.
We are urging all the Capital's clubs, players and fans to raise as much money as possible for British-Ukrainian Aid (registered charity No. 1164472).
Please visit our JustGiving Page to give as much as you can and look out for more events and fundraising activities over the coming few weeks.
London Football Unites for Ukraine: www.justgiving.com/fundraising/londonfootballunitesforukraine