6 min
Players from Millwall, Charlton Athletic and Leyton Orient have all been recognised for their exceptional community work by being named 'PFA Player in the Community Award' winners.
The awards are given to players that go above and beyond with community work, either due to the breadth of involvement or for the depth of support for one particular project.
In the Championship, Millwall's Billy Mitchell scooped the accolade with Charlton's Ryan Inniss the League One recipient and Leyton Orient's Omar Beckles the League Two recipient.
It means a London clean sweep across the EFL with the overall winner set to be announced at the EFL Awards on Sunday 24 April.
Below we have a look at each of the division's award-winners and their incredible community work.
Championship – Millwall's Billy Mitchell: "A shining example and credit to himself"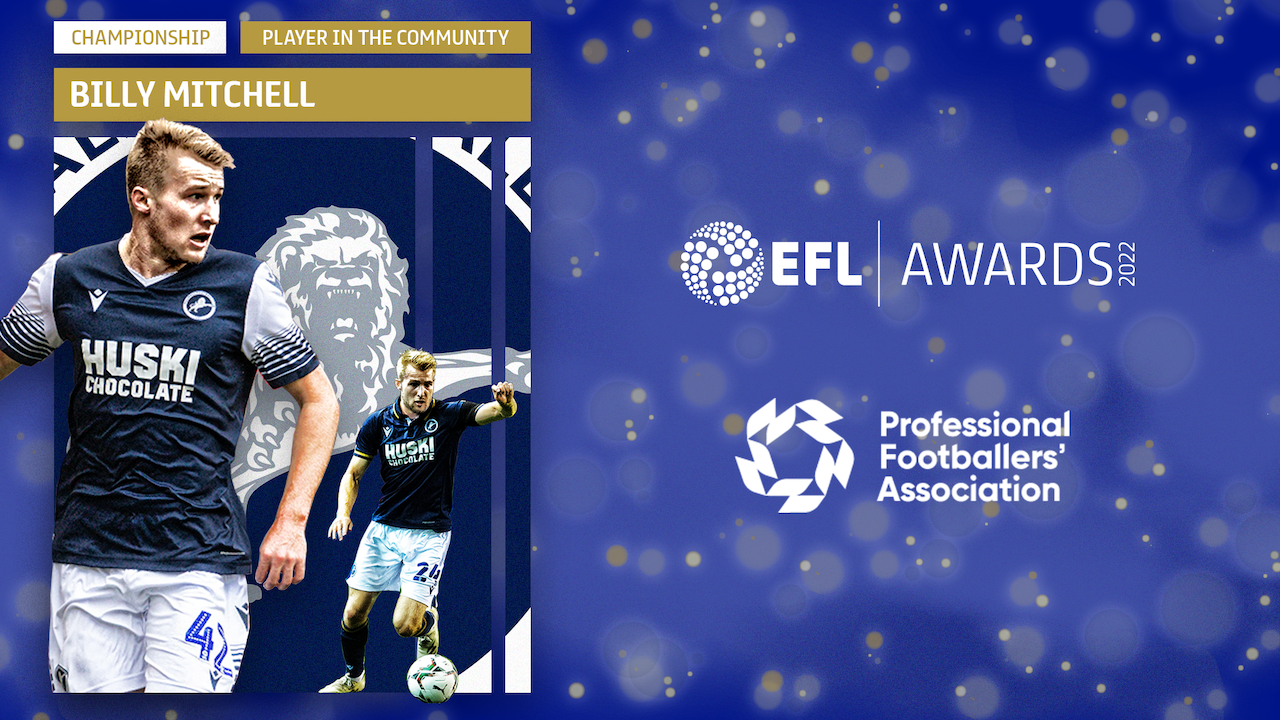 Millwall academy graduate Billy Mitchell has been acknowledged for his work with the Millwall Community Trust (MCT).
The 21-year-old experienced the Trust's work first hand on his way to becoming a professional at Millwall after being scouted during a Community Trust holiday camp.
And after progressing through the development centre before joining Millwall's academy, Mitchell described his subsequent involvement as a '"no-brainer".
"As someone who grew up in the local area and benefited from MCT's outstanding work, giving something back only seems right," Billy Mitchell said.
"The sessions that the Trust put on, as well as the education they give, is vitally important in and around The Den."
Mitchell has been involved in a number of projects throughout the season, including the NHS Hospital Heroes project, which supported NHS workers over the festive period and has hosted workshops and Q & A sessions at the Community Trust.
On the award, manager Gary Rowett added: "I've scarcely come across a player with a work ethic like his and very clearly those endeavours stretch beyond what happens on the pitch into far more life-changing matters.
"The community work is something the football club takes incredibly seriously, and Billy (Mitchell) is a shining example of the impact that it can make. He is a great ambassador for Millwall, for the community and his family, and is a true credit to himself."
League One – Charlton Athletic's Ryan Inniss: "It's brilliant that he's been recognised"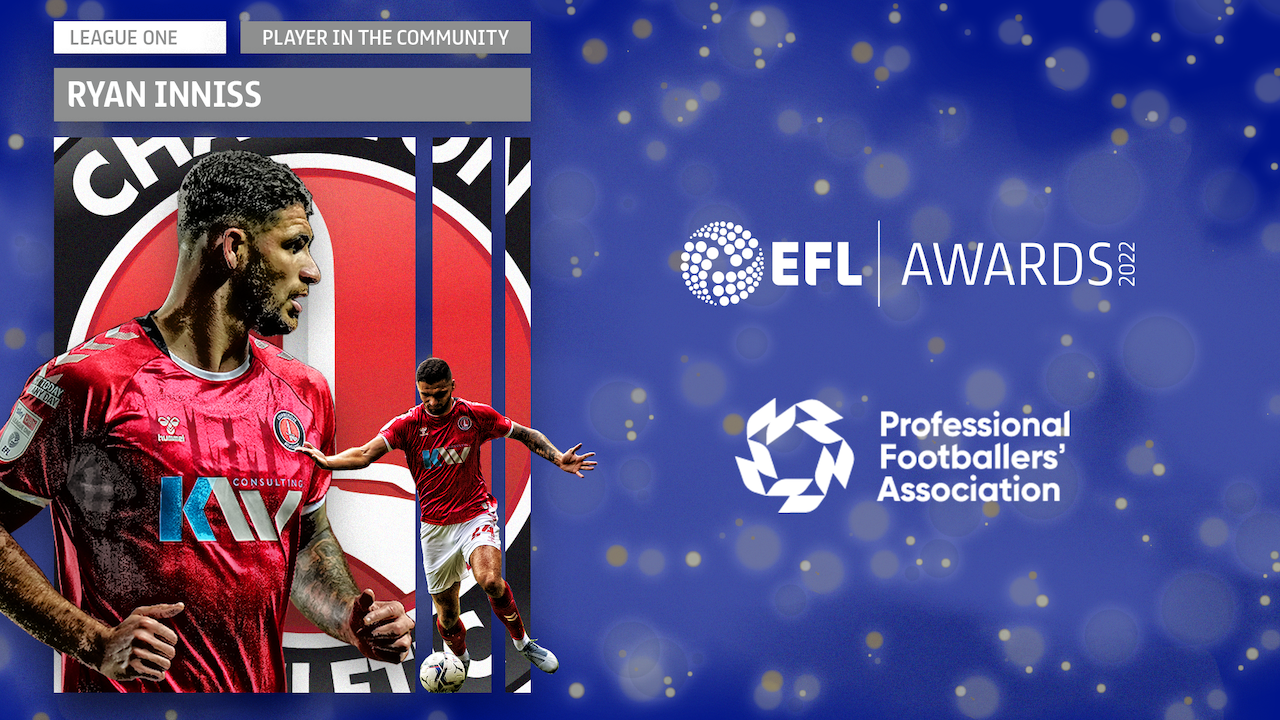 Ryan Inniss has been recognised for his work with PL Kicks – a scheme run as a collaboration between clubs in England and the Premier League.
It encourages young people in high need communities to participate in constructive activities such as sport, music and personal and educational development.
Charlton Athletic Community Trust's (CACT) particular PL Kicks project uses sport to inspire and channel the energies of young people in communities where the youth are more susceptible to engaging in crime or being victims of it.
Inniss has spent every Friday evening for two months visiting the sessions and taking part in activities while also being a keen mental health advocate being CACT's PFA Mental Health and Wellbeing Player Ambassador this season.
Charlton boss Johnnie Jackson was full of praise for Inniss' initiative, as well as the club's willingness to support players working in the community.
"It's really important for all of us – the football club are really big on the work they do in the local community," Johnnie Jackson said.
"We've been frontrunners in that (community initiatives) for a number of years, and we're always trying to see what we can do and how we can help out in the local community."
"Ryan (Inniss) has been excellent at that, going out of his way and giving up his time to help out where he can, and it's brilliant that he's been recognised."
League Two – Leyton Orient's Omar Beckles: "It really emphasises the great work the Trust is doing."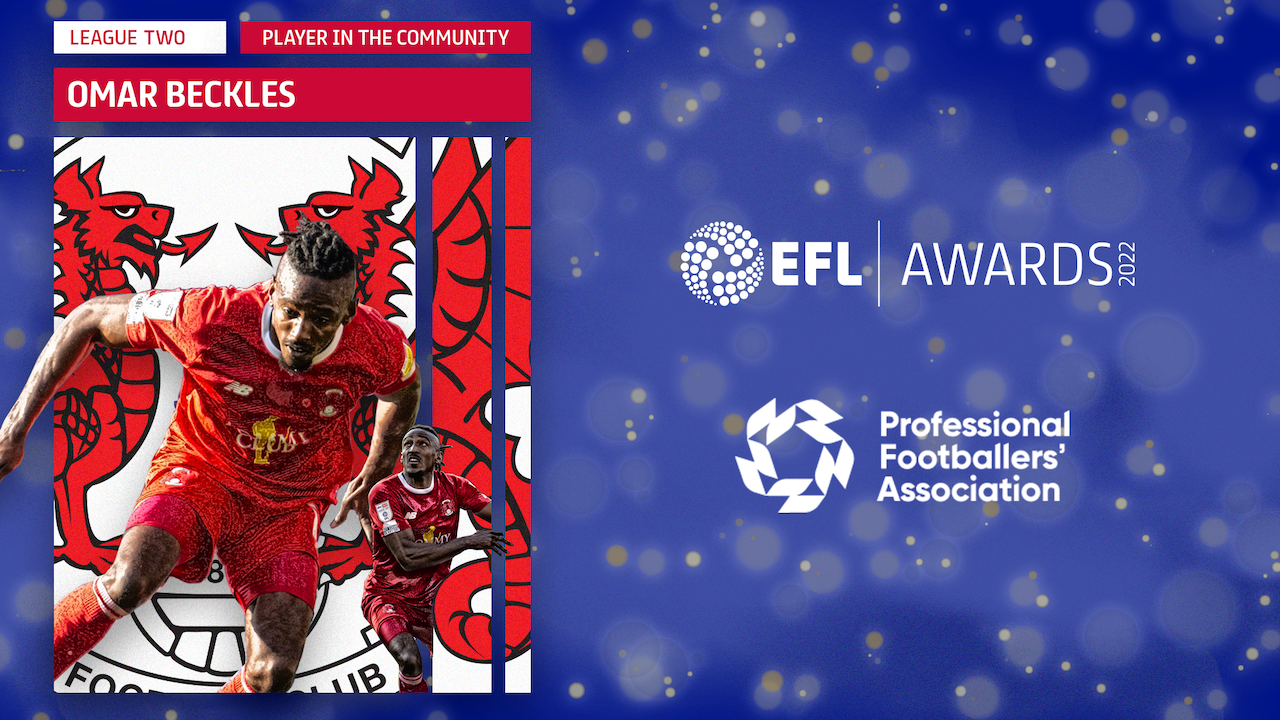 Local lad Omar Beckles picked up the League Two award for his outstanding contribution to work in the community.
Following the death of his father in 2015, Beckles set up the Hub365 Foundation "with the purpose to bring cohesion to the community."
But the 30-year-old was keen to stress the award wasn't just about his hard work when speaking exclusively to London Football Scene.
"I appreciate that it's something that has been noted, but I think more than anything it means a real pat on the back and a well done to the team. It's just not myself, it really emphasises the great work the (Leyton Orient) Trust is doing", Omar Beckles said.
"I'm very keen on giving back and they've been able to make the things that have been in my mind a reality.
"It's amazing to get the accolade and hopefully it can build enough momentum with people noticing us that we can continue to build on the work we've done so far.
"I want to use my platform in a purposeful way. I really want to engage with kids, and I really want to be able to support them. Leyton Orient is the perfect club for it."
You can read the full interview with Omar Beckles here.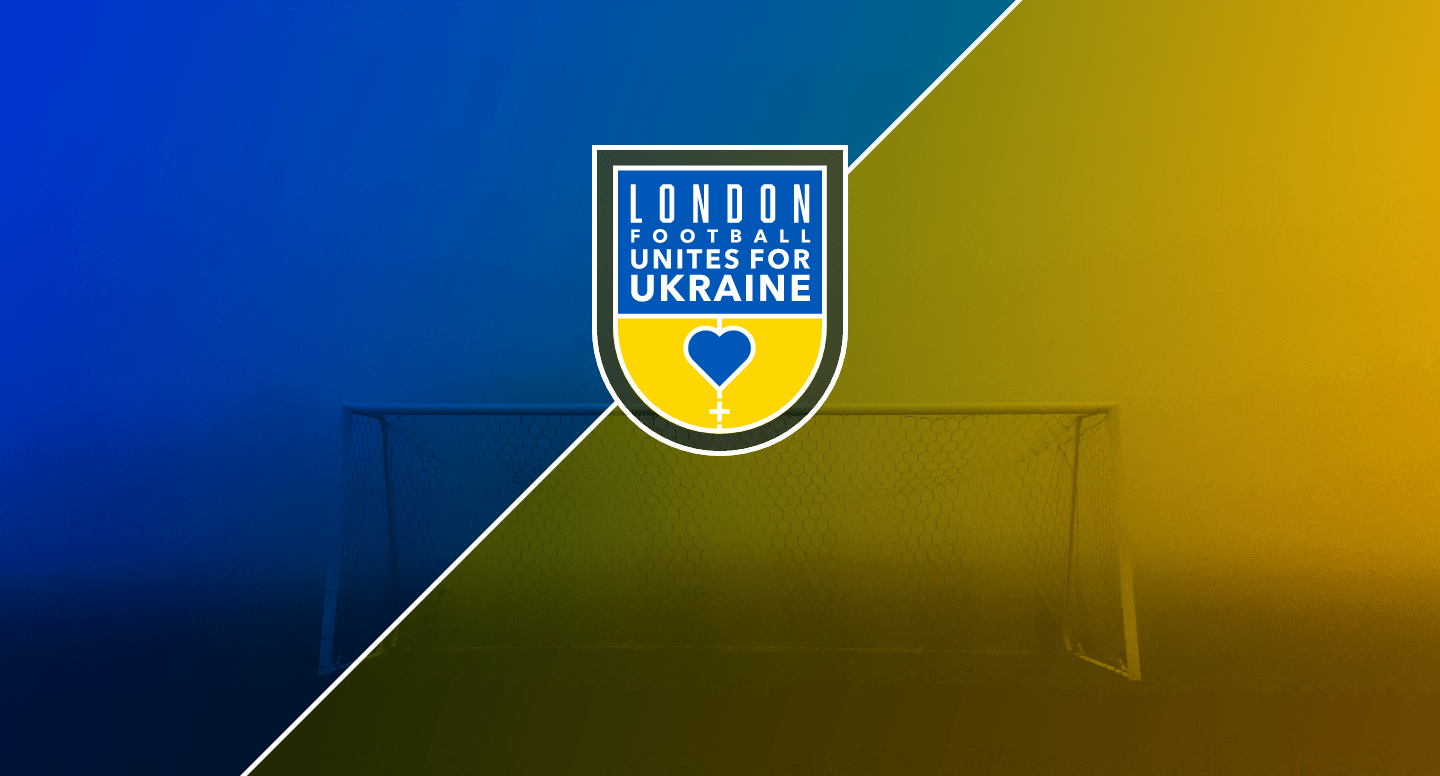 'LONDON FOOTBALL UNITES FOR UKRAINE'
Liaising with the UK Ukrainian Sports Supporters Club (UKUSSC) and the Association of Ukrainians in Great Britain (AUGB), London Football Scene has launched 'London Football Unites for Ukraine' – a fundraising campaign to provide as much relief to those in need.
We are urging all the Capital's clubs, players and fans to raise as much money as possible for British-Ukrainian Aid (registered charity No. 1164472).
Please visit our JustGiving Page to give as much as you can and look out for more events and fundraising activities over the coming few weeks.
London Football Unites for Ukraine: www.justgiving.com/fundraising/londonfootballunitesforukraine