6 min
While balancing playing semi-professional football with work commitments, Omar Beckles used to ride his bike past Leyton Orient's Brisbane Road and dream of playing for his local side.
That ambition became a reality last summer following his departure from Crewe Alexandra when he signed for the O's on a two-year deal.
In his relatively short time the 30-year-old has impressed with an assuredness that has been in stark contrast to the inconsistencies that have beset Leyton Orient's season.
However, the contribution he has made off the pitch is arguably even greater with the defender being recognised by the EFL for his extraordinary community work as this season's League Two PFA Player in the Community winner.
Ahead of Sunday's awards ceremony, Omar Beckles exclusively told London Football Scene: "I've always wanted to give back to kids from my area and I'm really keen to impact Waltham Forest and East London as a whole.
"I feel like class has become king and the gaps are getting bigger and it's more difficult for those kids, so I want to help address that."
Growing up in Waltham Forest during the late 1990s and early 2000s wasn't always easy for Beckles but his experiences have only strengthened his resolve to give back to his local area.
"It wasn't the safest at times. I was able to go out and have fun, but as I got older things got a lot more serious and there was a lot of knife crime and even gun violence", Beckles admits.
"Being aware of that has really fuelled my desire to give back. I see a lot of people that were in my position but were less fortunate and unable to forge a career and then ended up with the wrong crowd.
"I want to try and create the best environment possible where kids can go on and do well."
Situated a stone's throw away from some of the game's heavyweights, Leyton Orient is a club that prides itself on its accessibility and links to its community – something Beckles feels is a big plus point when it comes to carrying out his work off the pitch.
READ MORE: Leyton Orient lead the way as 'London Football Unites for Ukraine' campaign reaches first milestone
"There's much more of a close contact here. I think sometimes at elite levels there's a bit of a gap between the players and the community. All I want to do is to be able to bridge that gap.
"I want to use my platform in a purposeful way. I really want to engage with kids, and I really want to be able to support them. Leyton Orient is the perfect club for that."
Following the death of his father in 2015, Beckles set up the Hub365 Foundation to further aid his community work and promote the importance of speaking out on mental health issues.
When discussing his own battles with mental health, Beckles is open and honest about how he first perceived these issues but is trying to enact change by encouraging people to talk through the help of his foundation.
"I was very judgemental with the people around me, maybe teammates who were suffering at the time and then I ended up suffering myself," admitted Beckles.
"My own issues have made me an advocate and helped me build empathy for those that have suffered so I just really want to get rid of that stigma."
Beckles also has a powerful message for those who perhaps may be struggling with their mental health.
"The power behind opening up is massive. As soon as you open up and share that with someone you trust, whether it be a professional, a family member or a close friend, you get ownership over the problem rather than the problem owning you.
"If you never address the elephant in the room, it owns you, it stops you, it hinders you, and it slows you down.
"Football fans tend to be predominantly male, and men tend not to speak about their emotions.
"It's deemed in a traditional sense to be a feminine trait when that's not the case. My advice would be to open up and own it."
READ MORE: Richie Wellens on long throws, Lawrence Vigouroux and Leyton Orient's blueprint for League Two success
On the field, with the O's currently mired in mid-table, Beckles' first season will not have the fairy tale ending he would have wished for.
However, that hasn't stopped the former Millwall academy graduate from dreaming big when it comes to his hopes for the future.
"To see my local team climb up the ladder would be something special. There are special stories like Bournemouth or Swansea that rise up the leagues.
"That would be my dream and aspiration to see this team really kick on and I believe we've got the potential to do that."
And with positive role models like Beckles at the heart of the dressing room you certainly wouldn't rule it out.
Image of Omar Beckles supplied with thanks to Leyton Orient.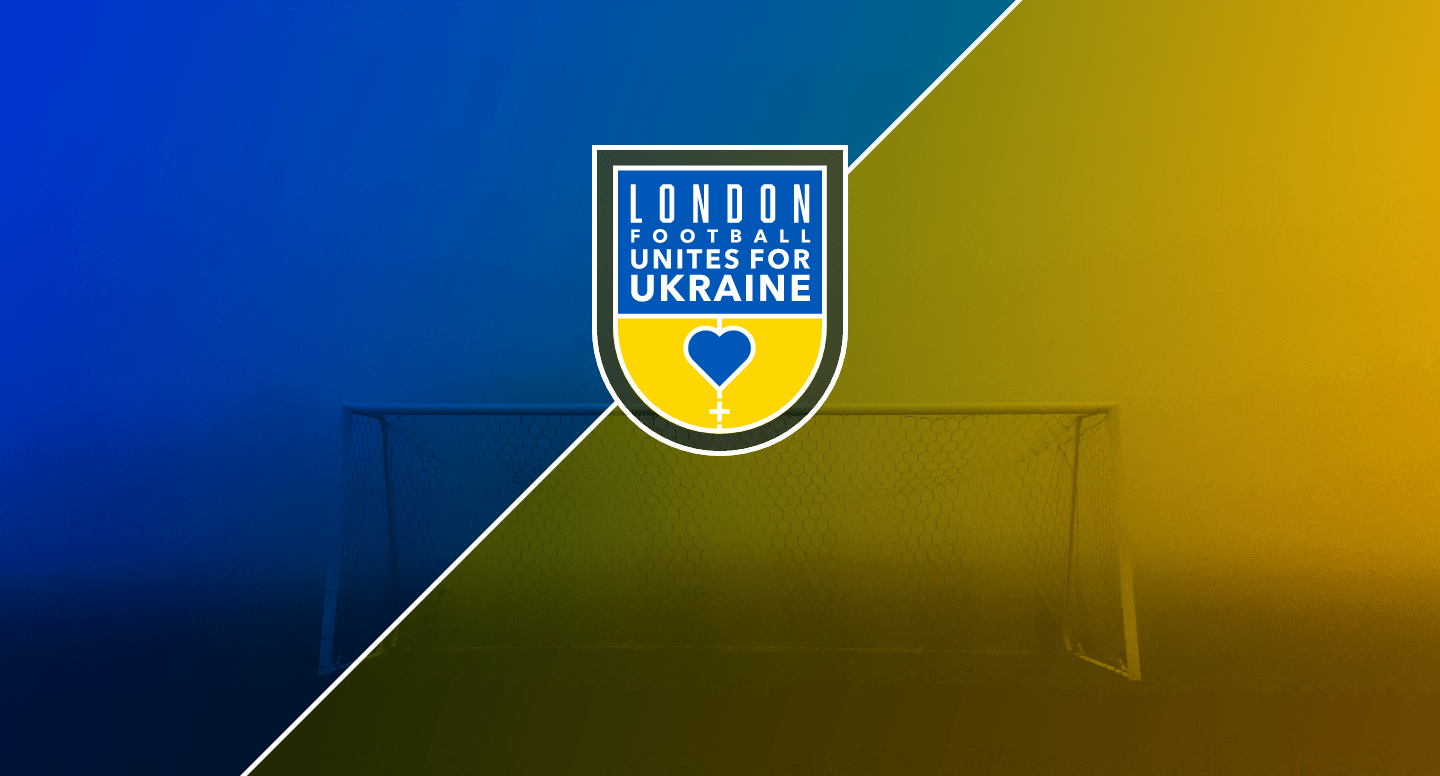 'LONDON FOOTBALL UNITES FOR UKRAINE'
Liaising with the UK Ukrainian Sports Supporters Club (UKUSSC) and the Association of Ukrainians in Great Britain (AUGB), London Football Scene has launched 'London Football Unites for Ukraine' – a fundraising campaign to provide as much relief to those in need.
We are urging all the Capital's clubs, players and fans to raise as much money as possible for British-Ukrainian Aid (registered charity No. 1164472).
Please visit our JustGiving Page to give as much as you can and look out for more events and fundraising activities over the coming few weeks.
London Football Unites for Ukraine: www.justgiving.com/fundraising/londonfootballunitesforukraine