3 min
Charlton Athletic's Ryan Inniss has called on more people to open up and talk about how they are feeling as part of World Mental Health Day.
The 26-year-old, currently sidelined with a thigh injury, attended Charlton Athletic Community Trust's (CACT) Early Intervention in Psychosis programme as part of the awareness day which falls on Sunday, October 10.
There the defender met participant Danielle Beck, from Ashford in Kent, who spoke about her experiences of suffering with psychosis which includes bouts of chronic insomnia and sleep hallucinations.
Danielle has been suffering with the condition for two years and was referred to CACT's programme during the onset of coronavirus where, despite lockdown restrictions, she was able to access vital online activity sessions throughout the pandemic.
On the programme, Danielle said: "CACT's classes and activities online helped so much with getting back to normality.
"When you're under the care of the Early Intervention team, they give you the opportunity to be involved in a lot of activities.
"It's like that sense of 'you're not alone in this', and you're being supported, you're being able to go out and do things that you weren't able to do before. And that can get you meeting new people and it's just lovely really."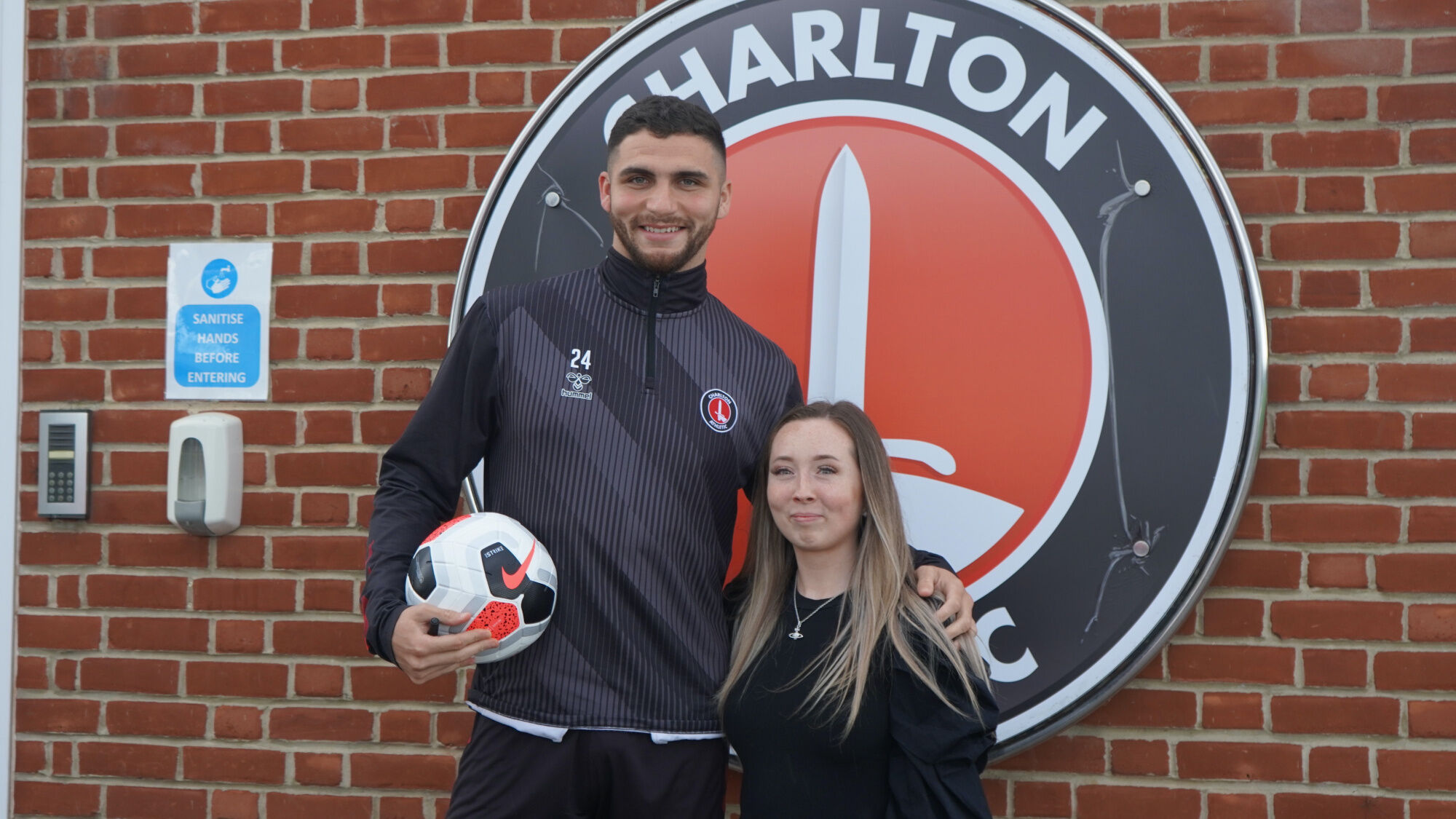 Inniss is CACT's PFA Mental Health and Wellbeing Player Ambassador for the season and spoke about how the role had been helping him during his own spell on the sidelines.
"It's something I've always wanted to be involved in. I've been on so many lows and had so many injuries, but those two coincided if you will," Inniss said.
"I would be away on my own in hotels, or one bedroom flats, down in Yeovil, or up in Dundee.
"And just as I got older, I didn't really have much of a life. And I was basically just living for the football so if I got injured it would take me to a really low place.
"I didn't really know much about mental health growing up, but really, it is something that we should all learn more about.
"It shouldn't be such a frowned upon thing. CACT's Early Intervention in Psychosis project is something that we're proud of and more people should know about it.
"Being here and helping out with CACT, it also helps me be a better person. So, there is a little bit of selfish side to it, but at the end of the day I get to give a little bit back."
The pair also discussed the importance of a routine and having coping mechanisms for when faced with challenging times as well as the importance of having a support network in place.
READ MORE: 'Hendon Football Club has transformed my son's life'
"Everyone is checking in on me because I've been through what I've been through, but I actually feel probably the best I've ever felt. I'm in a really good routine at the minute," Inniss added.
"It's just all little things, little challenges, which then allows me to be in a good place to attack my rehab."
Meanwhile, Danielle has discovered that art works as a therapy to help her mental wellbeing, and helps her to reflect on how she is feeling:
"When you draw and when you feel a certain way, you can see that through art. And that's what I love about it because you can use it as a kind of journal.
"And it's really quite therapeutic when you do that. If you're experiencing trauma, it's so interesting to just do some art and then you're like oh actually I really feel a bit better now."
Through CACT's virtual activities last year, Danielle reignited her love for art and drawing and now has an exhibition being shown at Bluewater Shopping Centre running from September 28 until November 1.