4 min
"We've been resolute at the back, but it's not really worked out for us at the top end of the pitch and that's what we're working on. We predominantly worked on it last week in training and we did the same this week."
Listening to Theo Archibald's pre-match interview, it's clear Leyton Orient knew where room for improvement lay ahead of Saturday's home fixture with Hartlepool United.
Coming into the encounter, the O's had conceded the least amount of shots from open play of any team in the division but had proven shot shy at the other end, having taken the second fewest in League Two.
This risk averse approach was backed up in the results as the O's picked up four consecutive draws in which they scored just twice.
Finding a balance between a well drilled defence and a potent attack had clearly proven an issue for Jackett and his coaching staff in recent weeks, but as the weekend's 5-0 scoreline suggests, when the formula is right it can lead to devastating results.
The performance was night and day from the dour 0-0 draw with Walsall in E10 a fortnight ago.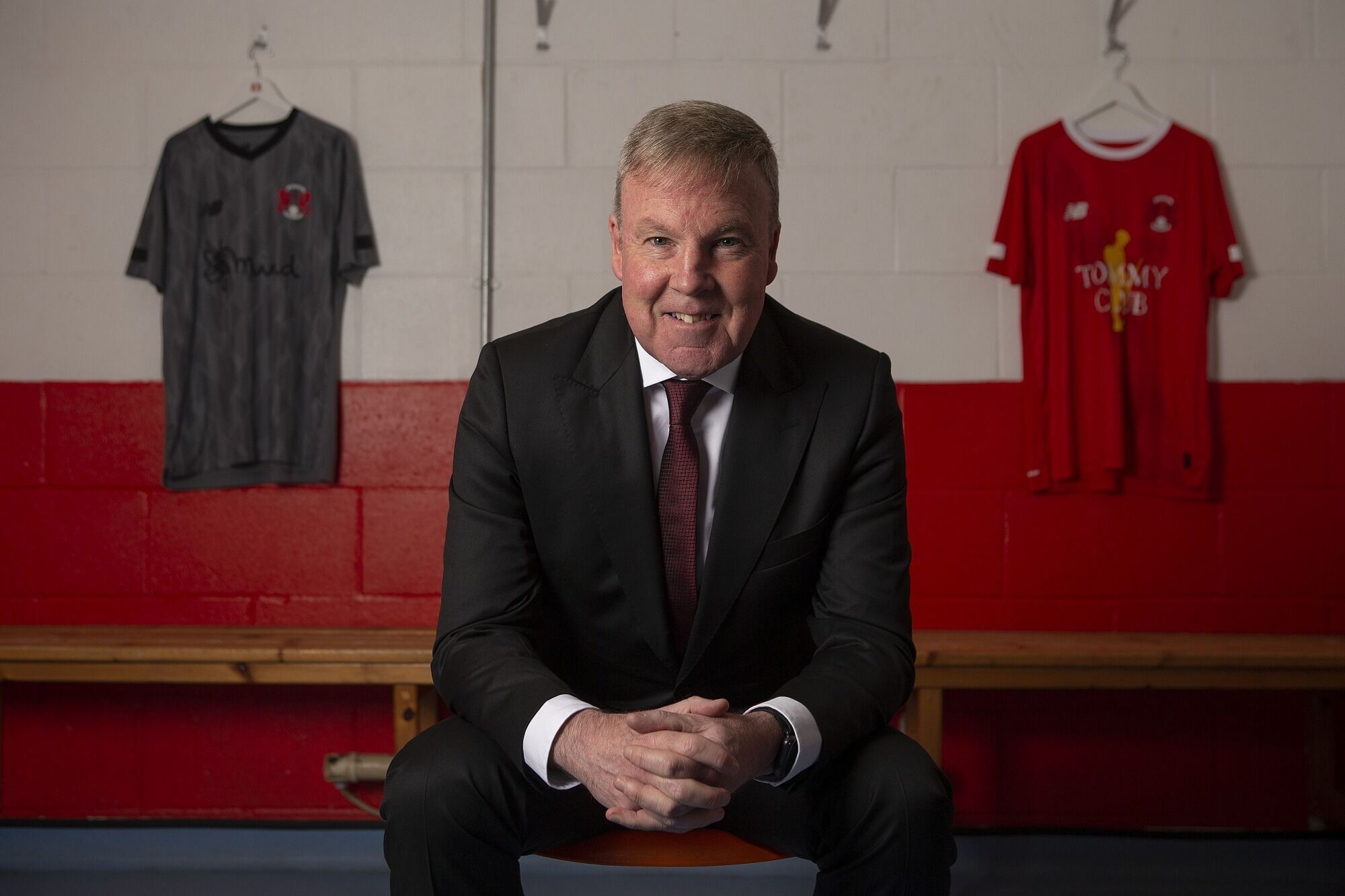 Orient played on the front foot, were first to every ball and carried out a tactical plan which Hartlepool, who started the day above their hosts in the table, failed to get to grips with.
Playing a part in all five goals, Aaron Drinan was undoubtedly the star of an impressive team display. The Irishman's intensity and clinical edge summed up Orient's performance as he bagged himself a hat-trick and two assists on his return to the starting line-up.
Neither Drinan nor Craig Clay had started for the O's since the 1-1 draw with Barrow three weeks ago, but the decision to recall them paid almost immediate dividends as the pair combined for the opening goal.
There's a sense of reassurance that comes with seeing longest-serving player Clay named in the starting line-up, bringing consistency to central midfield for over four seasons now.
READ MORE: From Laurie Cunningham to Lawrence Vigouroux, Leyton Orient can be proud of their diverse past, present and future
His performance on Saturday was full of his typical industrious ball winning shuttles across the pitch, but the former Motherwell man also produced moments of real quality on the ball.
This was best exemplified when he punched a pass through the lines and onto the feet of Harry Smith 20 minutes in, Smith then laid it off for Drinan to curl home and break the deadlock.
The trio combined once again for the second goal.
Orient laid traps to harry and harass Hartlepool high up the field, and in one such moment mid-way through the first-half, Clay nipped in to nick it away with the loose ball pounced upon by Drinan who then laid it on a plate for Smith to end his six-game goal drought.
And even a moment of bizarre officiating couldn't knock Jackett's side off their stride.
Realising he had blown the half-time whistle prematurely, referee Alan Young instructed the two teams play the final four minutes of the first half following the interval, before eventually switching ends.
Despite the confusion, the O's maintained their relentless approach and all three of their second-half goals followed a similar pattern.
The ball was won high up the pitch, one or two incisive passes were made, followed by a clinical finish.
Especially after watching this performance, most sides won't attempt to play out from the back as shambolically as Hartlepool did, but now there's a blueprint for Orient to follow.
As the Brisbane Road faithful have witnessed with not only Saturday's win but also resounding victories earlier in the campaign over Exeter and Oldham, on its day 'Jackett-ball' can be spectacular.
Although recent stalemates with Walsall and Stevenage have also shown it can be listless.
League Two football is, by its very nature, inconsistent but if Jackett and Orient can add an element of consistency to their performances, especially in attack, that could prove the difference between this season being progression for the O's, or one that culminates in promotion.