5 min
Situated a stone's throw away from Brisbane Road is a statue that commemorates one of English football's true trailblazers, Laurie Cunningham.
A product of Orient's youth system, Cunningham became the first black player to represent England at any level when he took to the field for an under-21 fixture in 1977.
A cursory glance through the history books shows the barrage of racist abuse Cunningham received throughout his career, and despairingly, a generation on, another Orient favourite has recently befallen the same fate.
Following the 3-2 defeat to Port Vale, Lawrence Vigouroux was subjected to two separate instances of racist abuse via social media with Port Vale announcing last week they had banned one of their supporters for life for the offence.
Against Barrow, in their first league fixture since the incident, Vigouroux and his teammates opted not to take the knee for the first time since the gesture became commonplace in English football.
Explaining the player's stance in an interview with the club, the 27-year-old confirmed that it was not a decision that was taken lightly.
"We spoke in the changing room before the game, and we decided on that occasion that we weren't going to take a knee", Vigouroux said.
"We just felt as if it wasn't sending a big enough message. We've played a lot of games where the knee's been booed, and we just felt like enough was enough.
"We have to think deeply about it, we don't want to make it seem like it's a gesture where we just stand up and we don't care.
"We want to show our fans and everybody that watches Orient that we care deeply about the community, and we care deeply about everything that's good about this club."
However, prior to the 0-0 draw with Walsall, Orient reversed their decision and took a knee to a largely positive reception at Brisbane Road.
Yet all this issue has done is to highlight the problem English football is currently experiencing with the gesture, as well as the deep-rooted racism, prevalent within the game.
At Orient's London neighbours Millwall the issue has become particularly divisive and it is disheartening to hear Vigouroux mention fans booing the knee making an impact on the players' decision.
Speaking to London Football Scene following Saturday's match, O's Chairman Nigel Travis stated he was pleased to see his players return to taking a knee against Walsall.
"These are issues that people need to take seriously, they need to think about it. Last week they made a point by not taking the knee and I was delighted today to see them take a knee.
"I for one stood up and clapped and I think most people in the stadium did. I think it's very important we continuously and consistently take that line because we cannot tolerate racism or abuse in any form."
READ MORE: Kent Teague on Leyton Orient's ultimate goals, 'perfect fit' Kenny Jackett and playing footballing blackjack
Ultimately, the knee is just a gesture in the fight against racism and there are a multitude of complex factors involved. But, with senior players like Darren Pratley and Omar Beckles leading the conversation, Orient are well placed to make the correct decision as a squad.
Despite such a disappointing incident, the wider response from the footballing world has been positive with O's CEO Danny Macklin full of praise for how Port Vale themselves handled the incident.
"Everyone at Port Vale deserves a lot of credit. They dealt with it efficiently but also very very swiftly," Macklin told London Football Scene.
"I've got letters we've received from Port Vale fans who have gone out of their way to write a penned letter just to say that the view of one or two people is not representative at all."
There is no easy solution to the issue of racism, but it's intriguing to hear that, despite their generational gap both Cunningham and Vigouroux share a similar outlook on how it can be best combated.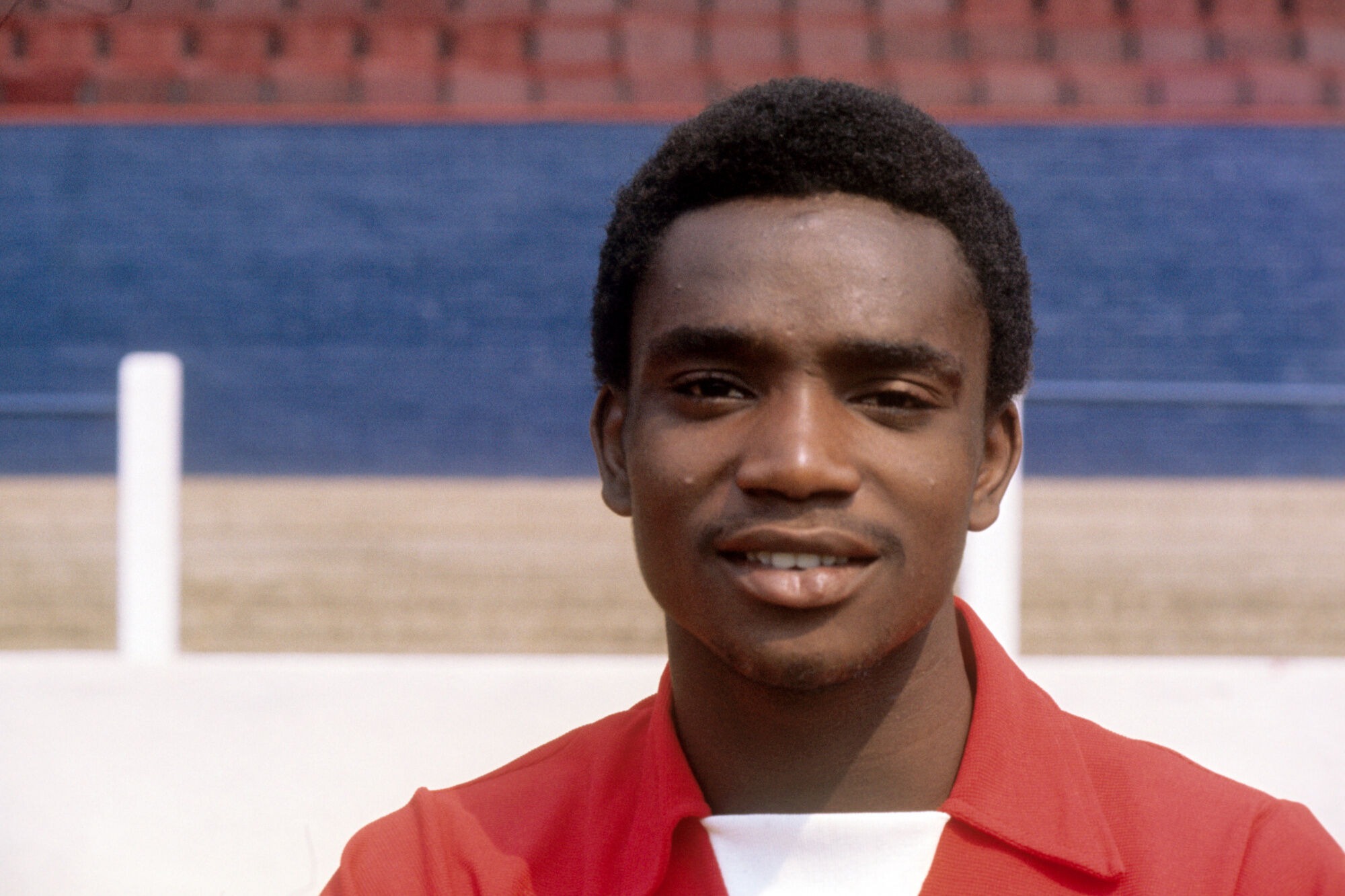 In an interview with France 24, Cunningham's niece Rhodene Cunningham explained how her uncle would deal with the issue.
"Laurie preferred to confront it by inviting those who were racist to 'come and sit down with me and we will talk about it'."
Similarly, Vigouroux feels that education is the answer.
"If you're learning to be prejudiced at such a young age I feel you can get punished in many different ways and serve your punishment but still feel the same.
"If you get educated then you can understand that it's difficult to be a Black or Asian person in society.
"By understanding where we're coming from as human beings I feel it'd be much better for the younger generation to learn that."
It's disheartening that this is a problem that has plagued English football and society as a whole for generations.
But Orient should be proud that, being situated in one of the most diverse areas of the country, they have a player like Vigouroux representing the club whose bravery, eloquence and thoughtfulness regarding these issues shines through.