4 min
The top echelons of the beautiful game can sometimes feel bereft of community spirit but in the shadow of the Canary Wharf skyline lies Fisher FC, a non-league club building a template for others to follow.
Fan-owned and amateur in all but name, the club has risen from a nomadic existence and the ashes of a previously defunct side to become a model of community sustainability and real fan engagement.
In the late 1980s, the former Fisher Athletic were a team synonymous with the top division of non-league football and heavily funded by generous benefactors.
It proved to be an unsustainable business model though and the club was eventually wound up by the High Court, after failing to repay debts in May 2009.
However, a supporters club consisting of 42 founding members stepped in to save the club and, under the new name of Fisher FC, submitted proposals for a new community football facility at St Paul's playing fields, just over the road from the previous club's old Surrey Docks Stadium.
That proposal came to fruition in 2015/16 and since the club returned to its spiritual home in Rotherhithe it has seen an exponential growth year on year to its present number of over 100 members – no mean feat for a club at Step 5 of the non-league pyramid.
As witnessed with the protests against the potential European Super League earlier this year, some football fans feel they are taken for granted by those entrusted to safeguard the game.
In this context, it is clubs like Fisher that have been the beneficiaries as they have created an authentic connection with their local community.
As Simon Shipperlee, club treasurer, exclusively told London Football Scene, "We're a fan owned club that offers membership for £20 a year.
"That allows every fan access to our AGM and opportunity to stand on the Board or question decisions as they wish, in addition to bringing discounts on the gate and half price season tickets."
Fisher is a club open to all and encourages all visitors to volunteer and participate where they can. They run without a chairperson and the 'directors' themselves are ordinary members like everyone else.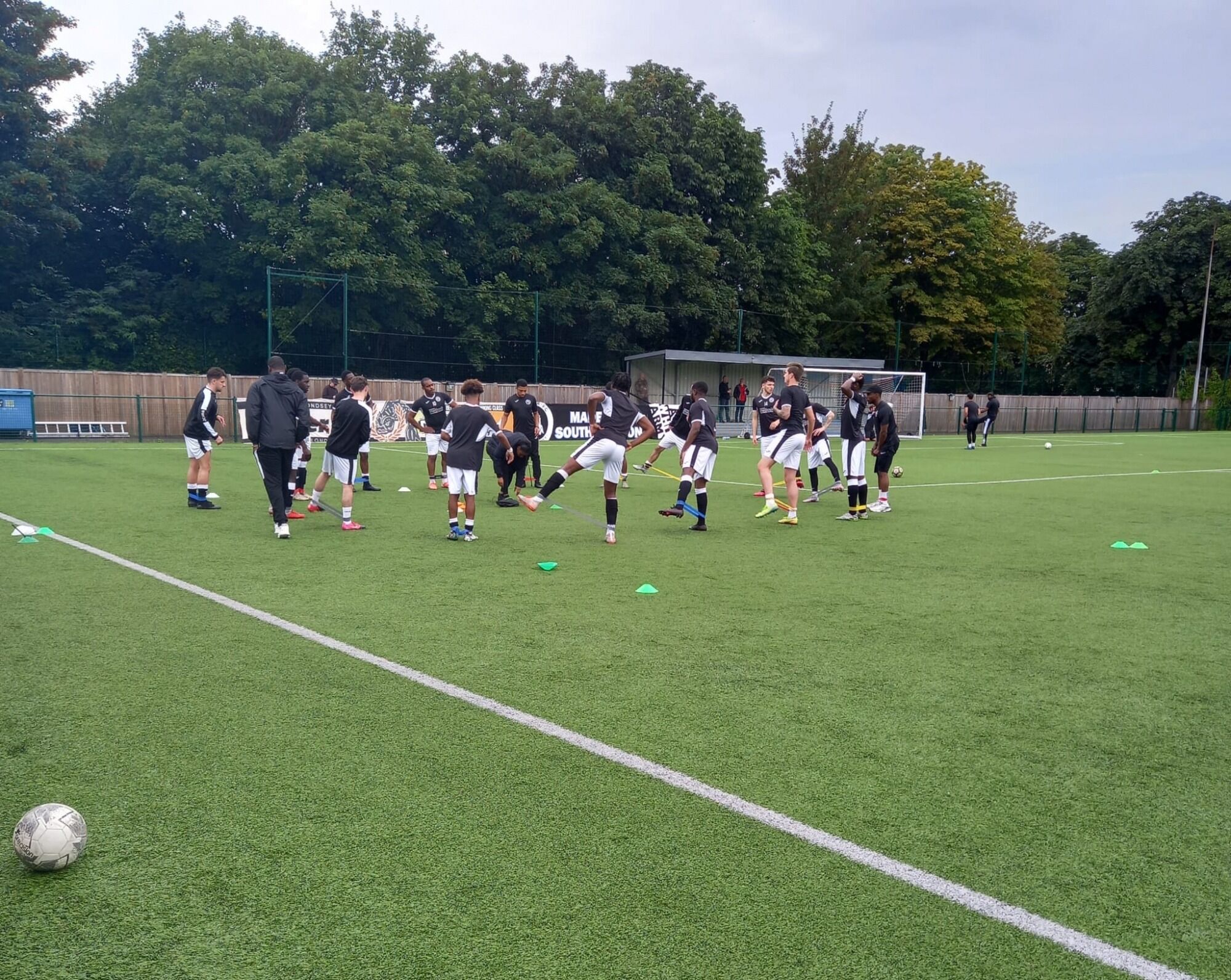 As if to emphasise this, it was Shipperlee himself who greeted spectators on the turnstile and collected the £8 entrance fee ahead of the recent 2-2 draw with Welling Town.
That day a passionate and vocal crowd of 145 watched the amateur side score a last-gasp equaliser to maintain their steady start to the Southern Counties East league season.
The fact the squad play for nothing is also as key to the fabric of the club as the community ethos off the pitch.
Money permeates through the non-league system and for some of the Fisher squad they could undoubtedly collect a wage elsewhere but they wouldn't necessarily find a similar atmosphere.
Average gates of 185+ represent an impressive return for a club where success is a long shot and players are playing purely for the love of the game. That these gates have continued to increase since Fisher returned home is testament to the work off the field.
READ MORE: Hackney Wick FC – the football club who can't find a home but are still dreaming big
The fan base itself is also representative of the diversity of modern day London, old/young, male/female and all ethnicities blend together to create a homely atmosphere.
In the words of the club, they pride themselves on being inclusive, ethically minded, not-for-profit, community minded, sustainable and fan focused.
A first time matchday visitor will undoubtedly leave the club with an overwhelming sense that they had walked into a place they could easily call home or their new favourite club.
Yet for all the organic growth and success, there still remain challenges for the club to overcome.
Having taken over the existing debts/running costs in 2009, Fisher are on track to be debt free by the end of this season and through their membership scheme are able to turn a profit to put back into the club.
However, there is no secret benefactor or wealthy individual bankrolling the club as fan-owned means fan-owned – therefore everything depends on the goodwill of volunteers.
For Fisher to continue to grow they will always be on the lookout for more members and volunteers willing to help with the day to day logistics of running the club.
Nevertheless, a stone's throw from the River Thames in picturesque surroundings, this reborn Fisher FC may never reach their previous heady heights, but what they are doing is offering an antidote for those tired of the boom and bust ways of top flight football.