4 min
Lyndon Dykes' performance in QPR's defeat to soon-to-be champions Norwich at the weekend only went to underline why the forward is a diamond yet to be fully polished.
A mix and match afternoon saw the 25-year-old miss a huge chance in the opening period before also squandering a second-half penalty to get his side level.
However, the Scottish international proceeded to score late on, bagging his sixth goal in as many games – and as many as he managed in his first 34 outings for the club.
Dykes' superb last-minute winner at Play-Off contenders Swansea recently saw the forward equal fellow Scot John Spencer's 1996-97 club record for the most away league goals by a QPR player in their debut campaign (seven).
It's a remarkable story for a player who, while many were honing their footballing skills at youth academies under the watchful eye of professional coaches, 15-year-old Dykes was preparing to become a Rugby League star in Canberra.
READ MORE: QPR's season has been a success – even without the chance of making the Play-Offs
But a combination of factors saw the Australian-born Dykes exchange the oval ball for a round one and despite an unconventional background which also included shift work in a factory, he soon found himself relocating from Australia to Scotland in search of a professional football career.
It took him to the hometown of his parents and Queen of the South before impressing at the age of 23 in the Scottish Premier League playing for Livingston.
Dykes joined QPR last summer with a burgeoning reputation and the added burden of being given the famous number nine shirt worn by club legend Les Ferdinand.
Back-to-back goals in his first two games seemed to suggest the forward was thriving under the pressure before his goal scoring touch slowly began to abandon him.
A run of 22 games without a goal saw Dykes score his first goal since November 2020 against Reading at the Madejski Stadium on March 27th before going on to really prove the doubters wrong this month.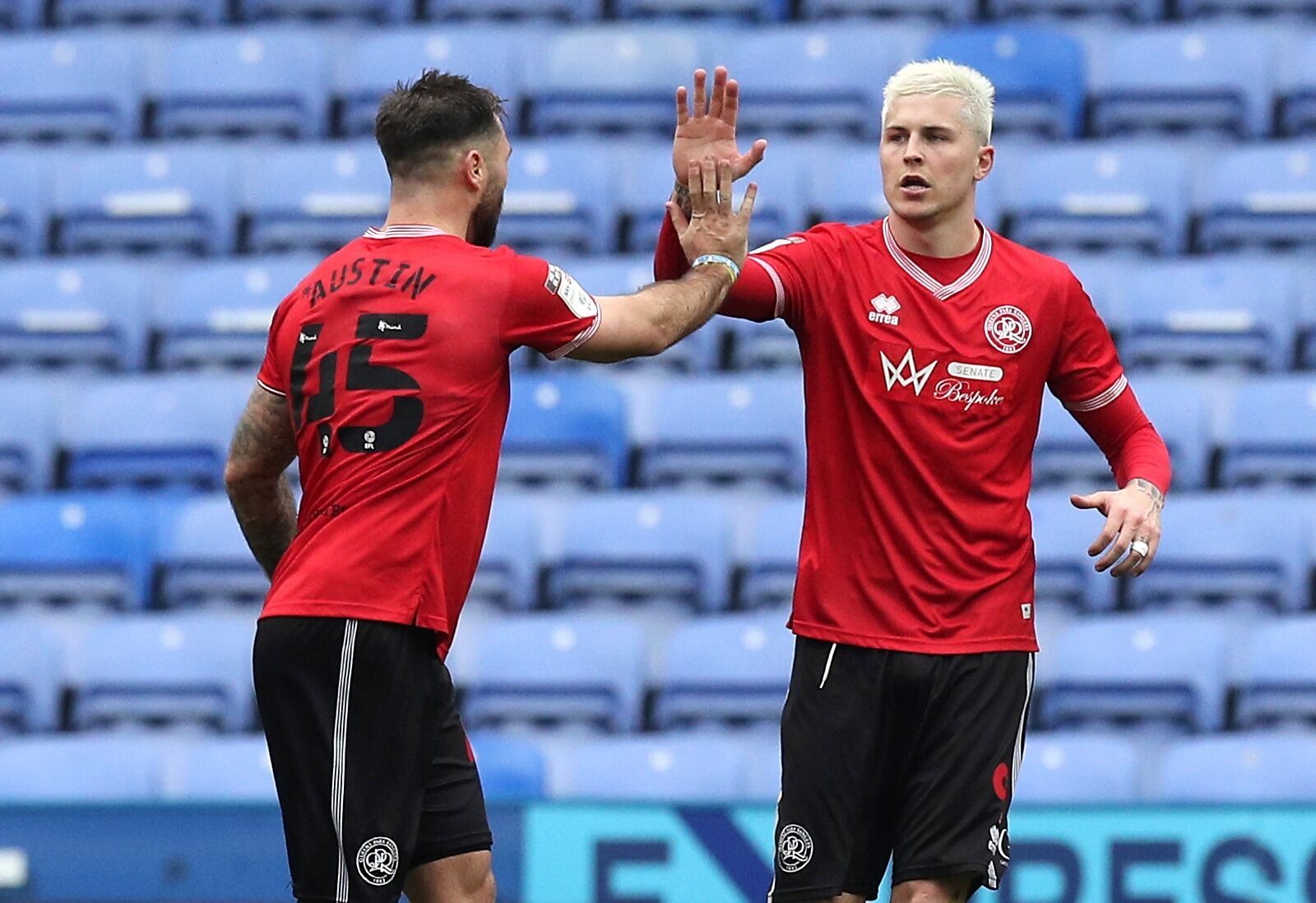 The arrival of the experienced Charlie Austin in the January transfer window has also helped Dykes and QPR rediscover their mojo with the Hoops rapidly rising up the table from a troubling 19th place to tenth in the space of just two months.
Austin's recent suspension could have derailed progress but instead it appears to have further reinvigorated Dykes – the forward relishing the opportunity to take up the mantle from the talisman.
Throughout Dykes' debut QPR season, boss Mark Warburton has been vocal in his support for the forward to get amongst the goals despite his flurry of missed chances earlier in the campaign.
While it could be argued Dykes' current goal scoring rate is just a case of a 'purple patch' – Warburton is adamant his form and goals are down to hard work paying off.
"(Lyndon) Dykes works hard," Warburton told London Football Scene. "He benefits from being around the likes of Charlie Austin and Macca (Macauley Bonne) on the training ground.
"He's working hard every single day, and it doesn't come easy, you don't suddenly start scoring goals. The best players in the world have all slumped in their form at some point."
READ MORE: "Everybody has felt isolated and cut off" – QPR's 'R You OK?' campaign continues to listen and support
After committing his international allegiance to Scotland last summer, Dykes also has the delayed Euro 2020 tournament to look forward to this summer – something Warburton believes the player will relish.
"He's also got a really exciting summer in terms of the Euros," Warburton added.
"England vs Scotland at Wembley – these are big career-changing games and he's in very good form and full of confidence."
QPR's form since the turn of the year has ultimately been a case of 'too little, too late' to claim a Play-Off place with many Hoops fans wondering what could have been had Dykes and QPR not suffered a mid-season malaise.
But like QPR's current trajectory, both the player and club are looking forward and a promising end to the season could prove beneficial for both in the summer and beyond.