8 min
"It's been carnage and emotional," says Ross Embleton as he reflects on his first anniversary as the permanent manager of Leyton Orient.
Thrust into the limelight as interim coach following the tragic passing of Justin Edinburgh at the end of the 2018/19 season, it was a heavy burden for a fledgling manager's shoulders but one Embleton knew he had to take on.
The 39-year-old felt an overwhelming responsibility to "be the one who tries to bring back some normality" following Edinburgh's death, stepping up from his assistant manager's role as it "wouldn't be fair for someone else" to come into a grief stricken club and fanbase.
But what is sometimes forgotten was that he too was suffering and the emotion of managing Edinburgh's team was too much.
"Because we'd been so successful the year before, it was pretty much impossible," Embleton exclusively told London Football Scene.
"It seemed that if I wasn't doing it exactly the same way as him, it would be frowned upon and even though I'd understand why, I wasn't comfortable with that."
Coupled with the fact he never wanted to be a manager, Embleton struggled with the role as everyone looked to him for answers, ones which he simply didn't always have due to his own managerial inexperience.
He subsequently turned down the role on a permanent basis, stepping aside for Carl Fletcher to take over but following Fletcher's departure just 29 days later, Embleton once again assumed the interim role.
It was only going to be temporary – but this time it felt different, this time Embleton wasn't directly managing Justin Edinburgh's team anymore.
"We'd had a new manager come in and I was part of that process, but sometimes the manager goes and you stay and everyone thinks you just wipe him away and forget about it," Embleton explained, with an air of disappointment.
"But that's not the case and from that point on it was about me trying to improve the group.
"It hadn't worked with Carl (Fletcher) and it was my responsibility to take it on until the club were ready to move on in whatever direction."
The decisive moment Embleton truly realised only he could take the club forward came when chairman Nigel Travis and director of football Martin Ling told him 'life's too short'.
READ MORE: Leyton Orient's abandoned Carabao Cup game against Tottenham has to be the exception, not the rule
Even though results were 'middle of the road' at the time – it was hard for Embleton to say no to taking on the challenge of managing the side permanently.
It was the show of faith Embleton had needed to convince himself he was ready to take on the job: "The advice I got from those I confided in was 'just have a go at it' and having the backing from them and my wife made me think 'yeah why not?'"
Nevertheless, the jump from assistant to head coach was still a steep learning curve with Embleton quickly discovering that he could no longer crack the same jokes which appeared prominently in his conversations with players previously.
Embleton's outgoing, jokey demeanour is prevalent throughout but ultimately the buck now stops with him and he is the one players get annoyed with if they are not playing.
"My jokes aren't funny anymore – I don't know if they were funny in the first place but I've got to learn to stop trying to make people laugh," says Embleton with a wry smile.
"Because when the team are doing well, the club and the players are fantastic. When they're not, I'm useless. I'm responsible."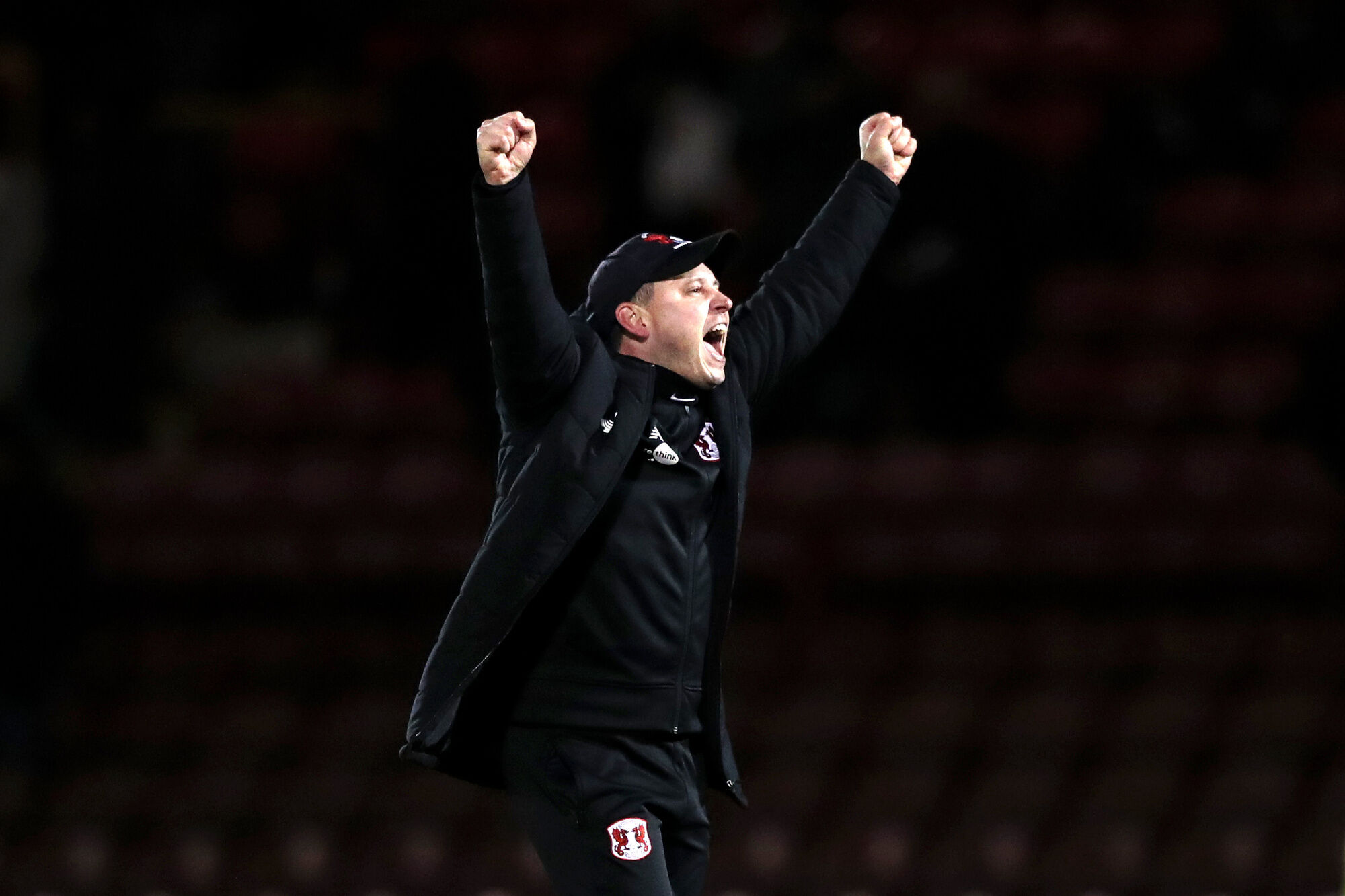 Embleton's new-found position of responsibility took some time to get used to but he now believes he has discovered much-needed clarity over the past year to develop in the role.
"People and players need clarity. It's what makes everyone accountable," Embleton says in response to a question about how he's stamped his authority on the team.
"The players now understand what I expect. Therefore, there's a level of expectation which makes them more accountable and it allows me to make decisions off the back of whether they meet those expectations".
Another hurdle to overcome was the expectations that the players would now have of him.
READ MORE: Leyton Orient and Dagenham & Redbridge's fight for survival as coronavirus hits lower league clubs
"As an assistant, players would often come to me for clarity on what they've been told – or not been told – by the manager," Embleton said.
"It was easy for me to say 'look, this is what he thinks you're not doing but let's work on it together. I could always put a positive slant on it and leave the player feeling good. In actual fact, I was still agreeing with the manager and backing his decision.
"But as manager, it becomes very hard because you're the one making those difficult decisions."
Home games against Mansfield Town and Cambridge United before last season's league curtailment felt like another turning point for Embleton and the development of the playing and coaching staff alike.
"It was the first time I really felt that I watched my team," Embleton said. "It's these moments which my staff and I talk about as the ones which showed us how we should approach a game and how we're going to make changes.
"As a coach, I started to see that in my team and that was really important to me."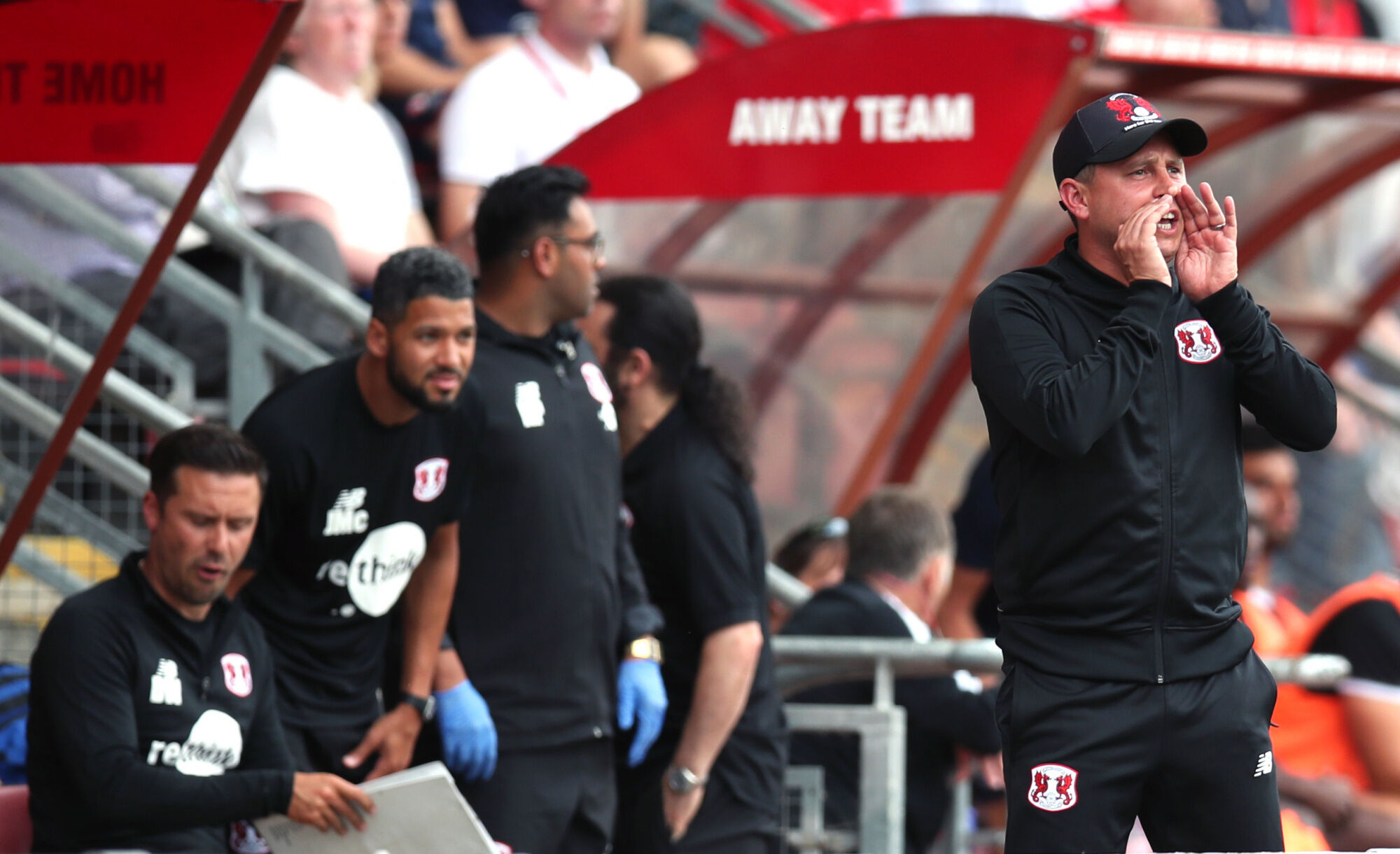 March's coronavirus lockdown and subsequent season end led Embleton to sit down with every single player, regardless of their contractual situation and review their time at the club, where they were personally and engaging them in open and honest talks about their futures.
For Embleton, these were the 'first conversations without the emotion of it all' following Edinburgh's death.
"There was this freshness and freedom to the way they looked at me [and] the way we were talking about football," admits Embleton.
"It was a massive turning point for everybody to realise that we miss him incredibly but we were now at a stage where we felt we were okay to start looking at what Leyton Orient will look like this season.
"It's not a last gasp winner, but it had an incredible impact on everybody."
On the pitch it certainly seems to have had an impact so far, beating Plymouth and Southend were considerable victories as was the 4-0 win over Bolton which Embleton was quick to point out with a smile, "not so long ago had Jay-Jay Okocha playing for them."
Of course, seven of Embleton's 12 months in charge have come amidst the backdrop of coronavirus with no training and matchdays.
Reviewing the absence of League Two football had one positive – the opportunity to spend time watching and analysing the best as the Premier League continued while spending valuable time with his family without the stresses of the all-consuming high-pressurised managerial role.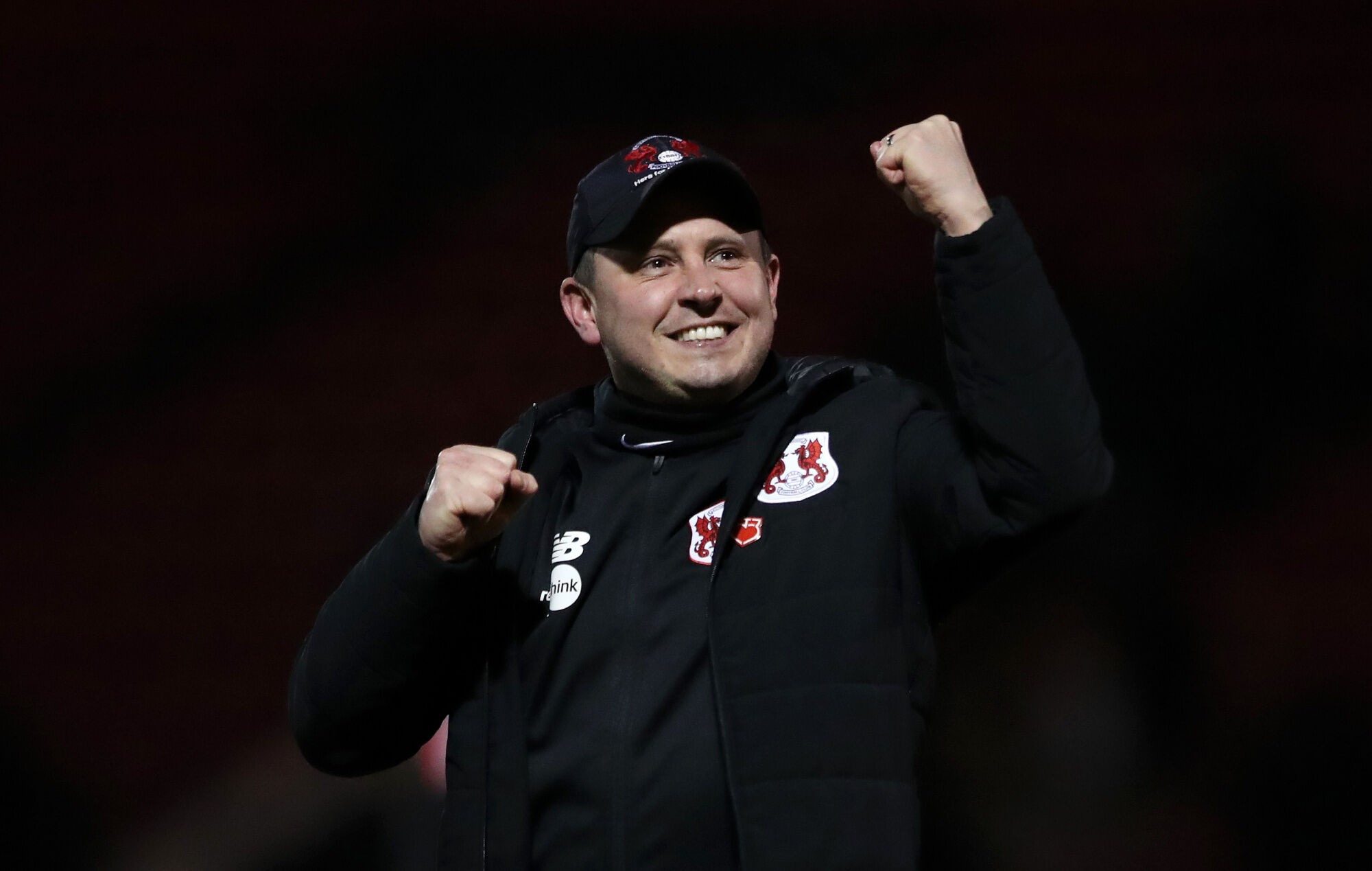 "Before lockdown I'd get up on a Sunday to walk the dog and later have a family roast lunch but I'd constantly be thinking; 'do I play him at left-back? Should I have made that sub?
"During lockdown, those lingering thoughts weren't there. I could go out, be a normal dad and just enjoy those experiences."
Reflecting on his tumultuous managerial career so far, Embleton jokes he's going to write a book one day and that if he ever won the Champions League, he wouldn't be sure whether it would be included.
Although one fan clearly has expectations Embleton will deliver a European win one day by having a tattoo of the Leyton Orient boss on his arm, Embleton appears to be genuinely touched "to know people recognise the job I'm doing for the club"
So what does the future hold for Ross Embleton and Leyton Orient?
Borrowing a quote from his late mentor, Embleton hopes to adopt Edinburgh's legacy in his management style and to create "fucking memories."
Simultaneously, Embleton recognises he still has to be his own person – "If I try to be Justin Edinburgh, I've got absolutely no chance."