4 min
QPR's announcement of reaching an 'acceptable agreement' with Fenerbahce for the immediate transfer of Bright Osayi-Samuel can be seen as a minor victory in an otherwise disappointingly long and frustrating transfer saga.
Despite the 23-year-old winger being linked with a move away from Loftus Road since the summer, having just a year remaining on his current deal, his future was only revealed last week in the signing of a pre-contract agreement with the Turkish side.
It essentially left QPR with three options for the remaining six months: to continue selecting a player who is already set to leave, exclude him from matchday squads for the remainder of the campaign, or try to force an early exit out of the club.
With QPR further restricted by a 10-year Financial Fair Play (FFP) fine, it was always going to be a case of damage limitation to ensure they received reasonable compensation for one of their prized assets mid-way through the season.
READ MORE: Kevin Gallen on boyhood dreams coming true and breaking QPR records
Simultaneously, it is important to maintain a squad that is committed to the QPR cause of accruing enough points to ensure they do not get dragged into an unwanted relegation dogfight.
With that in mind, there are few in football more experienced in the realm of high risk finance than QPR boss Mark Warburton, a former City Trader – and it has shown in his stance with wantaway stars.
It saw Ryan Manning instantly dropped from the first team squad earlier in the season once it became apparent contract discussions between himself and the club could not be resolved and Osayi-Samuel quickly found himself in a similar position.
Once the pre-contract agreement was signed, the winger was omitted from QPR's matchday squads for last week's games against Cardiff City and Derby County.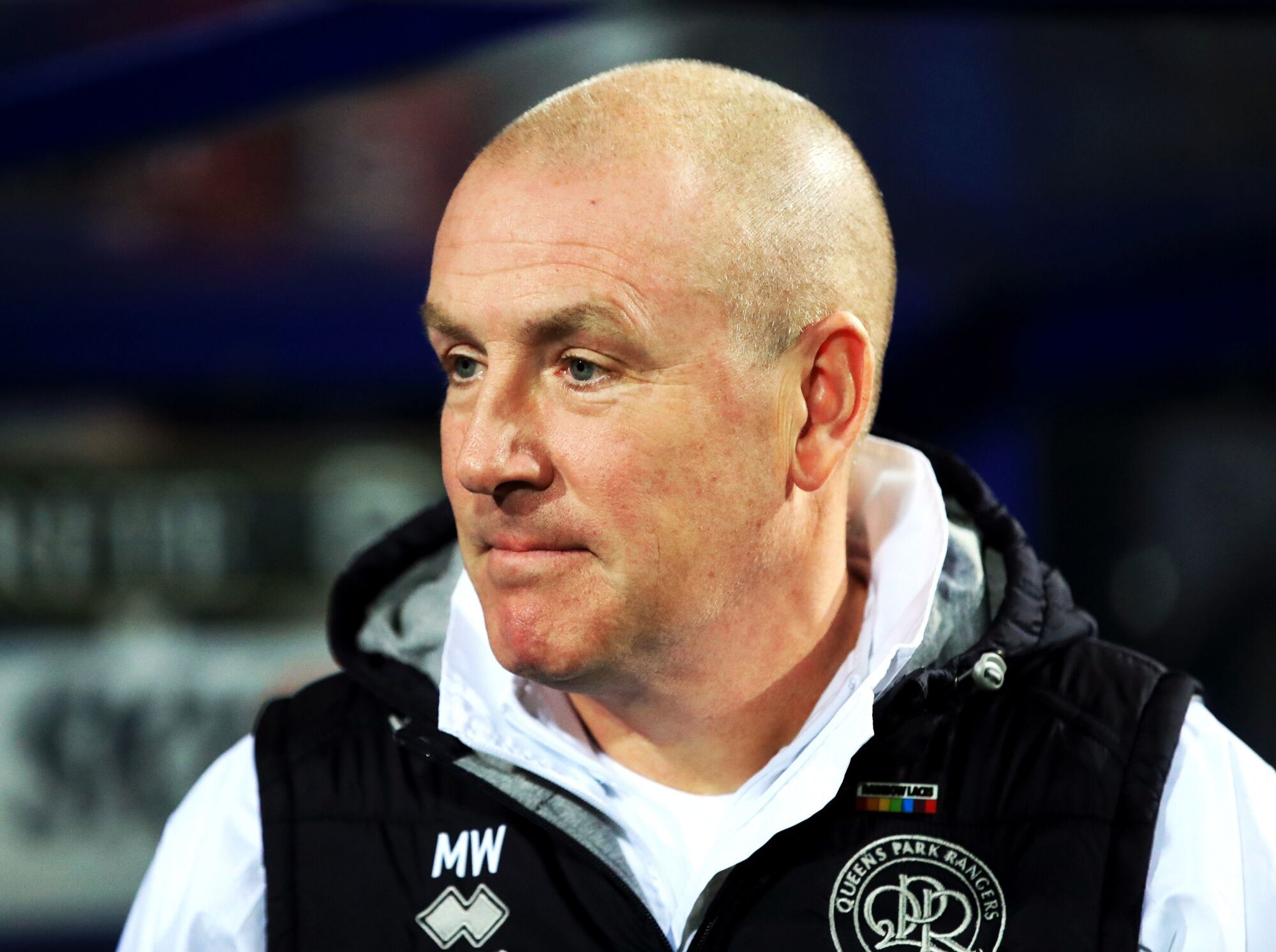 Ahead of the game against the Rams, Warburton told London Football Scene: "If you have a player who's set on running down their contract, then the club have to move accordingly.
"Of course you value your players, every single player, but clubs have to look after themselves.
"If player X has 20 months to run and the club offers him what they think is a very good offer for a prized asset, if he has no desire to sign it, then don't play him.
"If an asset is not playing, then his value declines very quickly. So then his agent has to try and force the move and there's value in the player again."
Referring back to the case of Manning, who signed a one-year contract extension along with Osayi-Samuel last February, the midfielder eventually left the club to join Swansea City for a mere £250k.
That fee, for a 24-year-old Irish international who's versatile on the pitch and had established himself into the starting line-up at Loftus Road, is almost daylight robbery.
READ MORE: "Everybody has felt isolated and cut off" – QPR's 'R You OK?' campaign continues to listen and support
The club's fear surely, was if the same happened with Osayi-Samuel and they'd allowed both players of their calibre to leave for such paltry sums it would've been a travesty – especially in light of the club's FFP constraints.
Nevertheless, after losing to Derby on Saturday, concerns over Osayi-Samuel's departure could have been justified with the defeat symptomatic of QPR's season so far – lacklustre and lacking in creativity and goals.
Whilst Osayi-Samuel's numbers this season are nothing to rave about, alongside Eberechi Eze and Ilias Chair last term, the trio of attacking-midfielders managed to score 23 league goals as well as 23 assists between them.
However, the reality is that since the departure of Eze and the uncertainty over Osayi-Samuel's future has grown, the winger has not looked close to replicating any of the form shown over the past couple seasons and managed just three goals this season.
Whilst he's shown the potential to be a top player in the past, he's never been asked to carry the team to victories, and it'd be hard to believe that would have happened now.
Arguably Bright Osayi-Samuel's QPR career had come to a natural end months before the pre-contract agreement was even signed.
Whether Bright Osayi-Samuel will be remembered as an exciting young player who spread his wings to experience the next level, or a disloyal contract-rebel, remains unknown but one thing is certain, the next chapter of his career couldn't come soon enough for all concerned.