8 min
A youth team record breaker, the sixth highest goalscorer in the club's history and ninth all-time appearance maker, there's few players that epitomise modern-day Queens Park Rangers more than Kevin Gallen.
Born a stone's throw from Loftus Road into a QPR-fanatic family, Gallen joined the club's youth team after leaving school, going on to break Jimmy Greaves' long-standing record at that level over two seasons.
After signing professional forms in September 1992 at the age of 17, the first-team was a natural progression but few, including himself, would have ever dreamed of turning out 414 times and scoring 104 goals in the process.
"I didn't really think about it at the time but I am really proud of those statistics," Gallen exclusively told London Football Scene.
"When I was a kid growing up all I wanted to do was play for the club – to do it just once would have been unbelievable but to do it so many times is incredible.
"Especially when you look at the other names on the list and see I'm by far the youngest in the top ten."
Although the forward failed to score on his debut, a daunting away trip to Premier League champions Manchester United on the opening day of the 1994/95 campaign, Gallen believes it was the perfect springboard for an 18-year-old's burgeoning career.
"Gerry Francis (then QPR manager) took me on the pre-season tour and I did well throughout that summer," Gallen said.
"I was sharing a room with Bradley Allen at the time and I thought I might have a chance of playing alongside Les Ferdinand who was the definite starter.
"It was between me, Bradley and Gary Penrice and I remember Bradley telling me that I was definitely going to be playing.
"So I told my parents and they drove up – the whole day was a bit of a blur but was such a brilliant experience.
"I do remember having a goal disallowed which should have stood and a missed a chance but all in all I had a great debut.
"I played really well and it gave me the confidence to kick-on because I just thought if I can play well against the likes of Steve Bruce and Gary Pallister at Old Trafford then I can play well anywhere."
READ MORE: Is it time for QPR boss Mark Warburton to revert to a Brentford blueprint for success?
A few days later Gallen would score his first goal for the club, the winner in a 3-2 victory over Sheffield Wednesday under the Loftus Road floodlights to cap what he described as 'an unbelievable week'.
He would go on to score 10 league goals in total that season, earning him another accolade as one of a select few players to reach 10 Premier League goals as a teenager.
But after an incredible debut season which saw QPR finish eighth in the table and also led to England U21 honours and Young Player of the Year nominations, events outside Gallen's control saw a difficult second season which ultimately ended with top-flight relegation.
And Gallen openly admits the club's inability to replace key personnel such as top-goalscorer Les Ferdinand (sold to Newcastle United for £6m in the summer) put unwanted pressure on his young shoulders which he struggled to deal with.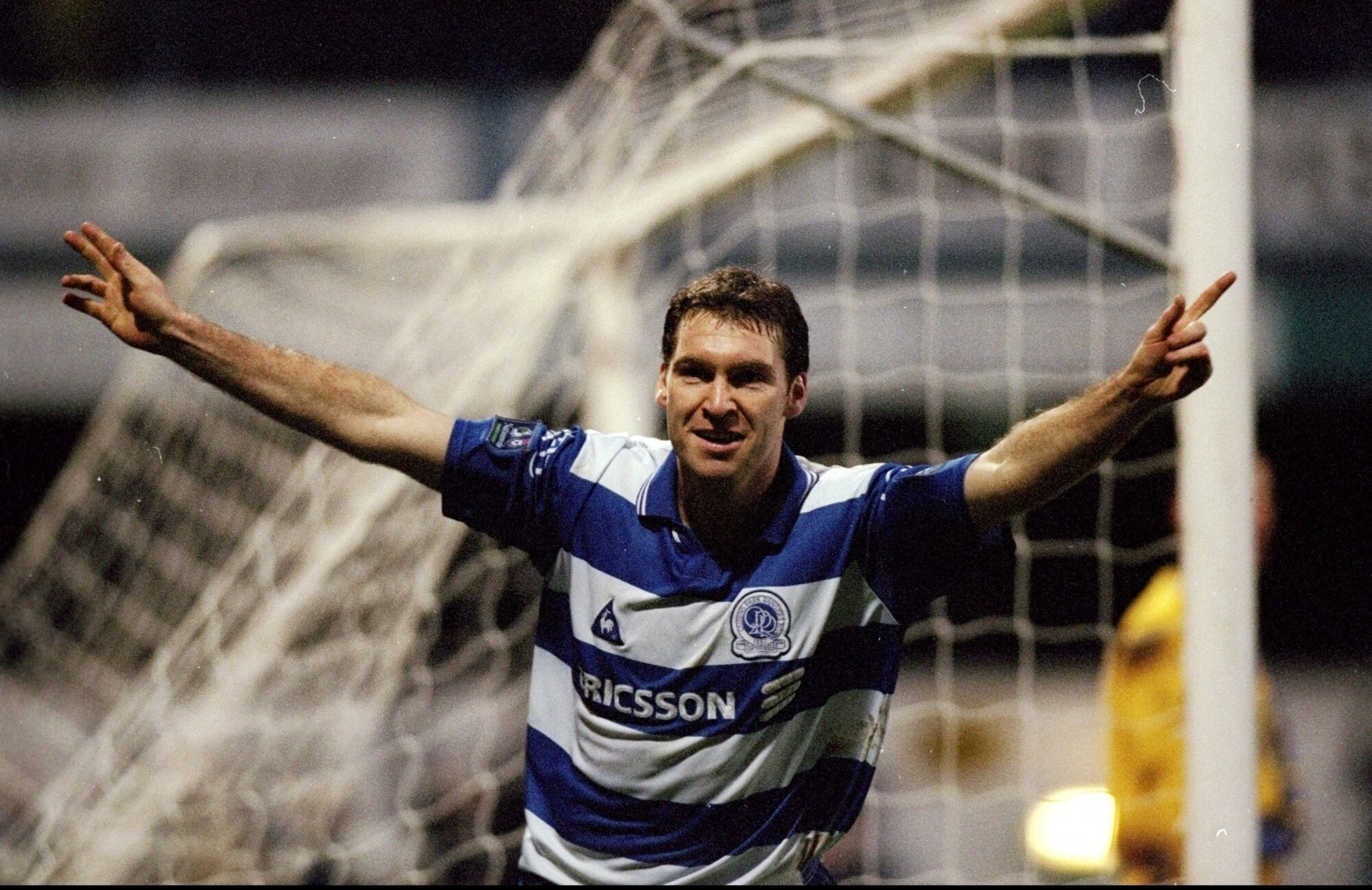 "We had a good team but we really missed Les' (Ferdinand) goals when he left and that was one of the main reasons we got relegated," admitted Gallen.
"When you consider Ray Wilkins was coming to the end of his career and Clive Wilson moved to Tottenham you had three of our best players that weren't really replaced.
"I was still only 18/19 and had a lot of pressure on me to deliver with a lot of people saying I was a one-season wonder.
"I can understand why supporters get frustrated – they pay their money and want to see QPR win. That's the be all and end all and if it doesn't happen, you take the flak.
"But it did really get to me and, as a young lad you have to be mentally strong to deal with the high pressure situation."
Looking back, Gallen appears philosophical about the situation, claiming it was just something 'you have to work out for yourself' but, as someone who has coached youngsters since retiring, is grateful they rightfully get more support these days.
READ MORE: Why the Mark Warburton era is already facing it's biggest QPR challenge
Gallen, not yet 21, was ready to bounce back the following season in the Old First Division when both his and QPR's attempts at an instant return to the Premier League were quickly derailed.
After just two games, in which he scored three goals, Gallen sustained a serious knee injury playing against Portsmouth, resulting in him missing the rest of the season.
Without Gallen's goals, QPR's form slowly dipped with then Player-Manager Ray Wilkins also leaving the club by mutual consent and the Hoops eventually finishing the campaign ninth, five points off the Play-Off places.
It would then take a further season for Gallen to return to anything like the player he was before but once again injuries reared their ugly head, seeing the player drop down the pecking order at a club continually struggling to find their feet in the second-tier of English football.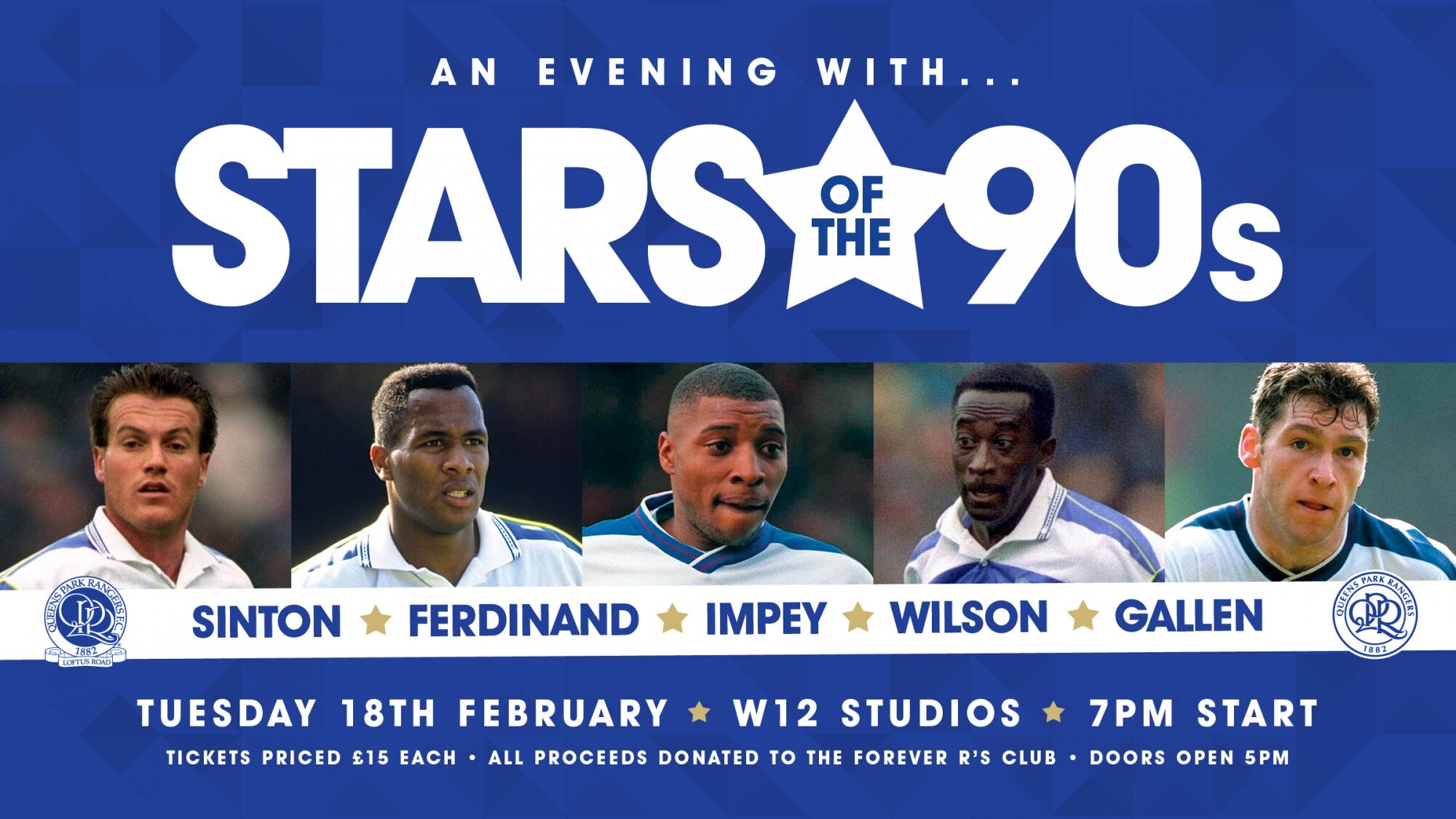 A move to fellow Division One rivals Huddersfield Town in August 2000 offered first-team football but after just one season and a short-lived spell at Barnsley, QPR, now in Division Two, once again came calling for Gallen's services in November 2001.
"The club were going through a bit of a rejuvenation period but I jumped at the chance to return," Gallen said.
"I actually took a pay cut to come back because I just wanted to play for QPR and it turned out to be the best decision of my life."
Although that first season ended in the Hoops narrowly missing out on the Play-Off places, Gallen not only quickly asserted himself as club captain but also as a talisman.
READ MORE: Angel Rangel: The Philanthropist Footballer
It was a role that was both a gift and a curse for Gallen the following season as QPR experienced Play-Off heartbreak, losing the 2003 final to Cardiff City after extra-time.
"I definitely think I returned to QPR a better all-round footballer – I was trying to score the goals, taking free-kicks, taking corners," Gallen said.
"When I was younger there were always players around me to share the load – Les Ferdinand, Trevor Sinclair, Alan MacDonald, Ray Wilkins.
"But until Paul Furlong signed I was playing every and anywhere and started that Play-Off final at the Millennium Stadium in midfield.
"Perhaps if I was playing upfront alongside Paul then we might have won the game."
A second-place finish the following season eventually did see QPR return to Division One, now named the Championship, where Gallen spent a further three-and-a-half years at the club which he describes as 'the best days of his life.'
After further spells at the likes of MK Dons and Luton, Gallen once again return to QPR as an Academy coach in a spell which 'just didn't work out when new people came in.'
Regardless, there is nothing but affection when he talks about the club and a particular warmth when reminiscing about the QPR side he first joined as a fresh-faced teenager back in the 90s.
"To play in that era with all those great players – Les Ferdinand, Trevor Sinclair, Ray Wilkins, Alan McDonald, Clive Wilson, David Bardsley – so many to name.
"They were all absolute top characters and great laughs and it was an absolutely tremendous dressing room.
"And if you've got great lads and great team spirit then you usually have great performances on the pitch and those few years were some of the greatest in QPR's history."
Kevin Gallen will be appearing alongside Les Ferdinand, Andy Sinton, Andy Impey and Clive Wilson in a special 'Stars of the 90s' evening on Tuesday February 18th to raise funds for the Forever R's Club, the club's ex-players association.
Tickets cost just £15 and to buy tickets and for more information CLICK HERE.