9 min
With just one win in their first eight Premier League games, question marks remain over whether Fulham have learnt anything from their last top-flight appearance two years ago.
Last season's Championship promotion came through an over-reliance on Aleksander Mitrovic with the Serbian responsible for 41% of Fulham's league goals – the highest proportion in the division.
Unsurprisingly, Premier League sides have not been as welcoming to Fulham's slender attacking threats as the Cottagers struggle to facilitate their main man.
In the opening game of the season against Arsenal, Fulham boss Scott Parker selected ten of the players who started the Championship Play-Off final.
Since then, Parker has made 16 changes to his starting line-ups in the following seven league games, utilising three different formations.
While the late transfer window signings of Ademola Lookman, Ruben Loftus-Cheek and Joachim Andersen will improve the overall quality of the team, all three have started together just once so far this season as they slowly integrate into the side.
Nevertheless, Fulham remain in real danger of anchoring themselves to the foot of a league that takes no prisoners if they do not quickly commit to a playing style which best suits the needs of the personnel at their disposal.
Fulham as a possession-based side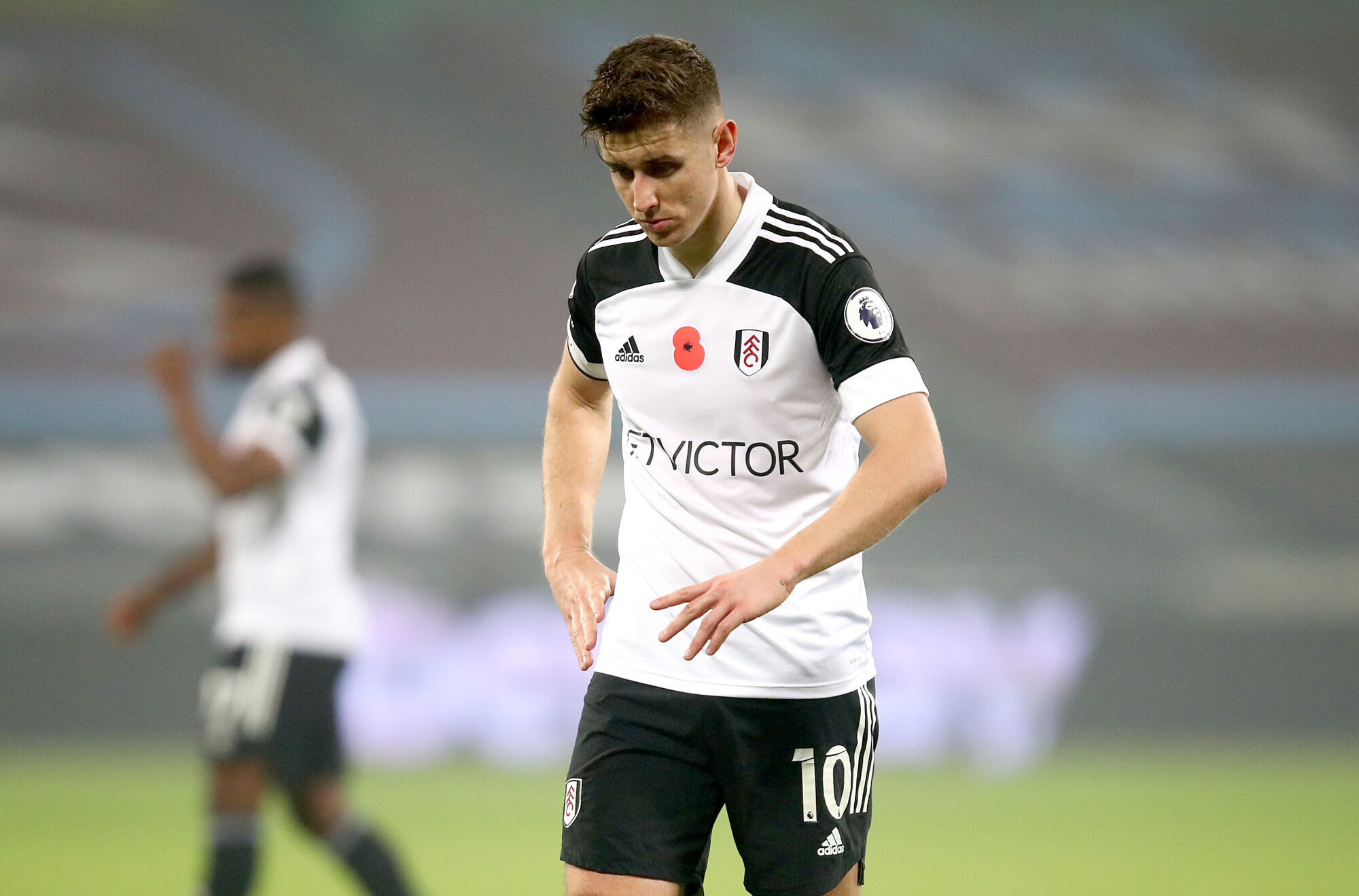 Against Crystal Palace, Fulham enjoyed 64% possession – their highest in the league this season – but were eventually foiled by Roy Hodgson's well-drilled side, going on to lose the game 2-1.
Mitrovic was often crowded out in the box as Palace's low block prevented passes and shots from central areas and when fleeting chances did come their way, the Cottagers were far from clinical in taking them.
A 4-2-3-1 formation gave full-backs Antonee Robinson and Ola Aina the licence to bomb forward and stretch the pitch as Andre Zambo Anguissa and Mario Lemina covered with centre-backs Tosin Adarabioyo and Tim Ream capable of picking out raking passes to either full-back.
Fulham used this to their advantage by switching the play between each full- back to exploit gaps in Palace's compact shape and give the forwards space to attack. Aina and Robinson would also spray cross-field passes to one another (similar to how Liverpool's Andrew Robertson and Trent Alexander-Arnold operate) to disrupt Palace's structure.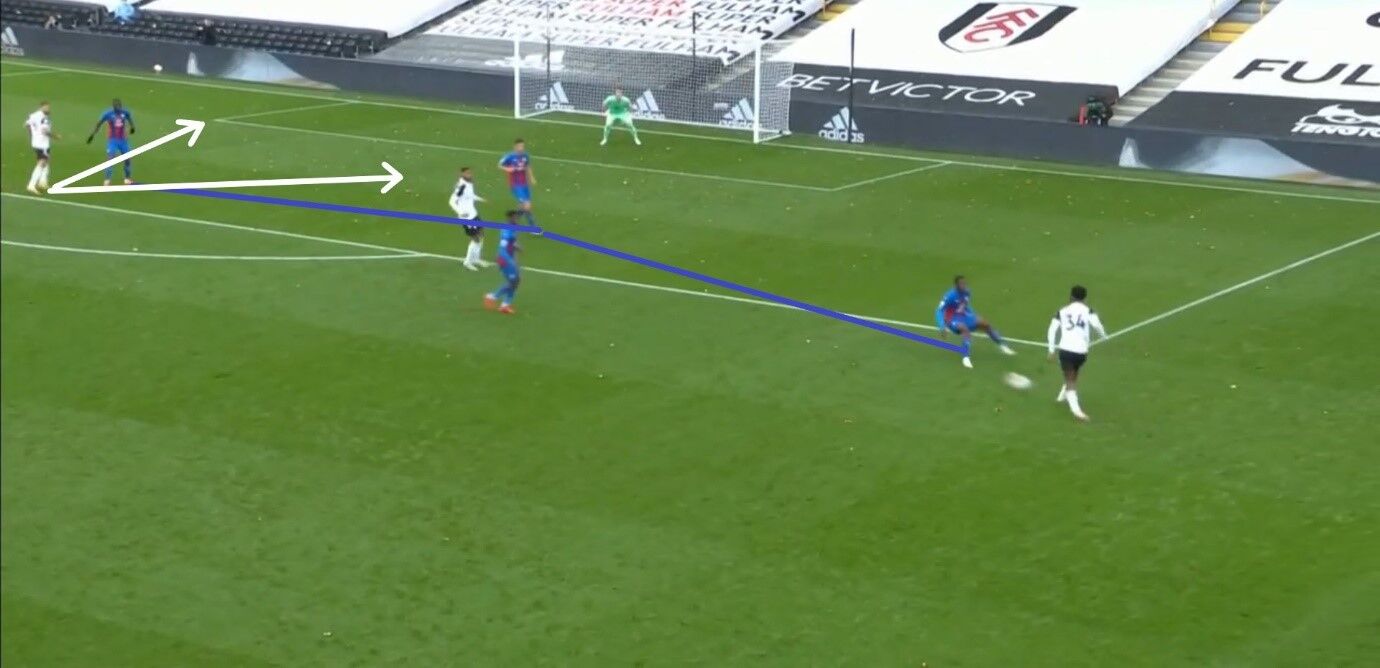 In the above image, Aina received the ball from a Tom Cairney cross-field pass and the right-back played it first-time into Loftus-Cheek who snuck between the lines.
As Palace's defence shuffled over to the near side, spaces emerged for the forwards to penetrate – Mitrovic in particular stood behind Loftus-Cheek in the box marked by Cheikhou Kouyate.
Ultimately, Loftus-Cheek was caught off-guard by Aina's quick pass and was tackled after a poor touch.
Had he been more alert to the pass and of the space in front of Mitrovic, the midfielder would have had two options – either play the ball back to Aina for the overlap to find Mitrovic at the back post or play a delicate pass himself between the Palace centre-backs for the Serbian to attack.
Fulham executed this move several times in the game but could only hit the post twice while at the other end the space in behind their advancing full-backs and high line made them vulnerable to the counter.
Andros Townsend and Wilfried Zaha were incisive virtually every time they ventured towards goal with Palace scoring as early as the eighth minute from their first real foray forward.
Zaha's well-timed run saw the Palace forward played in beyond a retreating Aina, before finding Jairo Riedewald with an excellent reverse pass.
Palace's second just past the hour mark came from an almost identical reverse pass, this time from Townsend, to an unopposed Michy Batshuayi who thundered the ball across the face of goal for Zaha to meet.
Assertive football vs conservative football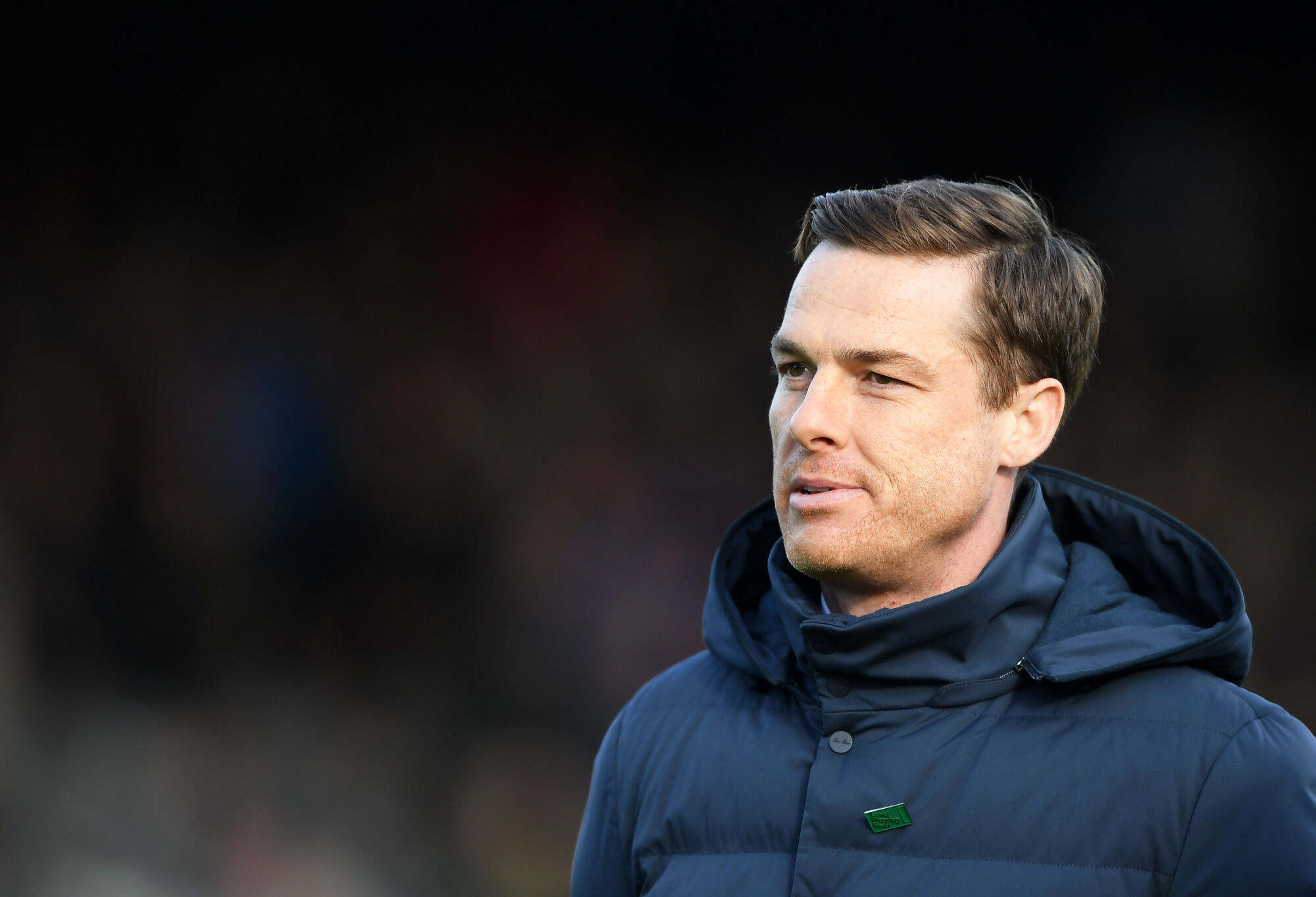 Palace's ruthless efficiency not only reinforced the side's top-flight pedigree and their identity and place within the Premier League.
Top-flight survival is put before anything else from an experienced manager in Roy Hodgson who has made his mark throughout the game.
In contrast, there is a growing pressure for younger managers to impose their expansive tactical identity early on and Parker looked to have succumbed to this pressure against Palace.
With the quality each Premier League team has, Fulham will be picked off on the counter if covering players continue to lose focus as they did against Palace.
Without an experienced leader at the back, Parker could simplify his defender's responsibilities instead of pushing up the pitch and playing such a high line.
The current tightly packed footballing schedule makes establishing an attractive philosophy more difficult in such a results-based business. Managers have less time on the training pitch to impart an understanding of player roles and, with a host of new additions this season, Parker will find it even harder.
In this current climate, perhaps it would best for Parker to strip back and adopt a more conservative style, as Hodgson has done, instead of trying to take the initiative as often as he does.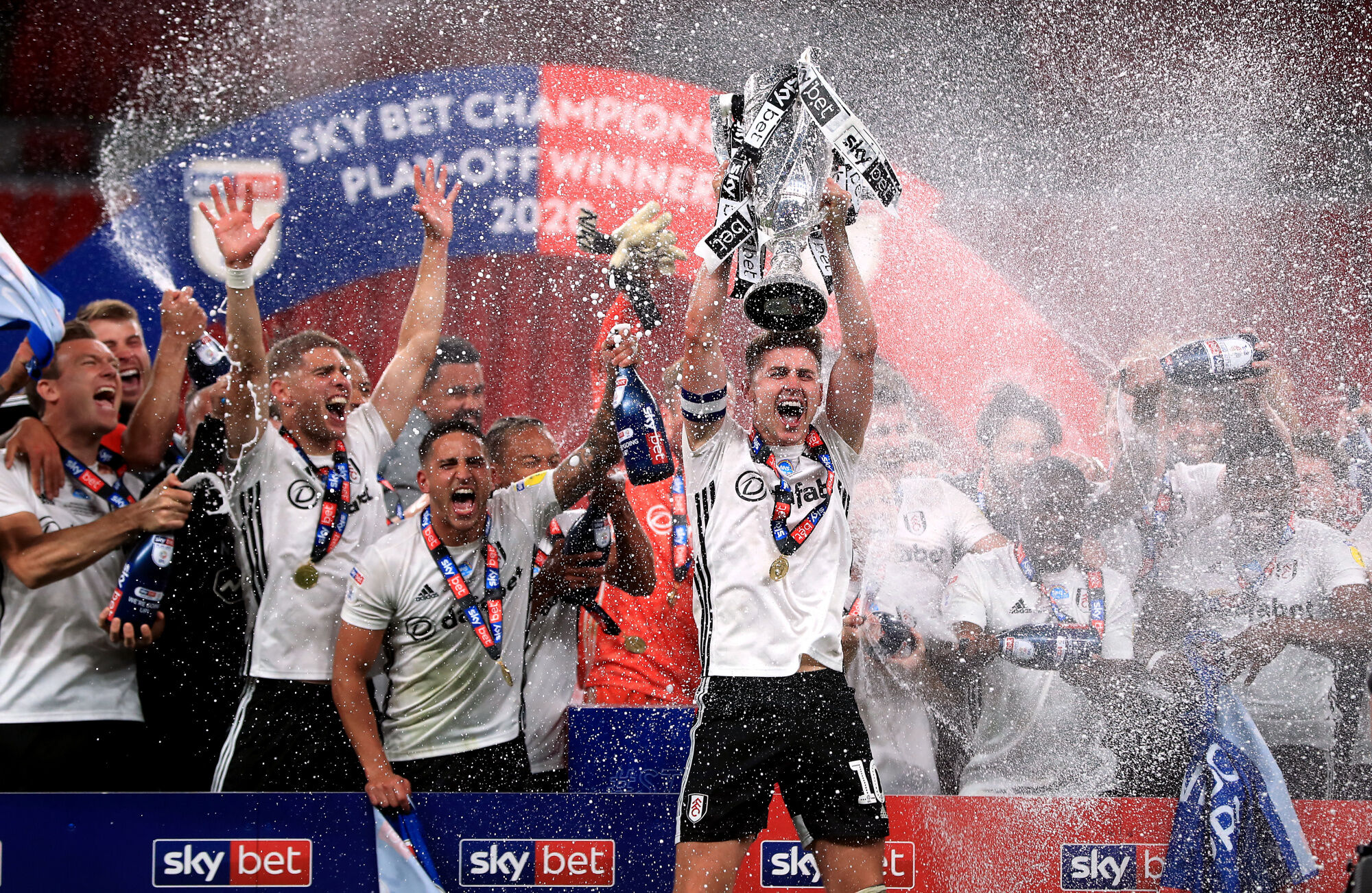 Learning from Wolves and Sheffield United
Alternatively, Parker could take a leaf out of the books of other promoted teams who largely stuck with the same principles and personnel which helped take the Championship by storm.
On promotion, both Sheffield United's Chris Wilder and Wolves' Nuno Espirito Santo only made subtle tweaks to suit their team's abilities and to minimise the brunt of the elite sides they would encounter every week.
On Wolves' return to the Premier League, Santo made some key additions to shore up the spine of the team but the likes of Conor Coady, Willy Boly and Roman Saiss have all remained from the club's ascent from Championship mid-table to challenging the Premier League's elite.
In comparison, Wilder has been even more loyal to the vast majority of players he took from League One with only minor alterations to the Sheffield United playbook.
And although both sides went from dominating possession to sitting back and pouncing against some of the world's best the following season, they had a platform to build on by remaining resolute at the back.
READ MORE: Former Fulham player Jimmy Bullard on how football can help combat mental health issues
In Wolves' 2018/19 campaign, they finished seventh averaging 46.9% possession (lower than relegated Huddersfield Town and Fulham's averages) which was a 7.5% drop from the season before.
Meanwhile, the Blades finished ninth last season averaging 43.1% of the ball which was the fourth lowest in the league and 9% lower than their previous Championship season.
However, the key was to balance defensive resolution with sharp, incisive attacking passages to catch teams out with devastating efficiency. Of course, less of the ball technically means less chances so when opportunities arise, players must be in positions to take advantage.
According to FBref, Sheffield United took the least amount of shots on target per game in the league last season (2.87) but had the highest non-penalty expected goals per shot rate (0.12).
This means each shot had an average 12% chance of being a goal, matching Manchester City and Liverpool's proportions despite taking almost half the number of shots as the top two sides.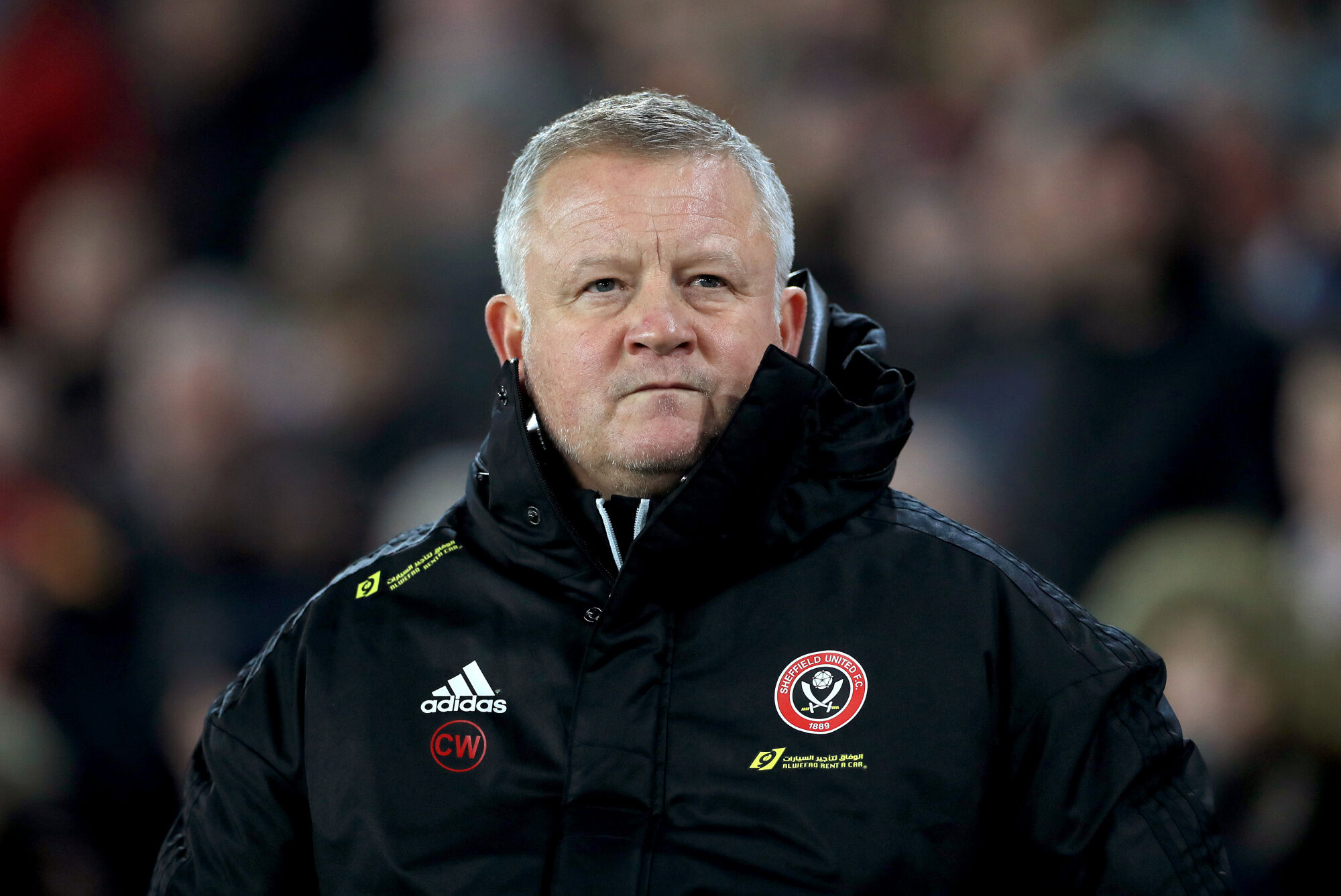 Wilder's men also registered the shortest average distance of all shots taken (0.39 yards) and 32% of their shots on target resulted in a goal – a higher proportion than two thirds of the league.
This paints a picture of Sheffield United's approach to scoring which Fulham would be wise to mirror: the creation of shooting opportunities close to the opposition goal and the subsequent cut throat attitude to convert these limited chances when they come.
Fulham certainly have the quality to thrive with quick breaks in the same way as Palace, Sheffield United and Wolves with Mitrovic being utilised as the focal point to play the likes of Lookman and Loftus-Cheek in behind.
After winning possession, Cairney, Anguissa and Lemina have the ability to play quick penetrative passes for the forwards to chase while the opposition defence regroups, thereby giving Mitrovic the luxury of space in the penalty area in which he flourishes.
READ MORE: Why Brentford and Fulham's Championship Play-Off was the biggest casualty of post-coronavirus football
Defensively, however, Fulham still have their work cut out with Parker referring to his side's inability to track runners in recent interviews as a major concern.
Yet there were encouraging signs of what Fulham might look like with a more conservative approach during their 1-0 defeat to West Ham.
Parker's men averaged 48% possession – their third lowest this season – and produced a solid defensive performance perhaps deserving of a point.
The back line looked more organised as West Ham's best chances came from speculative long-range efforts before the Cottagers were undone by a Tomas Soucek strike in injury time.
The performance may have provided solid foundations to build on but with this current international break the last opportunity for some time to really work on the side, Parker must use the time wisely to find Fulham's Premier League identity – otherwise it could be too late.